Roots Dessert Bar at The Museum Hotel, Penang
Roots Dessert Bar – New Dessert Cafe
Roots Dessert Bar has been on a lot of dessert lover's radars since its opening at The Museum Hotel in Georgetown, Penang. This outlet on Jalan A.S. Mansoor, off Transfer Road is Hui May and JT's dessert corner, offering a variety of artisanal sweets and salties besides drinks.
The couple continues bringing surprising innovative dessert creations to customers at this newly opened dessert cafe since they shifted from their earlier venture at Moon Shop Cafe & Bar.
On the menu is something for every sweet tooth and the creations and plating tickled the interest of dessert lovers.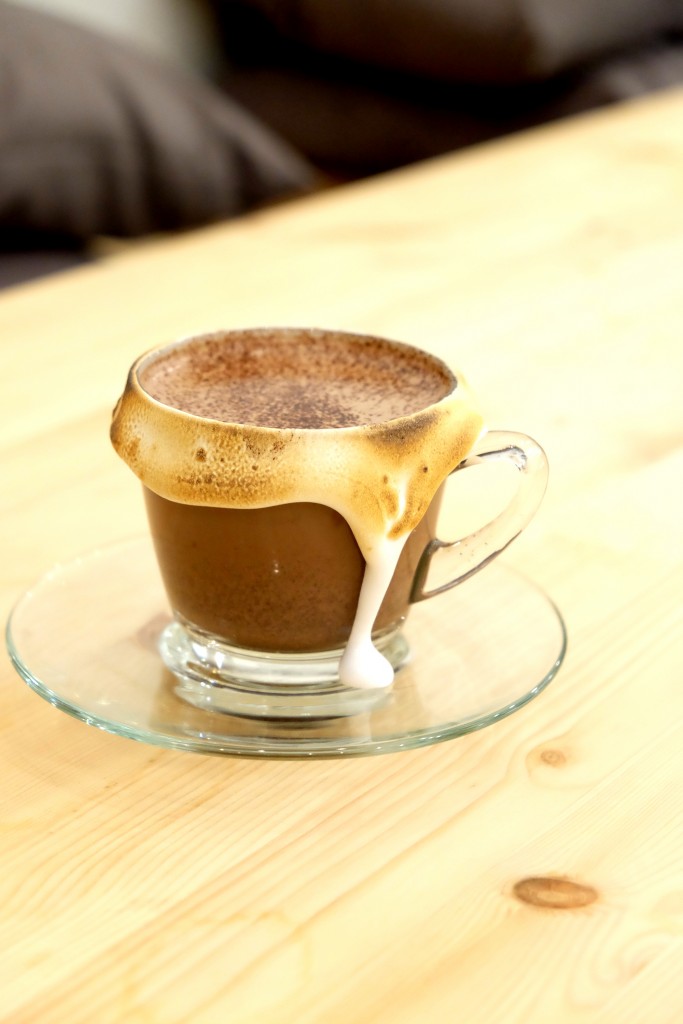 On our visit, we were excited to see the serving of the Chocolate Soil. Hui May churns out this dessert with a forest theme which is rarely seen around town. Meringues prepared with egg white and shaped like mushrooms, together with mousse inspired this dish which is served garnished with soil made of chocolate and ground almonds. Indeed a memorable option.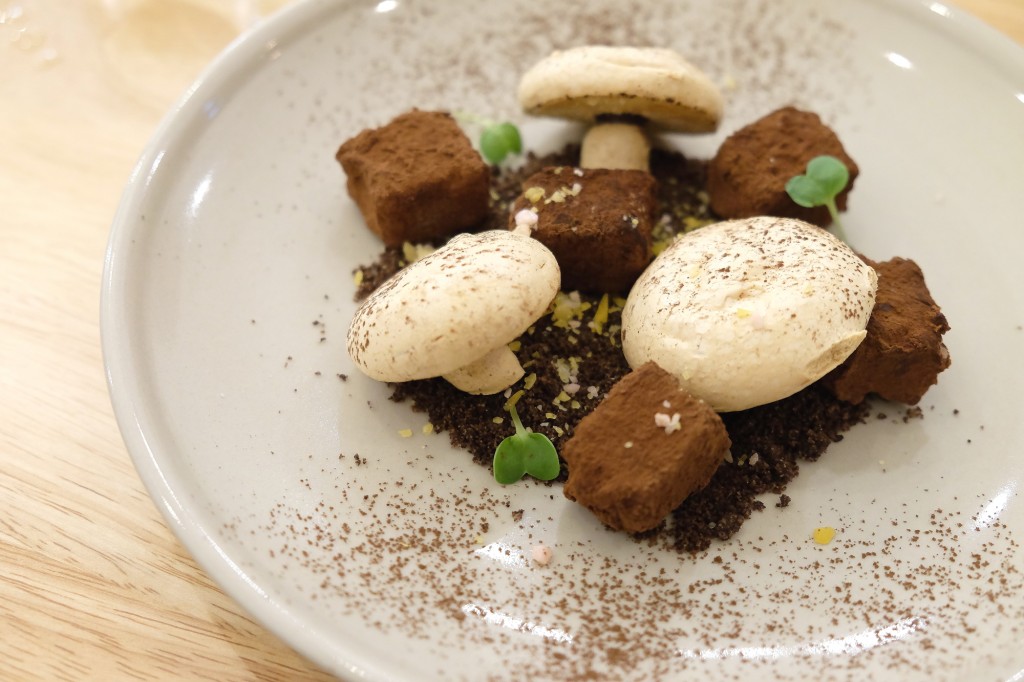 Chocolate Soil RM16
Then there is the Rose Cheesecake where you can enjoy the taste and scent of roses. With an appealing presentation, the cheesecake topped with a layer of wobbly jelly is served on buttery shortbread sitting on beetroot crumble. It has the texture, crunch and sweetness to make it a revisit choice.
A latest addition is the Watermelon Cake, and is available only on Fridays, Saturdays and Sundays. I recommend going in the earlier part of the day as it is in very limited supply.
Rose Cheesecake
Tofu Cheesecake is one of the best seller items on the menu. The bar of cheesecake made of yogurt and light cream cheese is particularly enjoyable when paired with the accompanying honeycomb, lime jelly and aromatic Gula Melaka (palm sugar).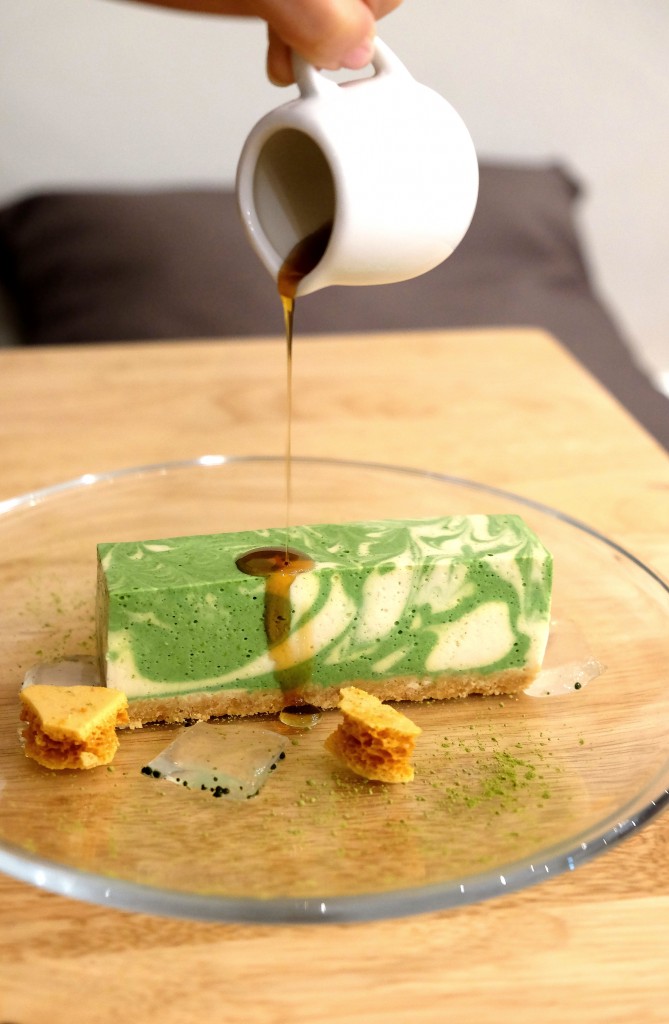 Tofu Cheesecake RM17
If you're looking for something savory, do explore the assortment of jaffle, nachos, pizzas and the Pull Apart Garlic Bread made with combination of cheddar and mozzarella cheese. All these choices are certainly for sharing as they fill you up quickly.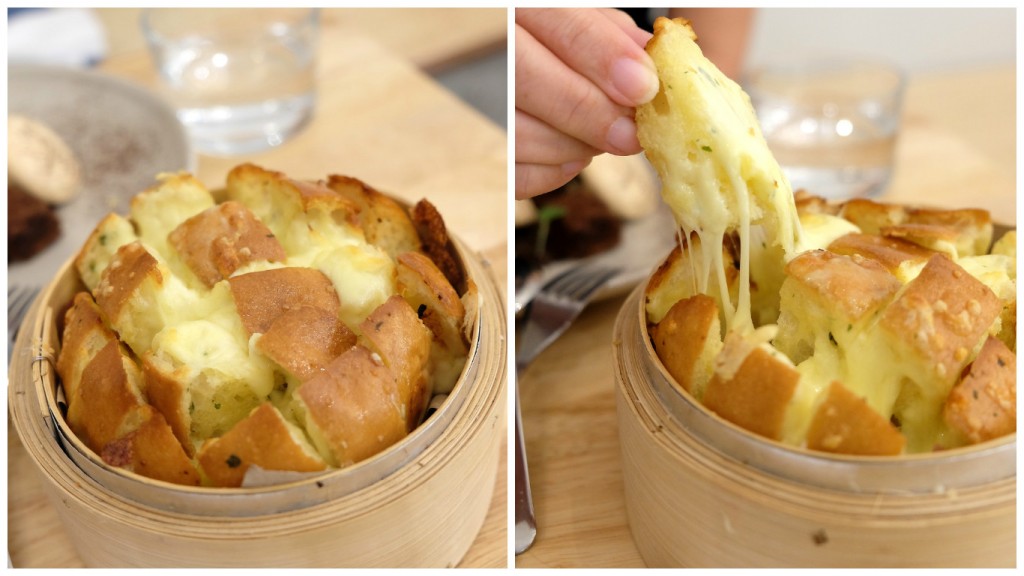 Pull Apart Garlic Bread RM13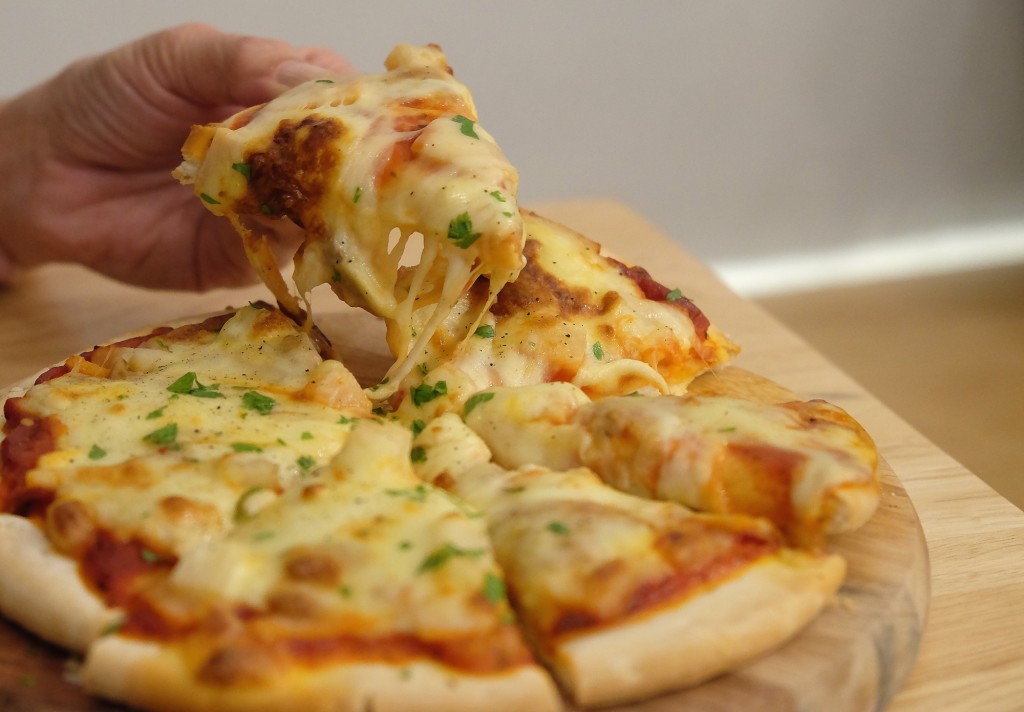 Roots Pizza RM18
With beans from Brazil and Colombia, the outlet offers espresso, americano, cappuccino and latte. The Iced Roots Special had a double shot of espresso poured over an iced lemon drink with honey.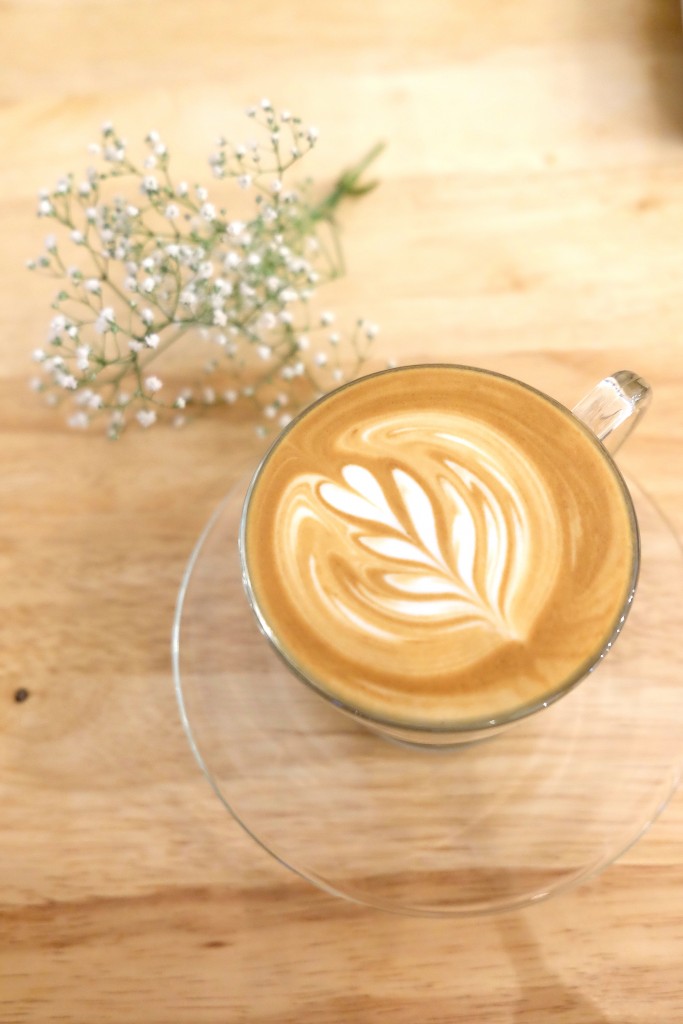 Latte RM9
Non-coffee drinkers need not worry as there are tea choices, chocolate, matcha and soda drinks.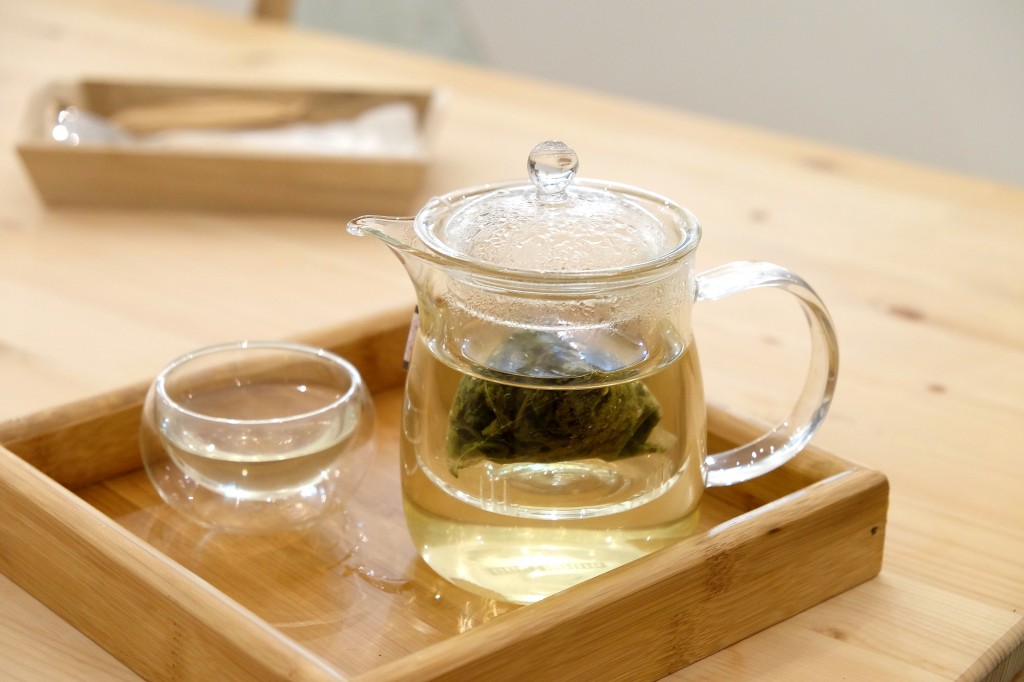 Pomegranate Oolong RM13
The Roots Special Hot Chocolate makes a welcoming rich choice. Hui May created a unique way of serving the drink with own-made toasted marshmallow. The drink with a foamy layer of melted marshmallows at the rim of the cup offers warm smooth slurps of chocolate goodness.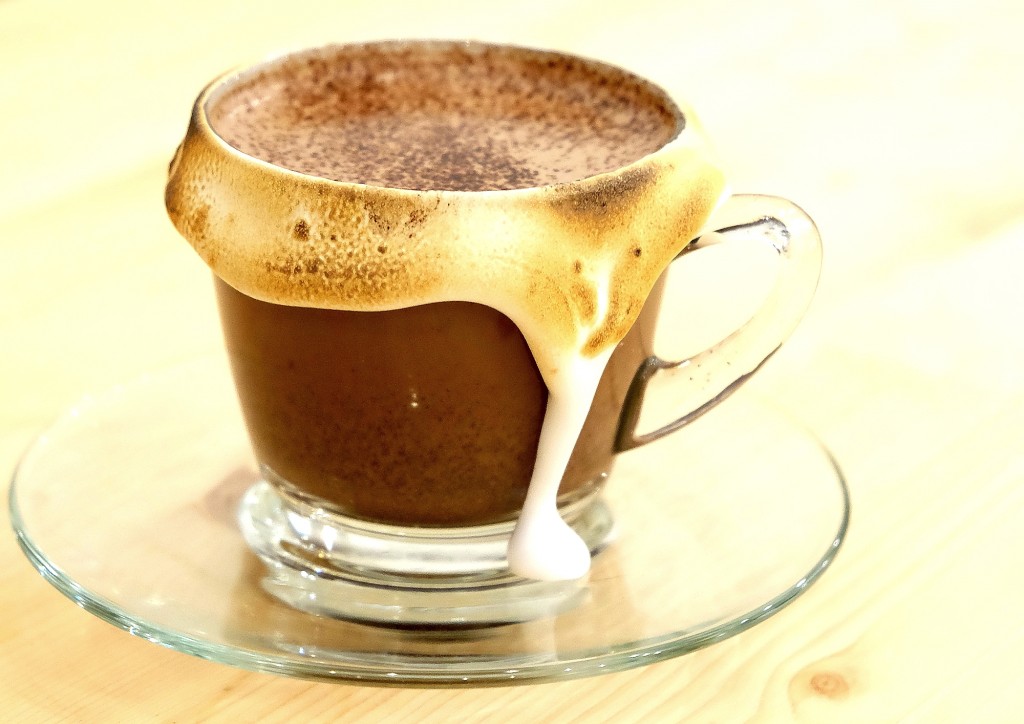 Roots Special Hot Chocolate RM14
Overall, Roots Dessert Bar is a great addition to the community. And with Hui May never ending passion for sweet treats, Penangites will sure to have plenty of dessert creations to look forward to. We for sure can't wait to go back and try!
Roots Dessert Bar
72 Jalan A.S. Mansoor
10050 George Town
Penang
Tel: 016-4140603
Business Hours:
12noon – 11pm (Tuesday to Thursday)
11am – 12midnight (Friday to Sunday)
Closed on Monday