Food Hunt in Kulim 居林, Kedah
Food Hunt in Kulim 居林, Kedah
For a weekend foodie escape, look no further than Kulim 居林. Nestled in the Kedah state, this charming town offers street food delights, cafe delicacies and a bit of shopping options.
Various stop along the trip can have you experiencing coffee drinking at Anak Kulim Eatery & Gallery, and savoring local delights – chai kuih, assam laksa and ice kacang at Kampung Baru Kelang Lama, curry mee at Ming Guang in Fook Yen Coffee Shop, and duck rice at Tan Kee Roasted Duck Rice shop.
Kelang Lama chai kuih
Kelang Lama Chai Kuih offers chai kuih with ku chai (Chinese chives) and yambean filling. Prepared and steamed on the spot, the piping hot chai kuih is available for take away only. Business hours are from 11am till 6.30pm (closed on Monday and Tuesday), and no matter what time you arrive, the place always seems to have a queue.
With the chai kuih, head over to the eatery located just next door and enjoy it along with a bowl of assam laksa. The tangy dish has rice noodles in spicy sour fish broth combined with melange of vegetables. You can have the assam laksa with pungent hae koe (prawn paste) and crispy cracker.
There is also the eatery's ice kacang with shaved ice doused with symphony of sweetness and creaminess.
Kelang Lama Chai Kuih
Jalan Maggis
Kampung Baru Kelang Lama
09000 Kulim
Kedah
Tel: 04 – 4901387
Dip the chai kuih into the accompanying chili sauce for a spicy kick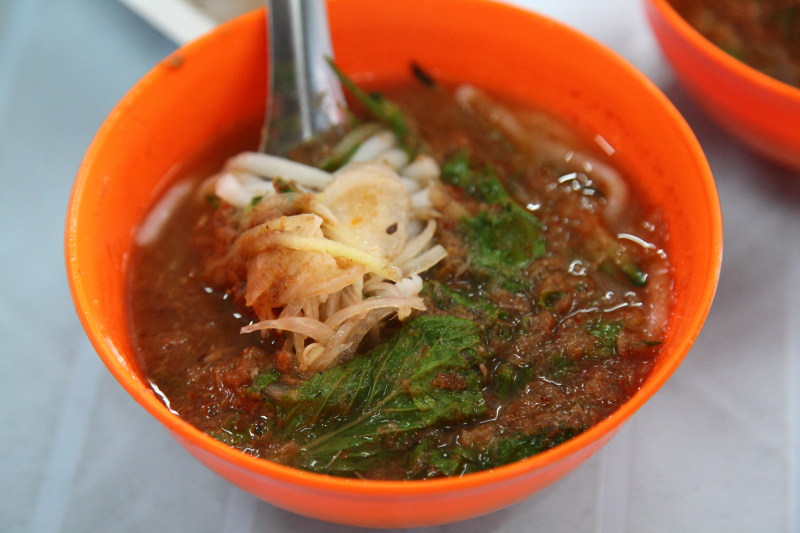 Assam laksa with prawn paste and crispy cracker
Ice kacang topped with sweet syrups and condensed milk
A great breakfast would be curry mee at 明光 "Ming Guang stall located in Fook Yen coffee shop. The curry mee in thick and rich spicy broth comes with long beans, barbecue pork, chicken meat, clams and pieces of tau pok (bean curd puffs) along with chili paste.
Then there is the dry version curry mee, which has the noodles coated in black soy sauce before drenched with the thick spicy broth. The stall is open daily (6.30am till 11am).
明光 "Ming Guang
Kedai Makanan Dan Minuman Fook Yen
Jalan Tunku Ibrahim
41050 Kulim
Kedah
On Jalan Lunas in Kulim, it is usual to see many cars parked in front of Tan Kee Roasted Duck Rice 陈记鲁乃烧鸭粥. Famed for its roast duck with sweet-savory sauce, the outlet also serves roast chicken and roast pork. Some eat the meat with rice or porridge.
When the appetite is up, go for other side dishes such as chai boey (spicy and tangy vegetable soup), braised beancurd, braised hardboiled egg, blanched greens and bean sprout.
Tan Kee Roasted Duck Rice
Jalan Lunas
Kedah
Tel: 04 – 4841918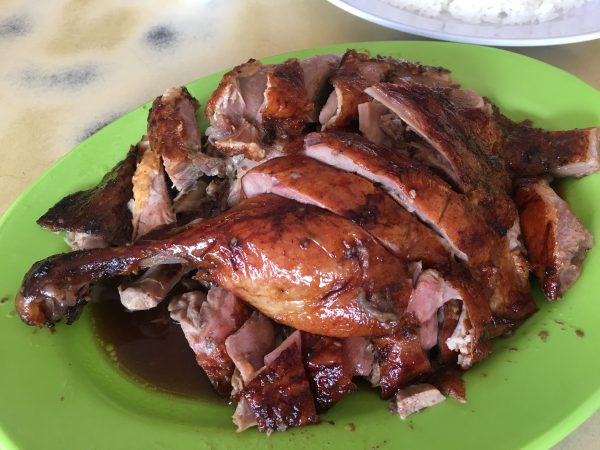 Chai Boey – spicy and tangy vegetable soup
Cafe live has since arrived in Kulim and one interesting place to spare time on is Anak Kulim Eatery & Gallery. The airy and spacious cafe opened on Jalan Raya in 2014 is decorated with old furniture and potted plants. From the last table facing the window, you can peer over into the backyard decorated with plants and trees.
The menu offers homemade dishes as well as a range of cakes and coffee. For the ultimate drink, look no further than the Japanese coffee latte.
Anak Kulim Eatery & Gallery
66A Jalan Raya
Kulim 09000
Tel: 04 – 4906148
Business Hours:
Tuesday – Saturday: 12pm – 8pm
Sunday: 12pm – 6pm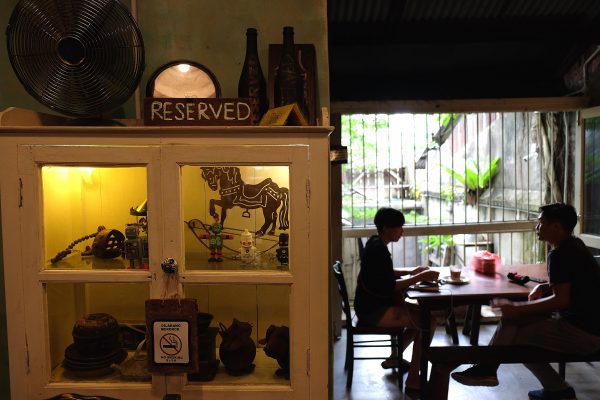 A pit stop at Anak Kulim Eatery & Gallery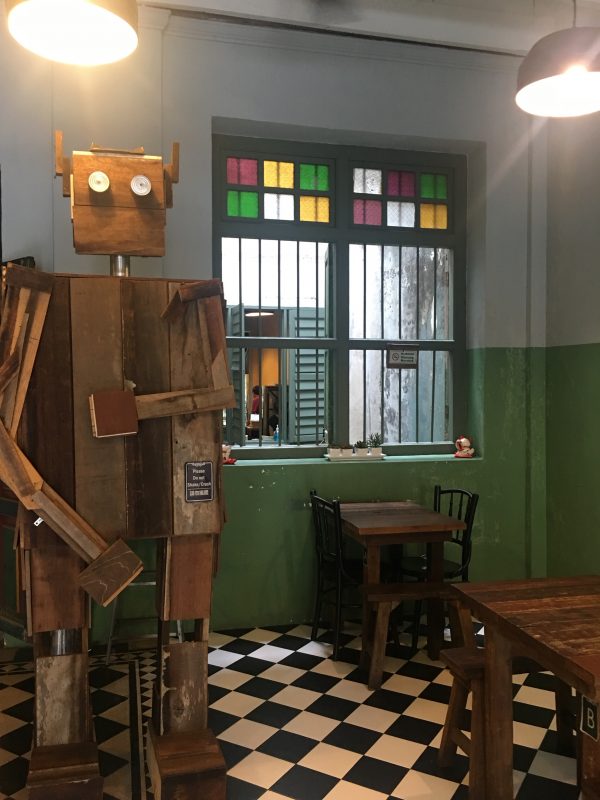 Japanese coffee latte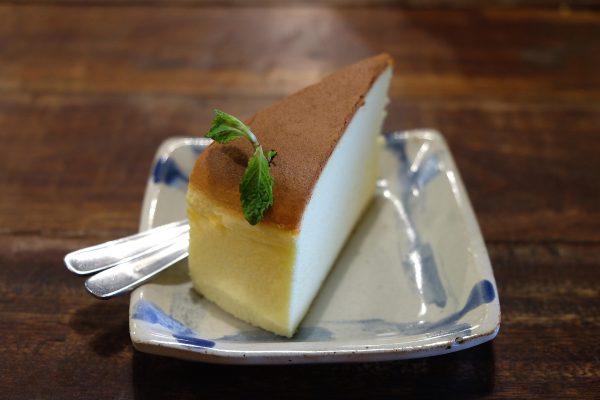 Food hunt in Kulim 居林, Kedah is a rewarding outing. With its many more off the beaten track food outlets, it will take many more visits to explore the area.