Fuku Eatery & Desserts @Mano Plus on Beach Street, Penang
Fuku Eatery & Desserts @Mano Plus on Beach Street, Penang
George Town in Penang is not only the place to find cafes but also unique shops that offers contemporary designed products.
Take a stroll along the historical Beach Street and you will find the newly opened Fuku Eatery & Desserts. The outlet that shares with Mano Plus Select Store is a sight for the eyes with its old building in black-and-white color theme.
Stepped through the huge doors into Mano Plus, and you will find the welcoming Fuku on the left side. The cafe with bright airy atmosphere features plenty of seating for diners.
The menu centers around food with Japanese flavors: breakfast, snacks, dry ramen, and an option for Japanese curry rice complemented by prickles and shredded cabbage. The breakfast choices of onigirazu rice sandwiches —Teriyaki Chicken, Smoked Duck, and Tuna Furikake are available from 9am till 12 noon.
Diners will also be able to find comfort food in a bowl – the Teriyaki Chicken Don, Tori Karaage Don, Unatama Don or the Unagi Omurice.
For drinks, the coffee and non-coffee choices are bound to capture your liking. For now, Fuku is carrying Ethiopian beans from Wells Cafe & Roastery. For coffee lovers, there is the Japanese Iced Coffee as well.
On the non-coffee side of things, there is the Single Origin Chocolate along with few other interesting choices with Japanese influences – Kaiju (Fuku's uji matcha milk tea), Genmaicha Latte (Japanese brown rice green tea), and Hojicha Latte. One can get the warm cup of hojicha prepared with charcoal roasted Japanese green tea for RM14.
Fuku also serves a variety of lemonade: AIri, Ryu, and Momo. The latter sounds interesting: with yuzu, peach, and chrysanthemum.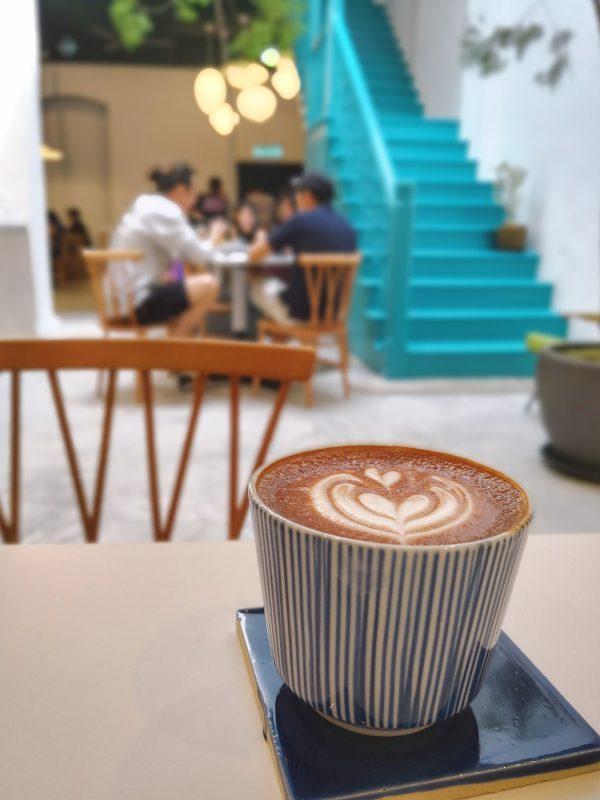 Single origin chocolate RM13
Hojicha latte RM14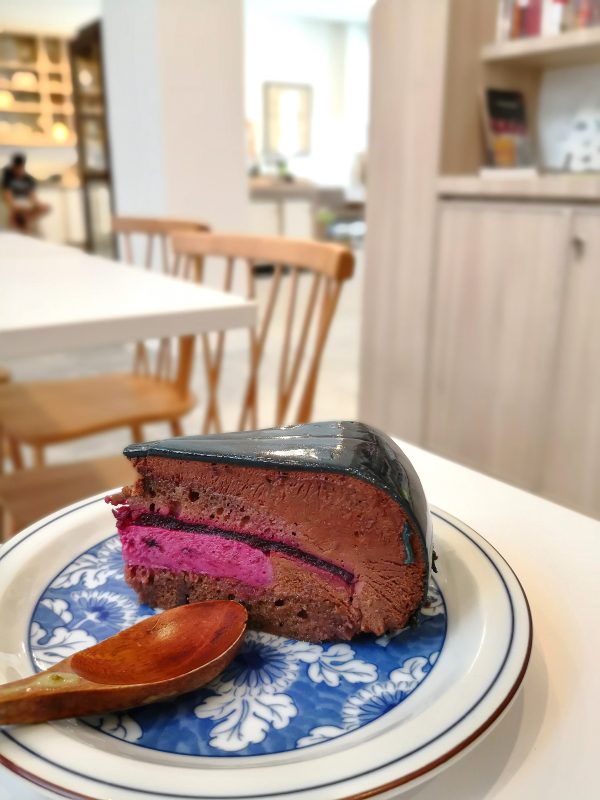 A piece of chocolate glaze (RM13) to pair with the drinks
After the meal, one can explore the collection at Mano Plus. It is a great place to choose a gift for yourself or your loved ones. The walls are lined with shelves decorated with kitchenware products, ceramic items, and beautifully crafted stationery. In addition, there is also the upstairs space which is filled with contemporary home furnishings and accessories.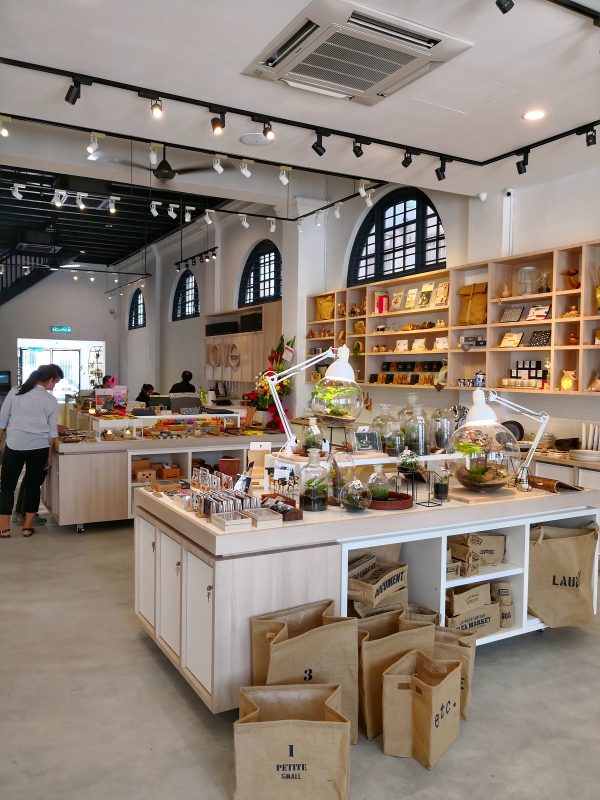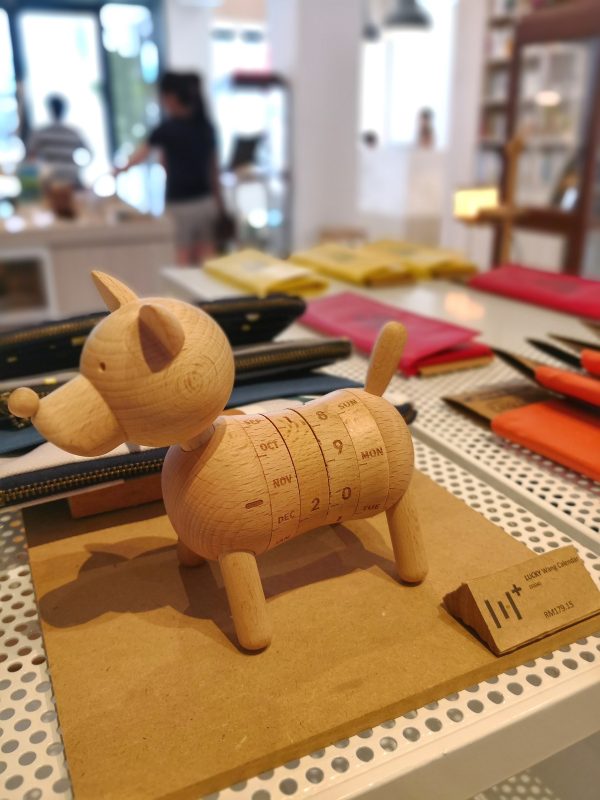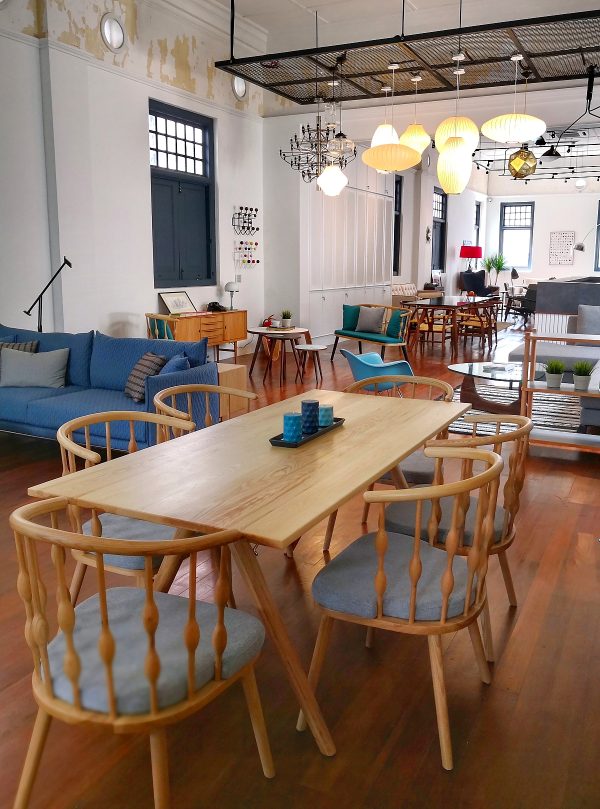 The upper floor displayed with many pieces of furniture
The cafe serves diners starting at 9am till 9pm from Friday to Sunday. Business hours, however, are slightly short from Monday through Thursday, from 9am till 6pm.
Fuku Eatery & Desserts @Mano Plus
37A & B Lebuh Pantai (opposite OCBC Bank)
George Town
10300 Penang
Mobile: 016-3022102