Oriental Red Seafood Market 东方红海味 @Fortune Park, Jelutong, Penang
Oriental Red Seafood Market 东方红海味 @Fortune Park, Jelutong, Penang
Oriental Red Seafood Market 东方红海味 is a newly opened upscale seafood market cum restaurant. Located in a corner spot in Fortune Park, near Karpal Singh Drive in Penang, the outlet was officially opened in December 2017.
With a red-lit king crab logo on its facade facing Tun Dr. Lim Chong Eu Expressway, the interior of the outlet offers a relaxed friendly vibe.
Photo by Oriental Red
Pick a basket and choose as you wish from the many stocked counters and aisles offering a plethora of frozen seafood, live catch, and premium cuts of meat. At the seafood counter, giant grouper, salmon trout, red lion, pearl grouper, oysters, and lobsters lay glistening on a bed of ice. Aside from seafood and meat, also highlighted are the best of the season's vegetables and fruits.
Those craving sushi bites should check out the sushi and sashimi counter which provides Japanese dishes and a variety of sushi selections. For beverages, Oriental Red also offers a list of sakes and whiskies in addition to the imported beers and wines.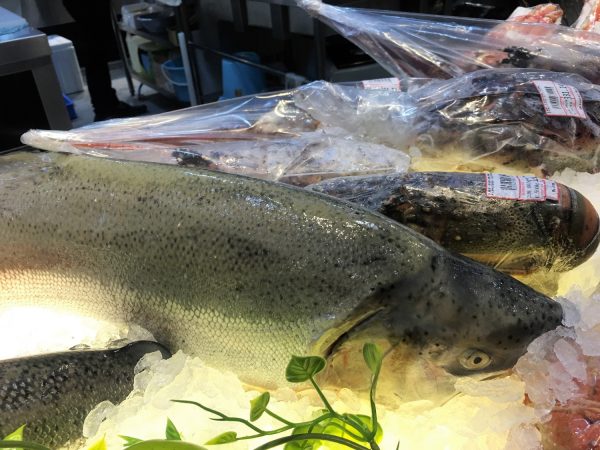 Patrons need to purchase the choice of ingredients before requesting them to be prepared in their preferred cooking style – whether served grilled, steamed, seared or made into a hotpot. The staffs are always on hand to offer suggestions on the best ways to cook your ingredients if you are not too sure.
On a lunch visit, we had the Sashimi Platter, Iberico Pork Ribs along with the Oriental Red Seafood Signature Hot Pot which is clearly a must. The broth of the hot pot was rich and sweet, drawing flavors from our chosen ingredients of Boiled King Crab (RM248/ 600 grams), Fresh Sea Cucumber (RM35/ 200 grams), Red Lion Fillet (RM11.76/ by weight – RM120 per kg), and Frozen Fish Maw (RM15/ 100 grams).
To plate up the Sashimi Platter, we had a combination of Hotate (RM52.48/ RM328 per kg), Japanese Kanpachi Fillet (RM42.88/ RM320 per kg), and Salmon Fillet (RM28.43/ RM138 per kg).
Sashimi Platter – a mix of hotate , Japanese kanpachi fillet & salmon fillet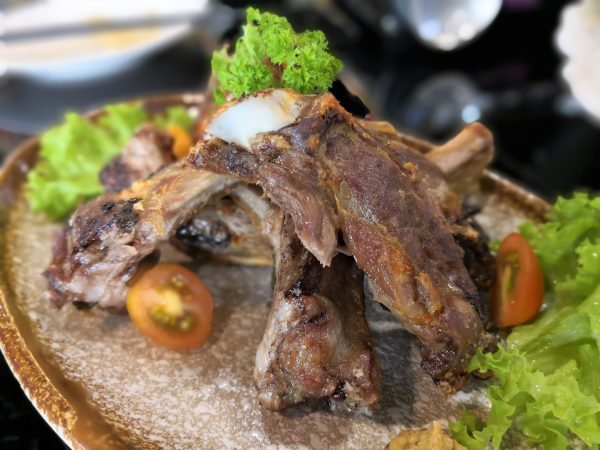 Iberico pork ribs RM66.82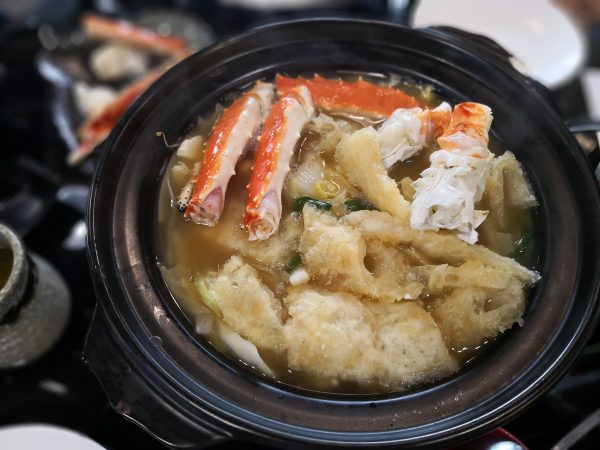 Oriental Red Seafood Signature Hot Pot
End the meal with an Australian mango RM25
An outing to the restaurant is always exciting. On another dinner visit, we also had a seafood meal with the Oriental Red Seafood Signature Hot Pot but this time, with morsels like fish, large prawns, and Boston lobster.
Seafood bubbling in the Oriental Red Seafood Signature Hot Pot
This food destination is also a one-stop to stock up on dry seafood products, alcohol, Japanese and Korean products. With its plethora of gourmet brands displayed on the upper floor and a section of the ground floor, it will be a pleasing culinary and shopping option for everyone.
Dried sea cucumber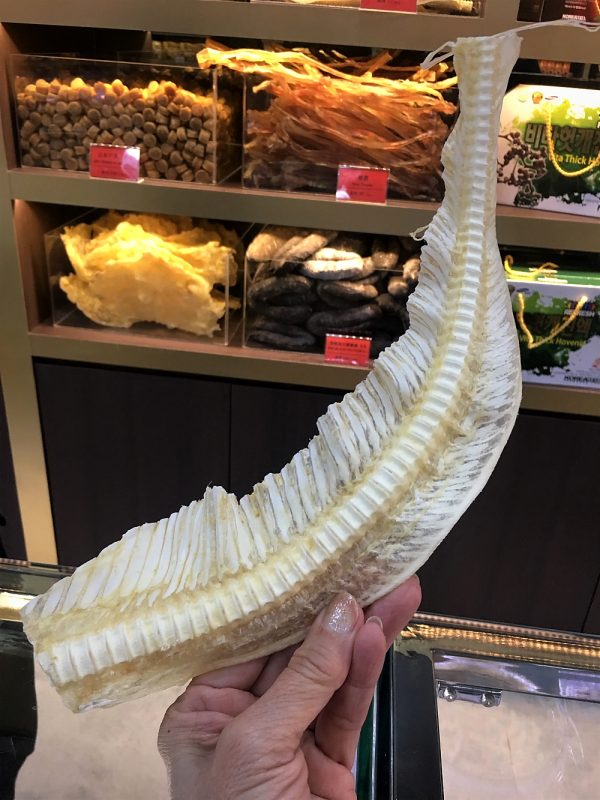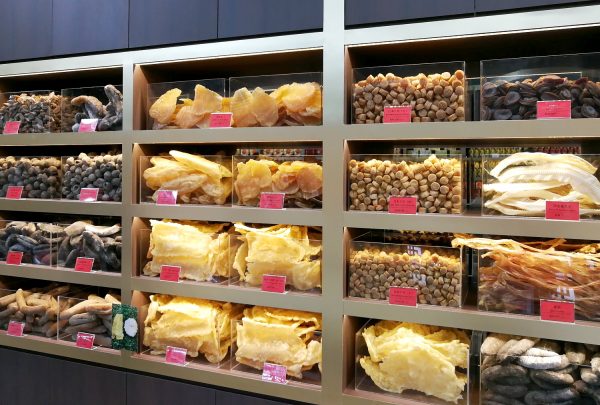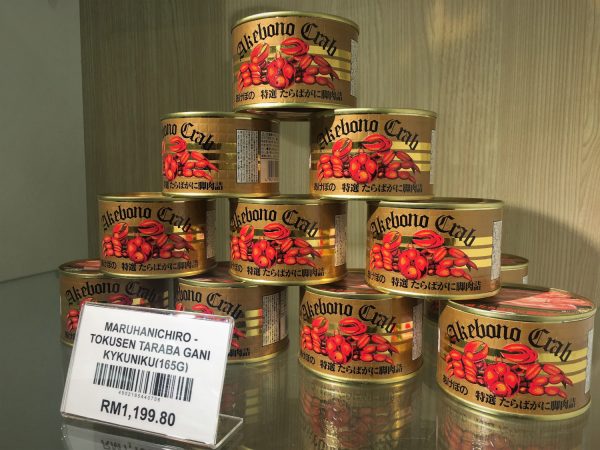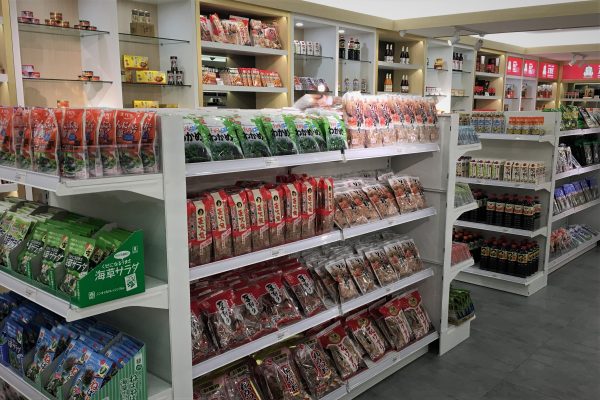 Oriental Red Seafood Market is open daily from 10am right till 12midnight.
Oriental Red Seafood Market 东方红海味
28 Fortune Park
Jalan Perusahaan Jelutong Dua
11600 Jelutong
Penang
Tel: 04 – 283 3363