Farquhar Mansion, Penang offers Spring 2018 Ultimate Chef's Tasting Menu
Farquhar Mansion, Penang offers Spring 2018 Ultimate Chef's Tasting Menu
Farquhar Mansion on Lebuh Farquhar in Penang is always pushing boundaries with the rolling out of menus to excite gourmet's palette. Of late, the fine dining destination surprises patrons with the launching of its Spring 2018 Ultimate Chef's Tasting Menu.
Priced at RM278++ (10%Service charge and 6% GST), the menu is a fun and playful one, with crafted dishes offering a wealth of flavors enhanced with gourmet flair.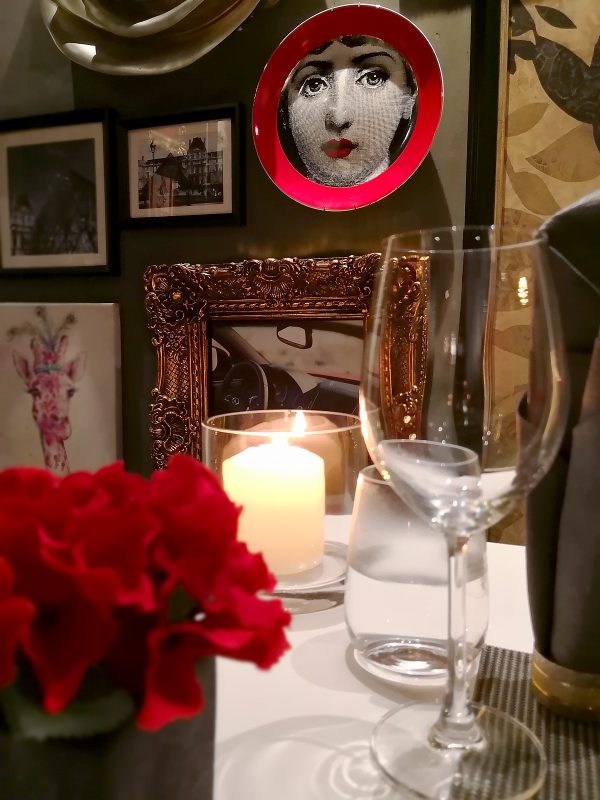 A meal of this cuisine is best to complete with wine, available with an option of pairing at RM180. The staff will pair the meal with a selection of four wines. A high acidity Riesling Classic from Rheinhessen provide green fruits and floral flavor to start the meal.
There is plenty of ciabattas and multigrain buns (all made in-house) served with truffle butter on the side but be sure to leave room for the following dishes.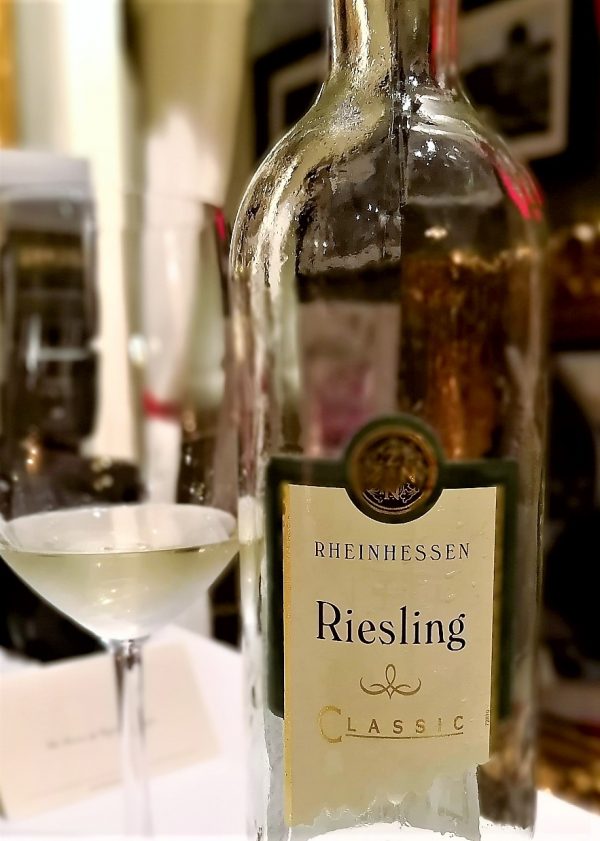 Guests are offered amuse bouche which comes in three. There is the crunchy homemade parmesan biscuit, a tasty item smoky charred with ebiko and micro greens. The middle is the sweet potato ball with a dash of wasabi aioli & caviar. The final one is the roma tomato. Done with Thai basil and olive oil, the latter is a delicacy for any tomato lover.
The smartly done amuse bouche with textures and flavors is paired with the Zenzen Rheinhessen Riesling Classic.  The high acidity fruity Riesling is well balanced with a medium finish, hint of sweetness, and floral flavors. 
The menu lists the Tomato Tartare where the chef builds the dish with Momotaro tomatoes and take it up a level with toppings of caviar, creme fraiche, almond, croutons, microgreens and tiny gold flakes. Together with a bit of lemon zest, the taste of the tartare with a marriage of sweetness and tanginess is divine.
Followed up the meal with the Cauliflower Espuma, a creamy soup redolent with truffle oil. For garnishing, crisp roasted chestnut flakes are scattered over the top, adding contrasting crunch.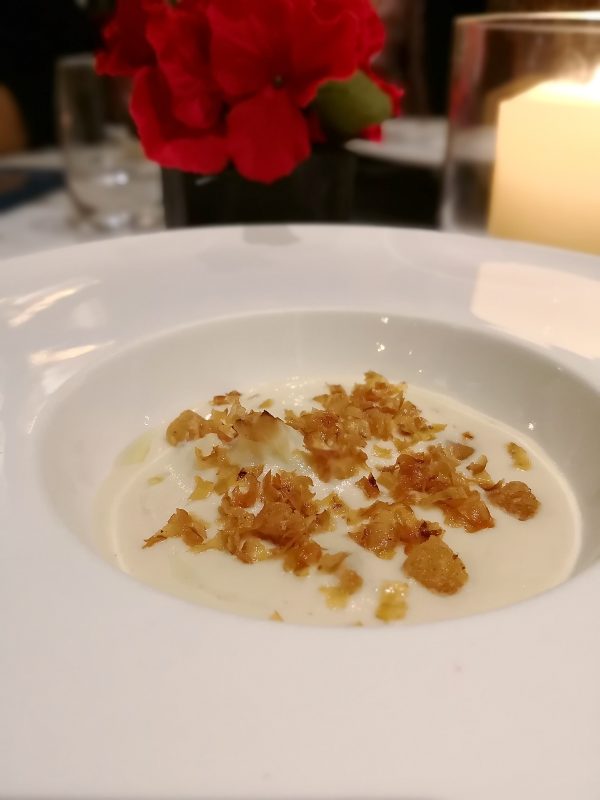 The pan-seared Foie Gras dish is full of a medley of textures. This much sought after ingredient by food connoisseurs is served with apple vanilla compote, compress Granny Smith apple, filo pastry, and port wine emulsion.
Enjoy the dish with sips of 2002 Castelnau de Suduiraut. The sweet white Sémillon-Sauvignon Blanc blend by Castelnau de Suduiraut is less complex, but still a decently enjoyable fresh wine.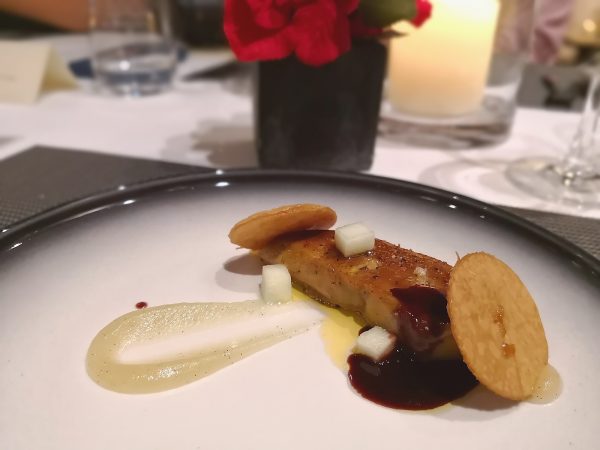 The menu features several mains – Chilean Cod and Black Angus Striploin. The Chilean Cod is served with ikura roe, grilled asparagus, pickled burnt orange and yellow capsicum coulis. The highly flavored yellow capsicum coulis blends well with the seared buttery fish.  As for wine pairing, the dish is complemented by the Mansion House Bay Marlborgouh Pinot Noir 2011.
The Black Angus Striploin is a rendition of succulent meat alongside a good amount of beef jus, mushroom puree, wasabi aioli, potato croquette, and seasonal vegetables. The dish is complete with wine to finish – Mansion House Bay Marlborough Pinot Noir 2011.
For those who aren't fans of beef, the menu is adapted for choices. You may choose whether you want to have the chicken or the Australian lamb rack.
 Black Angus Striploin
Conclude the meat with dessert – Jasmine cake with mascarpone and chocolate, and open macaron with mix berries served on lemon biscuit. The sugary and acidic taste of the finale is paired with a 2016 Moscato from The Tapas Wine Collection. The pairing gave a happy ending to the meal.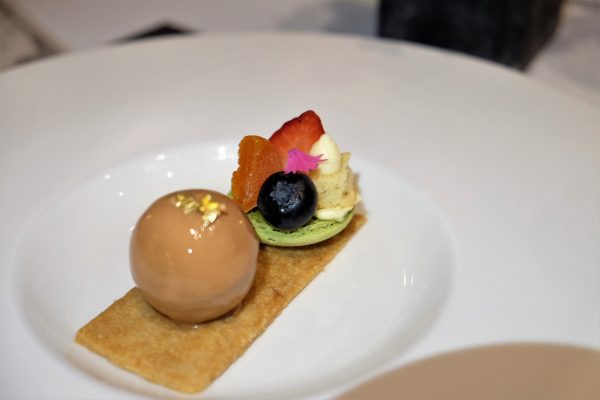 It's always a pleasure dining at Farquhar Mansion with its varied menu and service. If you are in a mood to take your taste buds on this fulfilling journey, do make a reservation. For more details, check out their Facebook page.
Farquhar Mansion
33 Lebuh Farquhar
10200 George Town
Penang
Tel: 019-5288933
Business Hours: 12 noon to 2pm & 6pm to 10.30pm (Daily)
*Many thanks to Farquhar Mansion for extending the invitation to the launching.