M'atural Cafe – Plant Themed Cafe at Carnavon Lane, George Town, Penang
M'atural Cafe – Plant Themed Cafe at Carnavon Lane, George Town, Penang
Located at the end of Carnavon Lane in George Town, Penang, is M'atural Cafe. The plant workshop cum cafe which opened recently is an inviting space especially for those who love artistically arranged plant creations.
This relaxing space with touches of exposed brick provides a nice setting for the plants. The front entrance holds a display arrangement of beautiful plants.
THE STORY
M'atural, a plant-themed cafe that combines plants, tea, and light food together. From visual to taste, it provides a relaxing getaway from the busy lifestyle.
– Plant –

We cherish the green and nature as we believe it brings calmness and happiness to life. By having this idea in mind, we would like to introduce "mini natural" to the public. A contemporary bonsai concept that promote bringing nature beauty into daily life.

– Workshop –

From education to appreciation, understand the plant and fall for it. We believe knowing how to be caring and appreciating the beauty of a plant is the best way to start the journey of planting.

– Cafe –

We appreciate every element that bring us happiness, food is definitely one of it. Like a finishing touch, the handmade dishes like Carbonade Flamande (stewed pork with beer), Cheesy Mussels and snack like Cornflakes Chew bringing in aroma and warmth to the environment.
Potted plants hanging from the ceiling
The ground floor space has packed tables serving simple homemade desserts and beverages.
Desserts here are totally different from most places, focusing on home-baked sweet pies with choices of chocolate, pear, berries, apple crumble, and lemon. The warm baked berries pie topped with strawberries and blueberries is paired creatively with strawberry flavored biscuit sticks.
We had the desserts with hot Americano (RM8) and Cheese Coffee (RM13). The latter is warming, rich, and not overly sweet to emphasise the flavor of the cheese. Do go for it as you don't often see this beverage in town.
Cafe hoppers can also satisfy their cravings at M'atural with yogurt and tea along with quiches – bacon, cheese potato, and mussel.
     Berries Pie RM13
  Apple Crumble Pie RM12
The outlet also offers a mix of workshops for those looking to indulge in ones creative side. All these classes are great weekend and celebration ideas.
Fun with plants from M'atural Facebook.
M'atural Cafe is open daily (except Wednesday) from 11 am to 7 pm on weekdays and 11 am to 9 pm on weekends.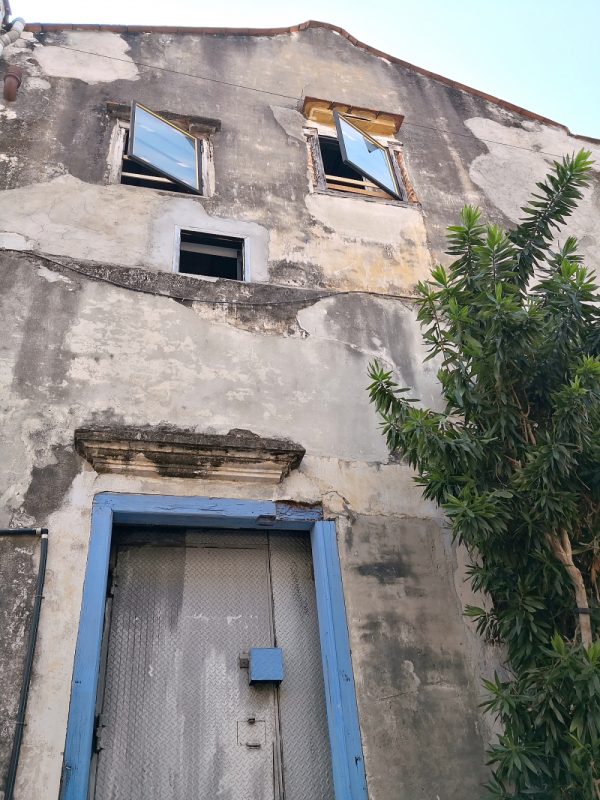 M'atural Cafe
72 Lorong Carnavon
10300 Georgetown
Penang
Tel: 014-909 2163