Eastern European Cuisine @Vkusno Dom, Campbell Street, Penang
Eastern European Cuisine @Vkusno Dom, Campbell Street, Penang
Located on Campbell Street in Penang,  Vkusno Dom is a gem to discover. Tucked between Hameediyah Restaurant and Culinary Exploration 食途老马,  the halal restaurant by husband and wife Ashraf and Ana, serves Eastern European cuisine. You will find a variety of home-style dishes from Russia, Uzbekistan, Georgia, Poland, and Kazakhstan.
While we were there for dinner, the simple set-up restaurant was filled with office crowd and families.
If you are looking for a good soup to start your meal, check out their Borscht Russian Beetroot Soup. It's an interesting discovery – with beetroot, carrot, capsicum, potato cabbage and onion slow boiled in beef bouillon. With big pieces of beef, the red soup is served with bread and sour cream.
There are much more soup to explore and it includes the likes of Solyanka, Lamb, Chicken and Okroshka. The latter is a cold option with a mix of diced potatoes, hardboiled eggs, fresh cucumber, chicken ham, radish and sparkling yoghurt. It should be attempted by those who like their soup cold.
Borscht Russian Beetroot Soup RM15
Among its assortment of salads, we had the Olivier Salad dressed in mayonnaise – traditional Russian salad prepared with diced boiled potatoes, carrots, hard boiled eggs mixed with green peas and chicken ham.
According to Ana, the Shuba Salad is another salad that attracts many diners. The salad not only is attractive to look at but also offers a mix of tasty flavors with its layers of pickled herring, potatoes, carrots, beetroots and onions.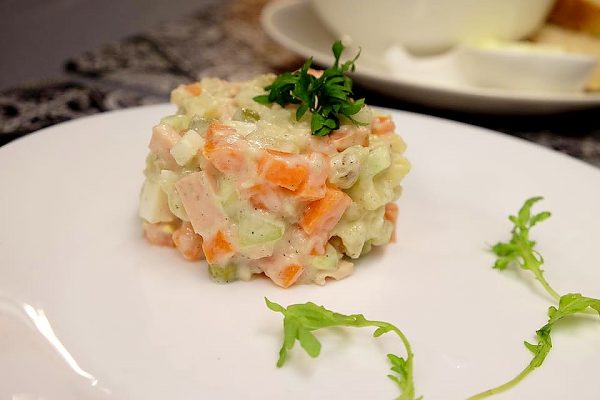 Olivier Salad RM15
Vkusno Dom serves up many mains and diners can try the Uzbekian Plov (briyani rice dish) that comes in two choices: lamb or chicken. We had the lamb version and its bold flavors are made even better with the accompanying special sauce.
Alternatively, meat lovers can try the grill meat. Offerings include Uzbekian Grilled Lamb and the Kazakh Chicken Shashlik. Both meat are grilled on open fire, and served with bread and salad.
For something lighter, try the Creamy Fish, with layers of salmon, potato and onion slices baked in rich creamy sauce.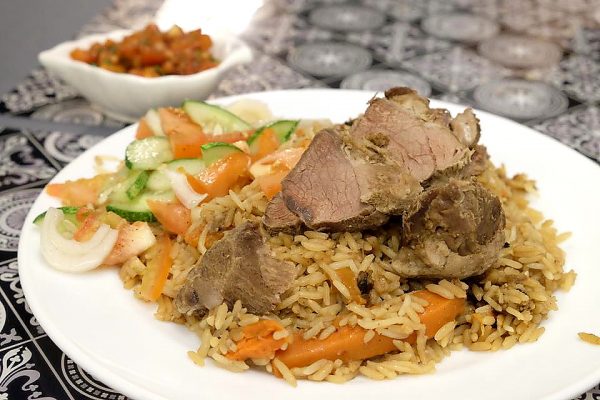 Uzbekian Lamb Plov RM20
The eatery does turn out some desserts to sweeten the day, namely: Lemon Brownie, Rich Carrot Cake, Apple Crumble, Chocolate Salami and Turkish Baklava.
We paired the meal with Turkish Baklava and Chocolate Salami (with a little density and chew), along with the eatery's crafted Passion Sensation.
Passion Sensation RM8.50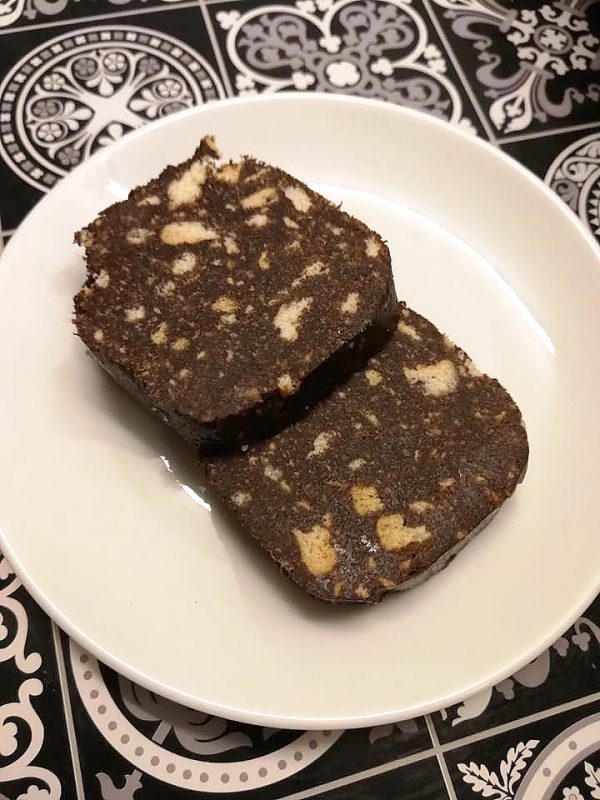 Chocolate Salami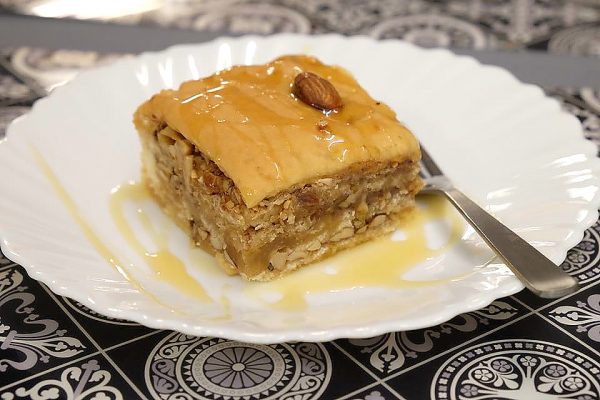 Turkish Baklava RM9
If you are looking for Eastern European delicacies in downtown, a visit to Vkusno Dom should be on your list of places. The casual diner is open daily from 11am till 11pm. Do call up to make a reservation, they speak English, too!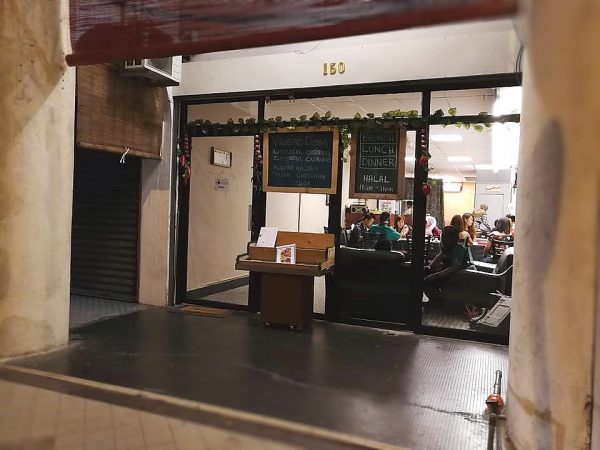 Vkusno Dom
150 Campbell Street
George Town
10100 Penang
Tel: 019-5076769