Arteasan Cafe Georgetown @Lorong Edgecumbe, Penang
There is nothing like finding a cafe that offers both homecooked Asian and Western dishes in George Town, Penang. Tucked away on Lorong Edgecumbe, Arteasan Cafe Georgetown provides both along with tea and coffee for guests during lunch and teatime.
Arteasan Cafe Georgetown looks quaint from the outside – a white landed property behind UOB Jalan Kelawai. However, the inside of the space emits a much cozy atmosphere with spaced-out seating arrangements, bright glass doors, and less decor.
The entrance opens up to an air-conditioned dining area with a counter space used for beverage preparation. This dining area itself is on the smaller side. Diners can have a choice of dining here or in the other larger room located further in the cafe.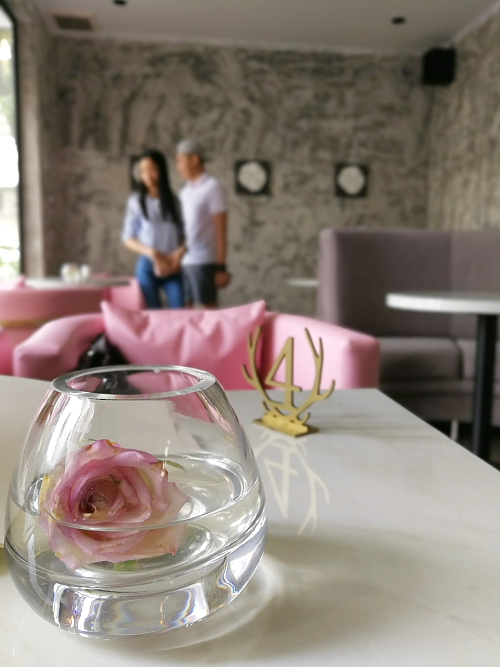 Similar to some cafes and casual eateries in Penang, customers at Arteasan Cafe will have to make their orders and payments at the counter.
For those who would be dropping by for tea, Arteasan's menu offers seven tea options – Momo Oolong, Takibi, Ume Vert, Breakfast Earl Grey, Strawberry & Vanilla, Decaf Momo, and Vanilla. All the teas are served using beautiful pots and tea cups. The superior grade Momo Oolong scented with Japanese white peach is a delicious tea.
Momo Oolong RM18
The cafe also serves coffee and a variety of superfood juices – blueberry with acai berry, calamansi ginger with kale, dragon fruit with chia seeds, passion fruit with camu camu, and soursop with chia seeds.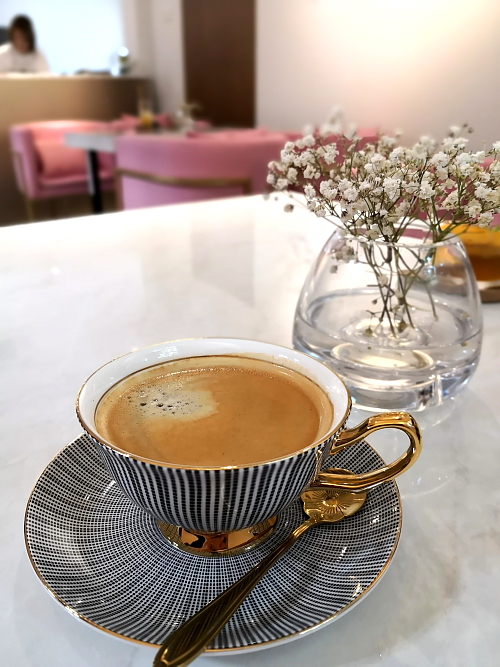 Americano RM7
Latte RM10
To go with the beverages, one can have several choices, namely: chocolate brownies, cheesecake bar, green tea jelly, and the pain au chocolat. The cheesecake bar with grainy biscuit crust is not too heavy nor rich and is paired with a fruit sauce with delicate sweetness.
Green Tea Jelly RM6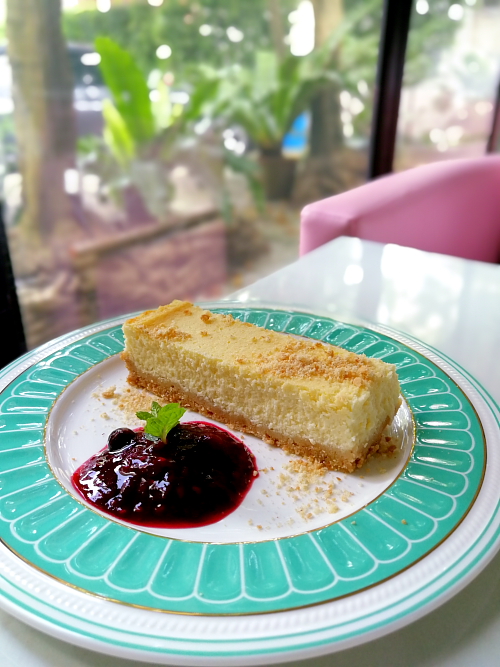 Cheesecake Bar RM12
There is more to Arteasan Cafe than its beverages and desserts. The cafe also entices guests with appetizers, sandwiches, soup, and pasta.
Among the choices of appetizers, we had the White Truffle Cremini Cheese Melt. The toasted sourdough topped with cremini mushrooms, cheddar cheese, and quail egg makes a great start to a meal or to nibble with drinks.
White Truffle Cremini Cheese Melt RM15
The menu also has comfort food options for customers who want something a little heavier.  Check out the Specials Of The Day with a choice of Thai Phat Phet with Sweet Basil, Braised Pork Belly with Red Yeast Rice or the Teriyaki Chicken Stew with Onsen Egg Don. As for the latter, one can be happily lost in the comforting mix of rice with soft creamy egg and savory braised chicken. The dish also comes with a yuzu ponzu salad.
Teriyaki Chicken Stew with Onsen Egg Don RM17
With its business hours from 12pm – 6pm (Monday & Tuesday), and 12pm – 7pm (Wednesday to Sunday), Arteasan Cafe is a lunch and teatime spot to check in.
Arteasan Cafe Georgetown
64 Lorong Edgecumbe
10250 Penang