Festive Christmas Buffet at G Hotel Gurney & G Hotel Kelawai, Penang
This Christmas, make that celebration special at G Hotel Gurney & G Hotel Kelawai, Penang.  A joyful time awaits as both hotels along Gurney Drive and Jalan Kelawai gear up the festive season with delectable Christmas buffet lunch and dinner promotions for visiting guests.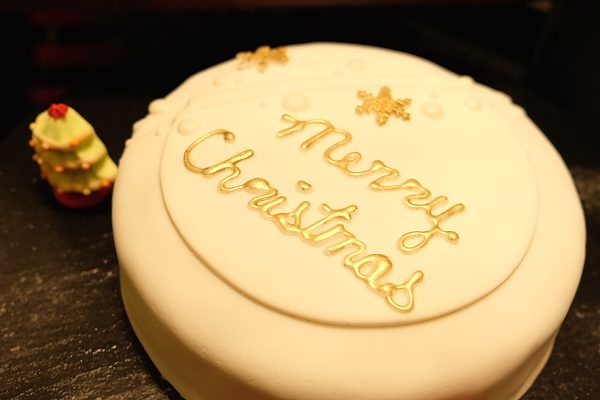 TASTE CAFE at G HOTEL GURNEY
Taste Cafe at G Hotel Gurney shines with sumptuous festive gourmet treats. This year's Christmas menu will pamper all palates with classic dishes like roasted baby lamb, beef ribs and the quintessential roasted turkey with cranberry sauce.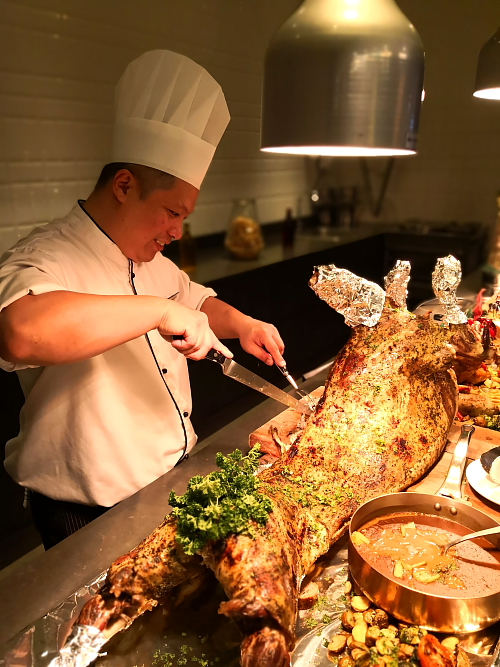 The Christmas Day Lunch is priced at only RM125 per adult and RM65 per child whereas buffet dinner's for Christmas Eve and Christmas Day is at RM180 per adult and RM90 per child. Early reservations made for all buffets in both Taste Cafe and SPOON from now until 9th December 2018 may mean getting a 15 percent early bird discount.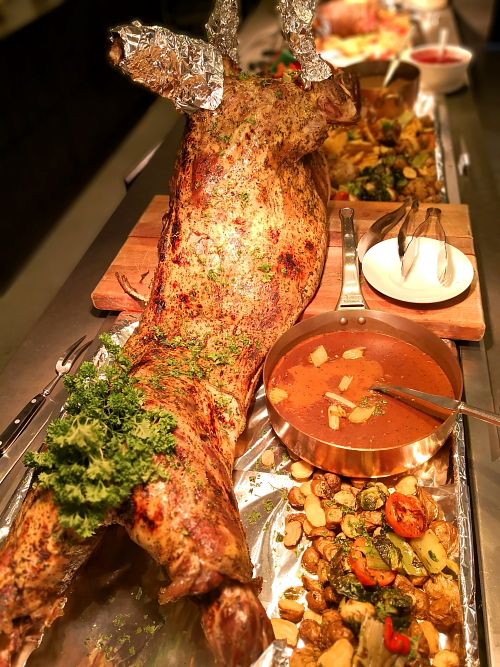 Whole roasted baby lamb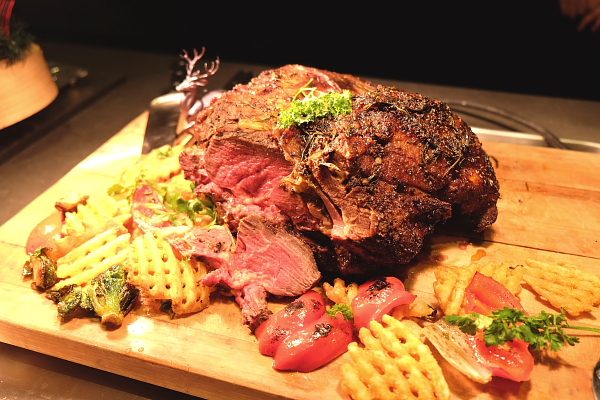 Beef ribs
Roasted turkey with cranberry sauce
You will find cold cuts seafood selection of smoke fish, pickles, air-dried beef with melon and beef pastrami. Other highlights include chicken finger schnitzel, pan seared duck with fruity sauce, lasagna with cranberry, almond & spinach as well as a vegetarian-friendly vegetable & mushroom pie.
Air dried beef with melon
Smoked mackerel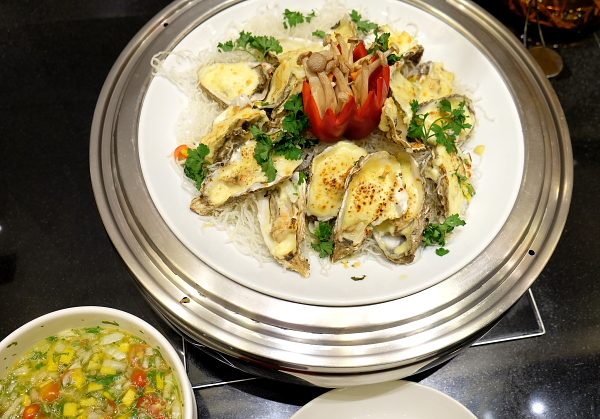 Oyster Au Gratin with mango salsa
Pan seared duck with fruity sauce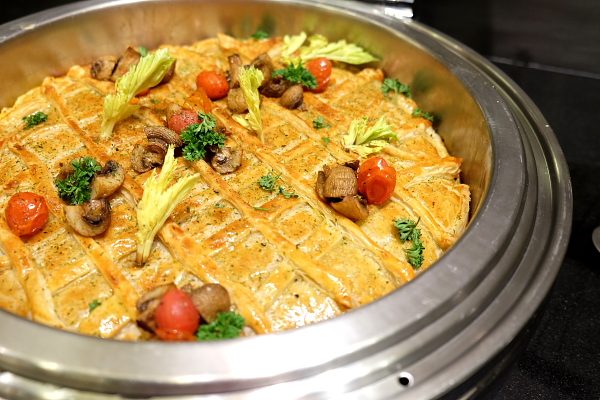 Vegetable & mushroom pie
Besides the favorite festive food, the buffet also brims with seafood. On the bed of ice, a selection of yabbies, tiger prawns, scallops, clams, and mussels lay glistening. The seafood are served alongside varieties of sauces.
For barbeque fanatics, the outdoor lava stone bbq grill offers an array of succulent meat and seafood such as bratwurst sausages, chicken thighs, mini steaks, lamb chops, and king prawns.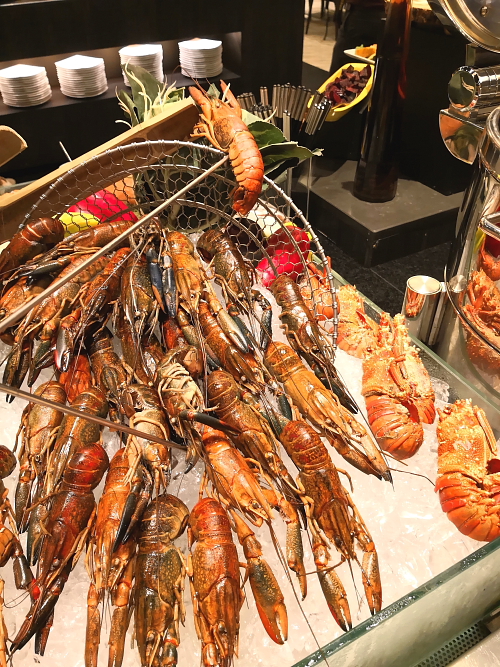 Do leave room for desserts as there is also a collection of Christmas goodies created in-house by their team of pastry chefs. Offerings include array of cookies, macaroons, fruitcakes, puddings, chocolate yule log cake, and butter rich shortbread.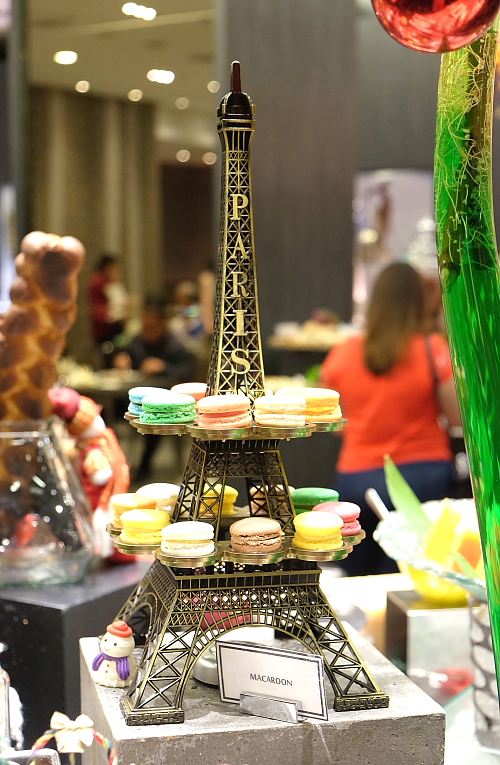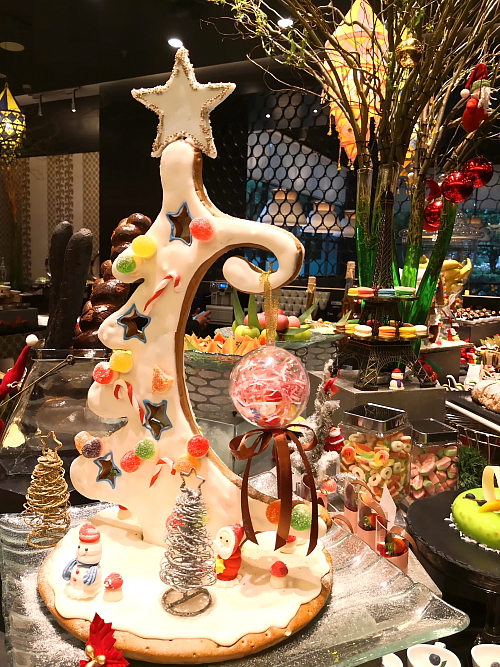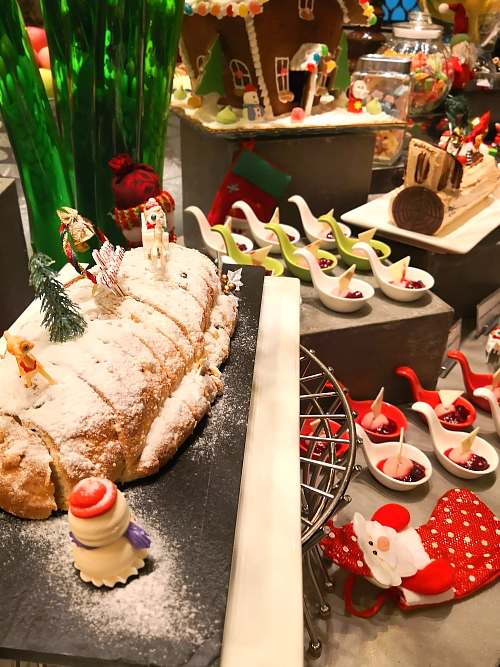 To complete the Christmas feast, settle back with a comforting cup of eggnog. Priced at RM38, the punch showcases rich creaminess with Kahlua and Bailey.
A glass of eggnog RM38
SPOON at G HOTEL KELAWAI
Meanwhile, over at SPOON in G Hotel Kelawai, diners can enjoy Christmas Eve and Christmas Day Buffet Dinner at RM170 per adult and RM85 per child. Beer and wine will flow freely with an addition of RM75. Furthermore, you can enjoy the Christmas Eve Set Lunch at RM35 and Christmas Day Set Lunch at RM80.
Look forward to indulge in seasonal specialties such as roasted New Zealand ribeye roll, grilled chicken breast with Sichuan pepper sauce, beef medallion, lamb rendang with brussel sprout, and more.
There is also a range of take-home Christmas goodies. Share the joy with a roasted turkey (approximately 4 – 5 kg) accompanied by range of sides such as chipolata, roasted chestnuts, along with cranberry sauce and gravy at RM399. The best part is you get to enjoy the turkey for only RM350 if you place your order before 15th December 2018.

Foodie friends will get more information on these festive promotions in a call to G Hotel Gurney at +604 2380000 & G Hotel Kelawai at +604 2190000.