Chao Xuan Restaurant 潮轩, Lebuh Melayu, Penang
Housed in an old heritage house along Lebuh Melayu in George Town, Penang, Chao Xuan 潮轩 is one new Chinese restaurant to the area. Its menu is packed of traditional Teo Chew delights and snacks to thrill your taste buds.
One can enjoy breakfast and lunch, complete with a relaxing ambiance and classical Mandarin numbers playing in the background. No much has been done on the decor and fitting. Instead, the big airy space is lightly decorated with simple furniture, and its walls adorned with many images of mural art.
The outlet is well-known for its intensely flavorful braised Teo Chew dishes, prepared with duck and pork along with onion, ginger, star anise, and many other spices. The braised ingredients are served with a choice of porridge or rice – perfect to fuel up the day.
Teo Chew braised duck and beancurd
Another dish popular among its diners is the Teo Chew chai kuih. The snack features savory stuffing of yam, mangkuang, or kuchai, and served steamed or fried.
In addition to chai kuih, there are steamed yam cake and deep-fried kwang qiang. All these snacks are eaten with a dipping of chili sauce.
Three pieces of steamed mangkuang & kuchai kuih at RM3.90
Fried yam chai kuih
Steamed yam cake RM3.90
Besides chai kuih, there is economy fried bihun, salted fish fried bihun and Tomyam fried bihun. To turn the dish of bihun into a full meal, pair it with a bowl of curry chicken. A small bowl of curry chicken priced at RM5 has two pieces of chicken and pieces of potatoes in red pungent curry.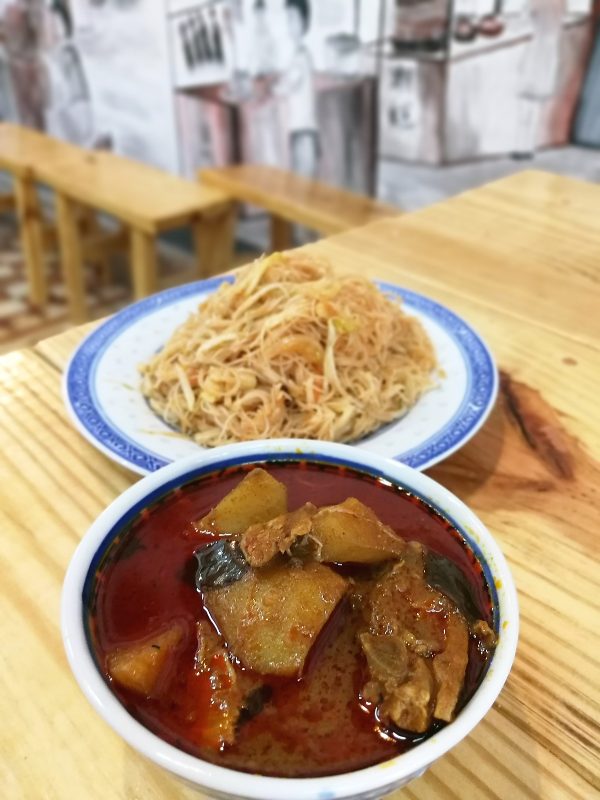 For traditional sweet soupy desserts, one can find it hard not to be attracted by the many available choices. On the menu, there is eight choices, priced at RM3 each. The sweet potato ginger soup has chunks of sweet potato in a ginger and pandan leaf broth while the barley beancurd soup has soft barley in a milky-like soup. There is the creamy black glutinous rice soup, along with pumpkin soup, red bean soup, and bubur gandum.
Then, there is the green bean soup. Boiled with pieces of sweet potato, the soup is a particular favorite of mine.
Green bean soup 綠豆汤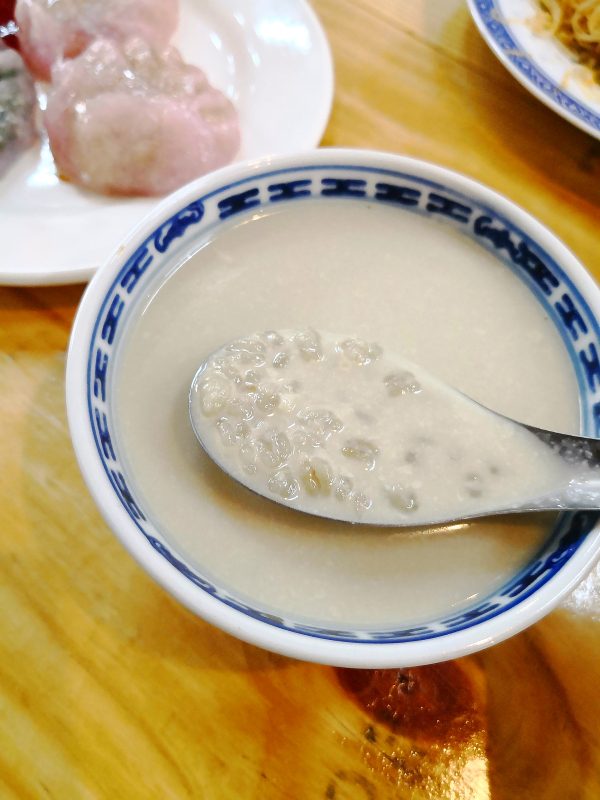 Barley beancurd soup 腐竹薏米
Black glutinous rice soup 黑糯米
For those who are planning an outing on this part of George Town, stop by to grab a bite at Chao Xuan Restaurant 潮轩. This Teochew eatery is a place to explore moderately priced Teo Chew fares.
Business hours are from 9am to 3pm, Tuesday to Sunday.
Signature coffee RM3.50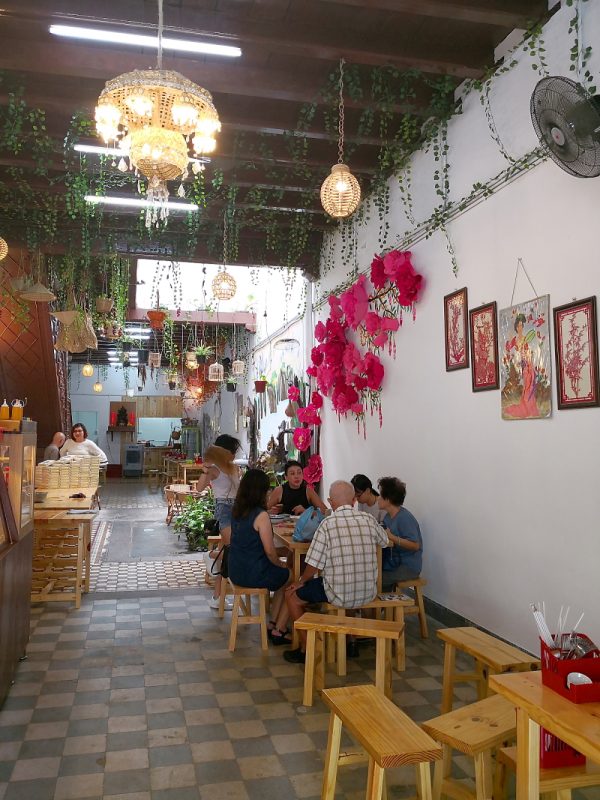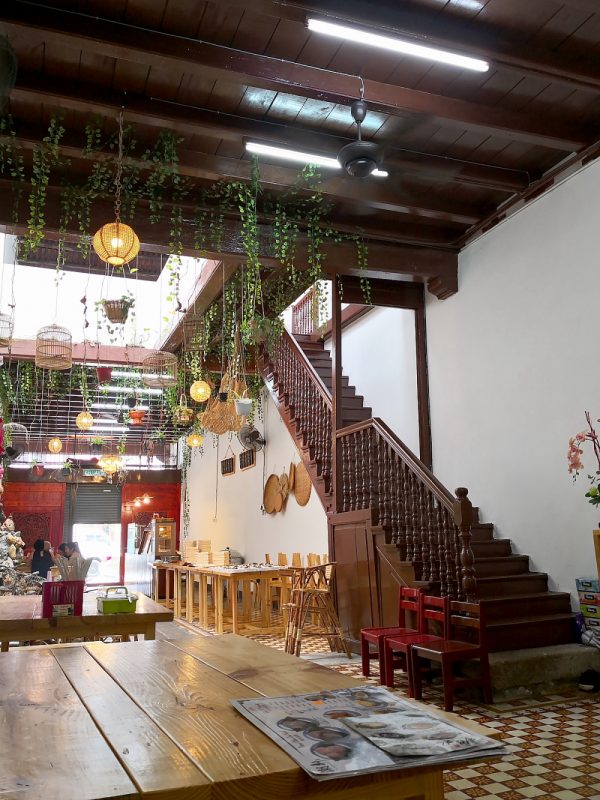 Chao Xuan Restaurant 潮轩
90 Lebuh Melayu
10190 George Town
Penang
Tel: 012- 5619171