Chinese Dessert @Tong Sui Po 糖水铺, Seang Teik Road, George Town, Penang
Penang has plenty of places serving Chinese soupy desserts. If you find yourself hungry for some of the desserts, make a visit to Tong Sui Po 糖水铺. The simple eatery housed in a double-storey house on Seang Teik Road, in George Town serves traditional sweet Chinese desserts (tong-sui) along with some savory snacks at dinnertime till around midnight.
One year later, the outlet scale up its business and subsequently took over the lot next door. Tables clog up both the outdoor posh where diners sit savoring the food.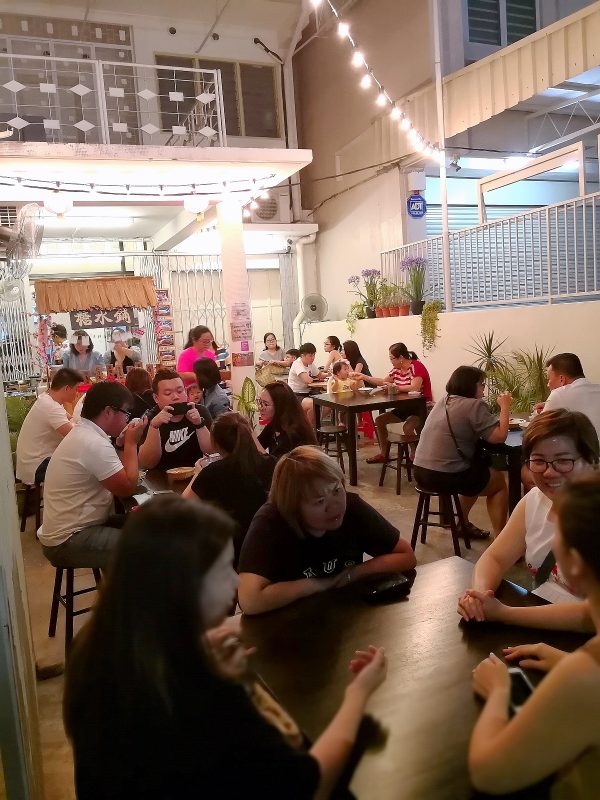 The menu has 30 over items to choose from, with sweetened delights of red bean, black glutinous rice, bubur cha cha, mango pomelo sago, honey dew, green bean sago, peanut, black sesame, and many more.
Creamy tong-sui is showcased in the bubur cha cha, green bean sago, and the black glutinous rice, with the former cooked in coconut milk and the latter complemented by a topping of thick coconut milk.
Black Glutinous Rice RM3.90
Bubur Cha Cha RM5.90
For those who are escaping the heat, cool down with a bowl of their sweet beancurd with barley & gingko. There is also the nourishing choice of doubled boiled bird's nest with American ginseng besides the double boiled bird's nest with goji berries & rock sugar. These two premium tong-sui are available only on weekends.
Sweet Beancurd with Barley & Gingko RM3.90
The Yin Yang is one dessert that gets its name from its presentation. The dessert allows you to enjoy the best of both worlds, with the brown part represent the peanut soup while the black part represents the black sesame soup. Feel the joy of wonderful aroma of peanut and black sesame in every spoonful.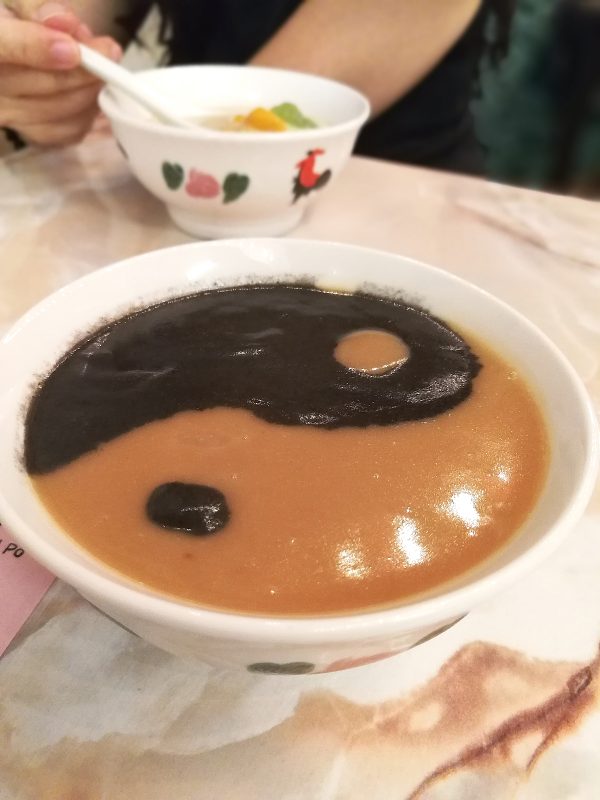 Yin Yang RM6.90
Should you feel like having some savory snacks, the outlet does offer a few, namely: the signature deep-fried belacan chicken wing and deep-fried bak-hu French toast. The latter with egg coating, harbouring chicken floss is certainly one for sharing as it fills the tummy.
Of late, they have added on a pop-up stall selling Japanese oden. One can have assorted fish balls, fish cakes, konnyaku and much more served in original or tom yum soup.

Bak Hu French Toast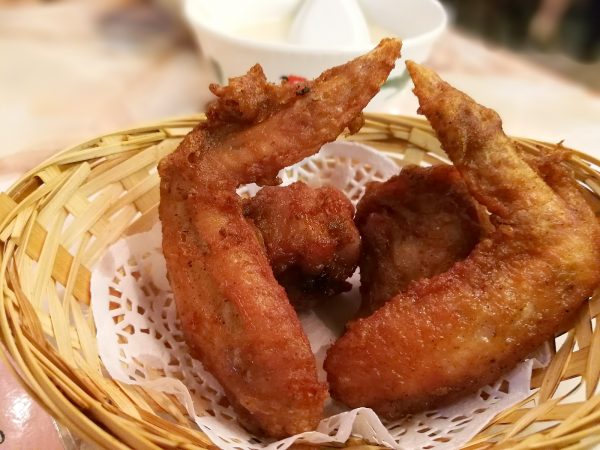 Belacan Chicken Wing
Sweet pancakes make for an interesting sweet ending. Prepared with flaky pastry, the pancakes come with choices of lotus paste, and red bean paste. We adored the one with nutty finish of red bean paste.
Red Bean Paste Pancake RM5.90
Tong Sui Po is a lively dessert place that beckons to be explored. The dessert outlet opens everyday (except Tuesday) with business hours from 6pm till 11pm from Sunday to Thursday, and 6pm till 12midnight on Friday and Saturday.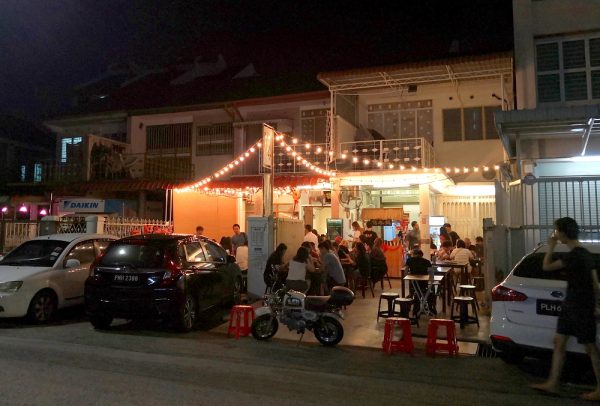 Tong Sui Po (糖水铺)
64 Jalan Seang Teik
10400 George Town
Penang
Tel: 016-4140602