Sushi Azabu Omakase @Isetan The Japan Store, Lot 10, Kuala Lumpur
The Table, Isetan The Japan Store in Lot 10, Kuala Lumpur prides itself with its numerous top-notch Japanese restaurants. One popular outlet for Japanese food lovers to dine in is the Michelin-starred Sushi Azabu. From the bustling New York City, Sushi Azabu holds a 1 Michelin star status.
As we approached the restaurant in the early dinner hours, its quaint and simple welcoming entrance drew us in. The restaurant may seem small from the outside, but inside, the dining area has a variety of atmospheres, with four-person tables, private rooms, and seats at the sushi counter to watch the chefs at work.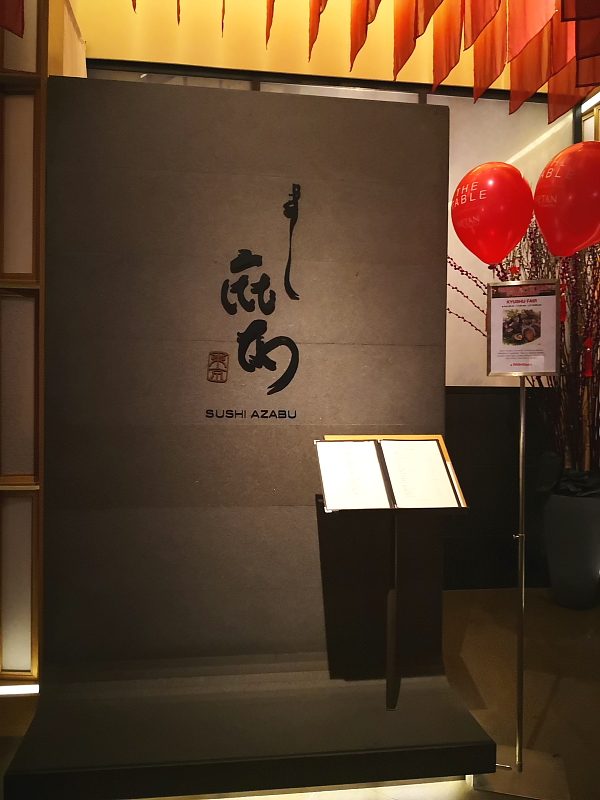 Several menus were handed to us and we opted for the Kyushu Omakase (chef's specialty choice ), priced at RM540. The best place to be seated is at the sushi counter where we watched the food preparation by Chef Terado-san.
Over the next hour, we were treated to a smorgasbord of premium seafood flown in from Japan. The menu offers a selection of appetizers, Otsukuri (sashimi platter), chawanmushi (Japanese steamed egg), special dishes, nigiri (7pieces), miso soup, and a dessert.
A great appetizer to the meal
Rock oyster with salmon roe on ponzu sauce – slurp it in one gulp
Otsukuri (sashimi platter)
Chawanmushi with clams
Interesting sea snail delicacy cooked in shell with sake
Special crafted dishes include the in-season hotaru ika (firefly squid). The accompanied Karasu miso sauce added a lovely layer of taste to the dish.
Hotaru ika (firefly squid)
The nigiri sushi was a parade of raw fish over rice. Prepared with a pinch of freshly ground wasabi and a brush of nikiri (sweetened soy sauce), the nigiri is best eaten in one big bite, followed by slices of gari (pickled ginger). We had three types of uni (innards of the sea urchin) to cheer us up, besides melt-in-the-mouth tuna belly and much more.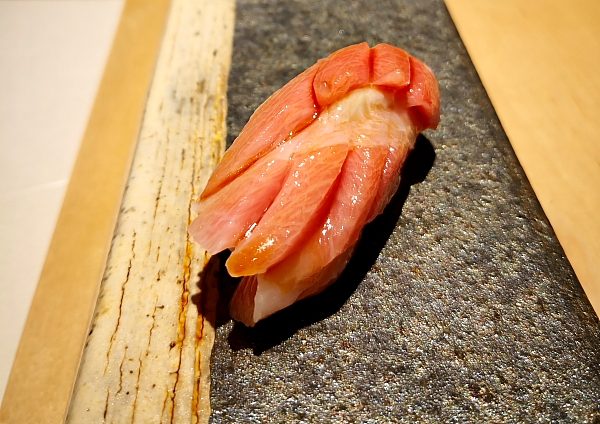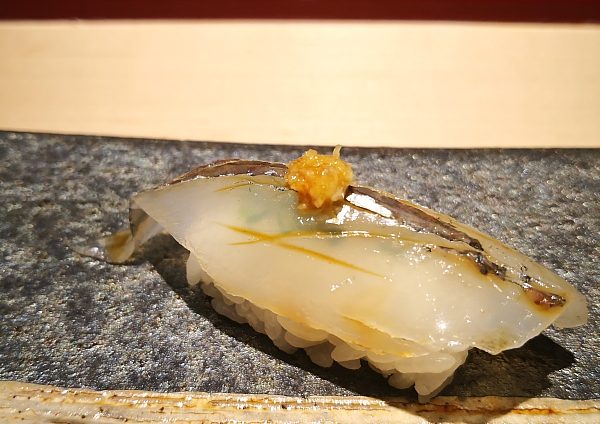 Nigiri sushi with three types of high quality uni
Dessert was a plate of matcha chocolate and it was served in a classy, delicious way – with fresh seasoned fruits. The dish was a delight to end the meal.
Matcha chocolate with seasoned fruits
We are happy with the juxtaposition of cold and hot dishes prepared with the combination of premium cuts and freshness of ingredients. For those who are seeking a spot to enjoy a Japanese meal in Kuala Lumpur, you would be remiss not to try the food at Sushi Azabu.
Kanpai to good times!
A good meal prepared by Chef Terado-san
Reservation is required to dine at Sushi Azabu. Daily business hours are from 11am to 3pm, and 6pm to 11pm.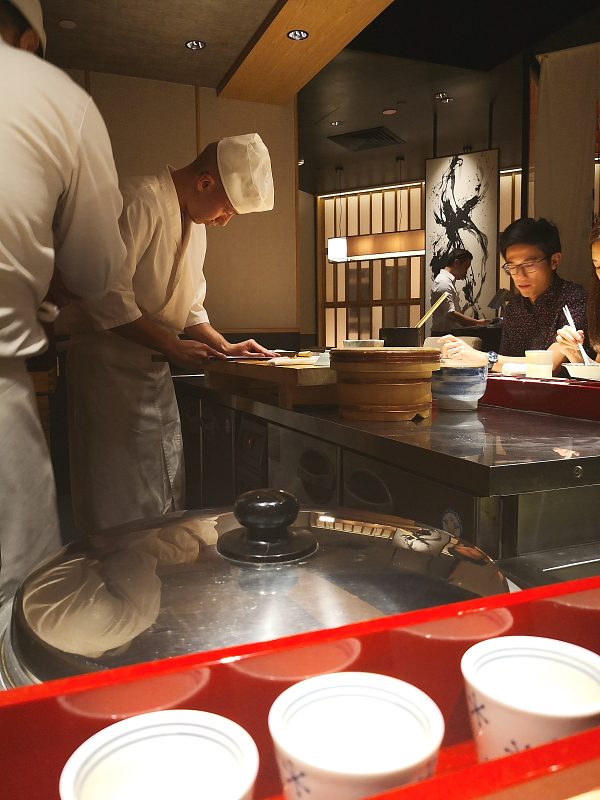 Sushi Azabu
Isetan The Japan Store Lot 10
50 Jalan Sultan Ismail
Bukit Bintang
50250 Kuala Lumpur
Tel: +603 2119 2624