JIO Cafe @Kimberley Street, George Town, Penang
For a start, with the name like JIO Cafe, it got to be interesting. Since it opened recently on Kimberley Street in George Town, Penang, the banana-themed cafe has been offering a memorable experience for diners by serving their Lady in Red dessert with table-side liquid nitrogen rose.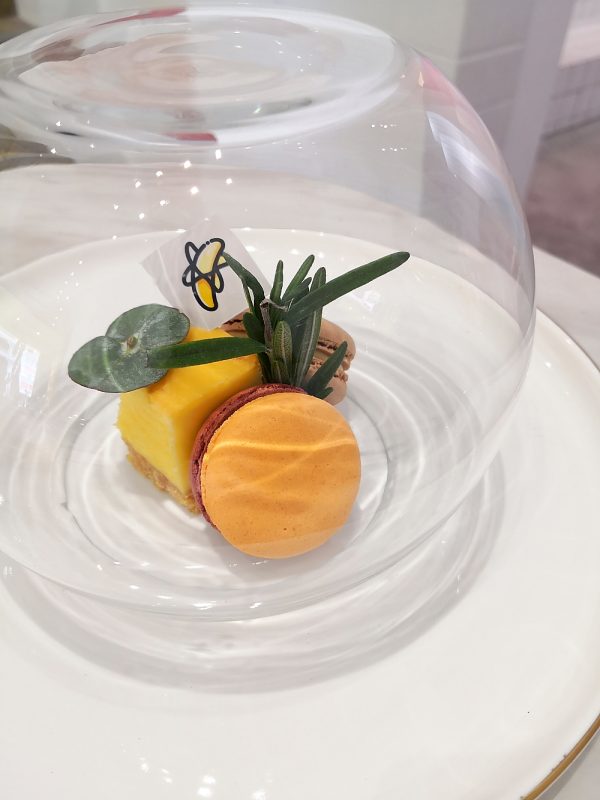 The description of the Lady in Red suggests it comes with cheesecake, macaron and fresh rose but the reality is a total surprise. The dish is presented with table-side liquid nitrogen rose. The process starts with dipping the rose in the liquid nitrogen. With a clap on the frozen rose, it's raining brittle rose petals🌹.
The serving of the Lady in Red with the rose is an attractive refinement and it's easy to fall in love with the combination. Priced at RM32, the dessert is not a cheap option, but this seems alright with the reflective of the presentation and the price of the fresh rose.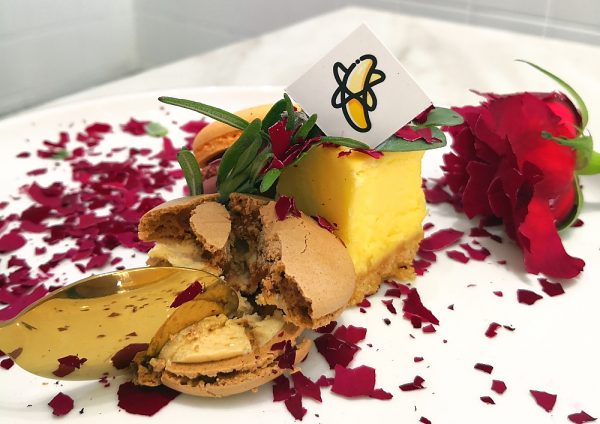 Other recognizable sweet offerings on the menu include chocolate lava cake, cream brulee, matcha lava cake, cream brulee, tasty toasty and mango panna cotta.
For coffee drinkers, nothing beats having a cup of coffee to accompany the desserts. Whether you want a cup of long black or a latte, the cafe has it all.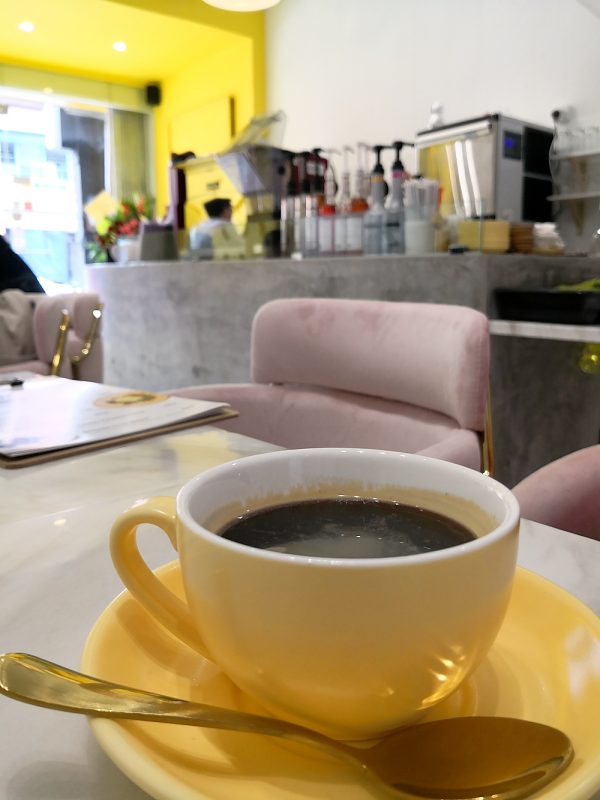 Aside from the sweet fare, JIO's also serves savory items with choices of pizza, pasta, croissant and finger food. Pizza choices range from Hawaii chicken, to tuna, sambal tuna through to duck breast pizza. Prices range from RM22 to RM28.
When it comes to pasta, there are five: aglio e olio, pesto genovese, bolognese, cabonara, and the spicy green. For the carbonara, its choices are narrowed down to mushroom, smoked salmon and duck breast. Croissant also finds its way onto the menu, which comes with either ham & cheese, tuna or egg mayo.
To share, there are also nibbles listed: chicken popcorn, French fries, and potato wedges.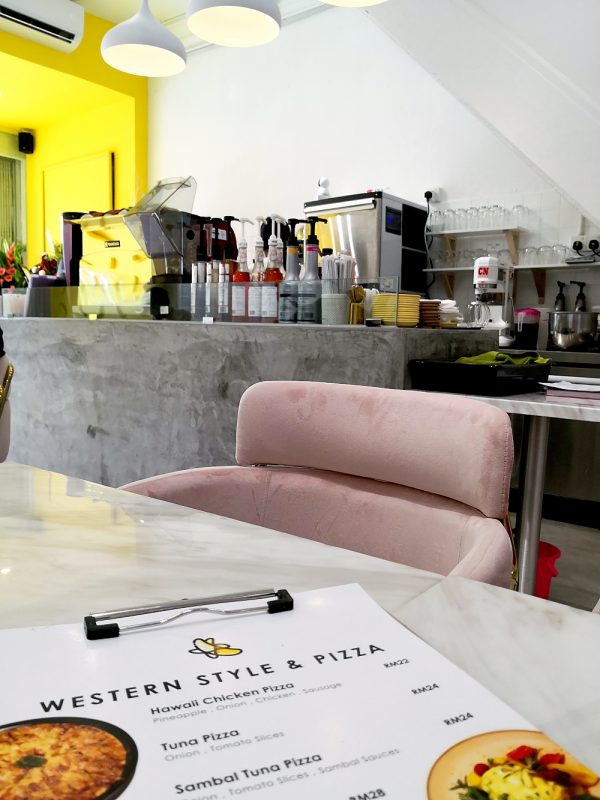 The cafe is an ideal venue for a relaxing catch up with friends. Its two floors of dining area offer adequate space and comfortable seating for diners. If you are looking to visit, the daily business hours are from 11am to 11pm.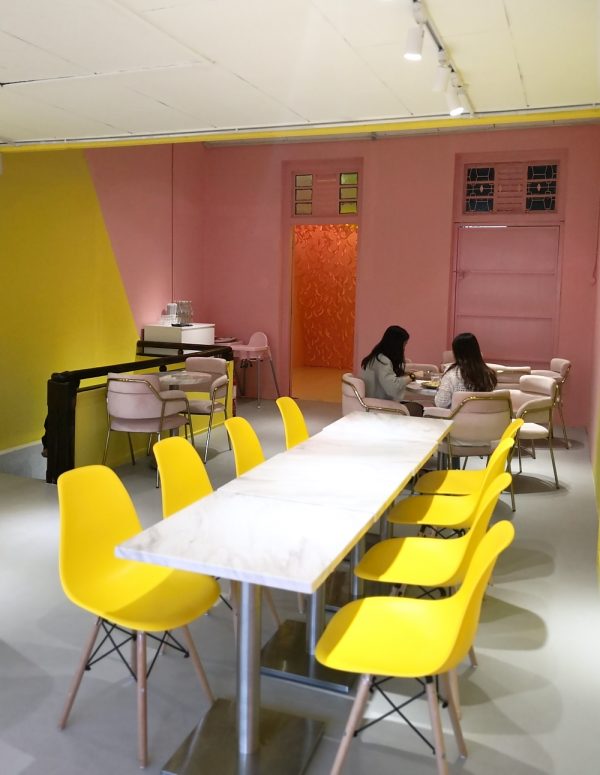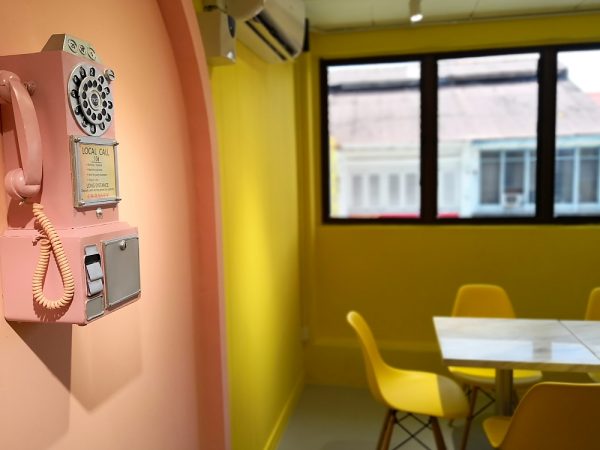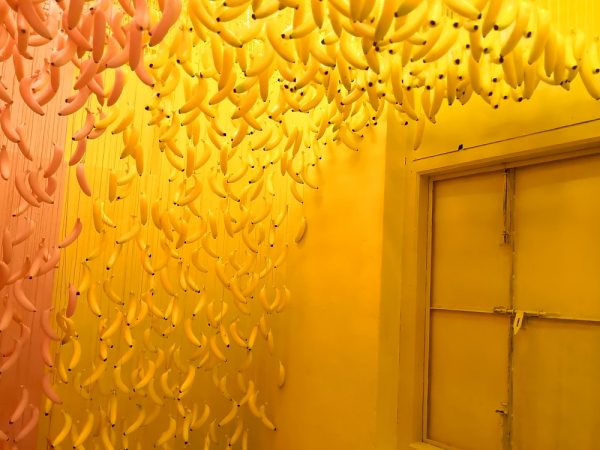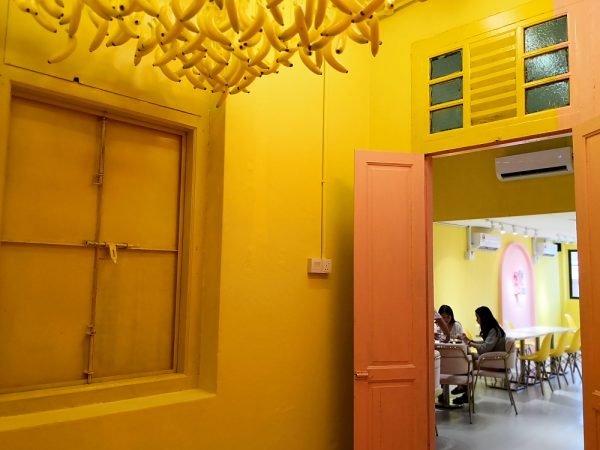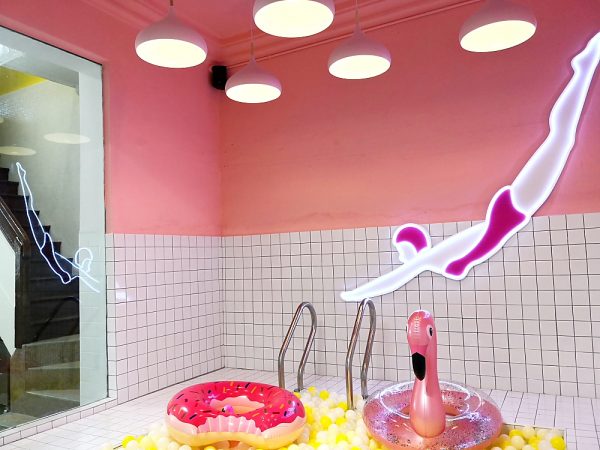 JIO Cafe
221 Lebuh Kimberley
10100 George Town
Penang
Mobile: 017-4137856