Economy Char Bee Hoon & Tongsui 四条路炒米粉 @Lebuh Tye Sin, Georgetown, Penang
Most nights, diners form lines at a stall in front of Sum Min Primary School on Lebuh Tye Sin 四条路 in Georgetown, Penang for its economy char bee hoon (fried rice vermicelli 米粉) & sweet Chinese tongsui 糖水.
The stall popularly known as Lebuh Tye Sin fried rice vermicelli stall 四条路炒米粉 is operated by a family. Over the decades, the stall remains loved by locals, who come back for the simple old-school Chinese dish.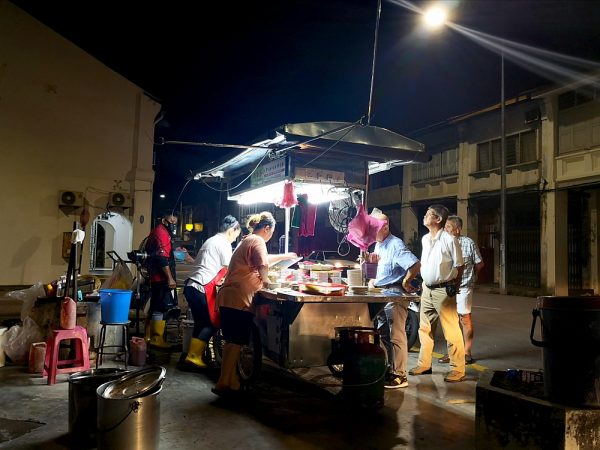 The owner has his own spin on the simple char bee hoon, stir-fried with basic elements of oil, dark soy sauce, and beans sprouts. The strands of noodle are nicely coated with the sauce, not overly oily, and has a flavorful punch.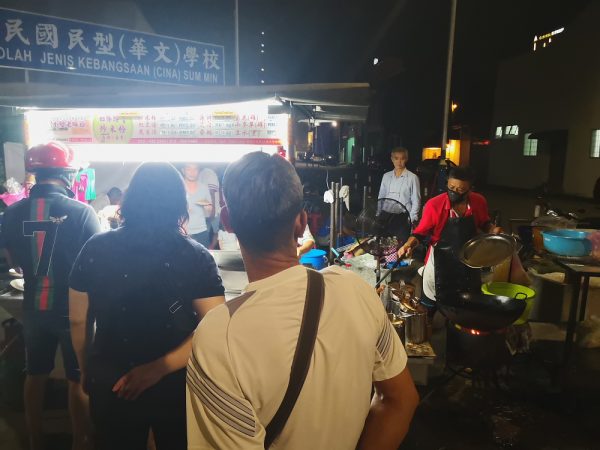 The char bee hoon commonly served with strips of crunchy deep-fried bean curd skin is sold out in two sizes. Prices are rather reasonable – RM1.80 (small) and RM2.20 (large). Tuck into the char bee hoon with choices of pickled green chili, sweet sauce or chili sauce. Find one to suits your taste, but as for me, I prefer the chili sauce over the sweet one.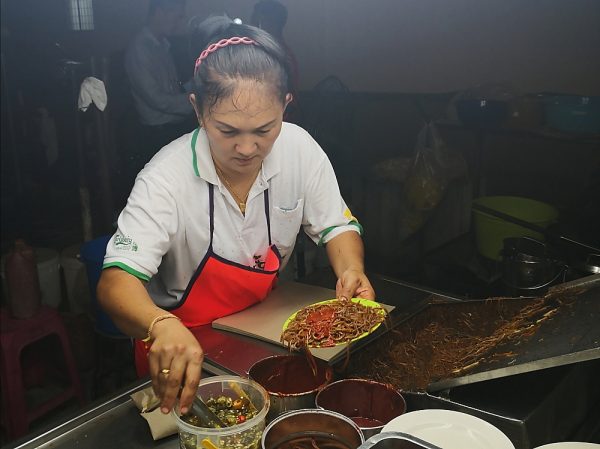 Most diners prefer to have the char bee hoon with deep-fried treats of spring roll, and loh bak (five flavour pork roll). These two rolls dip with some chili sauce somehow works perfectly with the char bee hoon.
While savories are the focus, the menu also serves warm sweet Chinese tongsui, with choices of red bean soup and peanut soup.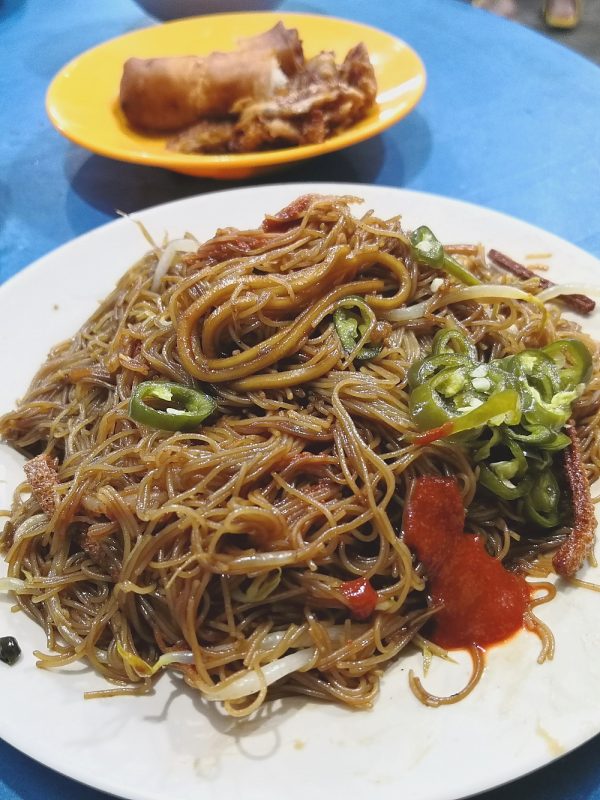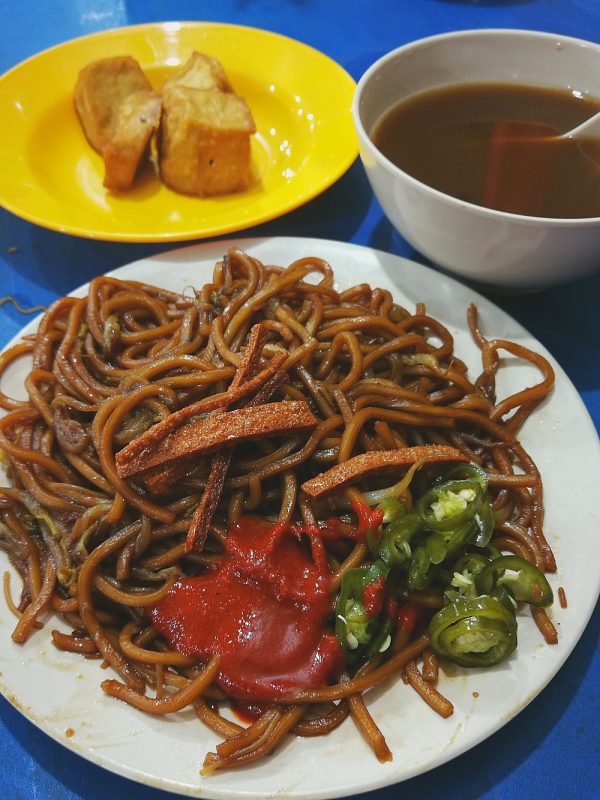 The simple flavor of the char bee hoon and the side dishes plus the reasonable cheap prices makes it a place worth checking out next time you are around this neighbourhood. With several tables laid out for customers, the stall is located a short walk from the popular Presgrave Street 888 Hokkien Mee.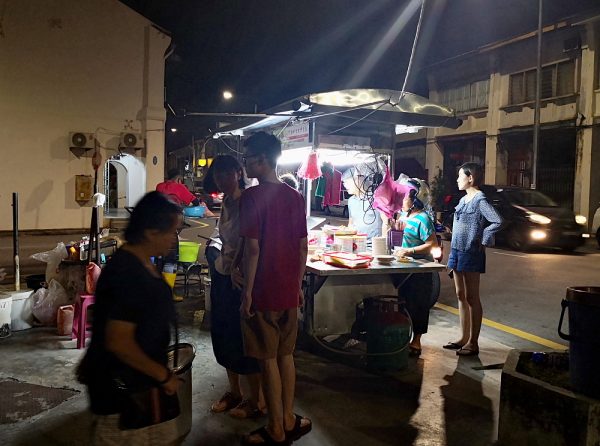 The old food stall weekday business hours are from 5pm till 11pm, and closes on Saturday and Sunday, except during the Nine Emperor Gods Festival. Make sure you drop by during the nine days festival celebration when the owner will be selling more deep-fried vegetarian snacks.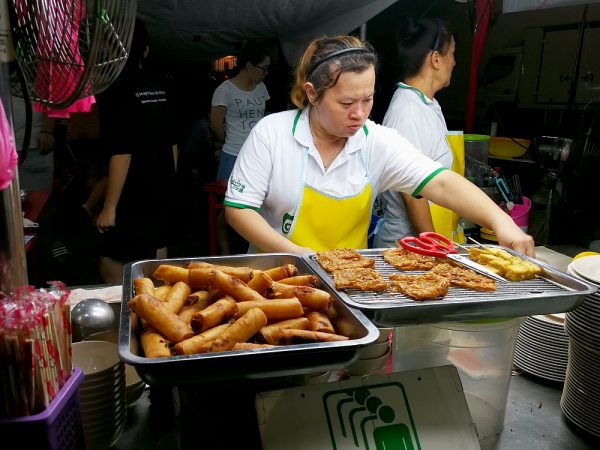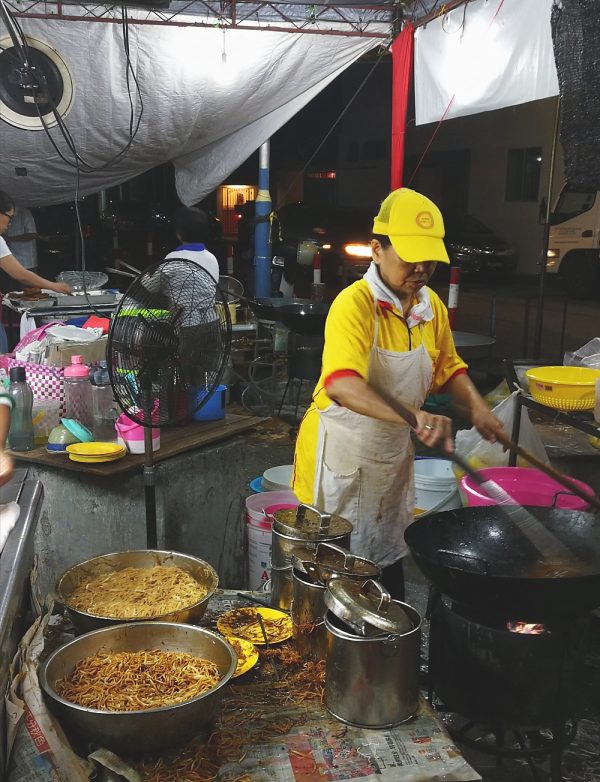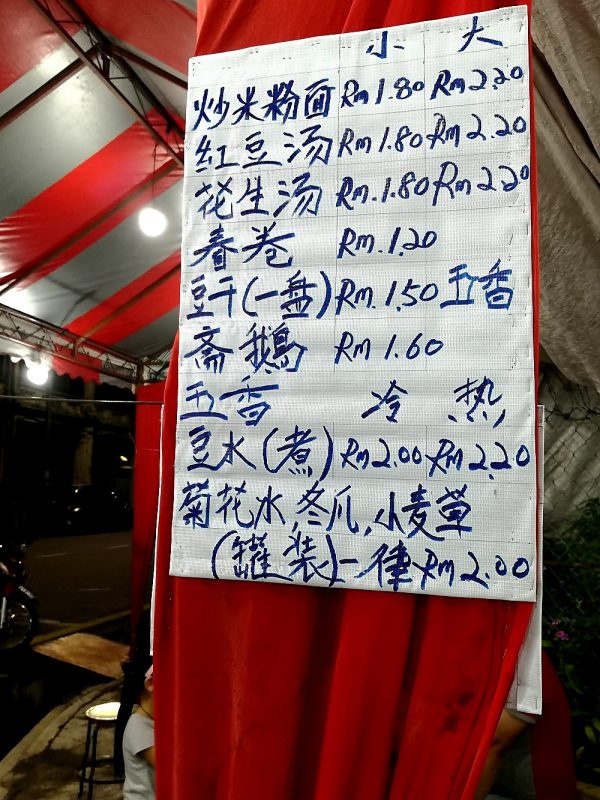 Economy Char Bee Hoon & Tongsui 四条路炒米粉
(Infront of Sum Min Primary School)
Tye Sin Street
10300 Georgetown
Penang
Tel: 012-4040466