Sheng Ling Xuan Medicated Herbal Tea 松林轩 @Kimberley Street, Penang
Sheng Ling Xuan Medicated Herbal Tea 松林轩 stands out as a traditional herbal tea shop in Penang for Chinese medicated herbal tea. Opened in 2017 on Lebuh Kimberley, the business is operated by a family member of the popular Shong Hor Hin Herbal Tea Shop that has closed its doors after being in operation since 1953.
The menu offers three medicated tea, all stored in metal containers – Tek Chia (water chestnut bamboo cane tea), Chrysanthemum Tea with Honey, and Kor Teh (bitter tea).
The Kor Teh is the drink that cornerstones the menu of the outlet. Boiled with many different types of Chinese herbs the black bitter drink helps cool down the body, and helps in relieving one from sore throat. One can savor the hot herbal drink on its own or taken with specially made powder medicine.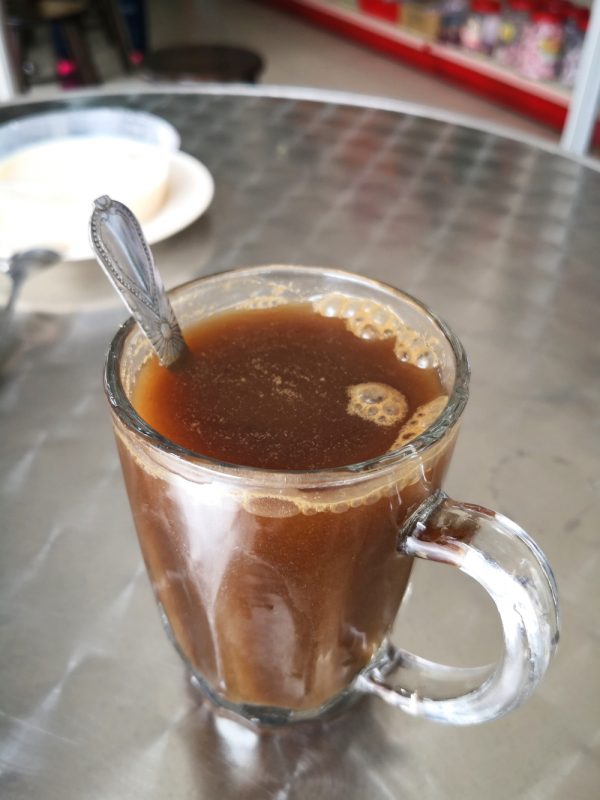 The Chrysanthemum Tea 9 Honey and the Tek Chia (water chestnut bamboo cane tea) are cooling drinks with pleasant sweetness. Enjoy a refreshing cup on the spot or have it taken away in a conveniently prepared plastic bottle.
The shop has a rotating list of traditional Chinese desserts – red bean soup, barley & gingko, and leng chee kang sea coconut. The red bean soup will come in a bowl with dried longan, sago, and gingko nuts.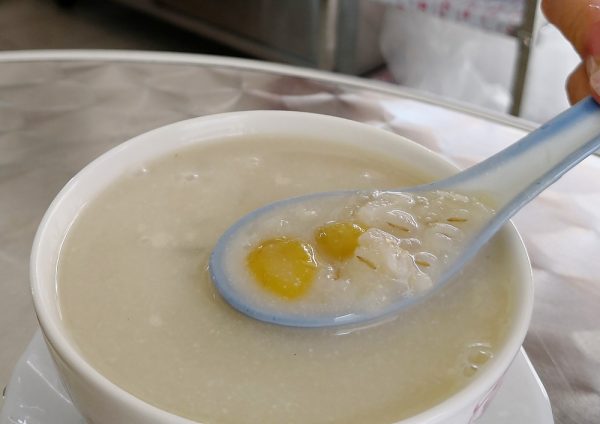 The white fungus, served with red dates, canned lychee, white fungus, and peach gum is a cold nutritious option. The curly white fungus with a crunchy texture is considered a traditional remedy for poor appetite and coughs.
The menu also has the yellow and green combo ti nya kuih (steamed alkaline rice cake). Soft and chewy in texture, the kuih is served cold with thick palm sugar coconut cream syrup.
Sheng Ling Xuan Medicated Herbal Tea 松林轩 hopes to continue the tradition of serving up herbal teas to fellow Penangites for decades to come. The traditional herbal tea shop is open from 1pm till 10pm and closes on Thursday.
Sheng Ling Xuan Medicated Herbal Tea 松林轩
171 Lebuh Kimberley
10100 George Town
Penang
Tel: 016 – 4066426