Claypot Restaurant @Tanjung Bungah, Penang
Located in Jalan Sungai Kelian, Tanjung Bungah, the Claypot Restaurant has a menu of predominantly Chinese dishes, with many served in claypot.
Since opening its doors many years ago, the restaurant continues to go from strength to strength and has since shifted to a new and bigger location nearby. The no-frills, house-turned-into-a-restaurant is one of the few Chinese restaurants up in this residential area not far from several major hotels.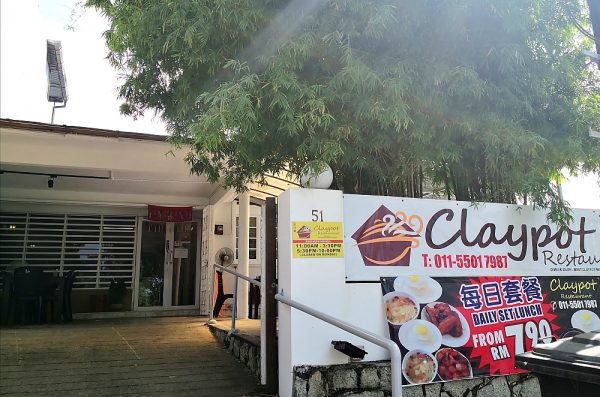 Choices from the menu are enough to satisfy hearty appetites and prices are quite reasonable. Listed on the menu are different variations of meat, seafood and vegetable dishes prepared with heat and spices. A plate of hot white rice makes the dishes even better.
In the meat section, there is the claypot red bean curd pork, sweet & sour pork, pork chop, claypot curry spare ribs, and claypot vinegar pork. The vinegar pork is so tender and its black sauce with a glossy reflection offers heat of ginger and sourish Chinese vinegar.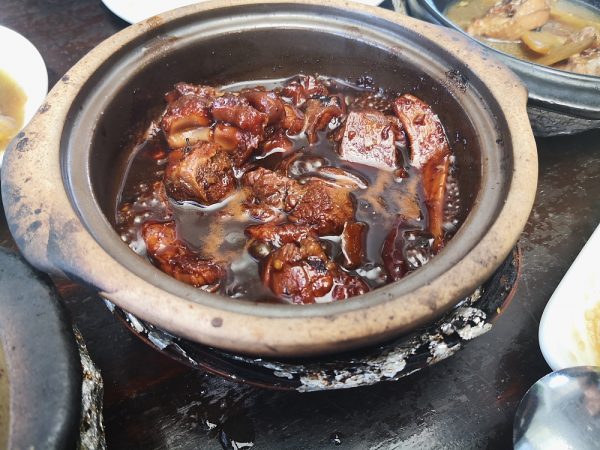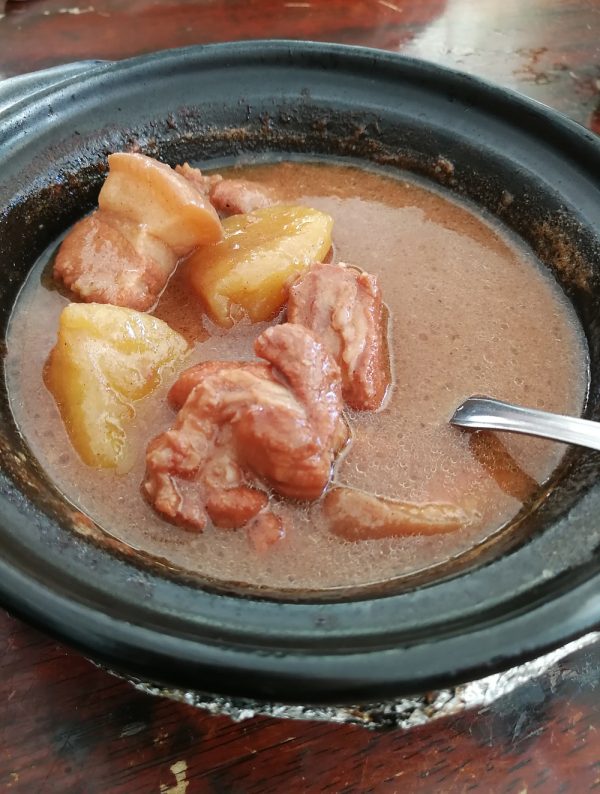 Chicken dishes are enjoyable in many ways. The claypot ginger chicken is a hearty casserole, with a light broth with a nice touch of ginger flavor. Other available poultry dishes – claypot herbal chicken, claypot kapitan chicken, and steamed chicken with black fungus cooked with black fungus, ginger, and sweetness of Chinese wolfberries.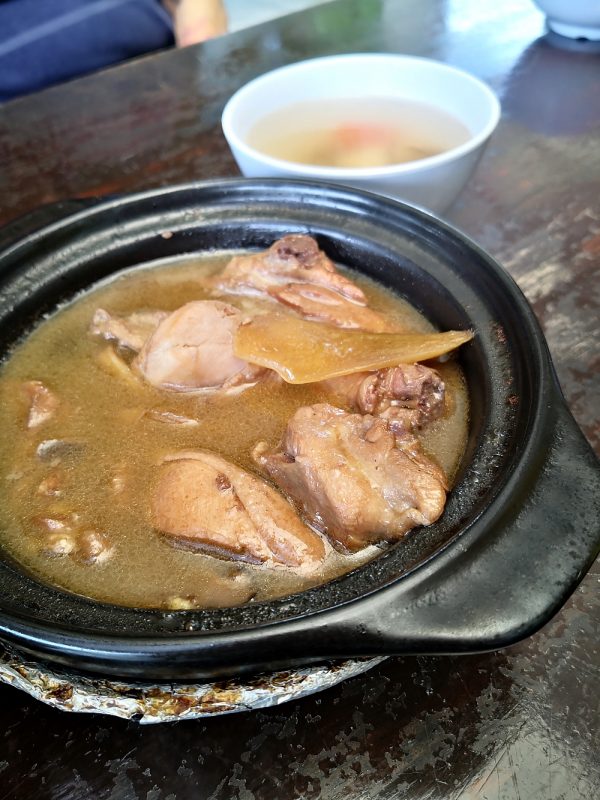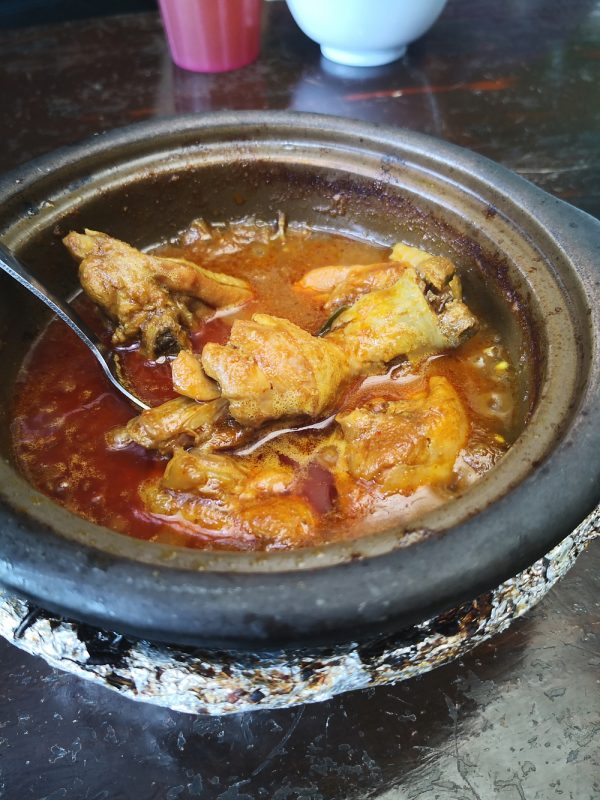 From the vegetable section, there is the spicy sambal dish of lady fingers with square beans (kacang botol) and stink beans (buah petai), besides the blanched vegetable with a topping of meat floss. A dish that is filled with color and flavor is the fried leek taukua. It is satisfying with a large amount of fresh garlic and leek.
When penchant is for something soft and comforting, there is the omelette and the cold tofu. The cold tofu with a combination of century egg may sound cliched, but it is divine done with light soy sauce, deep-fried garlic oil and scallions. The chicken omelette, on the other hand, is fried with a soft interior and we loved how they take it to another step by serving it with chicken and onions in a light sauce.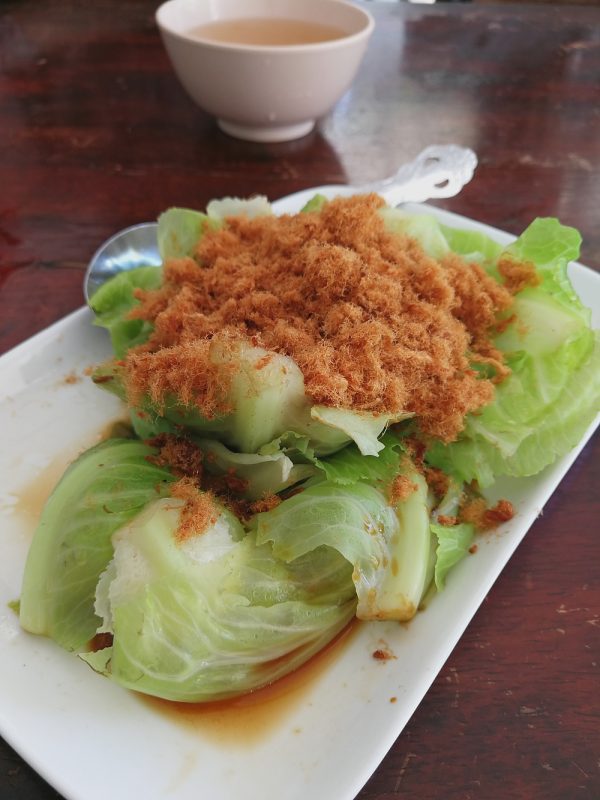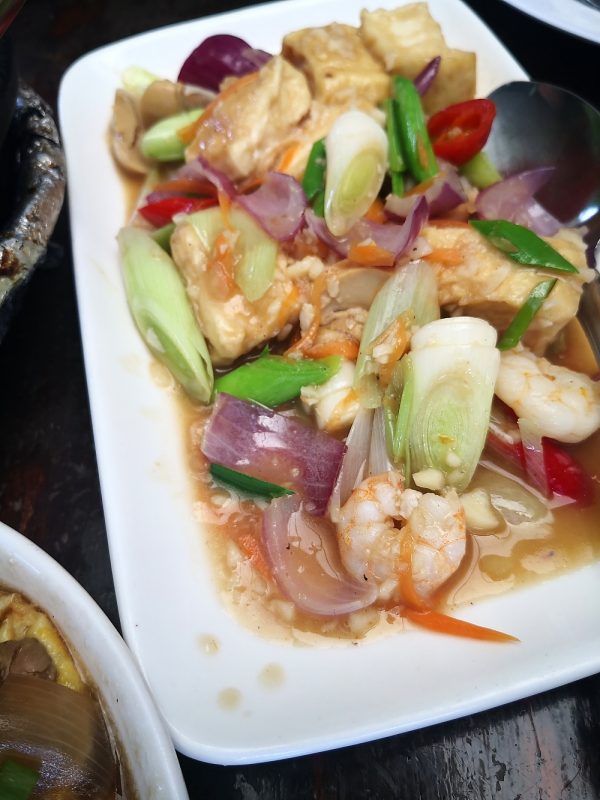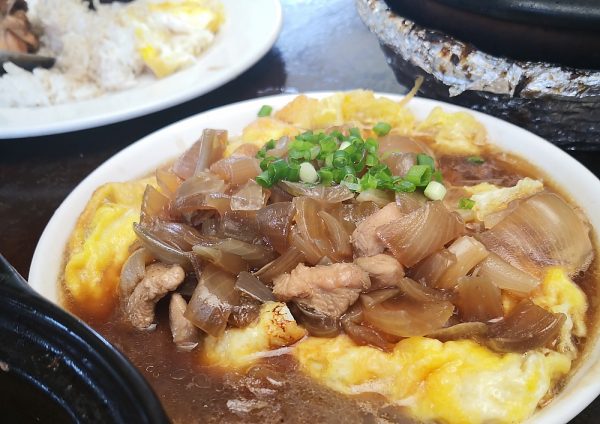 For something sweet to end the meal, the golden rice balls are surprisingly satisfying. Encased with black sesame paste, the rice balls are available deep-fried or served in sugar syrup.
Golden Rice Balls
Another good reason to visit Claypot Restaurant is its daily set lunch with quick meals prepared on the spot. Priced from RM6 onwards, it is an excellent value meal. Business hours are from 11am till 3.30pm & 5.30pm till 10pm (closed Monday).
Claypot Restaurant
51 Jalan Sungai Kelian
Tanjung Bunga
11200 Penang
Tel: 04 – 8930987