Half Acre Restaurant 半畝田甕窯雞 @Straits Quay, Penang – Taiwanese-style Kiln Roasted Chicken
Where can you derive the pleasure of seeing a whole roasted chicken served at the table hanging up and the carving done by the server? This serving style is available at the newly opened Half Acre Restaurant 半畝田甕窯雞, notable for its Taiwanese-style kiln roasted chicken 臺湾甕窯雞.
Situated in Straits Quay, Penang, Half Acre Restaurant is a neighbourhood restaurant designed to bring people together with a Chinese/Taiwanese chu char menu. It was in this September 2019 when the restaurant was opened for business after shifting from their Balik Pulau outlet.
There are two dining areas, one being the air-conditioned restaurant (with private dining rooms) and further seating in the patio. The latter is a fantastic location facing the promenade where diners can enjoy the meal and watch people walking by.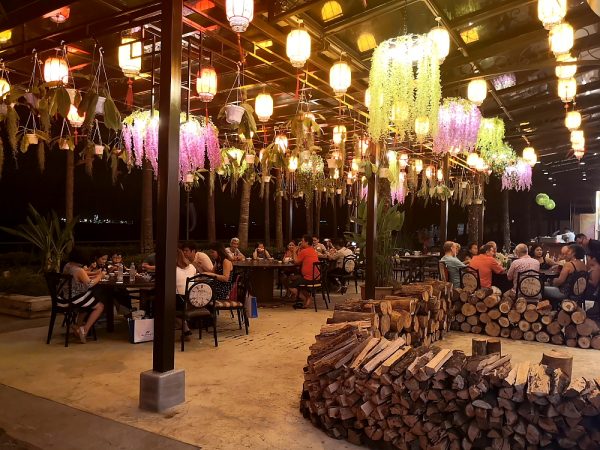 The restaurant boasts its Taiwanese-style kiln roasted chicken and there are two options to choose from – normal chicken (1.5 kg), and the village chicken (1.2 kg). Priced at RM49.90 each, the flavor that they offer include amongst others original, and garlic as well as sugar cane.
On another note, the waiting time for the chicken on our first visit was half an hour, while on the second outing, we had to wait around 50 minutes.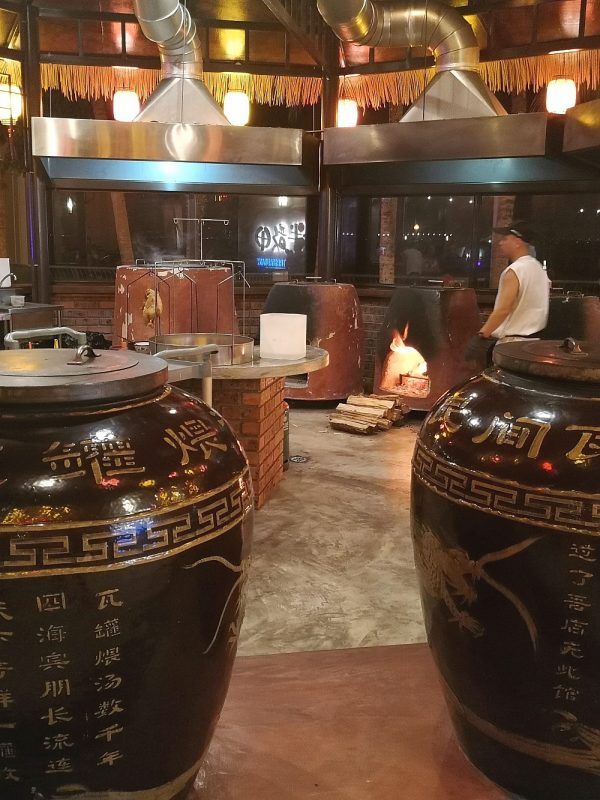 The smaller size village chicken is a better choice. Accompanied by seasoning dipping powder, the chicken arrives at the table hanging up over a plate and left to be carve by the diners themselves or the server (pulling apart using hand gloves). The village chicken offers a firm juicy bite and pleasing marination flavors, and it tasted delicious without dipping in the seasoning powder.
Besides the Taiwanese-style kiln roasted chicken, we had several dishes to go with a bowl of rice. The Salted Veggie Spicy Fish Soup is a creamy-base sourish and salty soup. Brimmed with fragrant Chinese white wine, the appetizing soup is filled with pieces of extremely fresh fish.
To satisfy our meat cravings, we opted for the Braised Pork Belly. Its rich braising sauce infused with flavors of herbs and spices entices one to reach for another piece of meat.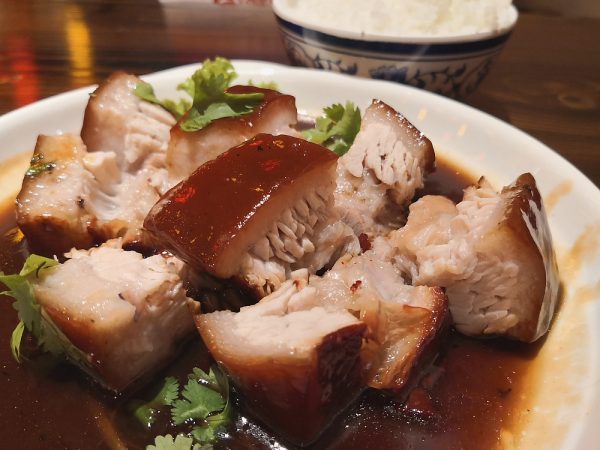 The Taiwan Styles Chives with a variety of meat and century egg is the highlight of the vegetable choices. If you are keen to have another, the Braised Dry Scallop with Chinese Cabbage nicely enlivened by dry scallops and sweetness of wolfberries is a great choice too.
On the other hand, the Salted Shrimp with Green which was said to be stir-fried in X.O. sauce did not impress. The taste was rather bland and we could not discern the umami flavor of the X.O. sauce.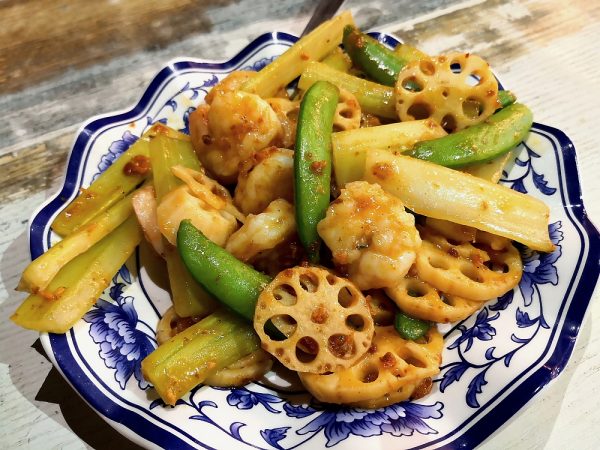 On another visit, we sampled the plate of Braised Pork Trotter Noodles. The noodle dish made its appearance with pork trotter braised with ginger and Chinese black mushrooms. It was a comfort dish spiced with cut chili padi in soy sauce.
The restaurant attracts many diners and it is especially busy on weekends. To find out more what they are offering, perhaps its best to make a visit on a weekday. From Monday to Friday, the restaurant is open for lunch from 11.30am till 3pm, and dinner from 6pm till 11pm. For Saturday & Sunday, business hours are from 11.30 till 11pm.
Half Acre Restaurant 半畝田甕窯雞
3E-G-3 & 3A Straits Quay
Jalan Seri Tg Pinang
Tanjung Tokong
Penang
Tel: 04 – 8931617