Viva Victoria @Victoria Street, George Town, Penang
At Viva Victoria, you will find there is plenty to enjoy about the flavors, environment and ambience. This restaurant and bar located on Victoria Street in George Town, Penang sets itself apart from the rest with its variety of cuisines available – namely Western, Asian and Vegan.
The restaurant, which is operated by Tina and Parma is quirky and workable, with high bar stools, rows of dining table, knick-knacks, and the walls adorned with various artist's work. Furthermore, there is a spacious lounge on the upper floor for those who are planning an event.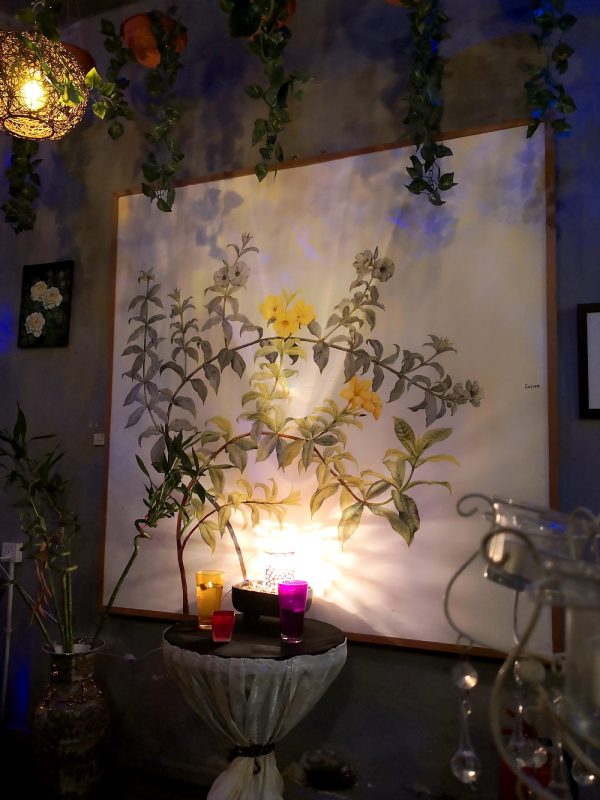 The menu offers a good range of food. With the upcoming Christmas festivities less than two months away, the outlet is presenting several options from the menu of Western fare to get you in the celebratory Christmas mood.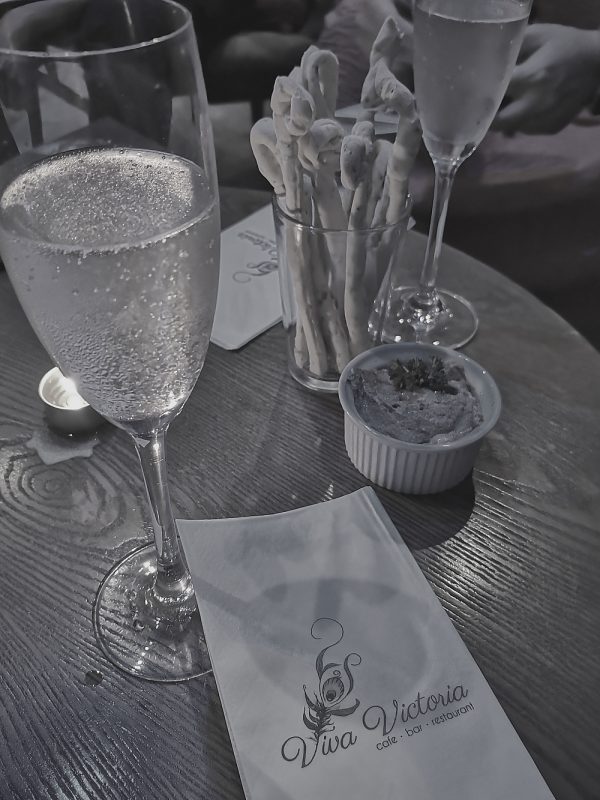 To start off, we had the hot-off-the-oven gougère, and chicken liver mousse with crunchy breadsticks. The chicken liver mousse was okay but the gougère made with comte cheese was the crowd-pleaser. Paired with a lovely sparkling sake with yuzu citrus flavor, the gougère was absolutely delightful.
Next was the sharing platter (for 6pax) and there are three choices to tuck into, starting with the Family Platter RM238, to the Mix Platter RM430 and The Ultimate Tomahawk Platter RM890. Do take note that these platters require advance orders of at least 24 hours.
The Ultimate Tomahawk Platter seems a must. It came with everything in great proportions – 1.8kg tomahawk steak, rack of lamb, chicken souvlaki, and seabass in lemon basil butter, besides grilled king prawns, and creamy garlic scallops.
The steak done just right with its natural juices was heartily enjoyed with the accompanying hummus, tzatziki, potatoes, corn, housemade pita, truffle mushroom cappuccino, sauces, and mix salad.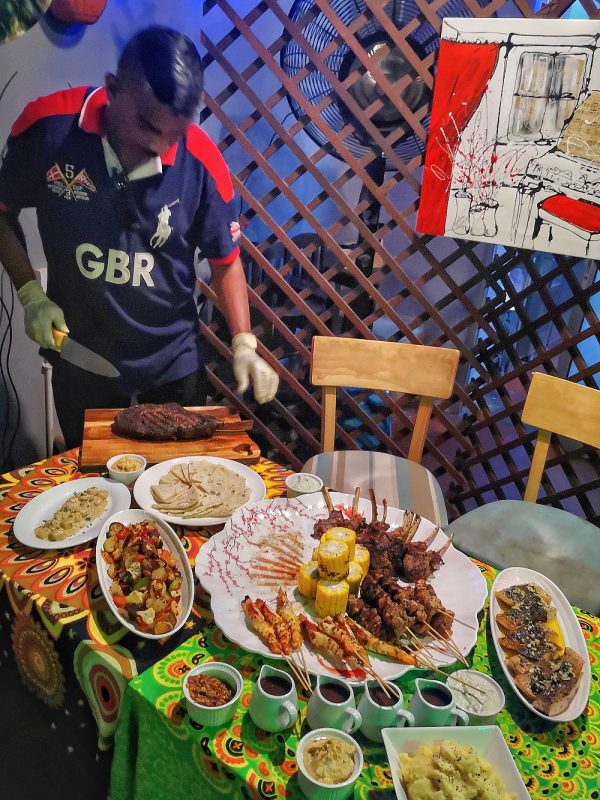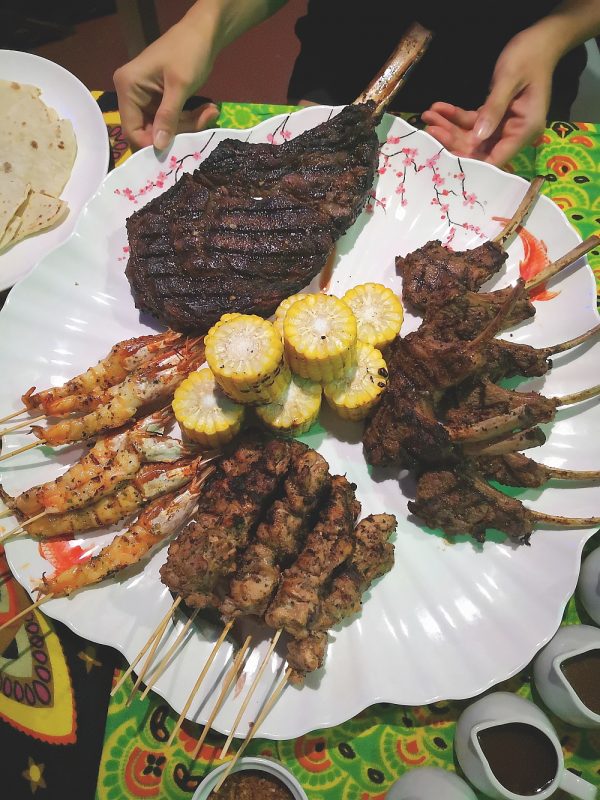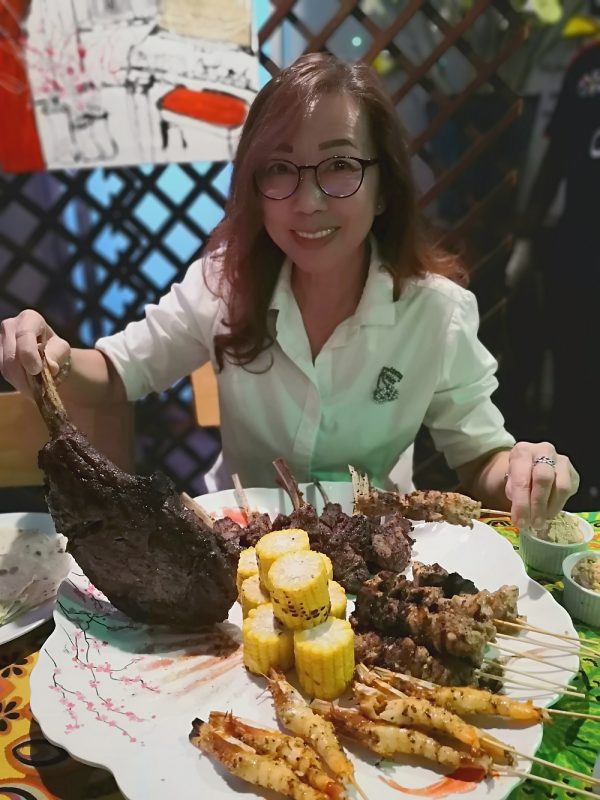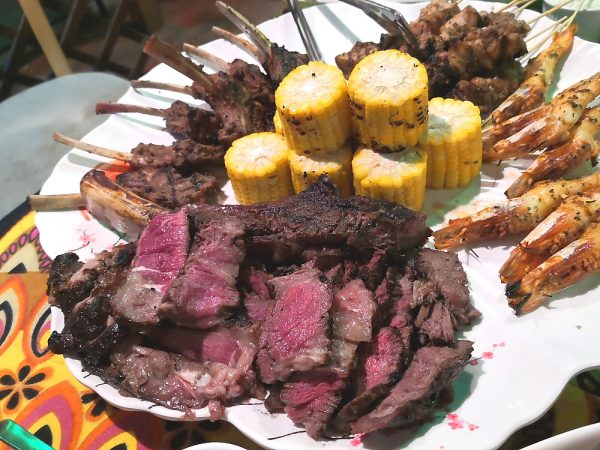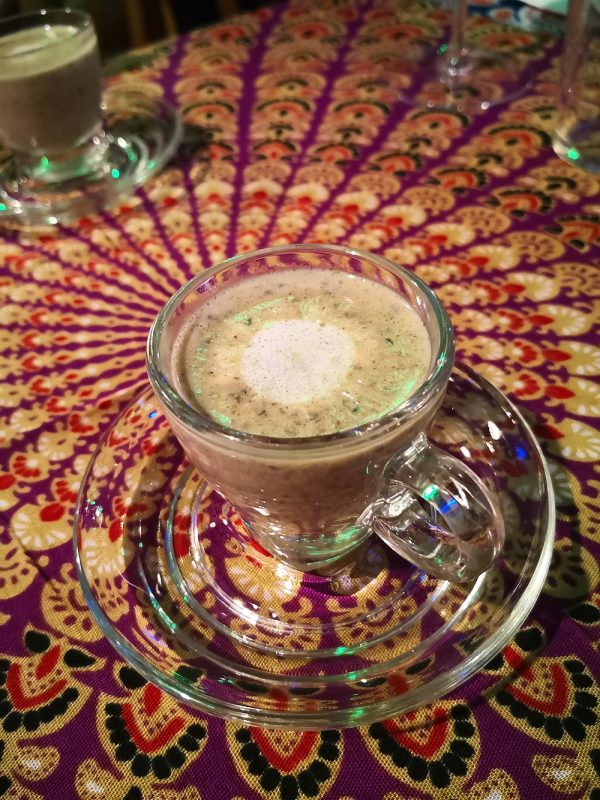 Other dishes from the ala carte menu are the Duck Confit as well as the Grilled Seabass with green pea puree and roasted red pepper sauce. The creamy red and green sauces have the added bonus of making the grilled seabass dish beautifully Christmas festive.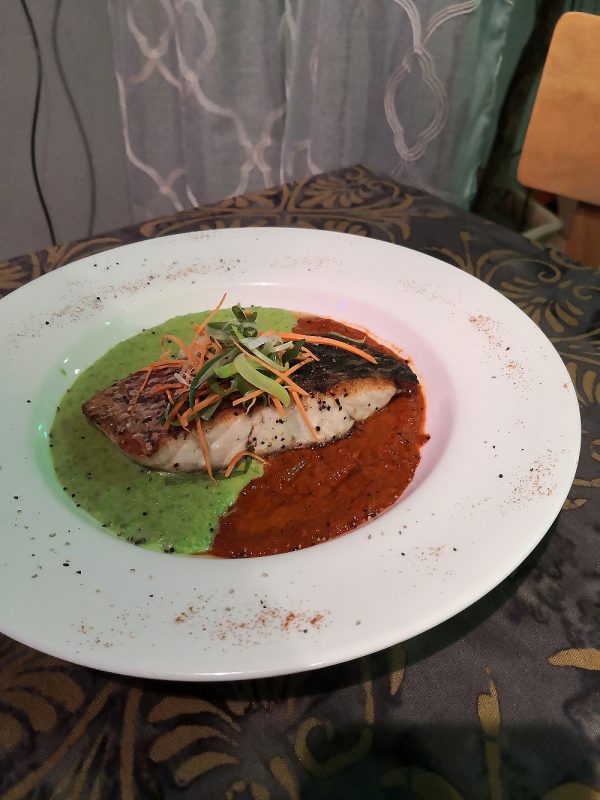 The dish of Duck Confit was served with orange sauce, housemade mashed potato, and roasted vegetables. The duck was a real treat, crispy skin and warm tender meat inside, with the orange sauce adding tangy sweetness.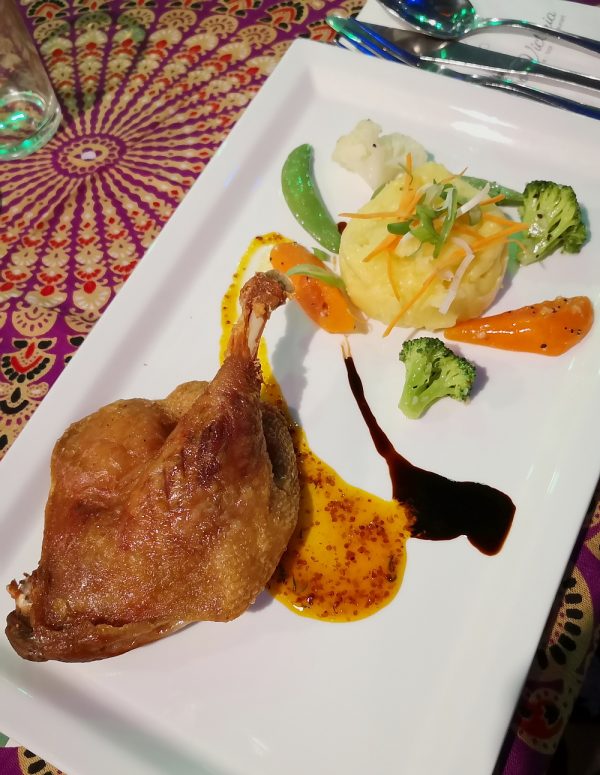 Desserts are unusual at Viva Victoria. The warm double-baked white chocolate cheesecake was served with a simple passionfruit creme Anglaise. Creamy, tangy, and gently sweet, the dessert puts a smile right across my face.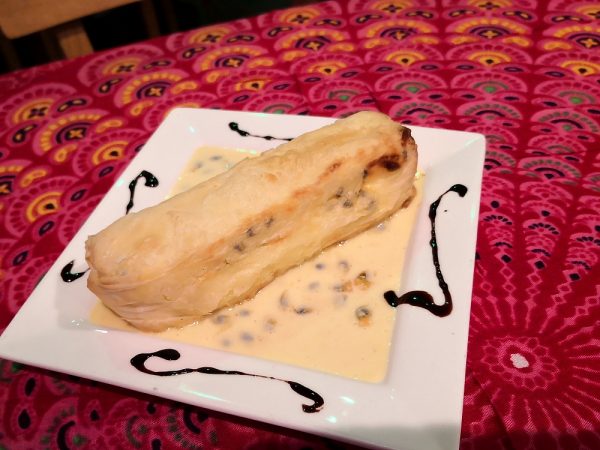 Tina also recommends complementing the meal with wine. Besides a selection of wines, there is a range of mocktails, cocktails, single malt, whiskey, Japanese sakes, brandy, fresh juices, coffee, and tea to make the feasting all the more delectable.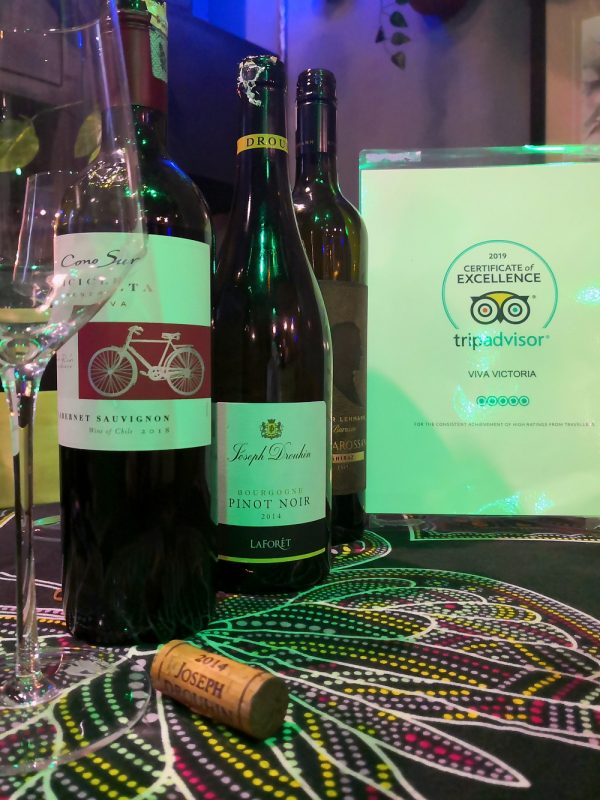 Viva Victoria offers lunch, afternoon tea, dinner, and supper with its daily opening hours from 12pm till 12am. Inquiries and reservations can be made at 04 – 2610000.
Viva VIctoria
169 Lebuh Victoria
10300 George Town
Penang