Thai Crab Porridge at Lebuh Keng Kwee, George Town, Penang
The newly opened Thai Crab Porridge 泰式蟹皇粥 at Lebuh Keng Kwee in George Town, Penang has something for everyone with its seafood menu specializing in reasonably priced Thai offerings.
This eatery is run by the Heah family. Look and feel of the eatery is homely, as its surrounding environment shows a baby spring cot, praying altar, and a corner table laid with household items.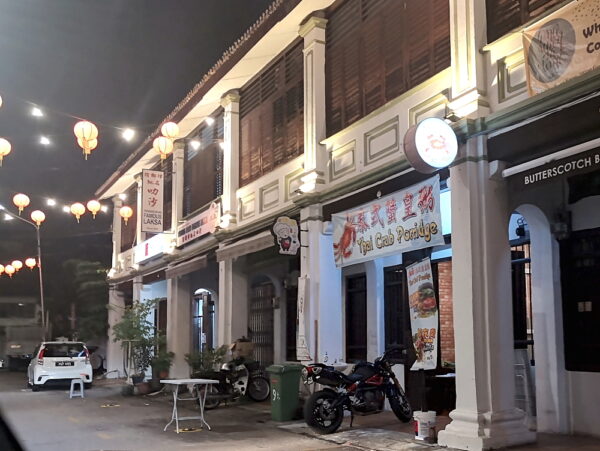 Several of us dropped by on a lazy afternoon recently and were gob-smacked at the food on offer. The two-page menu appears straightforward enough with fresh seafood offerings – everything from crabs to fish, prawns, squid, cockles, and oysters.

If the craving is for crab, you can opt to have it cooked with porridge, barbequed, or stir-fried. The Crab Porridge, a well-loved favorite, is a bowl of creamy soft porridge cooked with crab and fresh ginger, providing a gingery finish. If we could ask for a little less ginger, it would be lovely as the porridge will show a heightened sweetness of the crab.
We had two huge BBQ Crabs, extremely fresh and meaty. According to the owner, it's not every day you find such good crabs. Priced at RM140, it definitely satisfies our crab cravings with its natural sweetness and plenty of red roes and creamy yellow roes.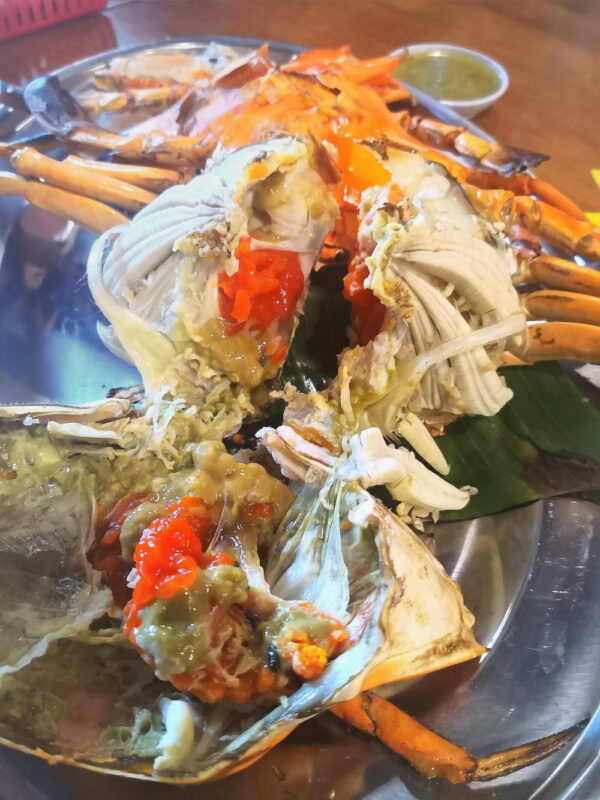 Besides crab, the eatery has fish dishes too and specialties include fish porridge, and deep-fried smelt fish (sua jui hu). The crunchy smelt fish is delicious with the accompanying vibrant green chili sauce.
A range of noodles is available to complement the seafood meal – Pad Thai and Tom Yam Noodles. It is best to opt for the plate of Pad Thai with noodles lightly charred with pork lard, seafood, and holds a slightly sweet-tart, spiced flavor. This is a dish you would be inclined to have just one more serving to satisfy the palate. In fact, it got us to order another two more servings!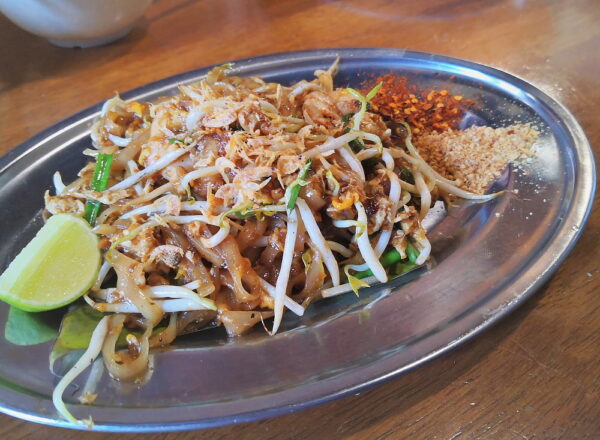 Our first visit to Thai Crab Porridge was truly enjoyable and we will certainly make a second visit. The eatery is several doors away from the famous Penang Road chendul shop.
Thai Crab Porridge 泰式蟹皇粥
9 Lebuh Keng Kwee
10100 Georgetown
Penang
Business Hour: 12noon till 10 pm
Closed on Wednesdays
Tel: 016 – 4990066