Crumbz @City Junction Mall, Tanjung Tokong, Penang
Starting from George Town Penang eight years ago, the folks at Mugshot Cafe have finally ventured out on its second new space named Crumbz. Located inside City Junction, a new shopping mall in the township of Tanjung Tokong, Crumbz is giving communities a great space to check in for coffee, breakfast, brunch, and light lunch.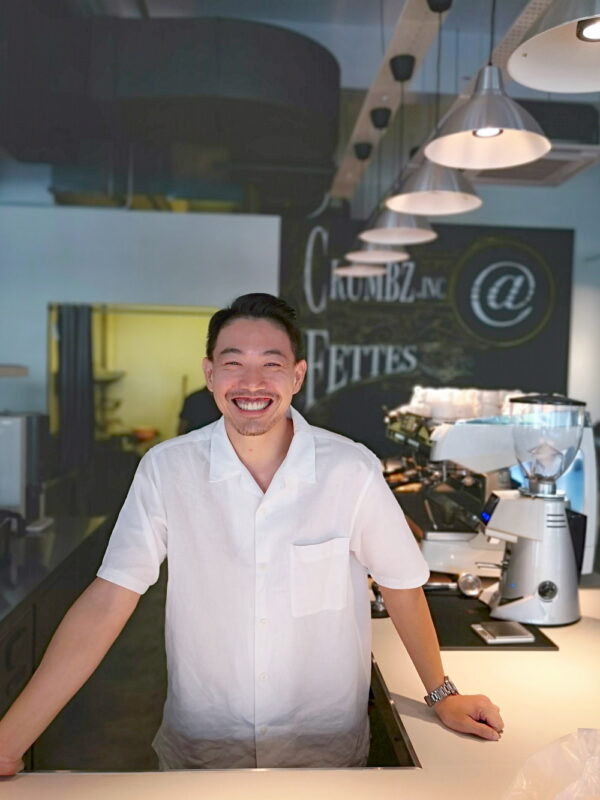 You will be seeing a bunch of young faces managing this huge-sized bright cafe with modern contemporary outlook. Currently, its menu offers freshly baked pastries, cakes, sandwiches, a range of tasty beverages, and also remaining firmly with Mugshot's items and Rainforest Bakery's breads.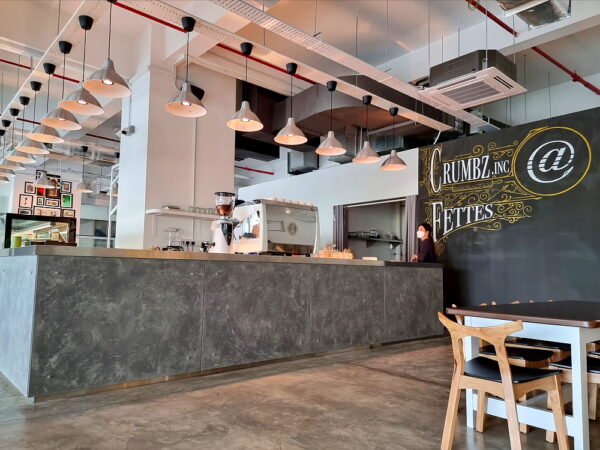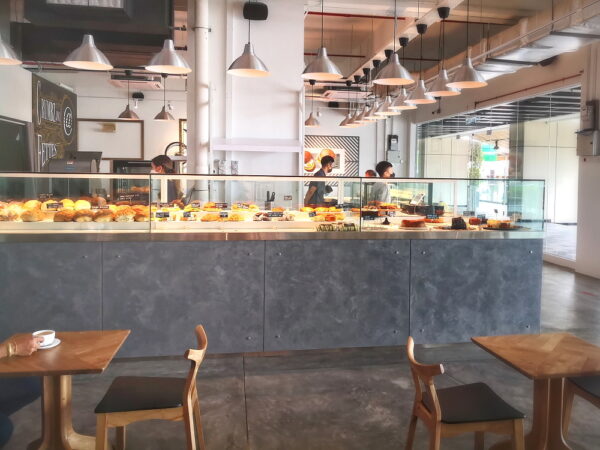 There is the buttery flaky croissant, and one can savour it on its own as a simple snack or as a full meal with filling choices such as ham cheese, tuna, and egg salad. If you are looking for something sweet, try the peach croissant or the chocolate croissant.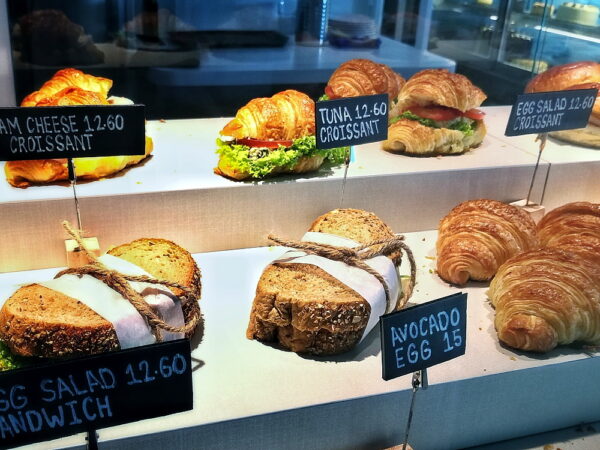 Other savories are the egg salad sandwich, avocado egg sandwich, and the ham egg cheese brioche. As for bagels, there are filling options such as cream cheese & smoked salmon, bacon & egg, and turkey ham & blueberry sauce. ⁠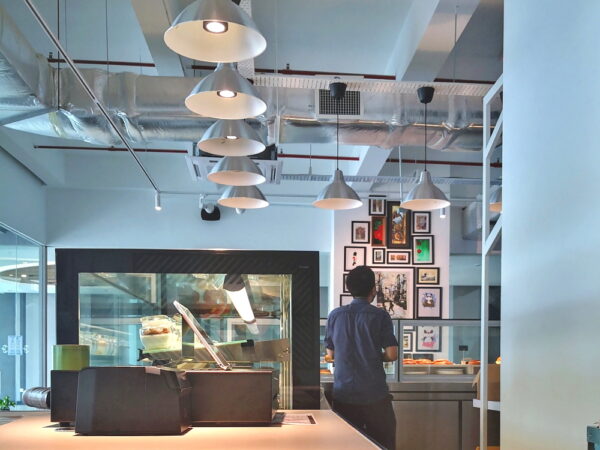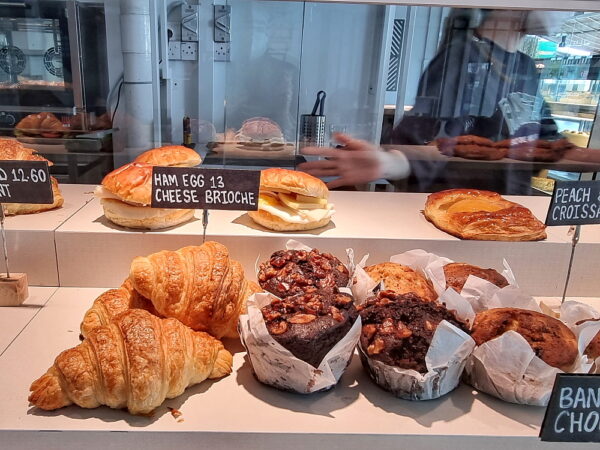 At Crumbz, visitors will certainly be in for a dessert experience with its variety of creative cakes – orange almond, pistachio lemon curd, lemon drizzle chocolate chips, chocolate bundt, pistachio lemon curd, fudgy brownie, banana upside down cake, spiced apple sultana, cheesecake, milk pound cake and more.
Apart from these, they also serve the onde-onde cake – coated with coconut shavings and with creamy concoction infused with gula Melaka. This cake is a delicious way of eating the local onde-onde malay kuih.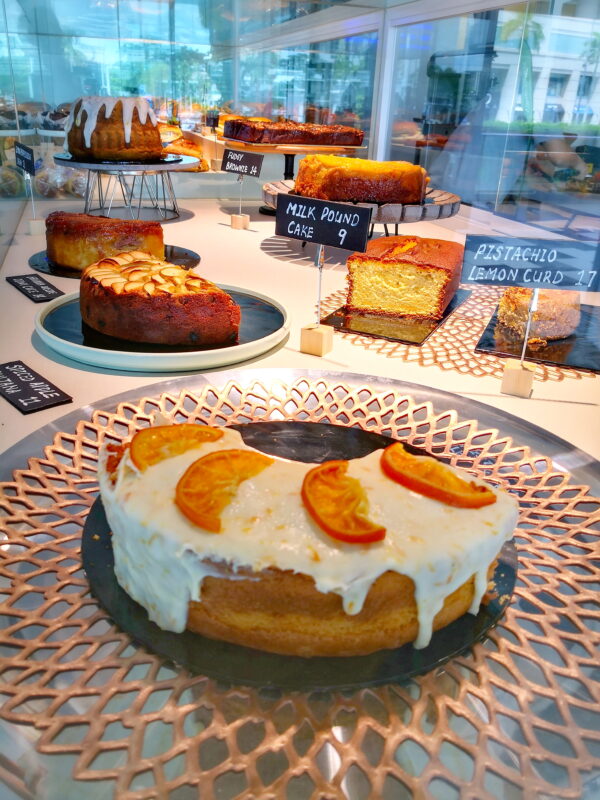 A must-try is the Belgium Marquise, a delectably flavorsome chocolate dessert prepared with the richness of fine chocolate, fruits, and nuts.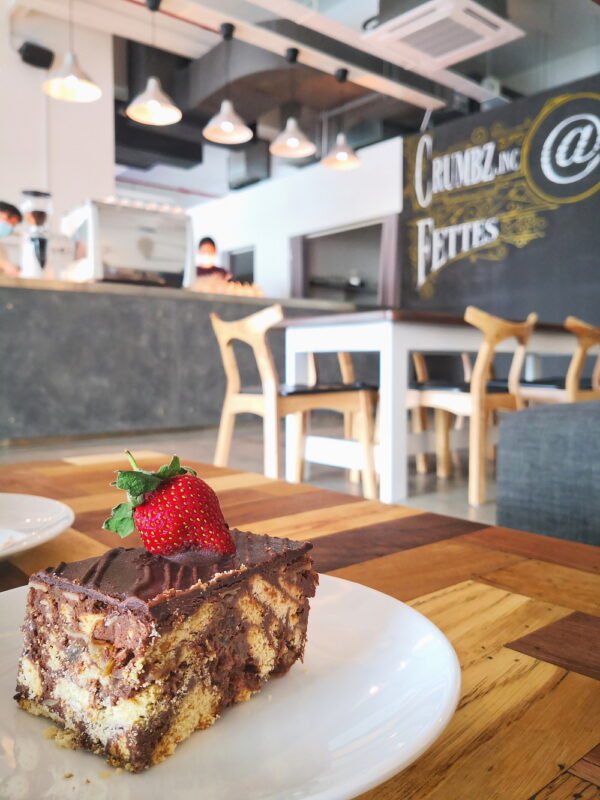 The best way to enjoy the cake is to pair it with a cup of freshly brewed black coffee. Customers can choose to add on an extra shot for just RM3 or milk of preference (almond/oat milk) at an additional cost of RM2. Beyond their coffee, the cafe also offers tea, hot chocolate, smoothies, fresh juices, and yogurts loaded up with mouth-watering toppings (jackfruit is my personal favorite).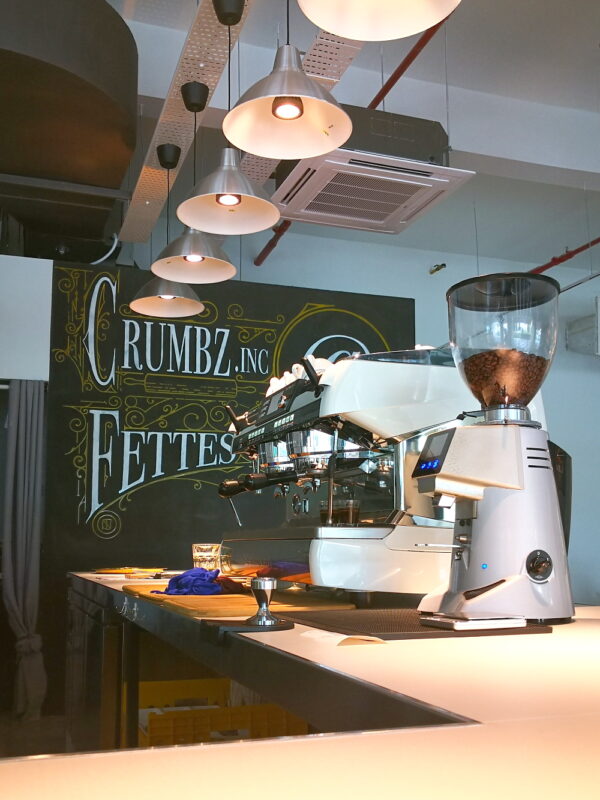 Now with Crumbz's new location (steps from the upscale Village Grocer), it's never been easier to infuse your day with the flavors at downtown Mugshot and Rainforest. The cafe is open daily from early 7am till 8pm.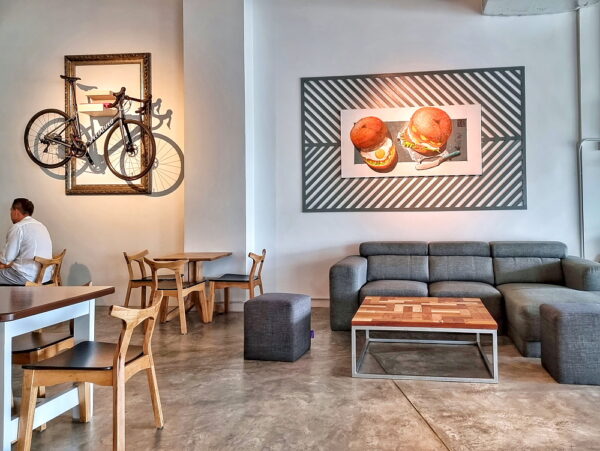 Crumbz
2-1-5 (Lot A & B) City Junction
Persiaran Lengkuas 2
10470 Tanjung Tokong
Penang