Holiday Stay with Musical Extravaganza at The Haven All Suite Resort, Ipoh
It was a few days of holiday stay in Ipoh and this time it was at The Haven All Suite Resort, an award-winning all-suite resort. Two hours drive from Penang, we arrived at this resort which is surrounded by nature with the beauty of limestone, forest and lake.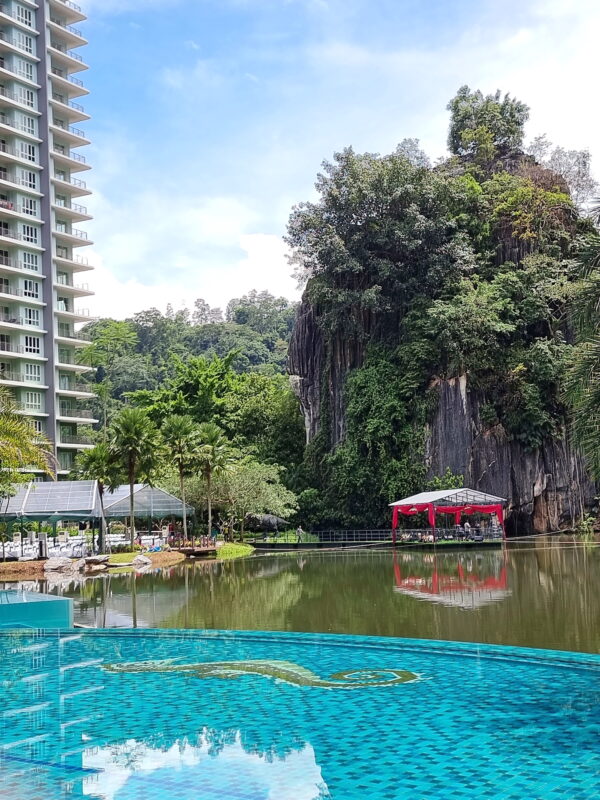 We arrived early and we went strolling through the resort and checking out the many facilities. One can energize in the fitness center, jogging track, and squash court, besides rejuvenating at the spa, and lounging on the side of the swimming pool.
The resort consists of modern contemporarily-styled suites. Our spacious Lakeview Suite on the 21st floor comes with a furnished living and dining room, three bedrooms and a kitchenette. From the balcony, we got an un-obstructed awesome view of the serene lake.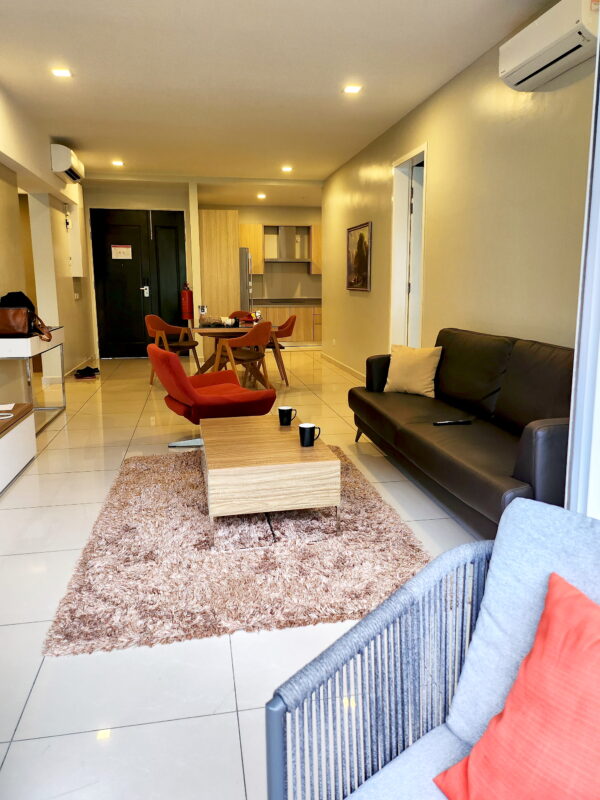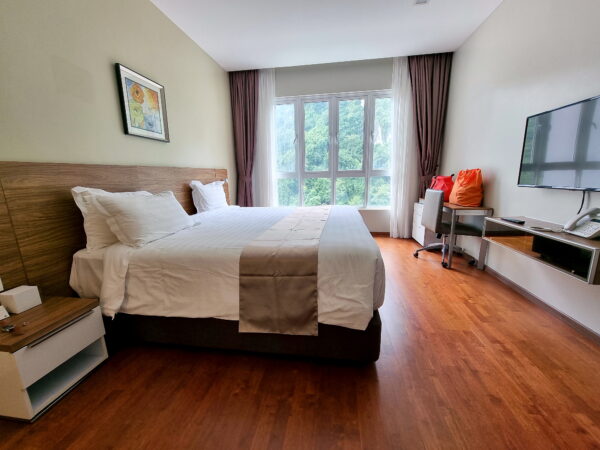 The suite comes with complimentary breakfast at their Cuisines Restaurant and the menu offers a range of Western and Middle Eastern food as well as local delights. Dishes are all about food created with a combination of imported and locally sourced ingredients, without the use of MSG.
During breakfast, we grabbed ourselves freshly baked bread, pastries, fresh juices, coffee, and some hot dishes. For lunch and dinner, the restaurant serves a la carte choices and buffet. We sampled three best sellers from the a la carte menu – Fish & Chips (tempura-battered fresh garoupa fish fillet), Haven Chicken Rice, and Singapore Laksa.
Haven Chicken Rice offers the premium regal wu soo chicken, steamed and served with bean sprout along with rice, and double boiled chicken soup. On the other hand, the Singapore Laksa with rice noodles served in sweet, spicy and creamy coconut milk-based fish broth is one of our favorites. It came garnished with fresh prawns, shredded chicken, tofu puffs and hardboiled egg.
As for drinks, we highly recommend the Haven's All Natural Drink. It is prepared with ingredients rich in antioxidants and anti-inflammatory properties, like turmeric, cinnamon, lemongrass, ginger, lime, chrysanthemum, and rounded up with honey.
Condiments for porridge and nasi lemak
A meal at Cuisines Restaurant with a combination of cool breeze and views
It was a bonus to be able to attend The Haven Musical Extravaganza which was happening during our night stay in the resort. In collaboration with the Selangor Symphony Orchestra and supported by the Ministry of Tourism, Arts & Culture, it is a lovely musical performance with a stage on the lake and virgin forest as the backdrop.
Conducted under the baton of Eugene Pook, we saw performances by the Selangor Symphony Orchestra, and celebrity artists mezzo-soprano Jiayao Sun, international violinist Dr. Hyungi Kim and Malaysia's very own Asyraf Farhan Adi Zairi.
We sat through the first half of the concert in the garden and enjoyed the second part from the comfort of the balcony in our suite.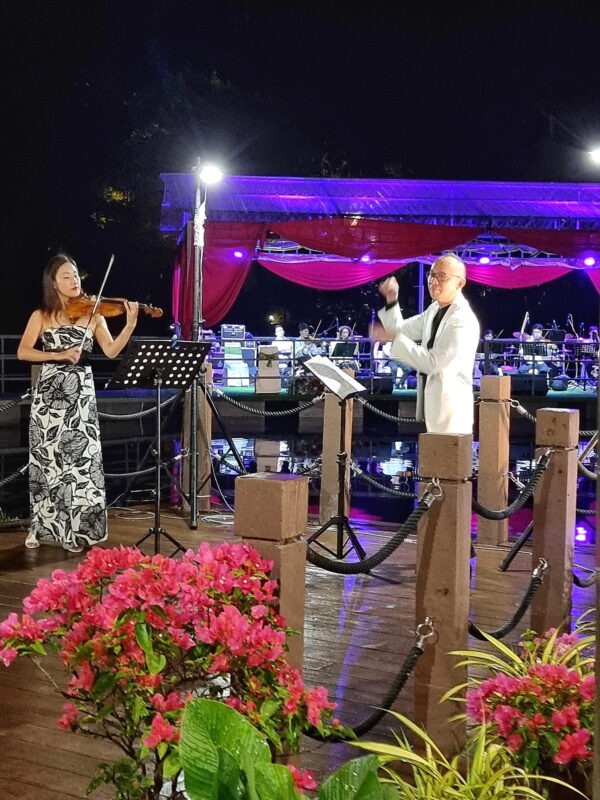 Dr. Hyungi Kim (renowned international violinist)
Ms. Jiayao Sun (renowned mezzo-soprano)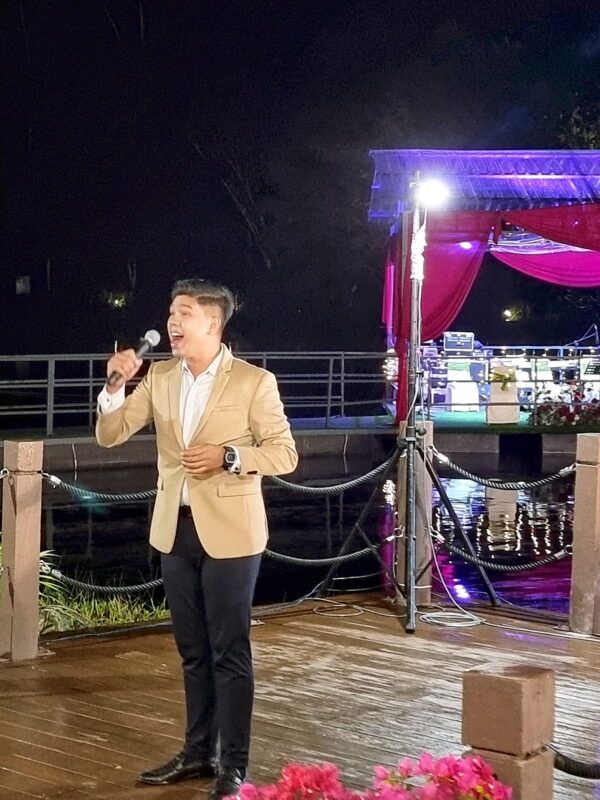 Encik Asyraf Farhan Adi Zairi (popular Malaysian singer)
The Haven All Suite Resort is definitely one nature getaway you need to add to your Cuti-Cuti Malaysia holiday plans. Suitable for families with children or just a quiet escape for two, booking and inquiries can be made at https://www.thehavenresorts.com/ and 05-5400000.
The Haven All Suite Resort
Jalan Haven
31150 Ipoh
Perak