IKEA Malaysia Launches Plant Ball at IKEA Swedish Restaurant, Batu Kawan, Penang
IKEA Malaysia introduces its plant ball and we were the first to sample the ultimate plant ball dishes at IKEA Swedish Restaurant in Batu Kawan, Penang.
In keeping with the company's commitment to being people and planet-positive, IKEA Malaysia launches its all-new plant ball – a tantalizing alternative to the meatball-like appearance. This new invention is available at all IKEA stores nationwide starting from 8th May 2023.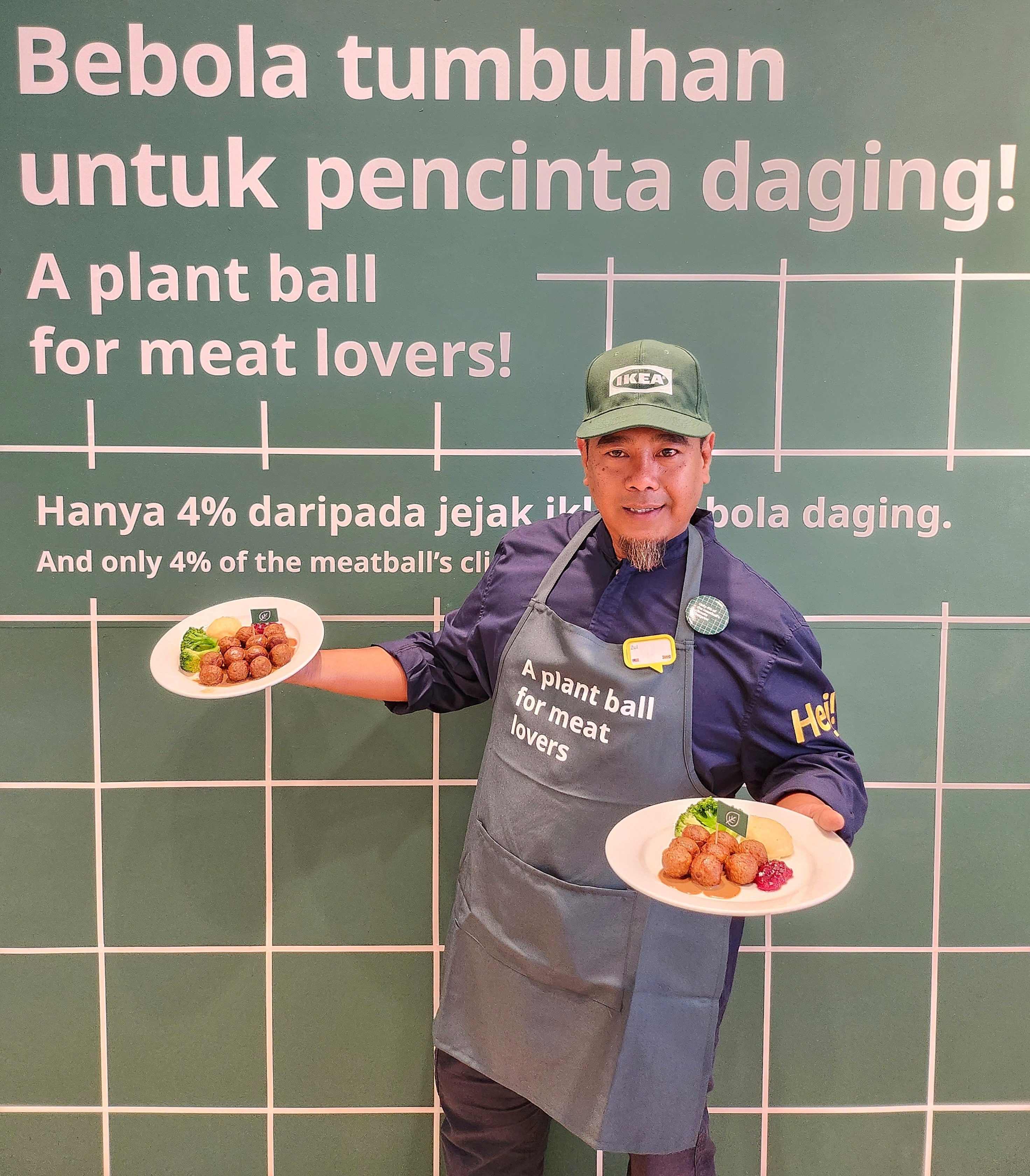 Malcolm Pruys, Country Retail Director, IKEA Malaysia said, "At IKEA, we want to create a positive impact on people and the planet. To continue creating a better everyday life for the many people, we want to inspire and encourage more Malaysians to take small steps towards leading a sustainable lifestyle, starting from our eating habits. We know that living more sustainably is important for many people. With the new plant ball, we are proud to offer meat lovers a delicious, affordable, and more sustainable alternative – without compromising on the IKEA meatball experience that is loved by many."
The move is also in line with the company's commitment to reduce the climate footprint of the IKEA food business. "By 2025, we aim to make 50% of our restaurants' main meals plant-based. In FY2022, we sold more than 27 million meatballs in Malaysia. Adding the plant ball to our line-up of offerings and converting some of meatball sales to plant balls will bring us a step closer to reaching our sustainability goals," Malcolm added.
The new plant ball has been created to be more sustainable with a lower impact on the environment. Made with yellow pea protein, oats, potatoes, onion, and apple, the plant ball consists of only 4% of the meatballs' climate footprint, contributing to the IKEA ambition to become climate positive by 2030.
Customers can now enjoy the plant ball with mashed potatoes, broccoli, and lingonberry jam. Available in various portions, the dishes are priced from RM5.90 onwards.
Five new plant-ball dishes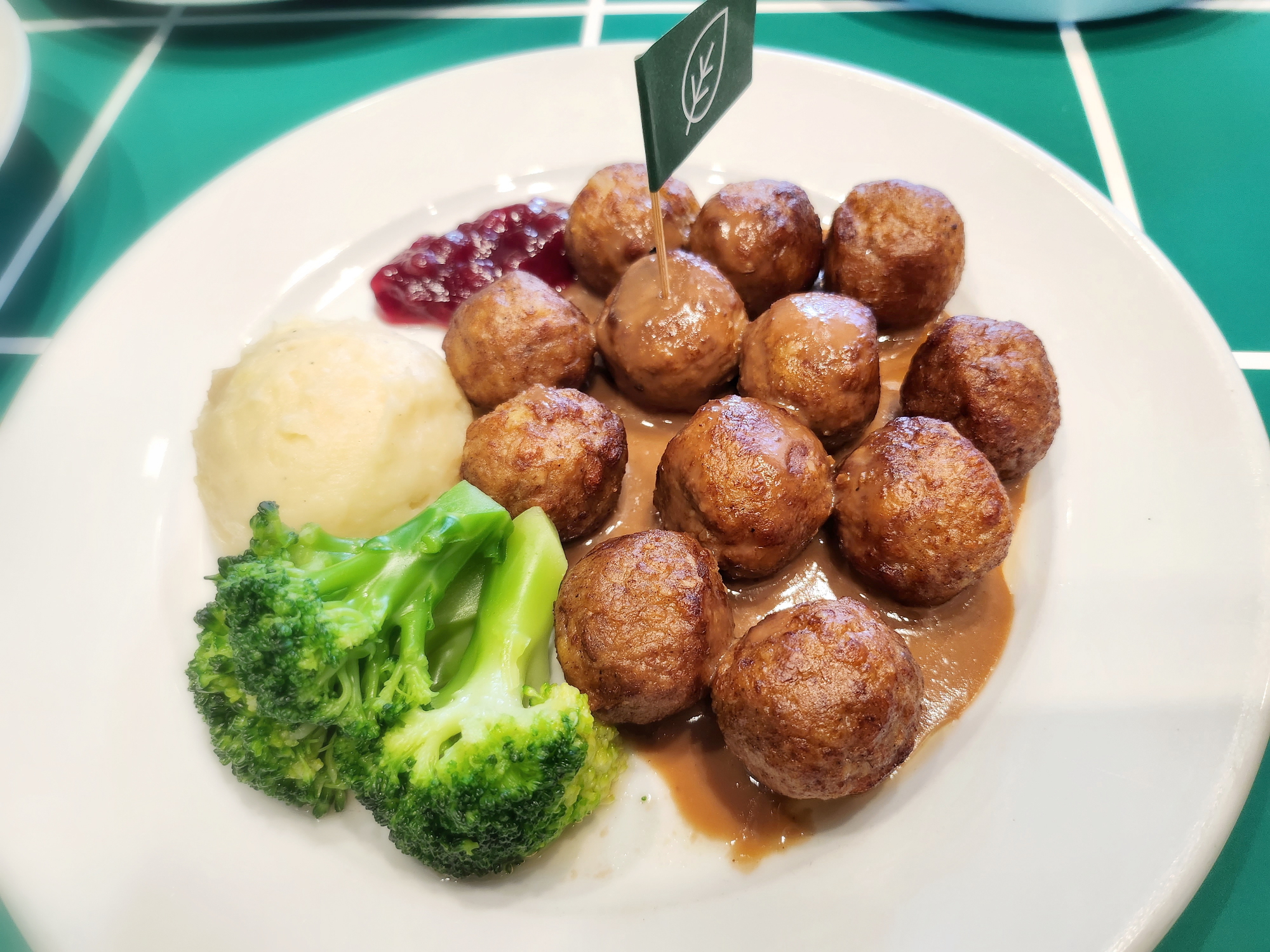 12pcs Plant Ball with Mashed Potato & Broccoli RM12.90
8pcs Plant Ball with Mashed Potato & Broccoli RM9.90
Kids Plant Ball RM5.90
For something a little more different, try the Plant Ball Wrap – with a soft tortilla jam-packed with mouth-watering plant balls and crisp veggies.
Plant Ball Wrap RM6.50
For pasta lovers, there is the 5pcs Plant Ball Pasta, an exquisite combination of perfectly cooked pasta with tomato sauce, and savory plant balls. It is certainly one for sharing.
5pcs Plant Ball Pasta RM7.90
Aside from the plant balls, diners will be glad to know that IKEA Malaysia is also offering a variety of sustainable plant-based food options at the Swedish Restaurant. Choose from choices like Plant-Based Curry Puff (RM1.50), Plant-Based Creamy Puff (RM3.50), Plant-Based Cutlet with Tomato Sauce Pasta (RM8.90), Plant-Based Chargrilled Chicken Pesto Spaghetti (RM12.90), Mixed Salad with Plant-Based Pieces and Italian Dressing (RM9.90) or Kids Plant-Based Nugget (RM5.90).
For the sweet-toothed, make sure to check out the gelato ice cream which comes in chocolate, lingonberry, strawberry, and coconut flavors. The 3oz size goes for RM7.50 each and if you prefer the larger tub of 437ml, it is priced at RM34.50 each.
Plant-Based Chargrilled Chicken Pesto Spaghetti RM12.90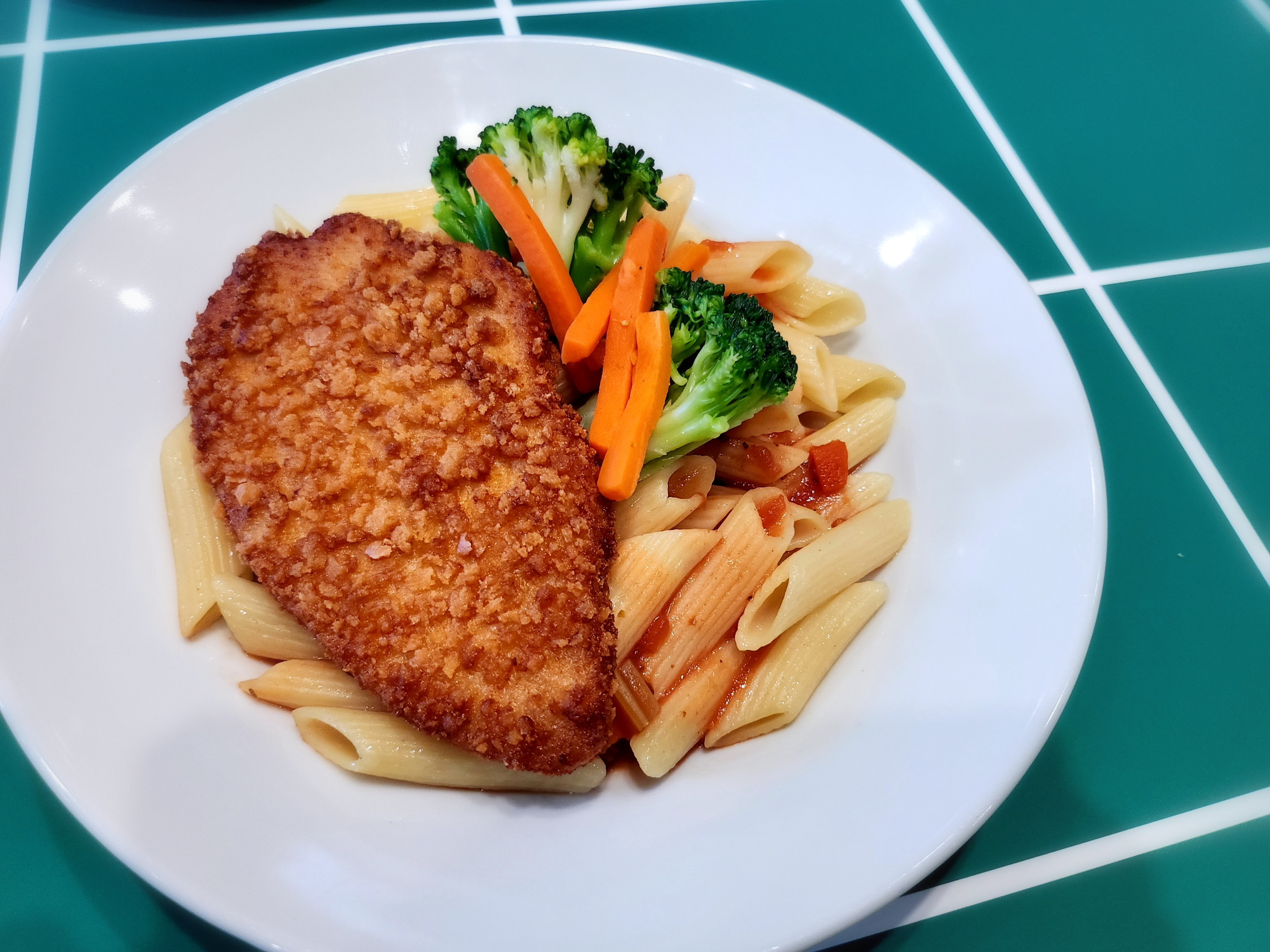 Plant-Based Cutlet with Tomato Sauce Pasta RM8.90
Mixed Salad with Plant-Based Pieces and Italian Dressing RM9.90
Variety of plant-based dishes
Gelato Ice Cream
For more IKEA food offerings, visit www.ikea.com/my/en/stores/restaurant/.
IKEA Batu Kawan
752 Persiaran Cassia Selatan
8 Lebuhraya Bandar Cassia
14110 Simpang Ampat
Penang