Penang Food – Restaurant May Foong
Restaurant May Foong is an old establishment in Bagan Dalam, Butterworth, Penang which is famous for its Ipoh Hor Fun, Steam Chicken (pak cham kai) and Prawn Dumpling (wanton). It is located nearby another famous dim sum eatery, Sweet Paradise Restaurant.
The Hor Fun has the smoothness and silkiness in it, exactly like the ones we had in Thean Chun coffeeshop in old town, Ipoh. There are two version, the dry ones and the soup ones. The dry ones are served with some light sauce instead of the usual black thick sauce. The soup is very clear and tasted the same as those in Ipoh but only lack the redness appearance.
Prawn Wanton (shrimp dumpling) is very fresh with thin and smooth wanton skin.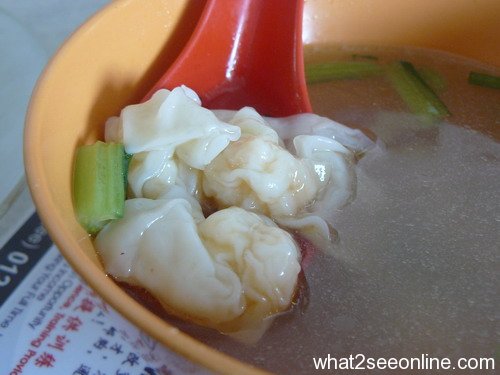 Chicken in oyster sauce… the meat is tender yet fully cooked. The chicken tasted much better than those that I have eaten so far and goes well with its watery chili sauce which has less garlic.
This lunch for two person cost RM15 inclusive of two glasses of herbal tea. For those who like to try out this delicious Ipoh Hor Fun, do check out their Map location …
4274 Jalan Kampong Benggali
Butterworth
Penang