Penang Hawker Food – Gottlieb Road
We came across some good and tasty hawker food in Taman Emas coffee shop located directly opposite the Penang Chinese Girl's High School. This corner lot coffee shop on the busy Gottlieb Road is well known for its Assam Laksa.  Besides that we also got to try out the food from the other stalls.
This plate of Char Koay Teow (RM3) comes with slices of Chinese Sausages and  a few prawns. Fried till just right, not too oily, it tasted prefect with few drops of soy sauce.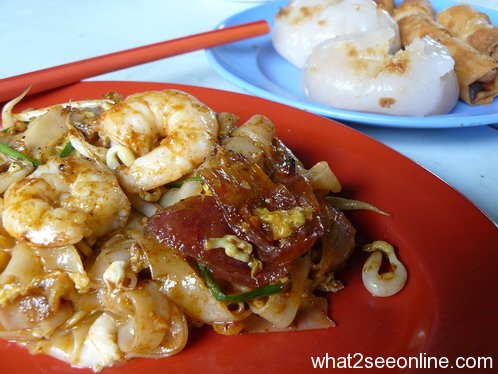 This is the assam laksa (RM2.50) which most people will go for. It has the right balance of sour, sweet and spicy flavor and  was very appetizing. Most customers will have some fried spring rolls (RM0.60 each) to dip in this flavorful laksa soup.
Not to be miss out is the dumpling, Chai Koay that cost RM0.60 each. We had some with fillings of mangkuang and koo chai. Both comes with pieces of dried prawns which enhances the flavour. Best eaten with the chili sauce which is provided on every table.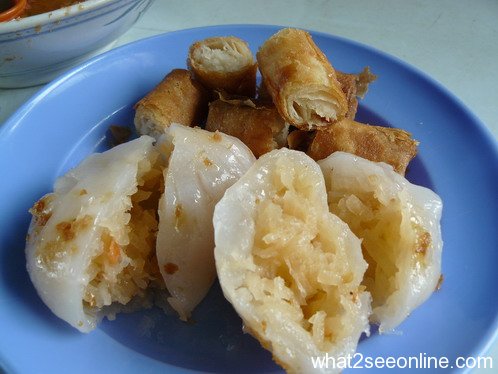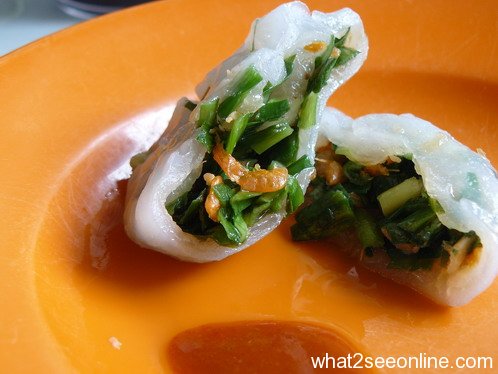 After the meal, we had some Kuih Talam. The Laksa Stall sells this kuih with the usual green pandan flavor and the unusual brown sugar version.  The slightly salty top layer goes well with the sweet bottom layer. All the kuih talam are wrap up and sold  in packets. This plate of kuih talam is from one packet.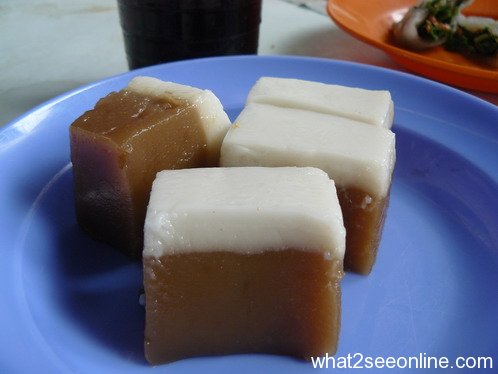 Opening Hours – Coffee shop :   Morning till evening
Opening Hours – Laksa Stall   :   2pm till 5pm
Closing day       :   Monday
The corner lot coffee shop is directly opposite Penang Chinese Girl's High School. Very pack on weekends and public holidays. Click here for Map Location.