Penang Hawker Food – Braised Beef Noodle and Hainanese Satay
Other than the wanton mee, authentic Hainanese Satay is available from the peddler with his stall parked right in front of the coffee shop. Hainanese Satay should come with an additional creamy sauce made of potato, chili and sour plum besides the common peanut sauce. This type of satay was once very popular in Penang. Sad to say, there are only a handful of them left in the island.
Hainanese Pork Satay with two types of sauce

The skewers of meat marinated in various spices are grilled on top of a charcoal fire while constantly brushed with oil to enhance the flavor.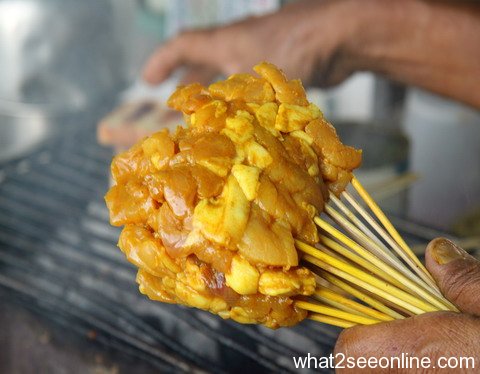 A piece of fat is skewed between the pieces of lean meat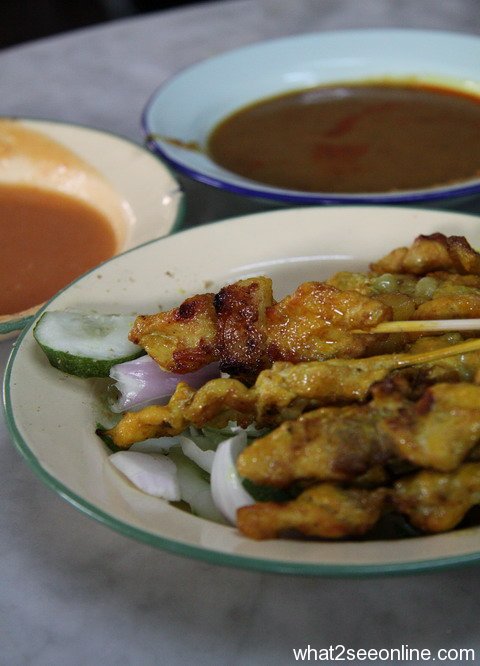 Grilled Hainanese Satay with servings of cucumber and onions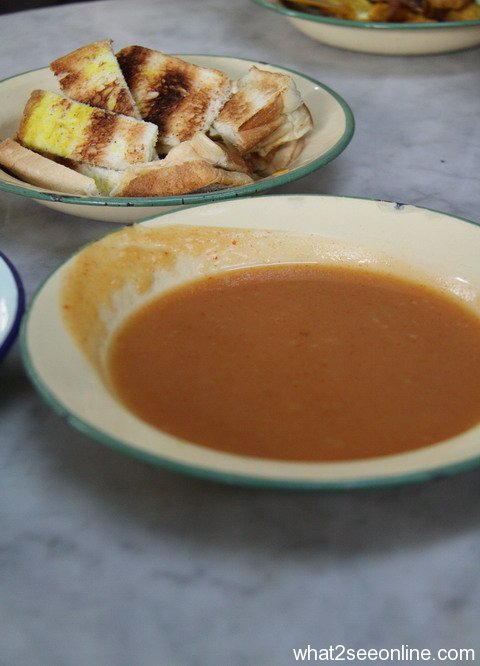 Optional toast bread to go with special potato sauce