MIGF – Malaysia International Gourmet Festival 2009 at Pacifica, Mandarin Oriental Kuala Lumpur with Chef Bastian Mantey
Pacifica is a fine dining restaurant in the posh Mandarin Oriental Hotel Kuala Lumpur, located within the vicinity of the premier Kuala Lumpur City Centre. This restaurant is one of the participating hotels in the currently on-going extravagant MIGF – Malaysian International Gourmet Festival 2009 which runs until the end of October.
Although I have stayed in Mandarin Oriental several times, however this was my maiden visit to the spectacular Pacifica.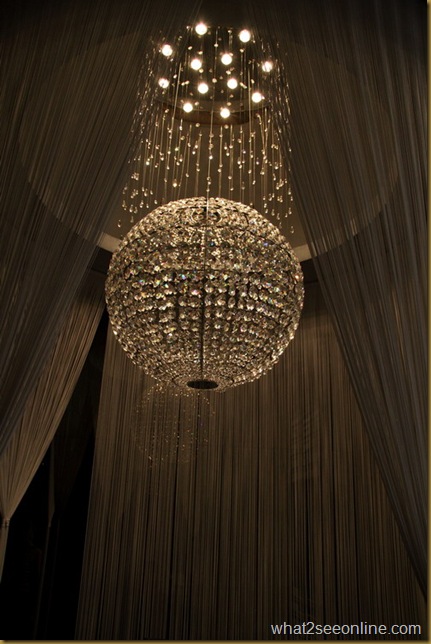 Elegant and luxurious, Pacifica
We took the beautiful glass lift which leads directly to the Pacifica Restaurant. The dining area has a sleek and relaxing ambiance with warm-colored decorations created by the soft amber lighting scheme. Each table is encompassed within a circular veil of peach strings. This is meant to provided privacy for the guest but can be tied up when there is a need for greater space.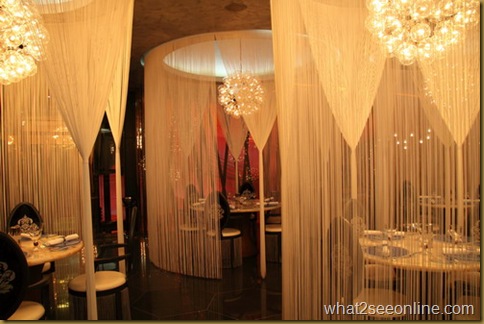 The ambiance is totally stunning
Colorful, comfortable chairs enhances the vibrant decor. We had our seats around the charming marble top open kitchen where we could watch and interact with Chef de Cuisine, Chef Bastian Mantey as he filled us with the ingredients of each dish.
Comfortable high-back chairs with beautiful design
Refreshing drinks to start off the meal
The tall and almighty looking Chef de Cuisine, Chef Bastian Mantey