Penang Indian Spring Roll and Popiah
BY CK Lam

Popiah are relatively popular in Penang with each hawker using their own distinctive choices of ingredients. The popiah sold by the Chinese comes laid with the basic sweet and chili sauce, fresh lettuce, stewed yambean, blanched bean sprouts and minced tofu (bean curd). Most of the fresh popiah are served with steaming gravy.
The popiah sold by Indians are also relatively different. Just like those prepared by the Chinese, they have the fresh popiah and those deep-fried spring roll. My personal favorite is from an Indian hawker whose motorcycle is his makeshift 'stall' parked inside One Corner Cafe and the mamak popiah seller beside the Penang General Hospital. Both stalls have its own distinctive taste.
The Indian hawker based in One Corner Cafe in Jalan Bawasah (behind Penang Plaza) is selling the deep fried spring rolls in the afternoon. Fried till golden brown, the crispy rolls are eaten dipped in a light sourish laksa soup! I personally liked to have them with some fresh onions and mint leaves.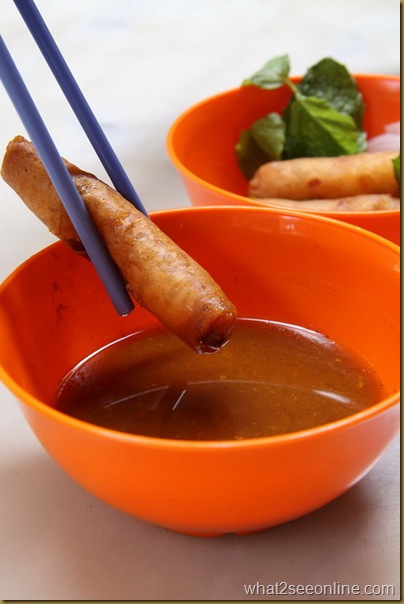 A very satisfying appetizer!
Slightly moist, the spring roll tastes great bursting with the sweet and crunchy yambean. Three rolls with a dipping bowl of laksa soup cost RM3.
The popular Mamak popiah seller with his stall stationed beside the Penang General Hospital offers his popiah made with only basic yambean and tofu. The yambean is cooked with turmeric, hence its yellowish color.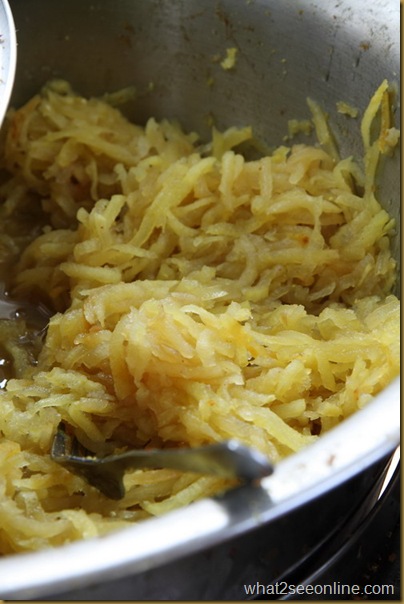 It is simply tasty with just the yambean and the sweet sauce. Each roll cost RM0.60 and they are only available in the afternoon.
This popular mamak seller was previously selling in Swatow Lane, having then relocate inside New World Park and is now stationed beside the Penang General Hospital.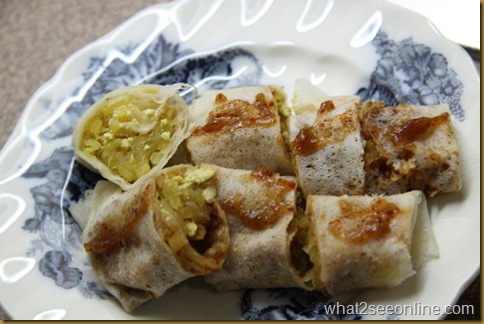 For the above snack, check out both the stalls that operate in the afternoon from 2pm onwards till around five in the evening.
* This is a reproduction of my article published in New Straits Times