City of Perth – Interesting Sights & Food in a Hummer Limo Ride
A trip to Down Under Australia in the multicultural city of Perth!
I was awed by the beautiful city of Perth with some of its awesome tourist attractions. The Swan Bell Tower is Perth's dynamic landmark, with a height of 82.5 metres and an outdoor observation deck.
This attraction is located on Riverside Drive, overlooking the picturesque Swan River. This icon of Perth with a stunning view of the river and the city is a popular destination for holding functions.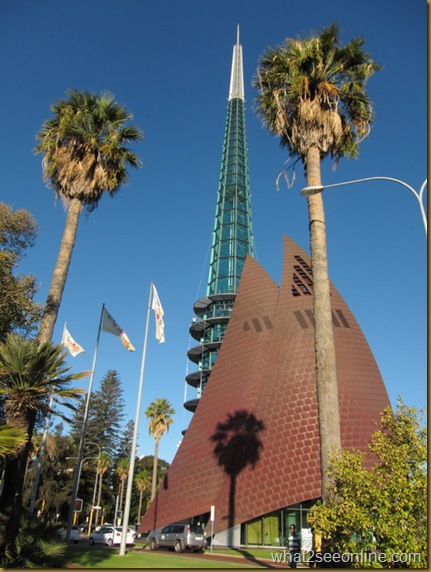 Swan Bell Tower
The view along the Swan River was just awesome. You can take a relaxing stroll along the peaceful river bank or a cruise down the river at the Ferry Terminal.
A walk up on a long straight road towards the Central Business District (CBD) sees many shopping arcades, souvenir shops, cafes and restaurants. The London Court, a three- and four-level open-roofed shopping arcade has a distinctive mock-Tudor/Elizabethan facade with wrought-iron signboard and gate.
It's narrow walkway is lined with many small shops and cafes. This tourist attraction runs between Hay Street Mall and Saint Georges Terrace.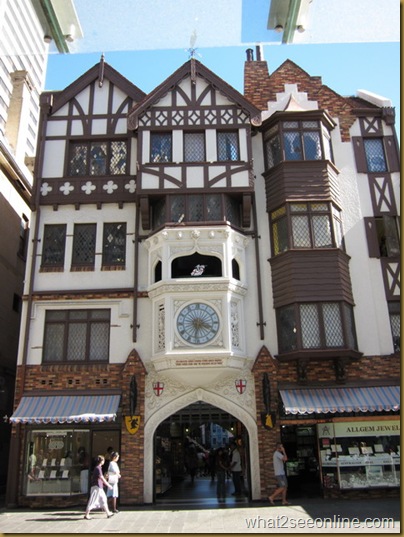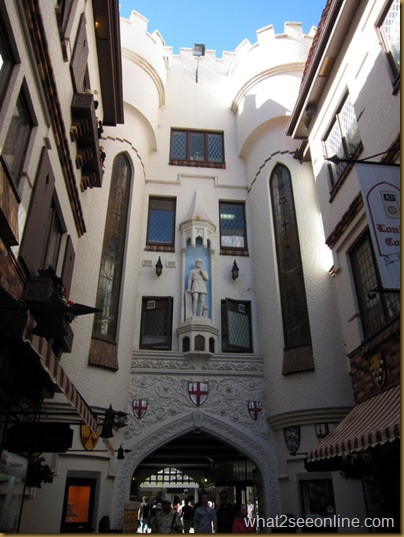 An atmosphere of a village with the narrow streets of London Court
We stop and enjoyed brunch at No. 44 King Street, an old European style restaurant. This restaurant with a distinctive yellow exterior and a rustic, charming ambiance is diagonally opposite the iconic New York jeweller of Tiffany & Co and fashion label Louis Vuitton!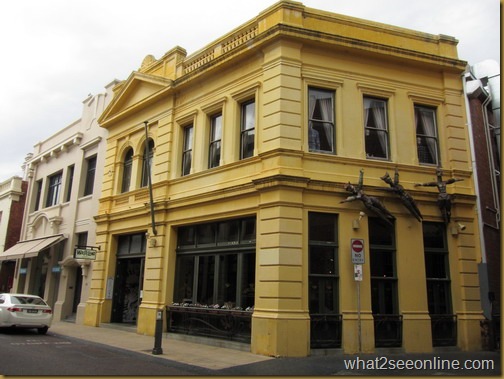 Striking yellow color of 44 King Street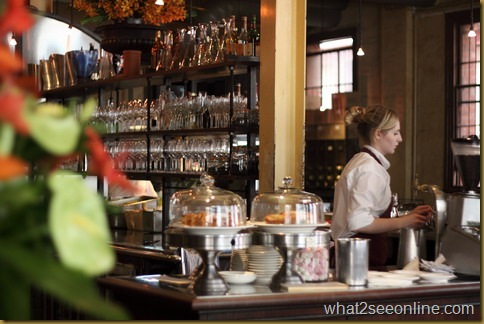 It serves a diverse range of European and Asian cuisines. We shared some bread and food together with some hot beverages of long black, short macchiato, flat white, decaf cappucinno and a pot of Earl Grey tea.
The coffee was excellent, each cup was aromatic and tasted of the coffee's terroir.
The lovely scent of fresh bread was wafting in from the kitchen. Sourdough bread was served with jam and butter and fruit bread with just butter. The olive bread came with dandaragan olive oil (Australia's ultra premium olive oil).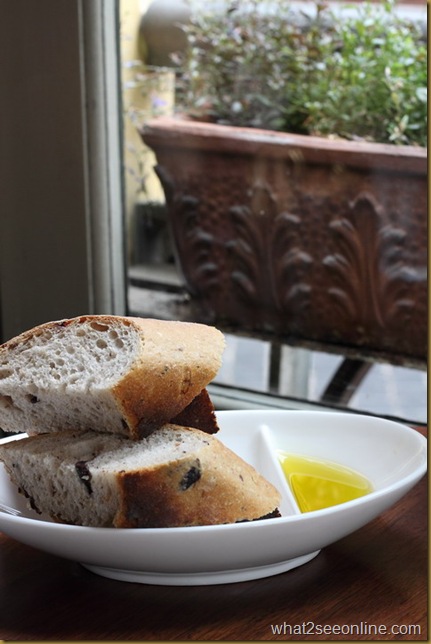 My order of crepe was filled ham and sauteed mushroom – heavenly!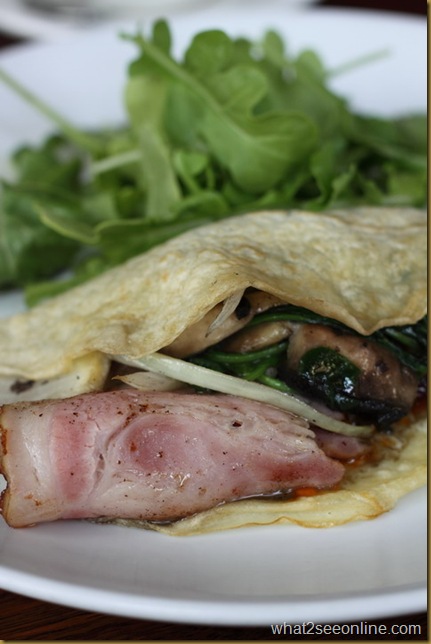 King Street Tasting Plate AUD 29.90 was light and generously portioned and had five selections with delicate and well balanced flavors. It consisted of seared scallops, chicken, beef and baked mushrooms.
Three large scallops were drizzled with oil and a delicious olive tapenade enhanced their flavor. The scallops were fresh and cooked just right with the edges slightly seared.
It was a delight to find chicken ballotine part of this tasting plate. With a light, soft texture and contrasting colors, it was served without sauce but with beetroot toppings.
Seared scallop with olive tapenade & chicken ballotine
Tender pieces of beef fillet were topped with lovely fragrant and buttery creamy bearnaise sauce. It reminded me of the similar sauce I had at Victoria Station in InterContinental Hotel.
On the other hand, the skewer of chicken meat came with a rather mild satay dipping sauce.
Beef fillet with lovely bernaise sauce & chicken nibbles with Satay dipping sauce
The tasting plate ended with baked mushroom with beetroot. The texture of the mushroom was just perfect and the taste flavorful and slightly sweet. The presentation was great with the beetroot lending a deep red color to the dish.
Baked mushroom with beetroot
We had a perfect finish, a dessert of Apricot Cashew Nut Tart topped with cinnamon ice-cream. It was interesting to pair the thin crispy tart with cold delightful ice-cream. It came nicely arranged and decorated with tiny bits of nuts. The combination of flavors was a lovely surprise.
An amazing pleasure for a sweet tooth…
The restaurant is a lovely place to while away time with a cup of coffee at a window seat with the warm sun rays of the sun pouring in. It is open every day early in the morning till late at night.
The purveyor of fine food and coffee has an impressive wine list with more than 400 choices, and about 70 are available by the glass.
No. 44 King Street
44 King Street
Perth 6000
Tel : 93214476
From the restaurant, we took a stroll  back to London Court, passing several historic buildings standing majestically nearby one another. Perth still has its sheer historical weight. His Majesty's Theatre is one of them, with a stunning architecture.
His Majesty's Theatre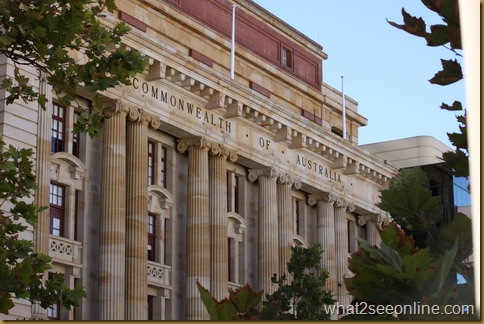 General Post Office
The Perth Town Hall is situated on the corner of Hay and Barrack streets. Across the road is the Savoy Hotel.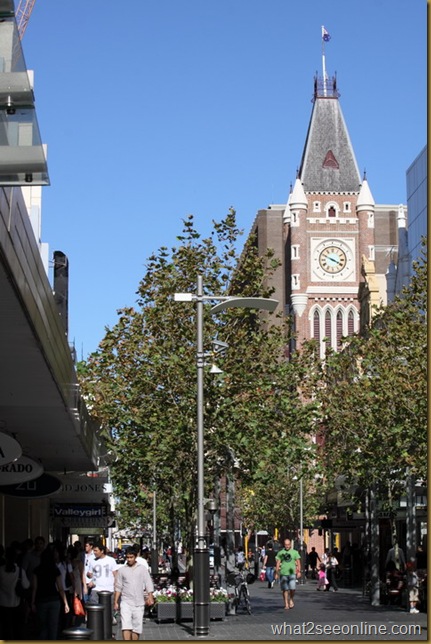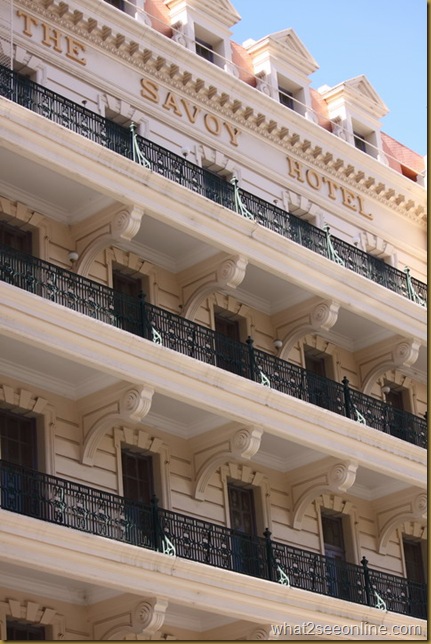 Multi talented street performers are commonly seen around the pedestrian mall in the afternoon. We were taken by the male performer playing on several instruments including the Didgeridoo!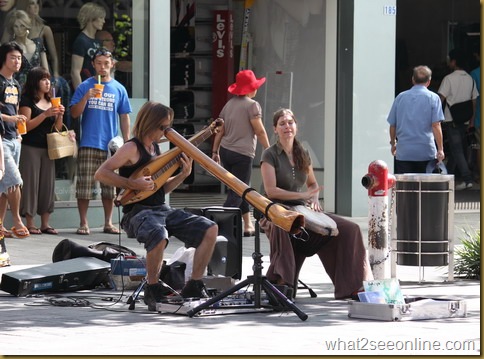 Street performers making merry on the streets!
Tips : Perth has a free bus service that operates around Central Business District (CBD). If you are tired of walking around the CBD, hop on to the free Central Area Transport Service (CATS) bus. The colored CATS of blue, red and yellow takes on three routes. Click here for more info.
If you do want to settle for a more exciting experience, do check out another option of hiring a private limousine.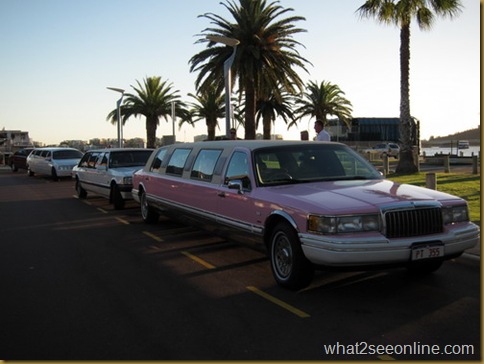 For us, it was an exciting experience inside the Hummer limo.
Interior of the Hummer limo
It was truly a delightful day in the city. We capped off the day with a magnificent view of the city and the peaceful river. I am definitely looking forward to my next vacation in Perth as there is so much to see and eat!
The highlights of my Perth trip include :
An eventful day exploring the suburbs of Perth
Fremantle Market & Surroundings
Italian Indulgence at Ciao Italia