BBQ Experience at Sigi's Bar & Grill, Golden Sands Resort Penang
Together with several invited guests, we congregate at Sigi's Bar and Grill on The Beach for a barbecue dinner at its outdoor barbecue pit. This barbecue spot on the beach exudes a relaxing environment, under the sound of the waves and in the ocean breeze.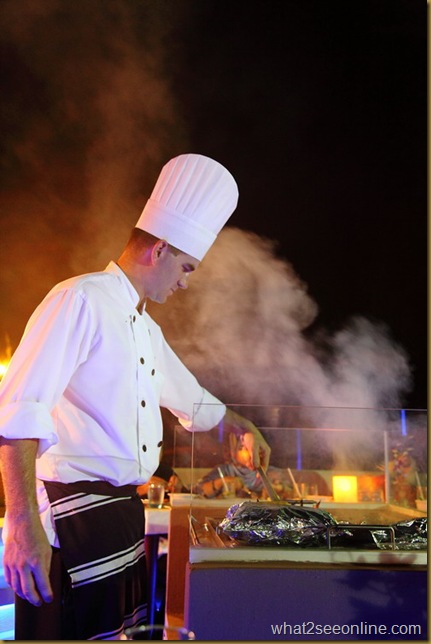 We took our seats in the circular barbecue pit. It is a pretty cool place for a gathering, which seats up to 12 guests comfortably. The unique experience is in watching the chef preparing the food right in front of you! There are also plenty of seating areas away from the pit too!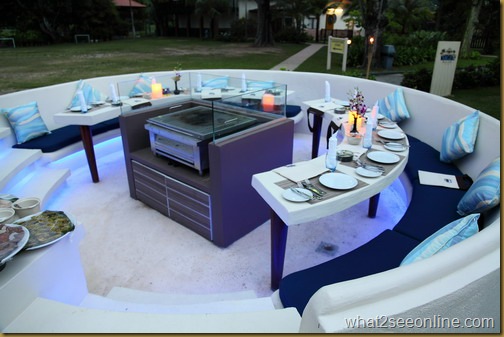 On sitting down, we were treated to refreshing glasses of virgin mojitos, alongside some freshly baked gourmet flat bread and garlic bread.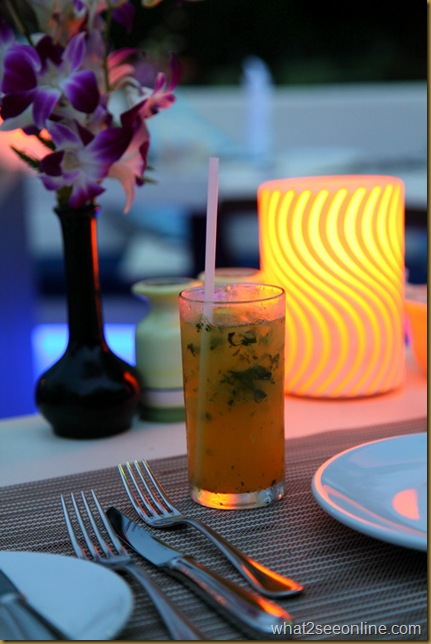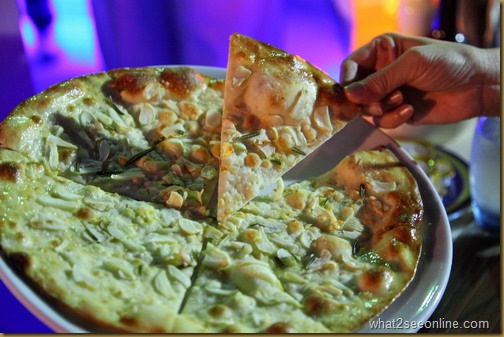 We were in for a surprise as plates of cold dishes were also served. Culinary highlights include boiled prawns and fresh oysters; both were fresh and juicy and the oysters were lip-smacking with squeezes of lemon juice.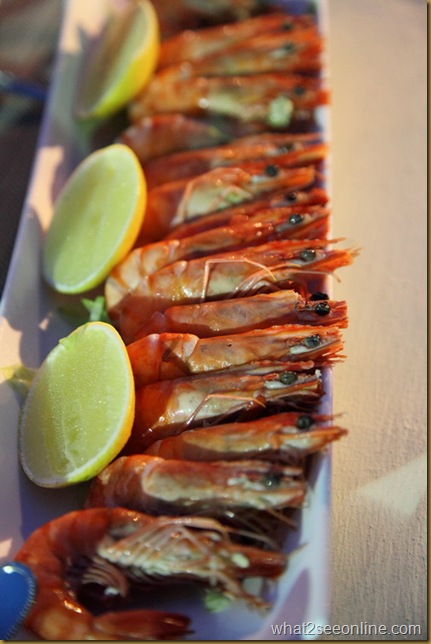 Boiled prawns with cocktail sauce, pesto mayonnaise and Nahm Jim sauce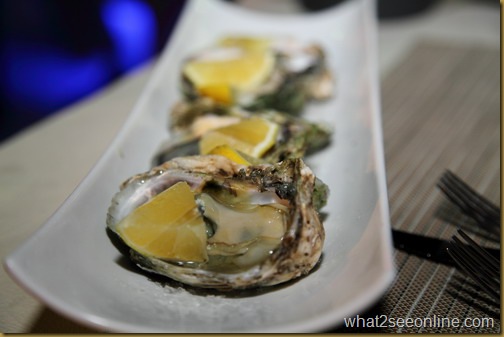 We sat back and enjoyed the atmosphere while watching Chef John Brock in action. He makes grilling fun, serving a wide range of food for everyone's taste. The range is wide with well marinated meat in variety of spice mixes, including chicken wings, fish, lamb, beef and skewers of beef and chicken satay.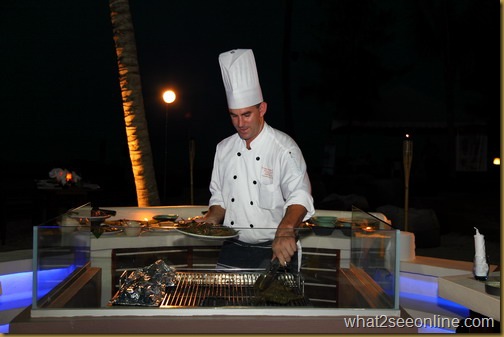 All the dishes were delicately prepared as some require longer grilling time than others. The  Grilled Moroccan prawns were done very quickly with a charred and smoky taste, while the chicken wings were turned over several times, sealing the meat and locking in the juices and flavors.
The surrounding area around the pit was perfumed with the barbecue aroma especially so when the dripping oil causes a flare!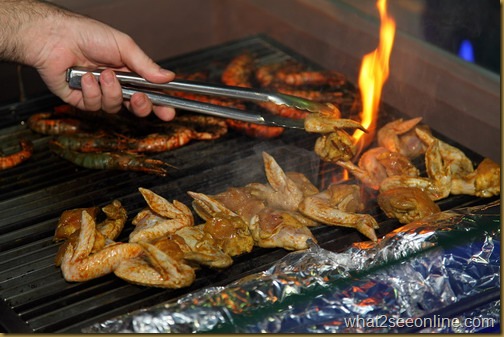 The chicken wings were finger-licking good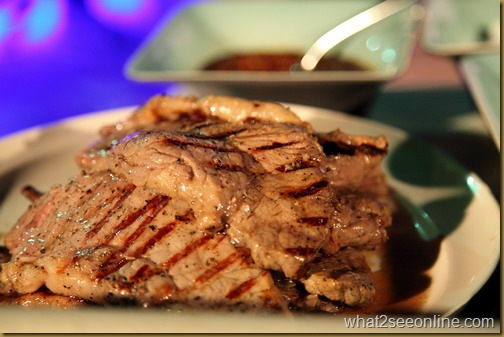 The meat was tender and juicy with light smoky flavor
Besides the usual barbecue foods, there was a whole snapper grilled wrapped in banana leaves together with aluminum foil. The fish was slow-smoked with a smooth velvety finish. This was definitely one of my favorites!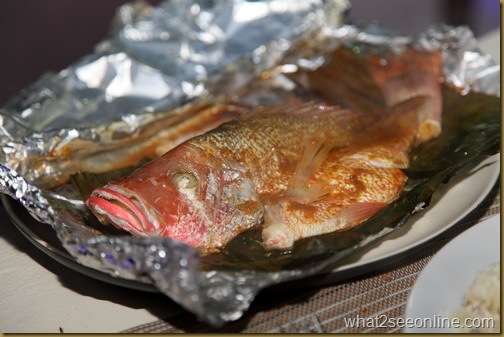 It was a well balanced meal, with servings of fresh and crisp Caesar salad, pasta salad, coleslaw and potato salad.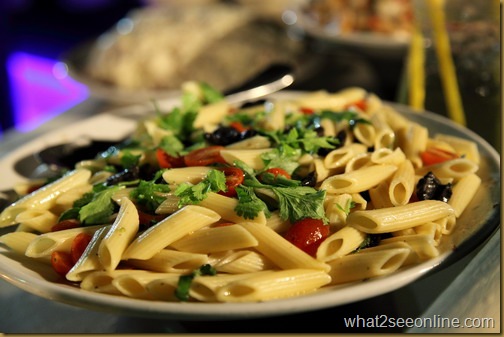 From the savory, we turned to desserts. The meal was topped off nicely with strawberry short bread and chocolate tarte together with coffee.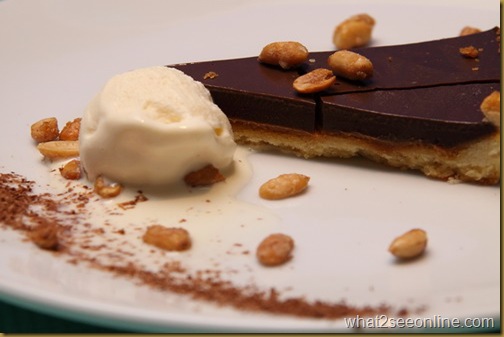 Chocolate Tarte was the pick of the desserts!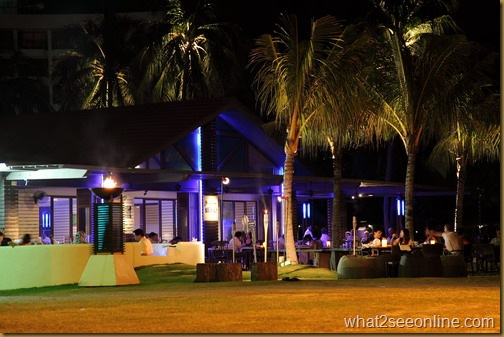 It is fun and thrilling on the beach with great food and a stunning setting!
Diners have the option of two special delicious sounding set menus priced at RM90++ and RM120++ per person with a minimum of six.
Both the menus have a balanced mix of seafood, red and white meats, complete with a selection of starters and appetizers, bread and desserts, and include free flow of beer, house wine, beer, virgin mojitos and soft drinks. Sigi's indeed offers quality over quantity for its barbecue!
Sigi's Bar and Grill On The Beach
Shangri-La's Golden Sands Resort
Batu Feringgi Beach
11100 Penang
Tel : 04 8861852