Trio Concept at Bagan Bar & Restaurant by Chef Lance U'ren
***The restaurant has since closed down.
* This article was published in the New Straits Times (Life & Times) on 26th July 2011.
Bagan Bar & Restaurant is a place like no other in Penang. Located near Gurney Drive, it offers a special dining and social experience. Housed in an old, majestic bungalow, Bagan has a spacious lounge, dining area and bar.
Two of Bagan's many unique concoctions – Bagan Blues and Apple Tini
We have dined at Bagan several months ago and on this visit, we had the privilege to sample cuisines prepared by chef Lance U'ren, who is trained in French culinary arts. He graduated with a diploma in culinary arts from de l'Academie de Toulouse and worked at a one-star Michelin restaurant in a small village in southern France under chef David Enjalran. He also worked and trained under chef Christian Bauer of Frangipani, Kuala Lumpur.
U'ren has always sought to improvise and innovate his food, pushing the boundaries of French cuisine. When asked to designed the new menu for Bagan, he created the Trio Concept. This brings a fresh twist to the conventional offerings as the concept highlights a primary ingredient with three different tastes.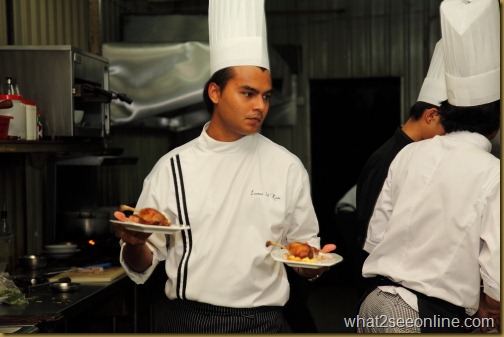 The kitchen is helmed by chef Lance U'ren
The first dish was a trio of potato rosti with sour cream, grated potato pie with cheese and sauteed button mushroom as well as a roast potato tower with homemade cumin curd. U'ren advised us to start with the lighter flavour and finish with the strongest. My favourite was the rosti. It tasted great with the sour cream.
Another trio concept starter has blinis as its core element. U'ren presented blinis topped with sour cream, lemon and caviar, followed by blinis with foie gras and fig reduction. The third was blinis topped with mushroom ragout and whipped cream. We were smitten by the blinis with foie gras and fig reduction.
Blinis topped with sour cream, lemon and caviar
Blinis with Foie Gras and Fig Reduction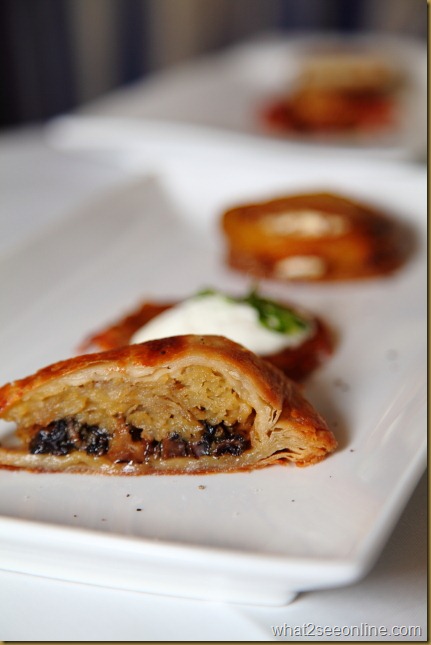 Grated potato pie with cheese and sauté button mushroom
We were really looking forward to see the main courses. We had seabass and the beef. The seabass trio was paupiette with vincent sauce, pan fried seabass fillet with garlic olio and rocket salad, as well as papillotte seabass with fresh herbs.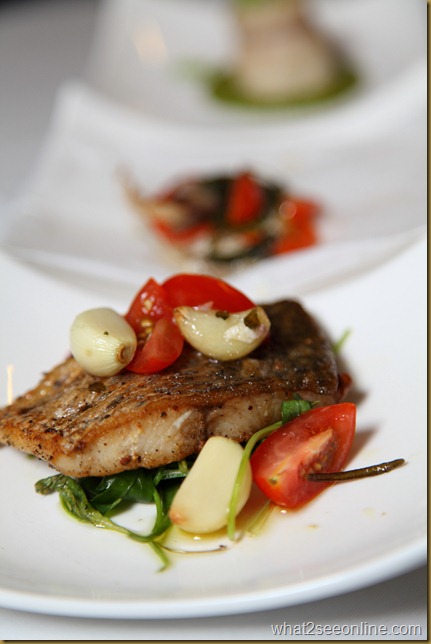 Pan fried seabass fillet with garlic olio and rocket salad
The light creamy vincent sauce was particularly interesting, with a combination of sauce verte with mayonaise and tartare sauce. U'ren says this sauce is a very popular in Europe, especially in summer.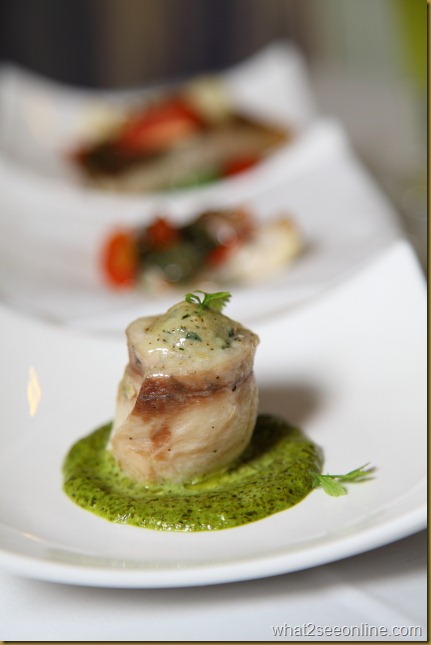 Paupiette with vincent sauce
For papilotte seabass, U'ren wrapped the fish into a parcel and topped it with the fresh herbs.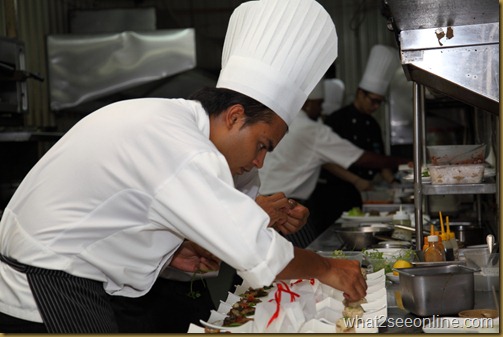 Preparation of the seabass trio by U'ren
Beef was next, with a fabulous beef wellington with mushroom and cheese fondue, pan seared beef with green bean sprouts and rib eye steak with roast potatoes and Mediterranean vegetables. The starters and the main courses had a refreshing twist and layers of flavour.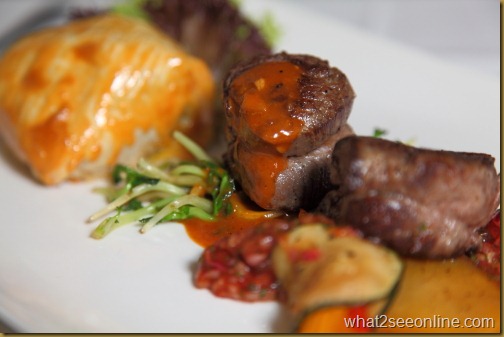 To end the dinner, we had two desserts — the 3 Chocolate tarts with creme au citron and muscovado crumble, with flavours of orange, lemon and lime.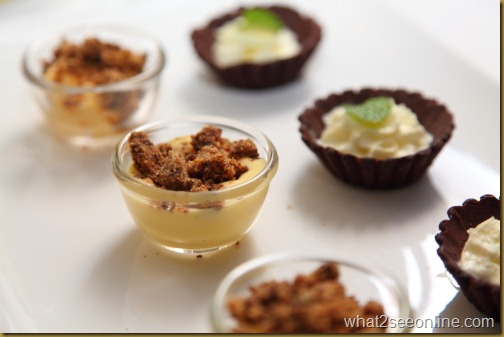 The second was laced with local elements. The Asian homemade trio ice cream came in flavours of coconut and pandan foam, gula Melaka and teh tarik! The results were simply rich and delicious.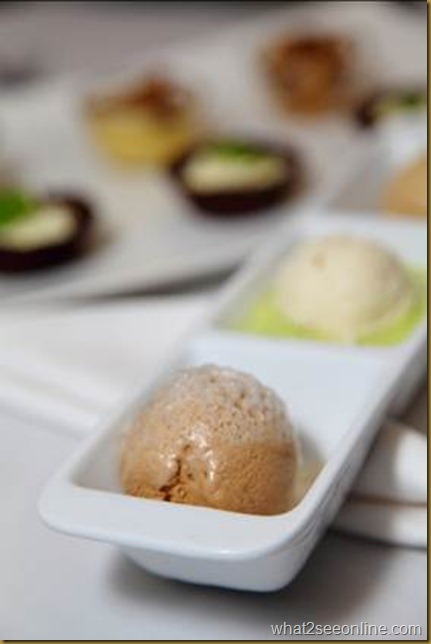 Asian homemade trio ice cream
The interior of Bagan has European elements in the decorations that's charming and cosy.  The restaurant is open from 3pm till 1am from Monday to Thursday and 3pm till 2am on Friday and Saturday. It is closed on Sunday. Click here for the Map Location.
Bagan Bar & Restaurant
18 Jalan Bagan Jermal
Penang
Tel: 04 2264977
* Many thanks to Bagan Bar & Restaurant for laying on this invitation.