Katnook Estate Wine Dinner at Sesame and Soy in G Hotel, Penang
BY CK Lam
I had the pleasure of attending a wine pairing dinner put together by G Hotel award winning Pan Asian restaurant Sesame and Soy and Katnook Estate. The gourmet food was prepared by chef de cuisine Chiam Choon Heng.
The wines sampled at the event included the Katnook Founder's Block Sauvignon Blanc 2011, Katnook Founder's Block Chardonnay 2010, Katnook Estate Shiraz 2009, Katnook Estate Chardonnay 2008 and Katnook Estate Odyssey Cabernet Sauvignon 2005.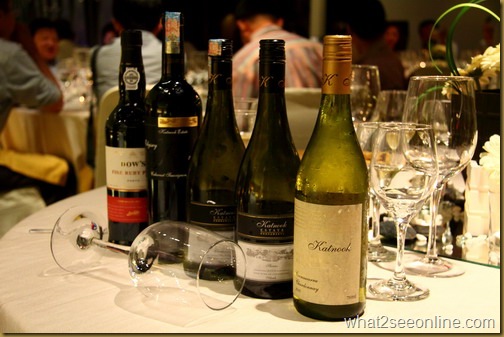 Katnook Estate which lies in the heart of Coonawarra, Australia's premier red wine district is known for producing some of Australia's great Cabernet Sauvignon. On hand to share more in-depth of the wine was Alison Harvey, director of Katnook Estate from Coonawarra, Australia.
(L to R) William Chong, chef Chiam, Alison Harvey, Peter Nast Nast & Adam Haywood
The event started out with cocktails and canapes served with glasses of Katnook Founder's Block Sauvignon Blanc 2011. This Sauvignon Blanc with fresh tropical fruit aroma and a zesty lingering finish is described as fresh and light with attractive citrus fruit and classic gooseberry.
Chef Chiam presented a dinner menu featuring starters along with main course and dessert. I had the pleasure of enjoying the gratinated scallop with cheese and spinach cream sauce & the Crispy Chicken "Jiang Nan" Style with ginger scallion soy in golden pastry. This dish was paired with the Katnook Founder's Block Chardonnay 2010, described with very fruity driven aroma of peach. This palate has a complexity of peach and pineapple. The mouth feel is rich and creamy with elegant oak and enticing fruit finish.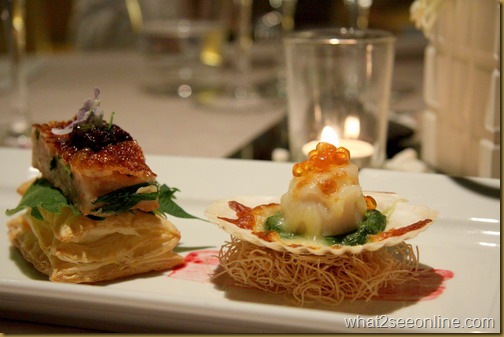 I feasted on the trio platter with a variety of textures and tastes. The dish with marinated tuna with black pepper, stuffed lotus root with sweet & spicy venison, and deep-fried unagi roll with wasabi mayo & cherry tomatoes was paired with the Katnook Founder's Block Chardonnay 2010.
Before moving on to the main dish, I was brought a palate cleanser – refreshing glass of citrus twist sorbet.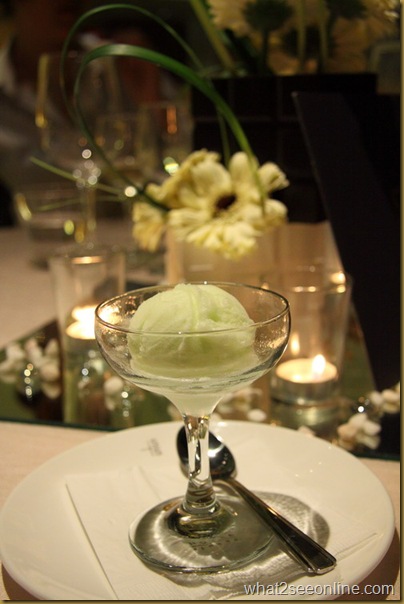 For the main course, Chiam presented his signature dish; stewed wagyu beef cheek wrapped in bean curd sheet. The Australian wagyu beef cheek stewed for several hours in a special recipe sauce was served with morel mushroom & local farm green.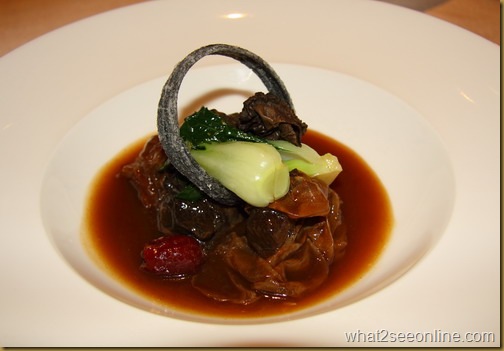 This dish went remarkably well with the Katnook Estate Shiraz 2009. This Shiraz with color of very deep dark plum is described as having an attractive nose cherry, ripe plum and classic licorice aroma. The palate shows a seamless flow of rich sweet fruit and fine supple tannins. The finishing shows an impressive intensity and complexity flavors.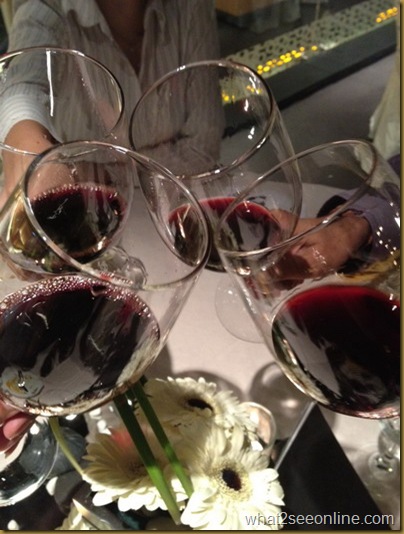 For the oven-baked codfish, Chef Chiam utilizes the freshest cod fish and oven baked it with pine nuts. The fish served with crispy cheese & pumpkin on capsicum cream sauce was paired with the Katnook Estate Chardonnay 2008. This Chardonnay 2008 is described with complex array of ripe fruit and subtle oak maturation aromas.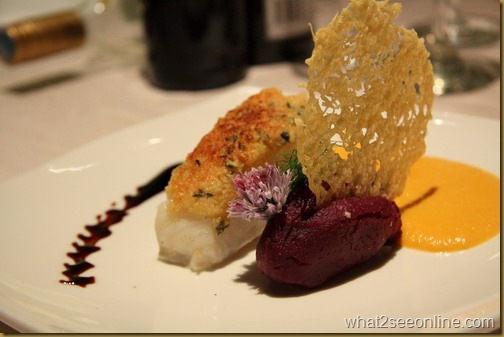 I was also treated to a special tasting of the Katnnook Estate Odyssey Sauvignon 2005, a  notable exceptional vintage for Coonawarra. This Cabernet was awarded the gold medal in December World Wine Awards. This wine with intense complexity and layered palate of ripe black fruit is described with lingering vanilla and dark chocolate finish.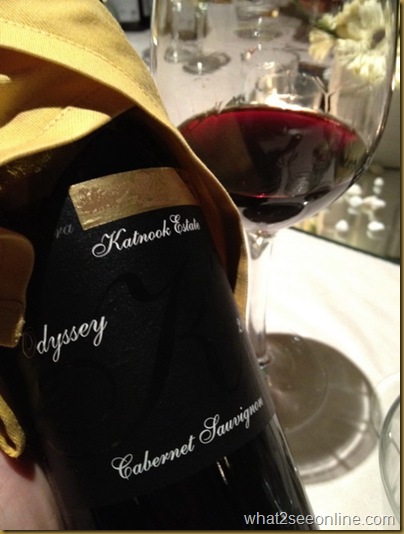 Dessert of jackfruit strudel with vanilla sauce, raspberry macaroon & ice cream ended the meal. This dessert was paired with Dow's Port Wine – a full bodied with appealing red fruit driven aromas.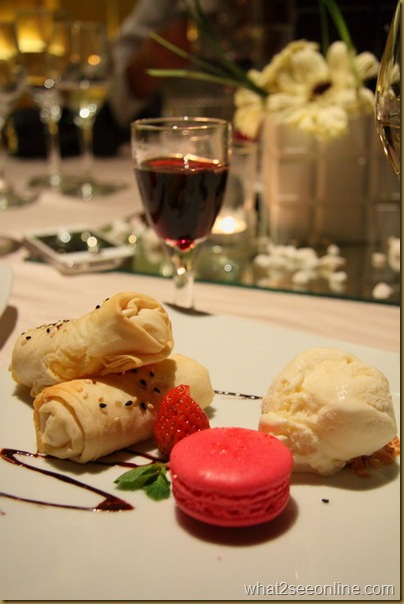 There were big smiles all evening with the dishes and the wines. Katnook is distributed by Asiaeuro. You can find more information on the wines at: www.katnookestate.com.au
Sesame & Soy
G Hotel
168A Persiaran Gurney
10250 Penang
Tel : 04 2380000
* Many thanks to G Hotel for laying on this invitation.