Italian Cuisine @Sole Pomodoro Trattoria Pizzeria in Sentosa Cove, Singapore
BY CK Lam
Sole Pomodoro Trattoria Pizzeria in Singapore has done a great job on its new outlet. Set on Quayside Isle in Sentosa Cove, the outlet has spectacular view of the yachting marina.
My visit to Sole Pomodoro (at the invitation by Leslie Tay) allowed me to meet up with founders Mauro and Gerri whom I last met at their other Cugini outlet on Club Street in 2012.
From the Sole Pomodoro menu, there are plenty of great eats, like the traditional wood-fired oven baked pizzas, starters, soups, salads, home-style pastas, Italian risotto, raviolo, mains and desserts.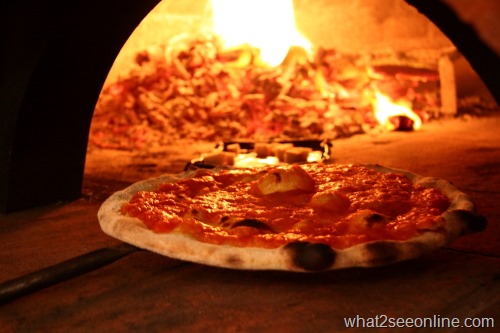 There are twenty over delightful pizzas, including a selection of vegetarian ones too, prepared using tomato sauce made from specially imported fresh Italian tomatoes. All pizzas are baked in a specially custom-built oven.

Pizza boy getting the pizza out of the oven displayed nearby the kitchen
Wood-fired oven baked pizza with a crunchy crust.
Expect to find other Italian classics such as Antipasto, Fritto Misto, Mozzarella di Bufala, Spaghetti alla Carbonara and many more on the menu.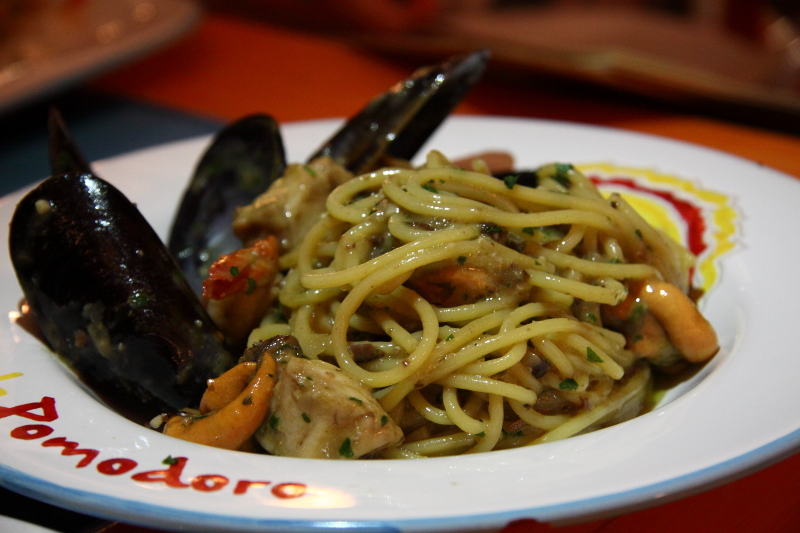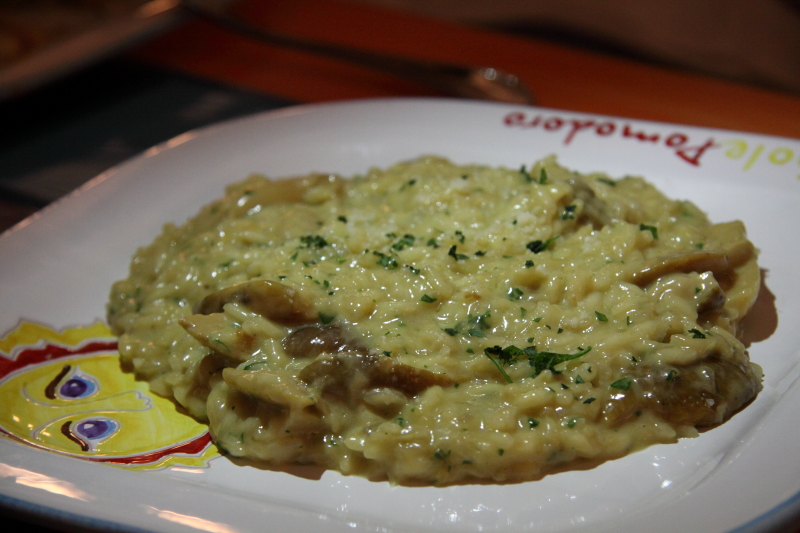 And the best part is, the visit had me experiencing a 50 years old (gold quality) balsamic vinegar from the province of Modena. I could not keep my hands away from having more warm bread with the vinegar.
The variety of food and relaxing ambience of this airy and laid-back pizzeria is well received by the  expatriates as well as the locals.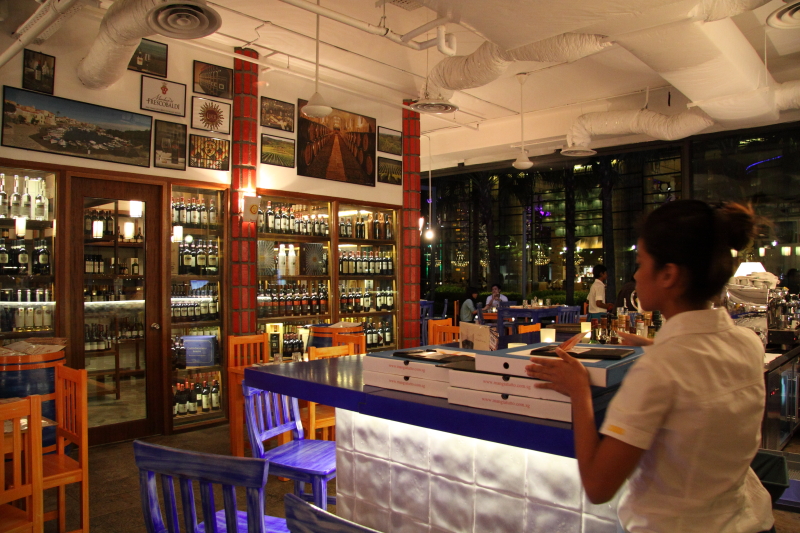 Sole Pomodoro Trattoria Pizzeria
#01-14 Quayside Isle
Sentosa Cove
Singapore 098375
Tel: +65-6339 4778