Buffet Dinner @59 Sixty, Komtar, Penang
BY CK Lam
I guess many would have heard of  59 Sixty Dining Room & Lounge. Located in Penang's iconic Komtar tower (Kompleks Tun Abdul Razak), the place have been converted into a casual "sky-dining" restaurant and bar under the revitalization project undertaken by Only World Group Holdings Berhad (OWG).
After operating for a few months and and didn't stir up much favorable interest in diners with its food quality, the restaurant has since opens up a whole new dining experience by a newly appointed chef.
The menu underwent a transformation by  executive chef Jason Hall and his team. The 40 year old New Zealander with 25 years of culinary career in places such as Sheraton and Millennium Hotel, took emphasis on quality fresh seafood besides doing their own baking in-house.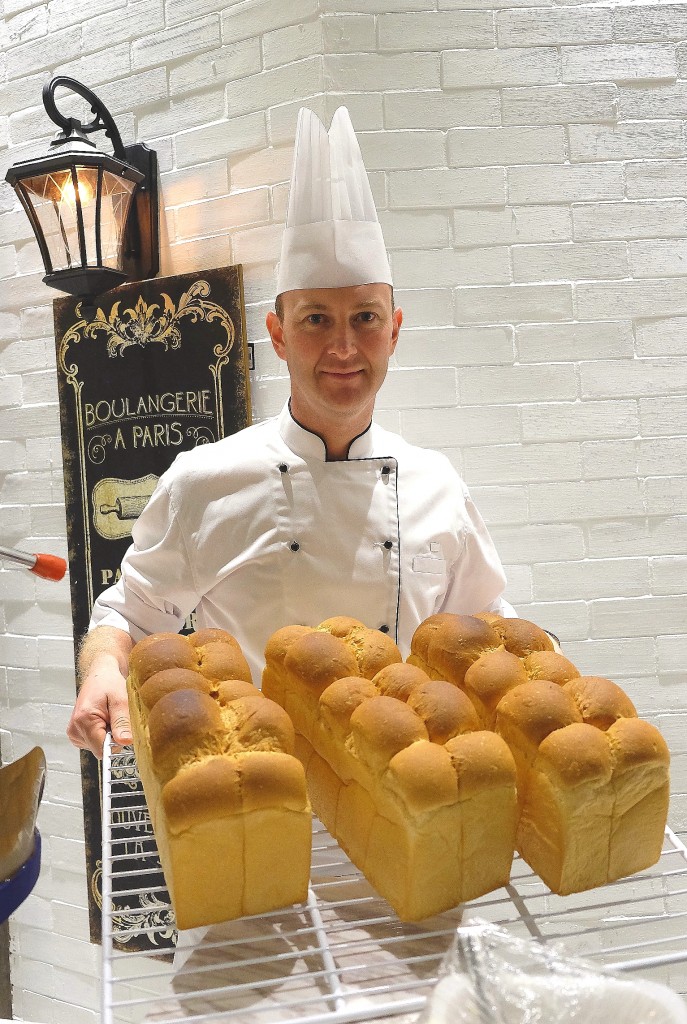 Last week I had the pleasure of dining at the restaurant. With less than a minute lift ride up to the 59th floor, the door opens up to the restaurant with a modern Mediterranean theme.
According to Sales & Event Manager Joyce Siew, the 360-seat restaurant with many different seating style is very suitable for wedding receptions, parties, private dinners and events.
The huge place offers 360 degree panoramas of the city and the magnificent shoreline beyond, and as the night gets darker, diners can enjoy view of the twinkling lights of the city.
Chef Jason and his team rolled out a buffet spread that serves both local and international cuisine. Choose from an array of Chinese, Nyonya, Western, Middle Eastern, Japanese and seafood delicacies.
There is the salad bar, hot dish section, and many action stations where roast meat are craved, and seafood dishes cooked in different styles.
Flavorful beef salad
Japanese section features sashimi, rolls and tempura

Should you prefer a crab dish, head for the action station. The chili crab prepared with light warming spice is finger-licking, and delicious accompanied by soft and pillowy steamed mantau.
Crowd pleaser dish of chili crab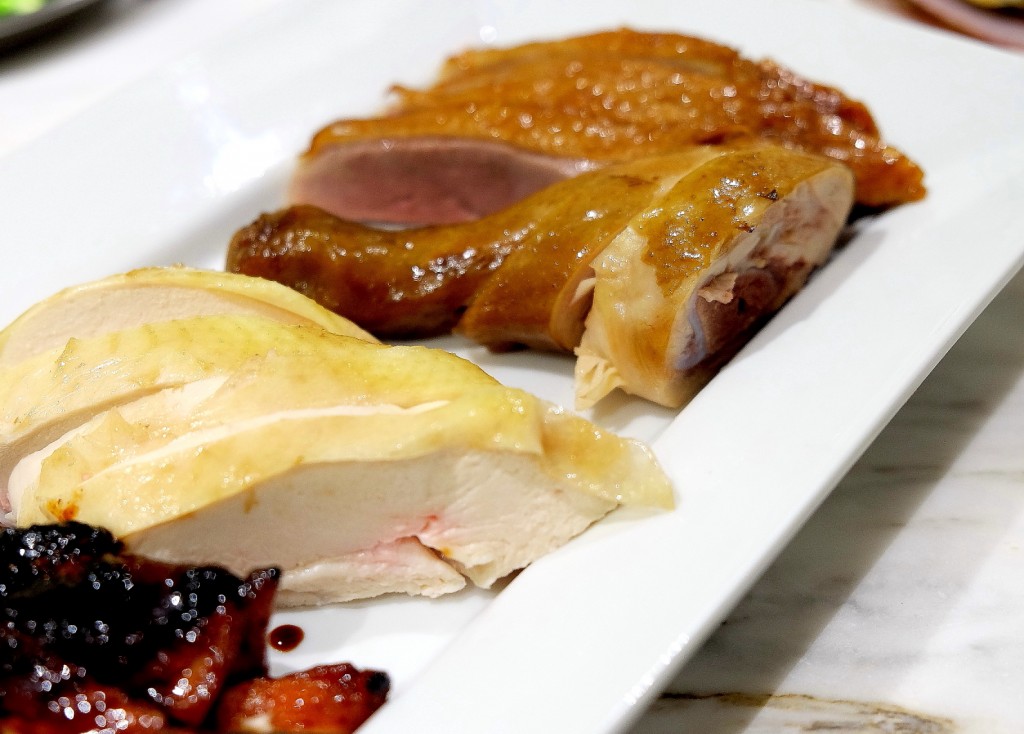 The chilled seafood counter offers something for everyone. Try the selection of cold slippery lobster, scampi, scallops, prawns, and oysters. All the seafood stand out for their freshness, but that can't be said for the scampi.
Seafood on ice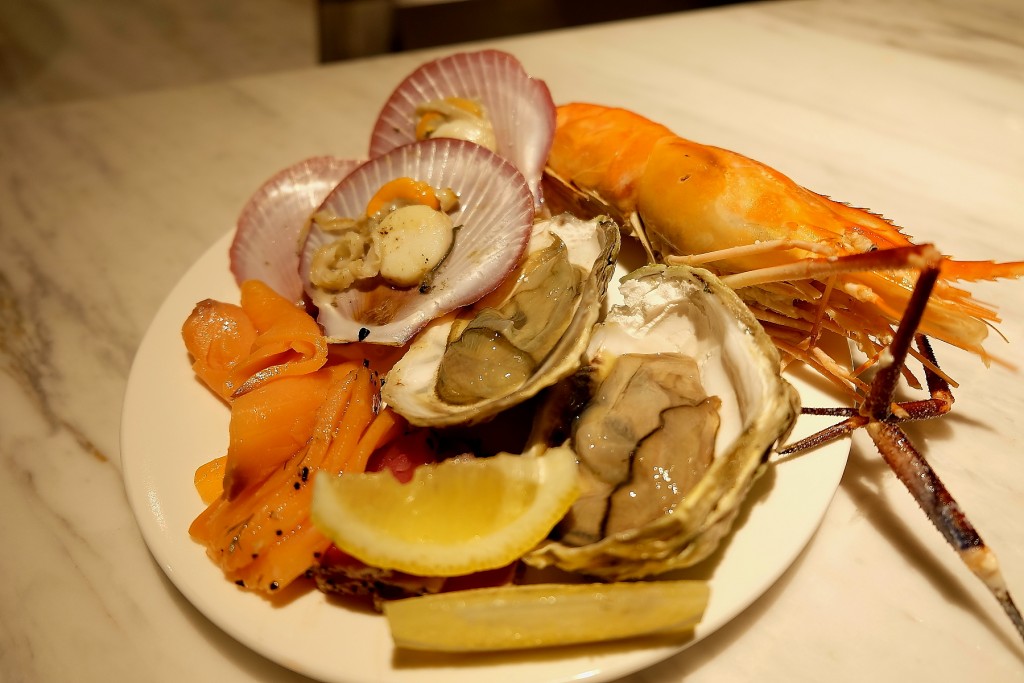 To end the meal, there is a selection of pastries, cakes, Malay kuih, ice kacang and freshly cut fruit. Among the varieties that easily tempt diners is fried ice cream prepared a la minute. The fried ice cream is decadently creamy with a tinge of fruitiness. I made a cup of black coffee to go with the dessert, which, turned out too bland for my palette.
  Dessert counter
  Watch as the chef preparing bowl after bowl of fried ice cream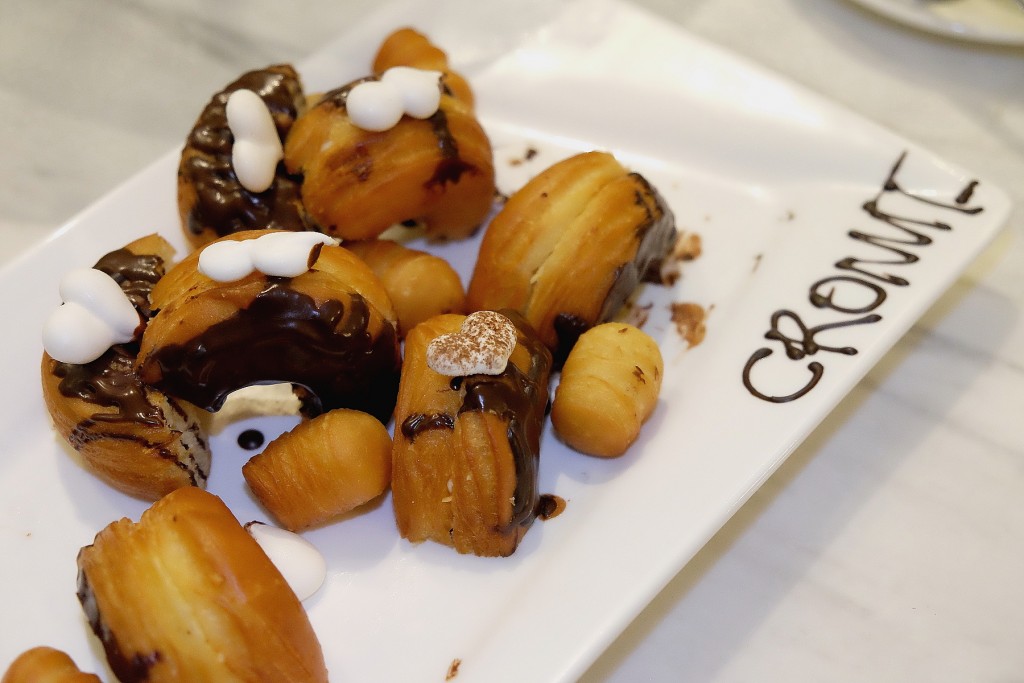 The restaurant offers several menus. From Monday to Friday, the Weekday Lunch (12pm till 2.30pm) is value at RM88nett/pax. The Weekend Brunch priced at RM98nett/pax is available on Saturday, Sunday & Public Holidays, from 11.30am till 3.30pm. The Buffet Dinner is on daily from 6.30pm till10pm at RM168nett/pax.
The English Hi-Tea priced at RM38nett per pax or RM68nett for 2 pax is held daily from 3pm till 5pm. The 5 Course Dinner is priced at RM368 per couple. All the prices are inclusive of 6% GST.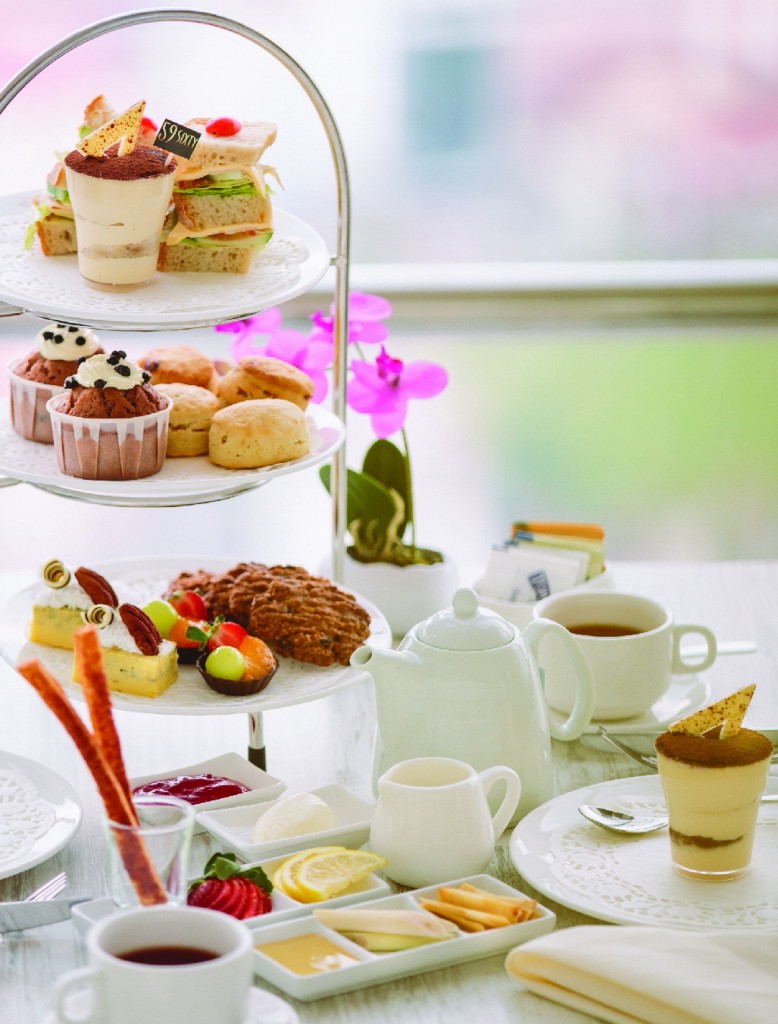 The menu does not stop there, for 59 Sixty also introduce a selection of seafood. The Royal Crab of 59 Sixty offers jumbo crab prepared in many ways. Priced at RM138 per pax, it is inclusive of a fresh sliced tropical fruit and melon plate. Diners have a choice of spicy chili crab with sweet potato rosti, smoked paprika and prawn butter sauce pickled cucumber and mango salad, kong poh with basil and kurama dalphine dumplings, or crab with cheesy cream blaze, fresh curry leaf, grain mustard and truffle infused mash.
Alternatively, diners can go for the seafood extravaganza platter, a luxurious  serving of seafood items. Primed for two person, the platter priced at RM385 is accompanied by dessert. Among the desserts is duo of dark and white chocolate mousse, summer berry compote, mascarpone and crisp chocolate chard.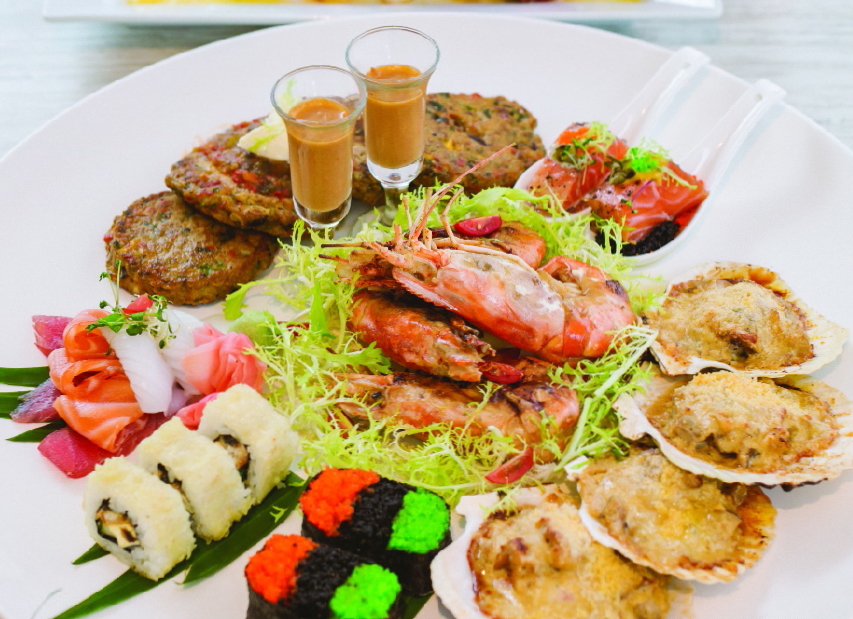 My visit to 59 Sixty also coincided with the presence of guest chef Chiu Ching Tse, from Restaurant Link in Taiwan. The chef was in town a few days earlier for a cooking demonstration at the Good Life Expo organized by Kerson Media in Straits Quay.
At 59 Sixty, chef Chiu enhanced some old traditional favorites for diners to savor. He prepared the traditional Taiwanese steamed yam rice cake with grated yam steamed with a topping of stir-fried accompaniments – shitake mushrooms, dried shrimps, shallots, sakura shrimps, sweet potato flour and spring onions.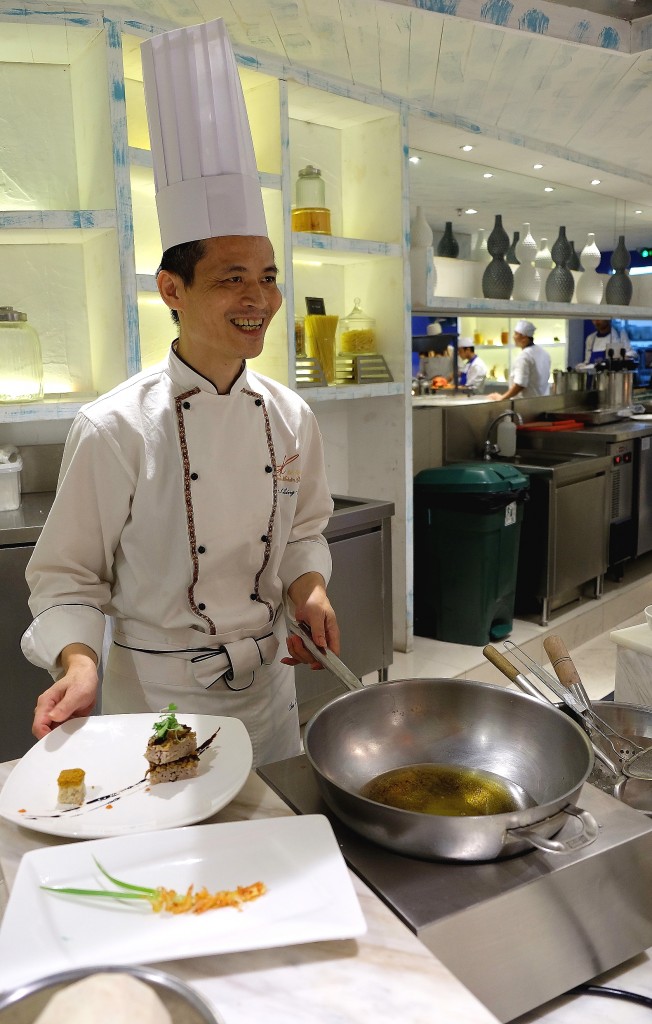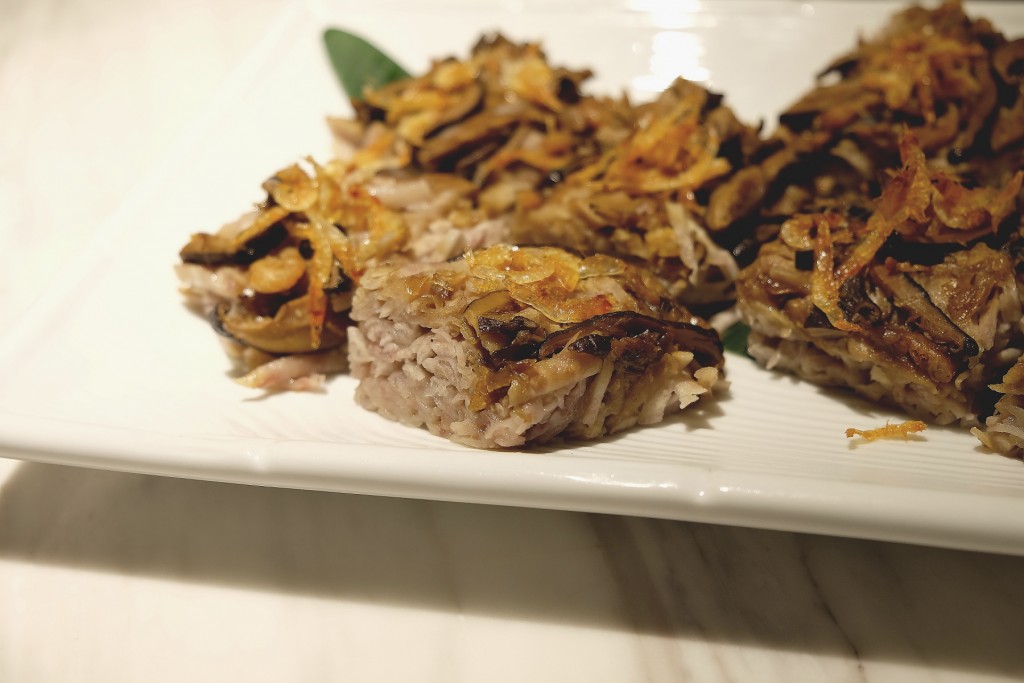 All in all, my first buffet experience at 59 Sixty turned out to be quite a surprise, with more hits than misses from its wide spread of choices. Needless to say, the 360 degree high view of the surroundings is an added bonus.
The restaurant is accessible through the lifts beside the information counter next to Maybank Komtar at Lebuh Tek Soon. For inquiries or reservations, call 04-262 5960.
59 Sixty Dining Room & Lounge
59 & 60 Menara Kompleks Tun Abdul Razak (Komtar)
Jalan Penang
10000 George Town
Pulau Pinang
Malaysia
Business Hours: 12pm till 10pm Daily
* Many thanks to 59 Sixty for sharing the photos of the seafood platter and hi-tea.