G Hotel Gurney Host The G Ball 2016
BY CK Lam
Making its third annual appearance, the G Ball is back this year with the theme 'Around The World'. The event was held exclusively at the grand ballroom of G Hotel Gurney in Penang, with men in black tie and ladies in evening gown gathered together to celebrate in style.
The theme 'Around The World' was an interesting "air travel" experience for everyone, especially with the opening speech from the 'captain' of the plane, Mr Michael Hanratty, the General Manager of G Hotel.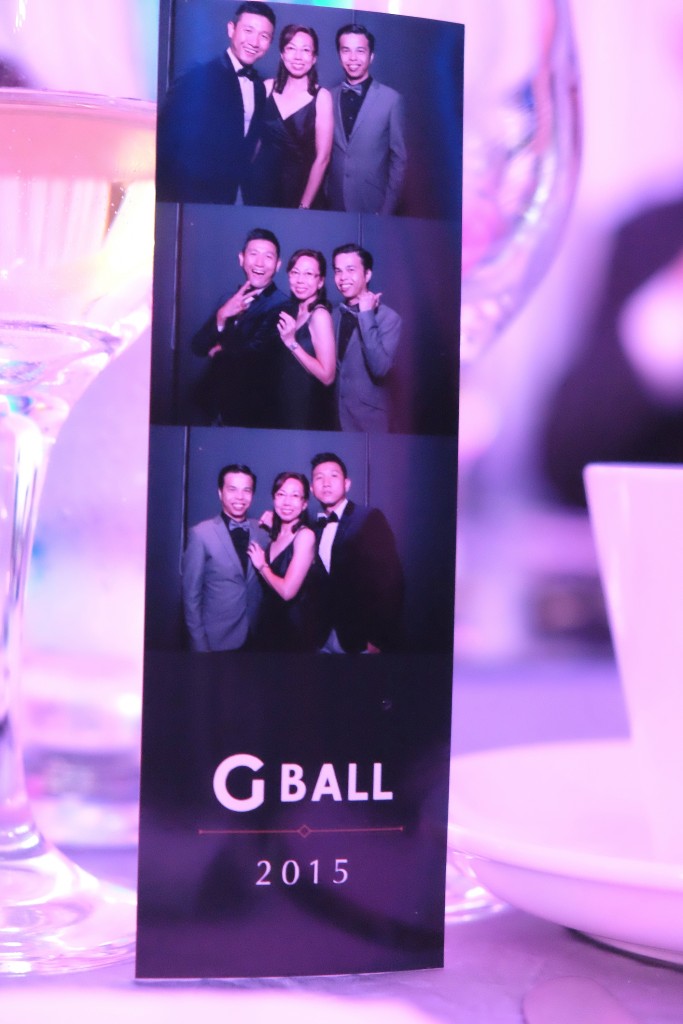 The night celebration began with cocktails followed by the checking-in to the G Airway (grand ballroom). Guests were treated to a feast of entertainment besides the delight of the course dinner. Entertainment came in the form of fashion show, performance by Harith Iskander and lucky draw where prizes of luxury items, holiday stay and trips were drawn.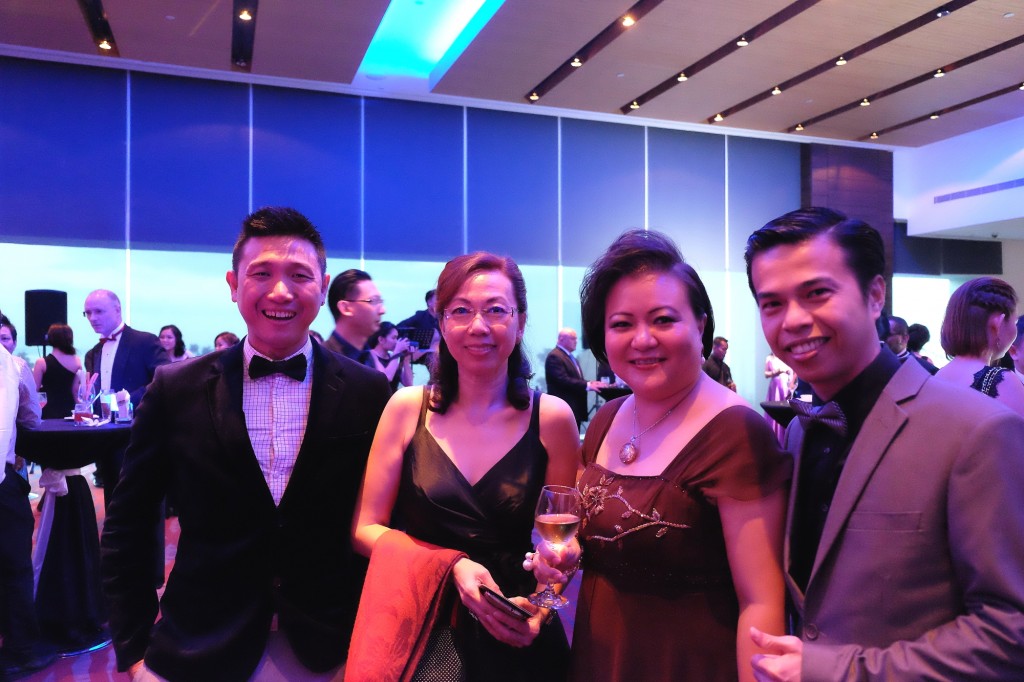 Players with talent for darts walked away with fabulous prizes
The evening continued and a five-course dinner was served. The centerpiece for each table was an impressive floral arrangement culminating into a flower globe.
View of the grand ballroom (photo courtesy of G Hotel)
We enjoyed Seared Japanese Scallops with Fresh Mango, Miso, Chard, Baby Octopus, Citrus and Fresh Herbs. After which, we had Smoked Golden Prawn Consommé with Prawn Dumpling and Avocado scented in fresh lime. To cleanse the palatte, we had  Passion Fruit Sorbet served with Passion Fruit Sauce.
For the main course, we were treated to the Slow Roasted African Spring Chicken on Chateau Potatoes and Leek Fondue. The chicken was best eaten with the morel mushroom sauce which enhanced the flavor of the meat.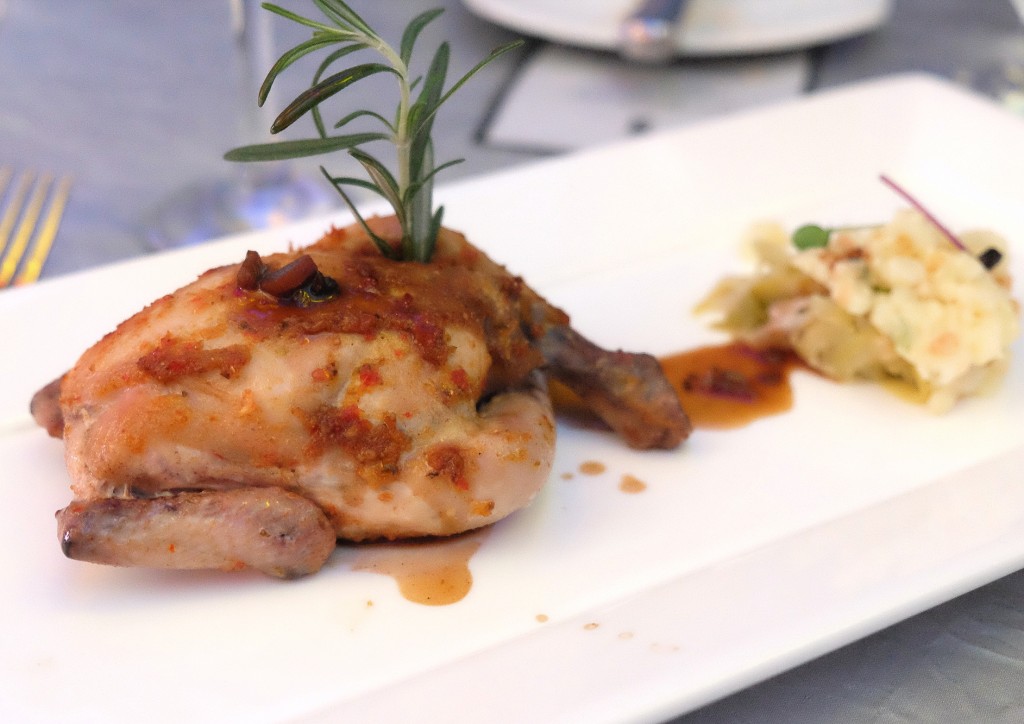 To finish, we had the Lemon Curd Pavlova with Vanilla Meringue, Glazed Lemon Curd and Raspberry Quenelles. After the desserts, we were brought freshly brewed coffee along with chocolate balls, which were nice little afterthought to the meal.
The party drew to an end, and all guests left with goodie bags.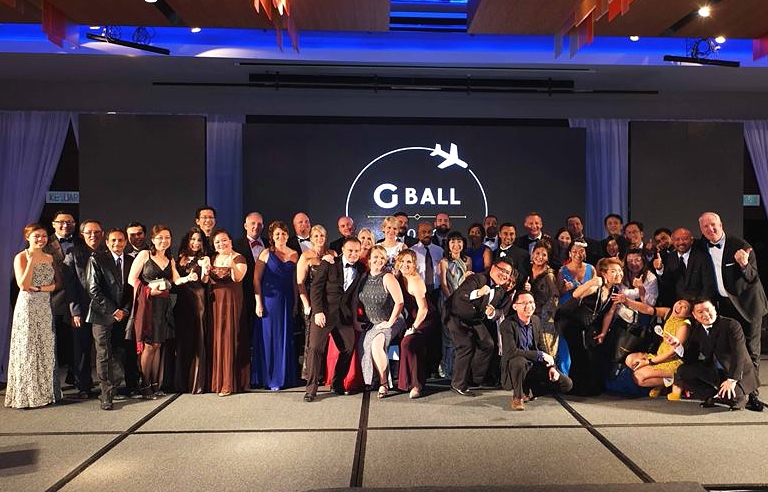 Many thanks to G Hotel for extending the invitation. The hotel has hosted several Corporate Thank You Party, including  the White Sensation in 2013 and the Evening of Extravagance and Appreciation in November 2014.