Going for Cathay Pacific's Taipei Lounge – Taoyuen International Airport
BY CK Lam
In Taiwan Taoyuen International Airport, we were presented with the opportunity to access Cathay Pacific Lounge while waiting for our flight back to Penang after exploring many Taiwan leisure farms.
We made our way to the exclusive lounge tucked away on Level 4 Departure Hall of Terminal 1. Opened up in late 2015, the exquisitely furnished lounge provides its first-and business-class passengers a getaway place from the hustle and bustle of the airport.
Entrance to the lounge
With over 1,000 square meters of space, and 245 seats, the lounge designed by London-based studio Studiosle offers ample amenities and facilities. Exclusively for business travelers, the lounge has five individual workstations, equipped with dual operating system iMacs and printers.
The lounge is the first to feature the new Solo chair. The bespoke chair with high privacy partitions, side table, and reading lamp creates the ambience of relaxation.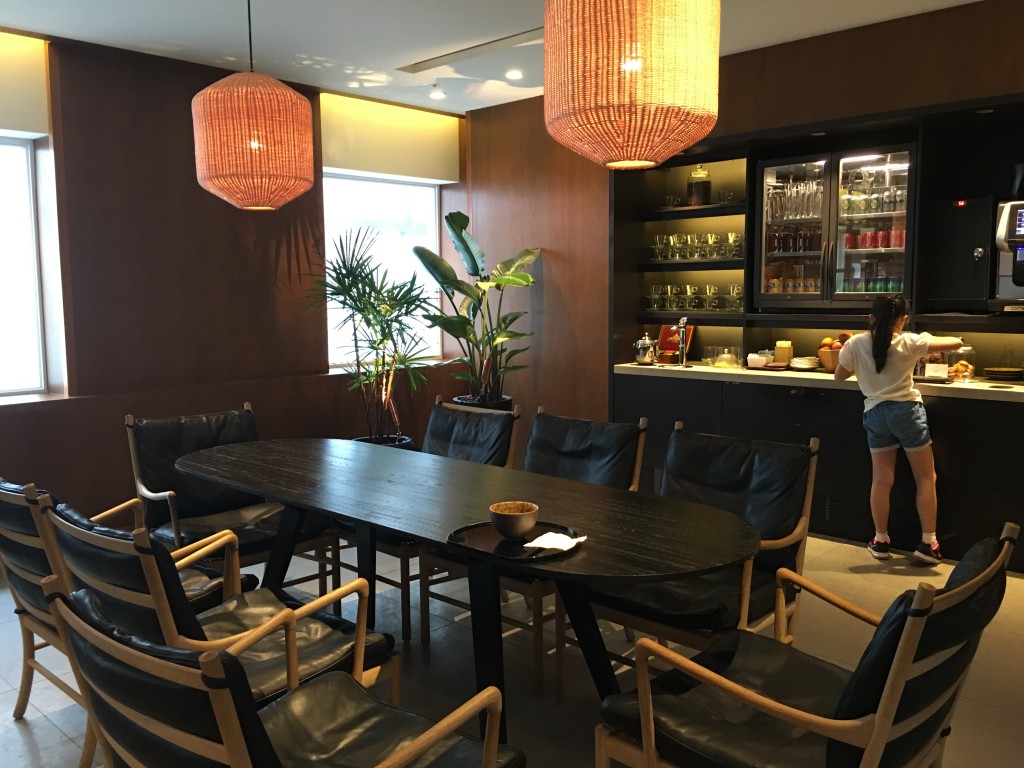 With its enhanced focus on food and beverage services, the lounge features beverages and fresh-cooked meals at its noodle bar, food hall and bar. The food hall offers a selection of lighter snacks such as cold cuts, cheeses, salads, tapas, desserts, coffees and teas.
The airline's signature noodle bar offers choices of Asian and Taiwanese specialities such as beef noodle Taiwanese style, Hong Kong style wonton noodle, pork ball with Hsinchu vermicelli, and sweet potato taro soup.
Beef noodle Taiwanese style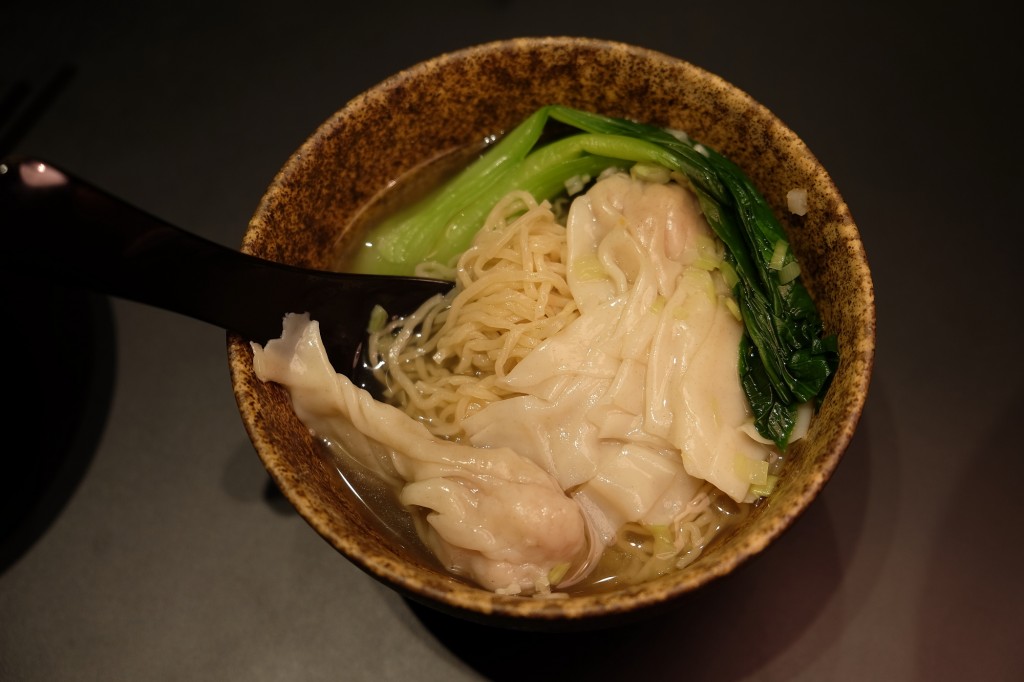 Hong Kong style wonton noodle
Deep-fried vegetable spring rolls
Pork ball with Hsinchu vermicelli
Sweet potato taro soup dessert to end our meal
Dining area in front of the noodle bar
The Cathay Pacific Lounge experience is definitely a plus point before boarding for our flight home. The lounge is open daily from 4:30am till 8:50pm.