Mango Fiesta @ 2016 Tainan International Mango Festival
BY CK Lam
In the month of June, together with a group of journalist, we set out and visited several leisure farms in Taiwan. On this visit, we were guests of the Taiwan Leisure Farms Development Association.
One of the highlights of the trip is Tsou-Ma-Lai farm. This tourism and leisure farm run by Tainan County Farmer' Association plays host to the 2016 Tainan International Mango Festival Opening Event and Press Conference.
The festival, which is a celebration of all things 'mango', had foreign trade delegations from Japan, South Korea, Singapore, Vietnam, Brunei and Canada presenting at its opening event and press conference.
2016 Tainan International Mango Festival
This year's theme is "2016 TAIWAN MANGO SEASON – TAINAN MANGO FUN IN VILLAGE TRAVELS", with "RUBY OF SUMMER, WONDERFUL TREAT TO SAVOR". The events will take an in-depth visit to mango origin places, combining industry with culture and tourism resources with an aim to speed up country tourism development.
The fruit is featured in all its glory, starting from 25th June 2016 to 17th July 2016. The four weeks event is held at Tsuo Ma Lai Farm, Yujing, Naihua, Danei, Nanxi and Zuozheng with different mango themes.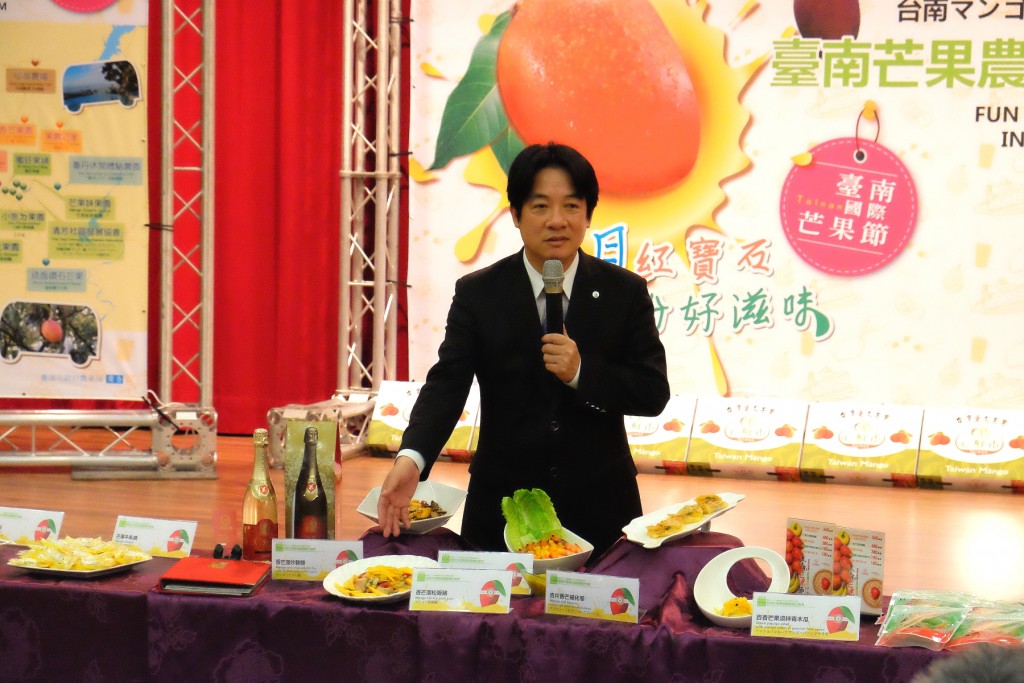 Opening speech by Lai Ching-te, mayor of Tainan
Visitors can see many varieties of the juicy tropical fruit such as Red Lan, Jin Hwung, Jin Xing, and  Irwin. With an eye-catching dark red color and sweetness, Irwin mango accounts for 45% output of the mango production in Yuching, district of Tainan City; which in turn is also known as the hometown of mangoes.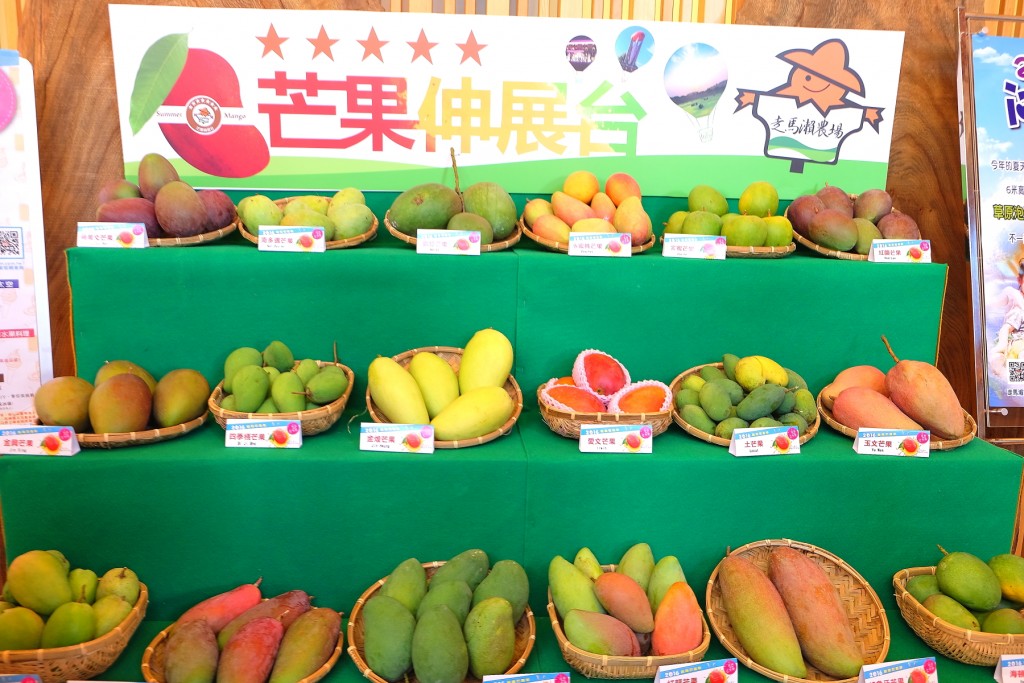 During the event, there is a large showcase of mango delicacies from different districts – chips and jams, mango wine, mango juice, mango gift packs besides dishes and desserts made with the fruit.
Creative bulb mango juice
Mango gift packs
Mango heart with black glutinous rice
Mango chicks
Mango roll
The mango is also incorporated into Tsou-Ma-Lai Farm hotel's restaurant menu. We relished a lunch of mango cuisine and sweet treats to finish.
There are plenty of new dishes to try. The stir-fried minced shrimp with diced mango is wrapped in lettuce leaf and eaten in one bite. On top of that, there is the unique yet interesting dish – glutinous rice cake, served with dried mango and green mango.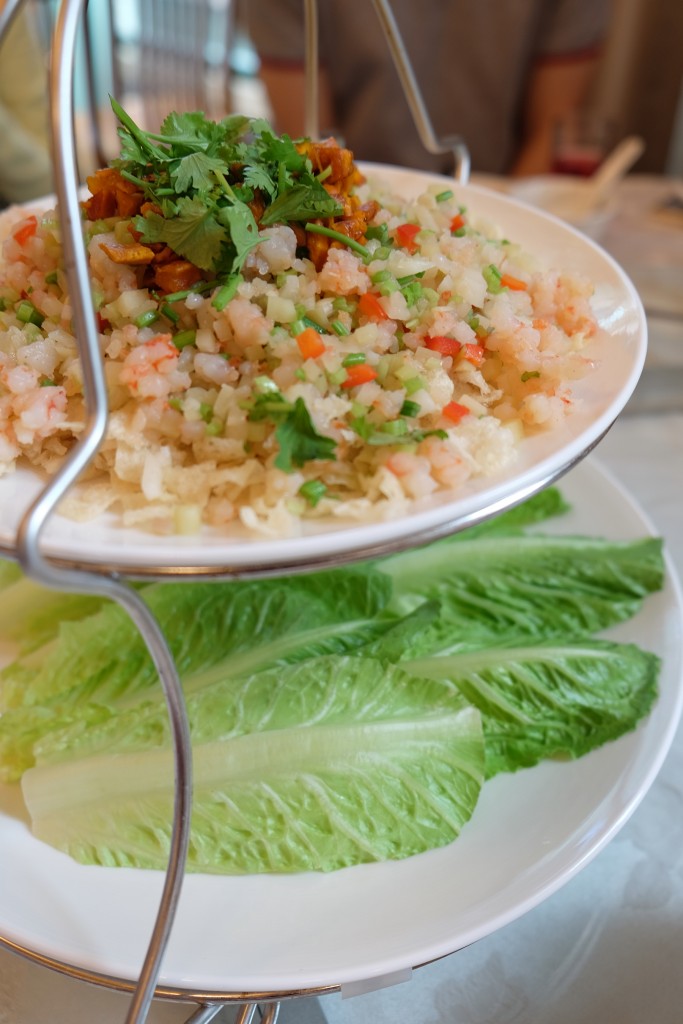 Stir-fried minced shrimp with diced mango
Glutinous rice cake with dried mango and green mango
Mango stir-fry pork jowl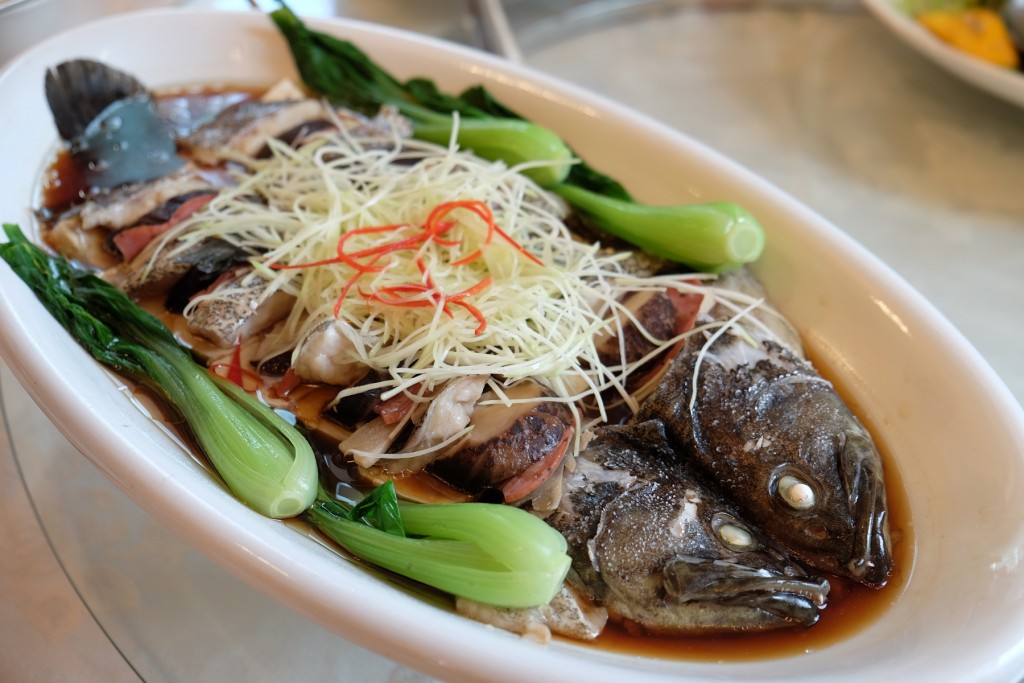 Steamed kirin grouper with shredded mango
   Mango pancake
After the mango celebration, we adjourned for mango ice. The delightful experience took place at Yu-Ching Mango Ice House, where we tasted mango ice served with fresh mango and ice cream 熱情小子芒果冰 .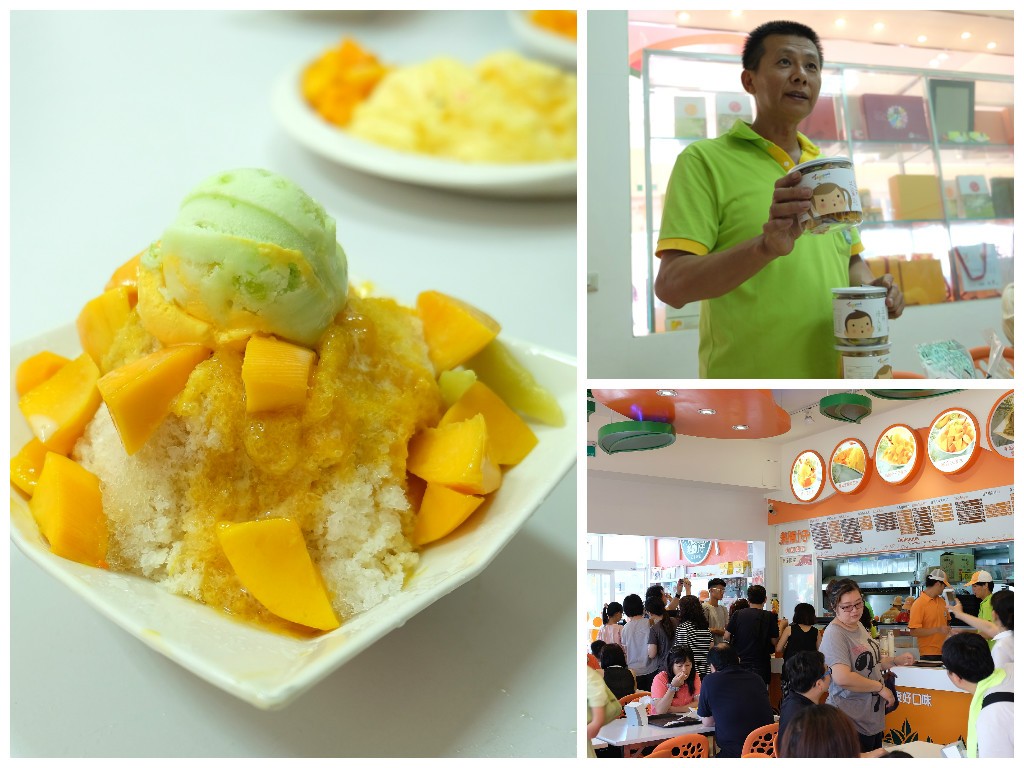 Yu-Ching Mango Ice House 台南玉井熱情小子芒果冰館
The mango festival indeed offers all kinds of excitement. So if you are in Taiwan around this time, do consider taking the time to visit this exhibition and savour the many varieties of mango. You can discover more of my Taiwan leisure farm visits here.
Tsou-Ma-Lai Leisure Farm
742, Tainan City
Danei District
Taiwan
Tel: +886 6 576 0121
Website: http://www.farm.com.tw/
*Thanks to Taiwan Leisure Farms Development Association & Apple for hosting the trip