U.S. Independence Day Black Tie Gala Dinner 2016 at Hotel Equatorial Penang
BY CK Lam
To commemorate and celebrate America's 240th birthday, a Black Tie Gala Dinner event was held at Hotel Equatorial Penang, with American Malaysia Chamber of Commerce (AMCHAM) collaborating with organizing committee – First Solar, Jabil, Hotel Equatorial Penang, Celestica, TechDome Penang, and Venessa Diamonds.
The fund raising event in supporting the community and strengthen the bilateral relationship between Malaysia and the United States was a showcase of American-inspired menu, marching-in of U.S. marines, toasting ceremony, fashion show, lucky draw and more.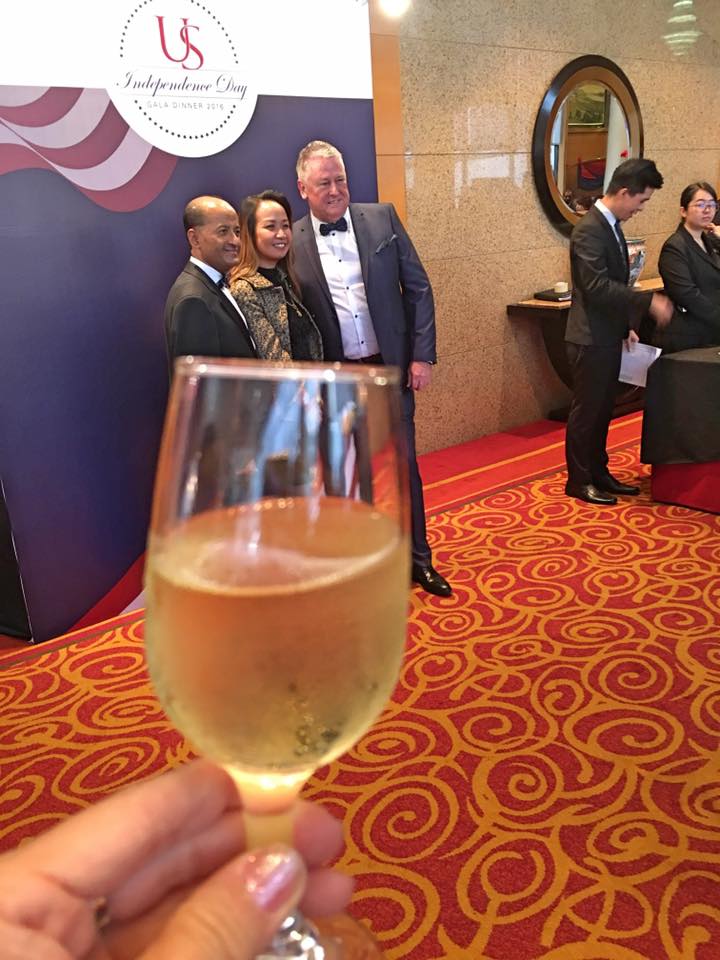 Held at the Grand Ballroom in Hotel Equatorial Penang, the event was graced with the presence of His Excellency Joseph Y.Yun, American Ambassador to Malaysia, Honourable Penang Chief Minister YAB Mr Lim Guan Eng and 400 distinguished guests.
Arrival of Penang Chief Minister YAB Mr Lim Guan Eng
Speech by His Excellency Joseph Y.Yun, American Ambassador to Malaysia
The celebration of U.S. Independence Day is a federal holiday in the States, commemorating the adoption of the Declaration of Independence on July 4th 1776. It declared that the thirteen American colonies regarded themselves as a new nation, the United States of America. Thus, for all the years since then, the Fourth of July is a public holiday and celebrated with great pomp.
The marching in by U.S. Marines
Social awareness was brought to the fore-front with Diamond, Gold and Silver sponsors raising funds of RM178,200 for three beneficiaries, namely AMCHAM-MACEE Scholarship, Tech-Dome Penang, and Dream Zephyr Foundation.
Guests were treated to an American-inspired menu crafted by Grand Hyatt Dallas Fort Worth Hotel Executive Chef Jean-Claude Plihon in collaboration with Hotel Equatorial Penang Executive Chef Ronney Too.
The dinner started with the appetizer of tiger prawn, followed by a creamy corn veloute, and a roasted beet salad with cheese. When it came for mains, guests were served with both roasted chicken and seabass. For dessert, the dish of fromage blanc cheesecake served with apricot, pistachio and honey ice cream proved to be a well-balanced sweet treat. For me, the appetizer and dessert were the dishes that stole the limelight.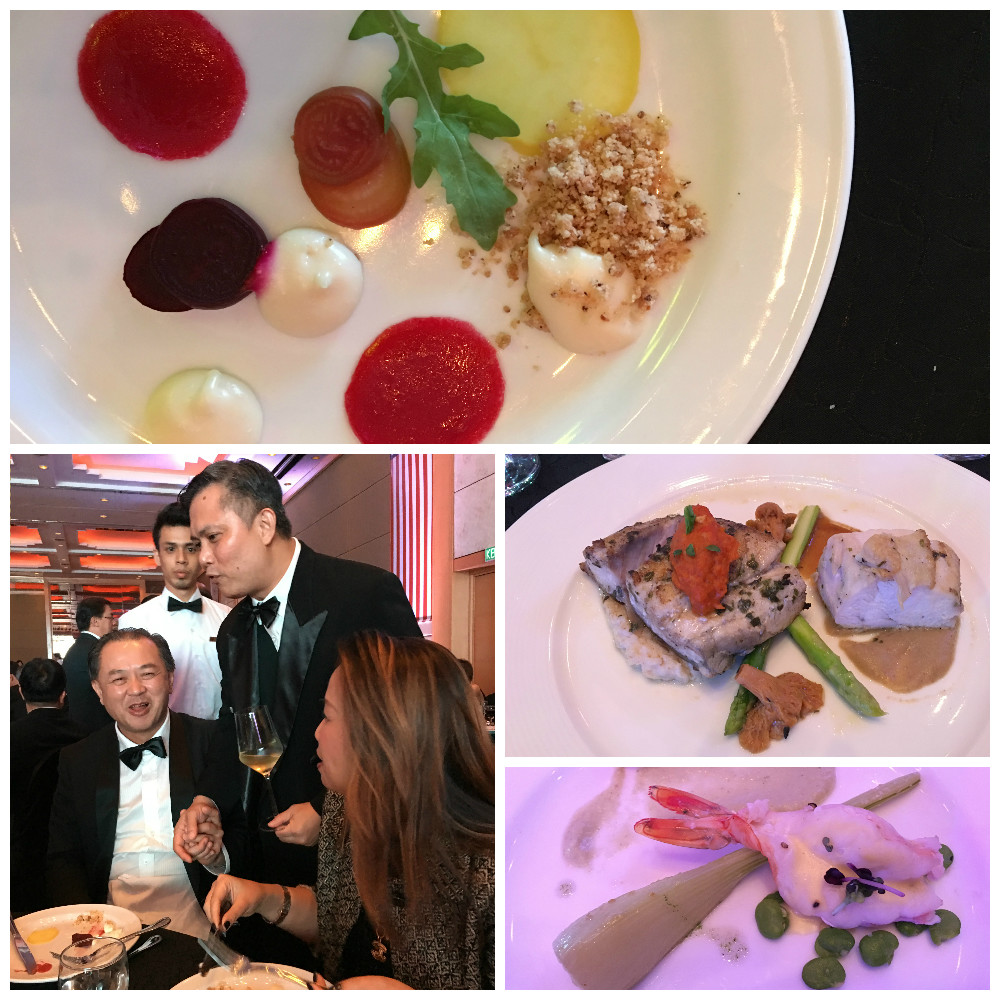 All in all, the event was a great eye-opener for me as I managed to learn more about this monumental annual event, and also enjoyed the culinary preparations as well.
Myself with  public relations executive Gillian Tan
Hotel Equatorial Penang
1 Jalan Bukit Jambul
Bayan Lepas
11900 Penang
* Many thanks to Hotel Equatorial Penang for laying on this invitation.