Dine on a 45 Feet Long Table @Gudang Cafe, Penang
BY CK Lam
The key ingredients to an enjoyable meal is tasty food topped off with delightful coffee service in a cozy setting. Gudang Cafe is one such offering in the Penang foodie scene. Situated on Lebuh Armenian in a 1950's industrial warehouse, many would have walked by without noticing this gem of a space.
The air-conditioned cafe with incredibly high ceilings is nostalgic in a rustic way. Upon stepping into the place, you would be greeted with warmth unlike any other with its elements of unique rustic wooden furniture and artwork.
The ground floor is connected to the upper floor using a wooden staircase with industrial look fencing. There are more seating in this long narrow space.
A view of the cafe from the upper floor
The focal point is the aged 45 feet long Chengal wood table, weighing 1.2 tons, with beautiful patina exuding warm depths of wood. The table is an amazing find, sourced directly from an old bungalow in Penang. Diners can oversee the entire cafe at this long table seating.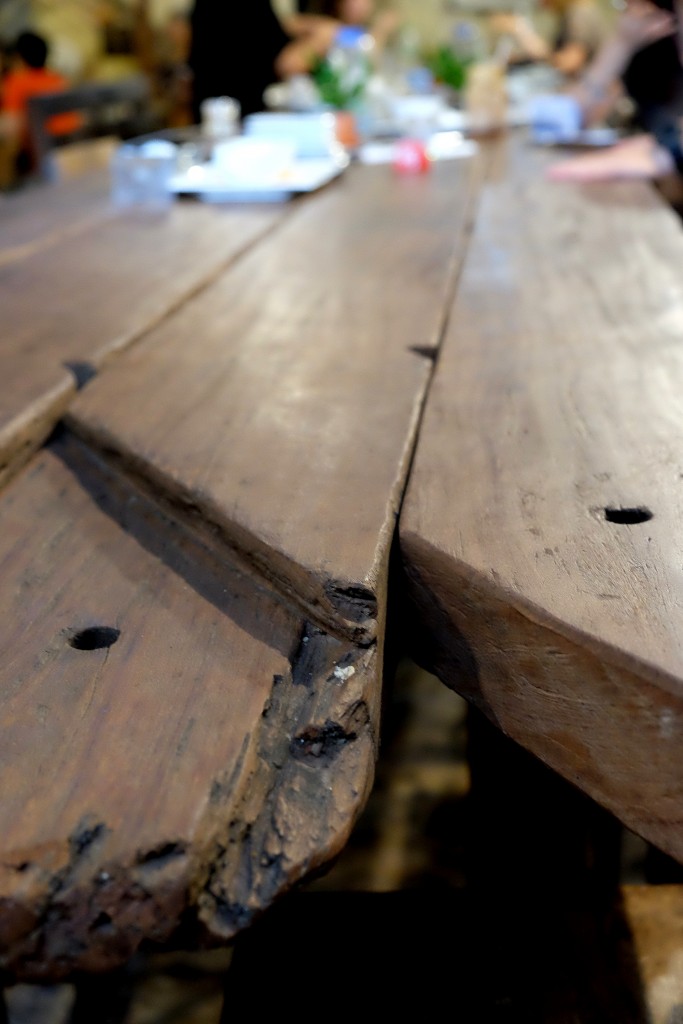 Entranced by the level of character of the long table
Partial view of the long table
The cafe's character and its large spaces is a popular spot to eat and drink in the inner city of George Town. When asked to describe the menu, Manager S.H. Low mentioned that it is a combination of Japanese and Western cuisine, with desserts along with coffee, chocolate and tea.
The signature Gudang Coffee is made from medium-dark roast Arabica beans from the mountains of Chiang Mai, Thailand. The menu also features a selection of beer besides cold beverages of fruit juices and ice blended.
Gudang Coffee RM12.80
Muffins, brownies, crepes, pastries and macaroon with slather of smooth cream
Wednesday is Yakitori night, where you enjoy skewers of meat and seafood prepared with simple seasoning accompanied by Jazz music.
There is even a Kaiseki menu. Available for dinner on Tuesday by special order, it is the way to sample multi course Japanese dishes with live music playing in the background. Together with a group of friends, we enjoyed the courses of an appetizer, a soup, a sashimi platter, tempura prawns, a grilled wagyu beef dish and ice-cream with macadamia nuts. The Kaiseki dinner is priced from RM150 – RM180 per person.
Soup with a mix of lotus root, brinjal, carrot and radish to warm up the stomach
Refresh with simple bowl of salad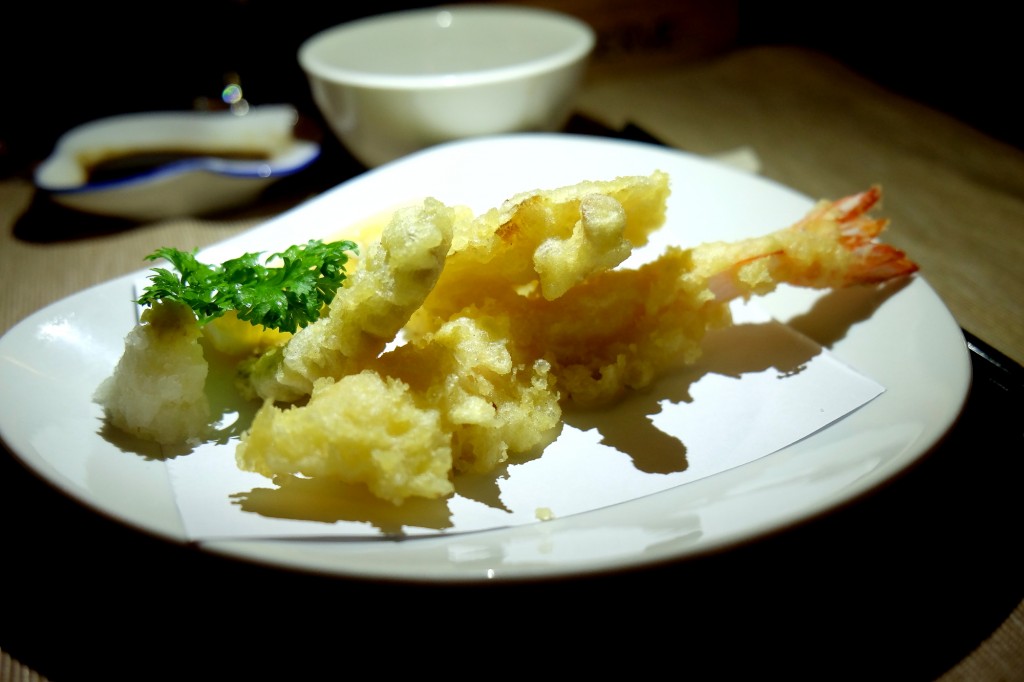 Tempura prawns
Sashimi platter with thick cuts of seafood
You can count on wagyu beef in this dish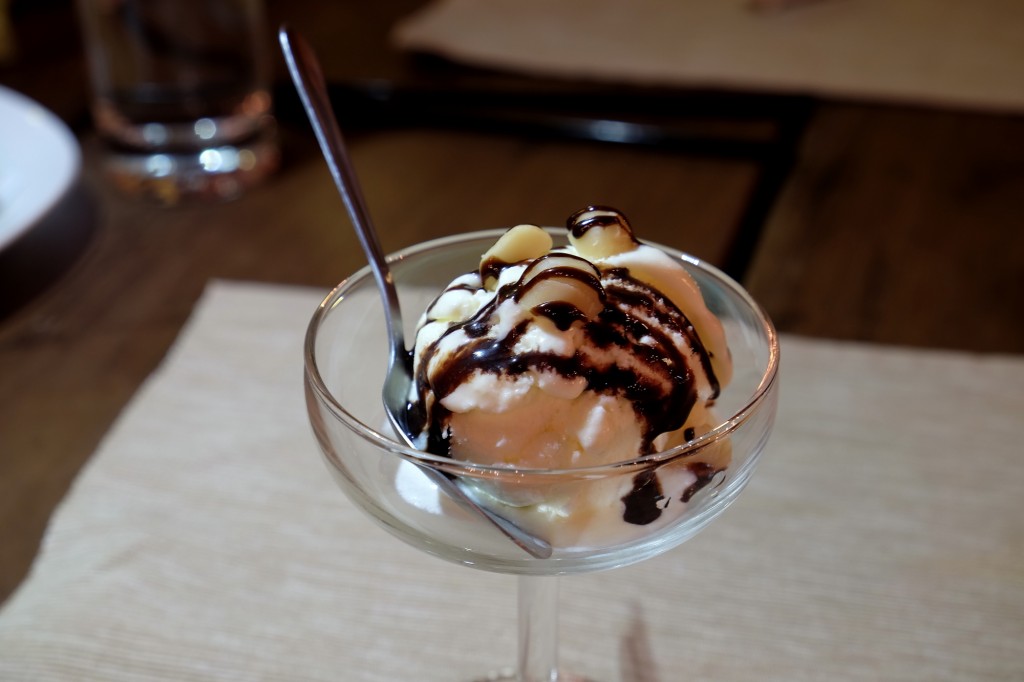 Ice cream with organic macadamia nuts
Took time over a cup of hot coffee
Friends coming together to feast
The regular a la carte menu at Gudang offers ample dining options, ranging from pastas, rice dishes to Western-style dishes. Vegetarian dishes are not on the menu but are available upon request.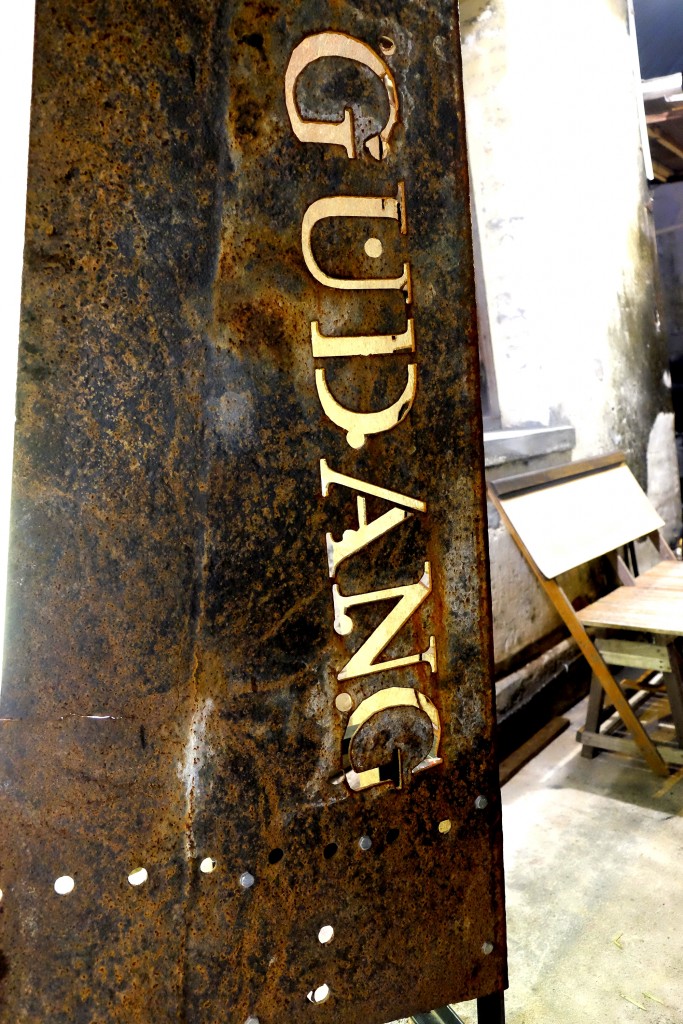 The menu also declares the Dinasour as its signature drink. The cool treat lives up to the appellation, tasty, rich, creamy and fun with nuttiness of peanut butter and chocolate.
Dinasour RM14.80
At Gudang Cafe, it wasn't just the character of the cafe that distracted me. On my dinner and lunch visits, the service was good and the well thought-out dishes from the menu were made fresh and tasty.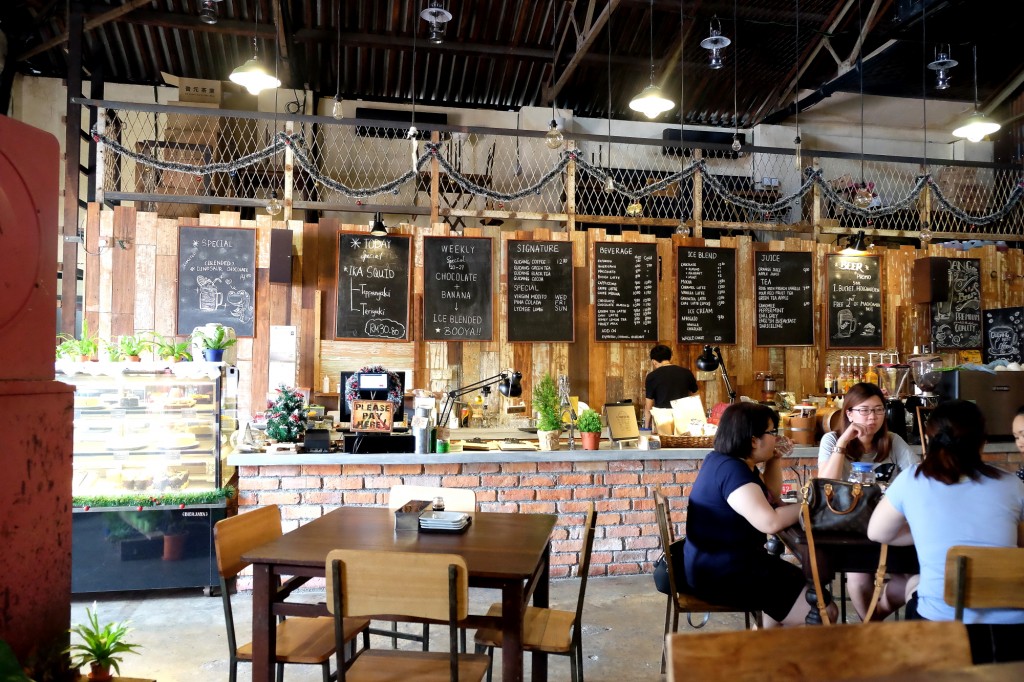 Gudang Cafe is open daily except Thursdays, public holidays and school holidays. Business hours are from 10am and stay open late into the night, till 12 midnight.
Gudang Cafe
5 Gat Lebuh Armenian
George Town
10300 George Town
Pulau Pinang
Tel: 04 – 2519634