Zealand Bak Kut Teh & Seafood Restaurant
Zealand Bak Kut Teh & Seafood Restaurant (新西蘭) is one of the many good places to have a meal of bak kut teh (pork ribs soup) in Penang.
A drive along Gurney Drive will lead you to the non-air conditioned restaurant which serves not only bak kut teh but also seafood (chu char) delights.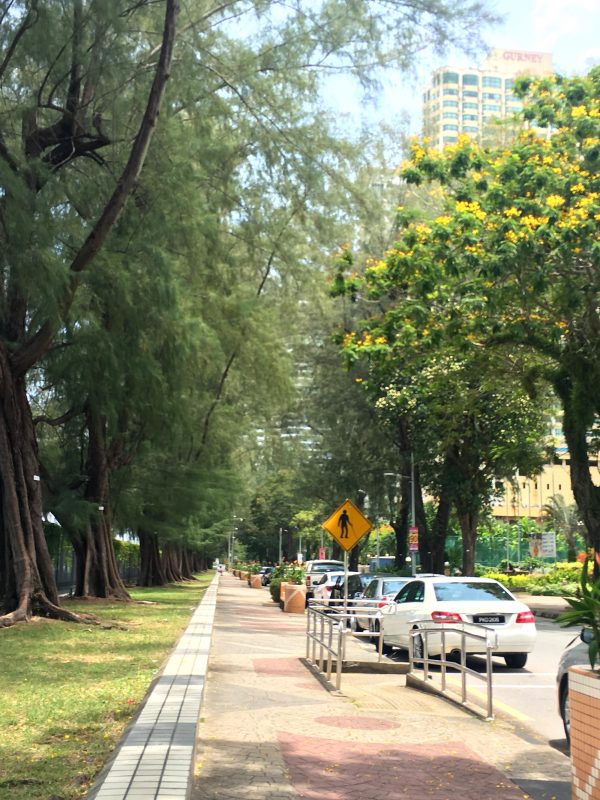 The eatery is open for breakfast and lunch and the crowd is big especially on weekends, with locals and tourists in search of local flavors.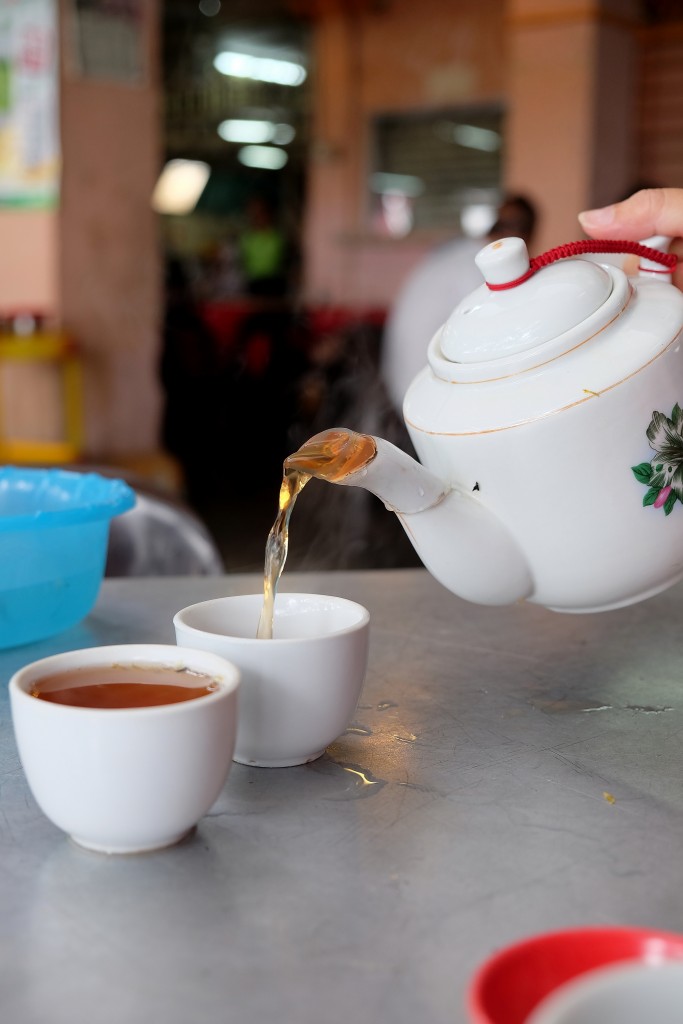 Have a cup of hot Chinese tea while waiting for the food
As stated in the outlet's name, the menu is not confined only to bak kut teh. There is also an array of chu char Chinese dishes prepared with an assortment of seafood.
Being fans of bak kut teh, we had the herbal-meat-based-broth served with pork ribs, mushrooms, tofu, pork belly and beancurd sheet. With warming fragrant dark broth and meat complement with freshly cut garlic and chili padi in soy sauce, it is a good reason to go for another bowl of white rice.
Hearty pot of bak kut teh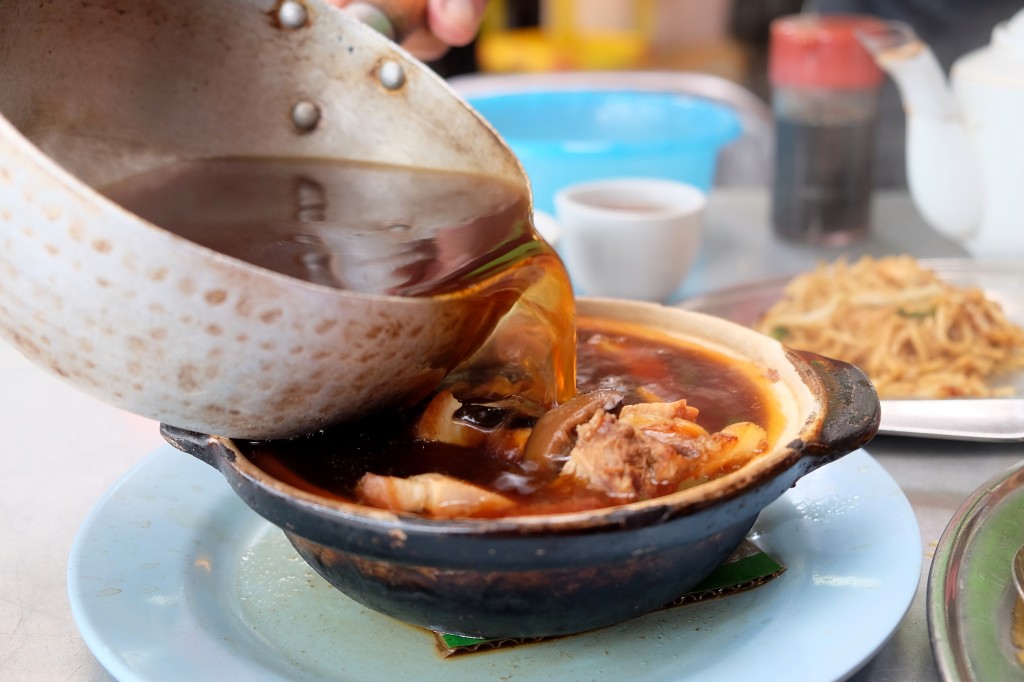 Soup is replenished generously
There is a list of chu char dishes to choose from and a favorite is the Teochew-style steamed fish. The whole fish is cooked perfectly with accompaniments of tomatoes, preserved salted vegetable, white bean curd and sour plum. The flavors are awesome, spiked with chili padi.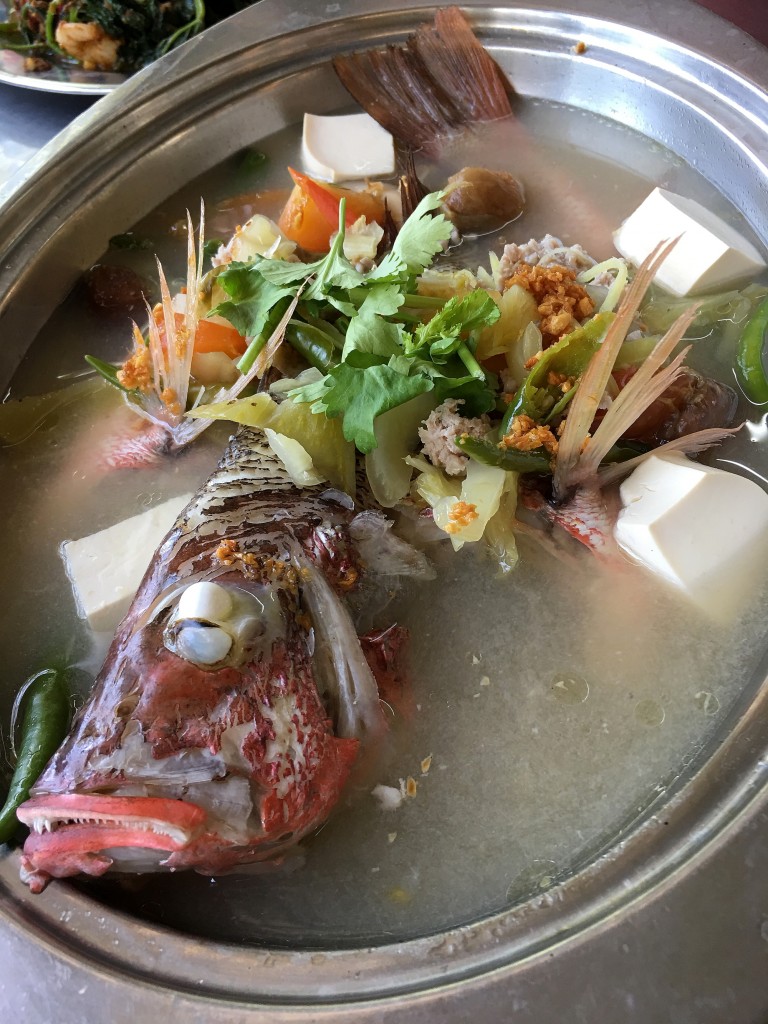 Teochew-style steamed fish
Among the vegetable offerings are the sambal kangkung, stir-fried French beans, beancurd with brown beans and the spinach soup that delights with salted egg and century egg.
 Sambal kangkung
Stir-fried French beans

Spinach soup with balance of salted egg and century egg
Beancurd with brown beans
Besides the dishes, there are also noodles prepared in a spectrum of cooking styles. A household favorite that diners keep coming back for more is the stir-fried mee teow. The dish is prepared with strong wok-hei with several simple ingredients, namely garlic, bean sprouts, Chinese chives and seafood.
The breakfast and lunch spot is open from 7.30am till 2.45pm. Go early to avoid disappointment and if you can't get a table, walk over to the nearby Public Cafe or Song River Cafe which are renowned for their seafood porridge, noodles and bak kut teh.
Zealand Bak Kut Teh & Seafood Restaurant (新西蘭)
62 Gurney Drive
10250 George Town
Penang
Tel: +6017 – 4738877