Domaine Prieure-Roch Wine Dinner @Macalister Mansion Penang
Domaine Prieure-Roch Wine Dinner @Macalister Mansion Penang
Macalister Mansion, an exclusive boutique hotel in Penang with an atmosphere of cozy luxury is a well-known name to locals, visiting guests and expatriates. For one, its Dining Room is a gastronome retreat – delivering a gamut of dining experiences for diners.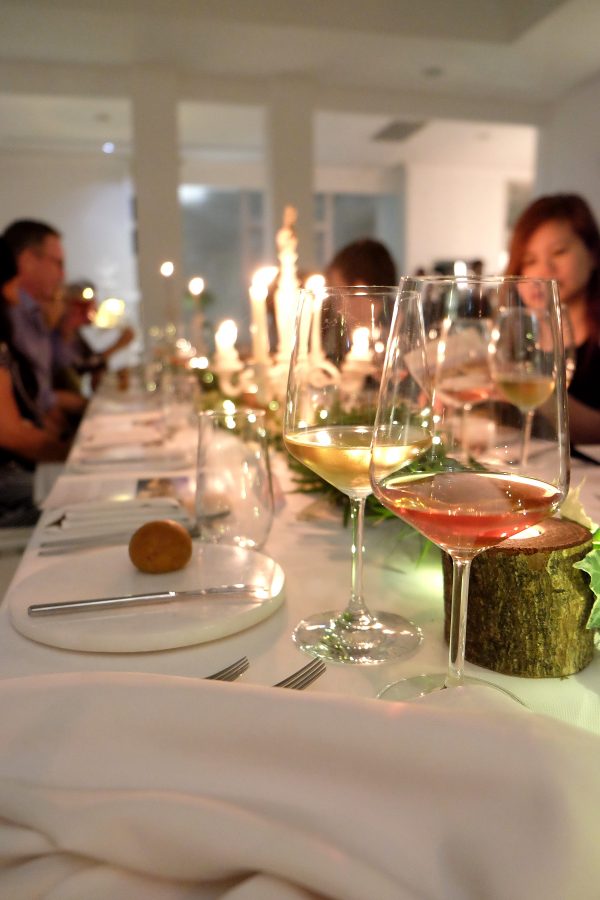 The white gorgeous dining room recently hosted its Domaine Prieuré Roch wine dinner with the presence of the domaine's co-director and winemaker Yannick Champ. The event offers the opportunity to savor a series of the Prieure-Roch wines.
The winemaking philosophy at "DPR" is built upon an organic approach to viticulture. The results are wines of extraordinary aromatics and energy, with brilliant acidity and ripe, complex fruits, capable of drinking young but also for long- term cellaring.
Yannick Champ whom has worked alongside Domaine owner Henry-Frédéric Roch since 2005 shared some of the best the Burgundy wine domaine has to offer.
Among them were the:
2014 Bourgogne Rose, 1500 bottles produce/year
2014 Ladoix Le Cloud Blanc, 2500 bottles produce/year
2014 Nuits Saints Georges 1er Cru Vieilles Vignes, 6000 bottles produce/year
2014 Vosne Romanee 1er Cru Suchots, 4000 bottles produce/year
2013 Clos De Beze Grand Cru, 3600 bottles produce/year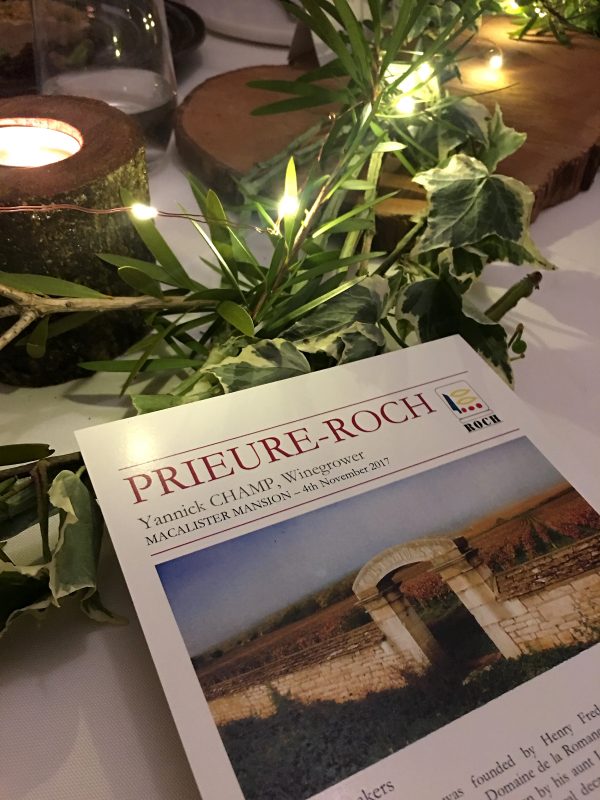 The Prieure-Roch wines were complemented by a menu crafted by Sous Chef Alfred Wee and his team – a taste journey of five courses with amalgamation of textures and flavours.
To begin with, there was the glass of 2014 Bourgogne Rose. The crisp Pinot Noir-based rose wine produced under the regional Bourgogne appellation set an easy pace to the evening.
Light delicate canapes were soon served. Crispy bites with romesco and sour cream was served alongside a seaweed tart filled with radish marinated with horseradish. Partner to a glass of 2014 Ladoix Le Cloud Blanc (chardonnay), the flavors blended in refreshing ways. This is an easy to drink wine – very floral and with a gorgeous nose of incense.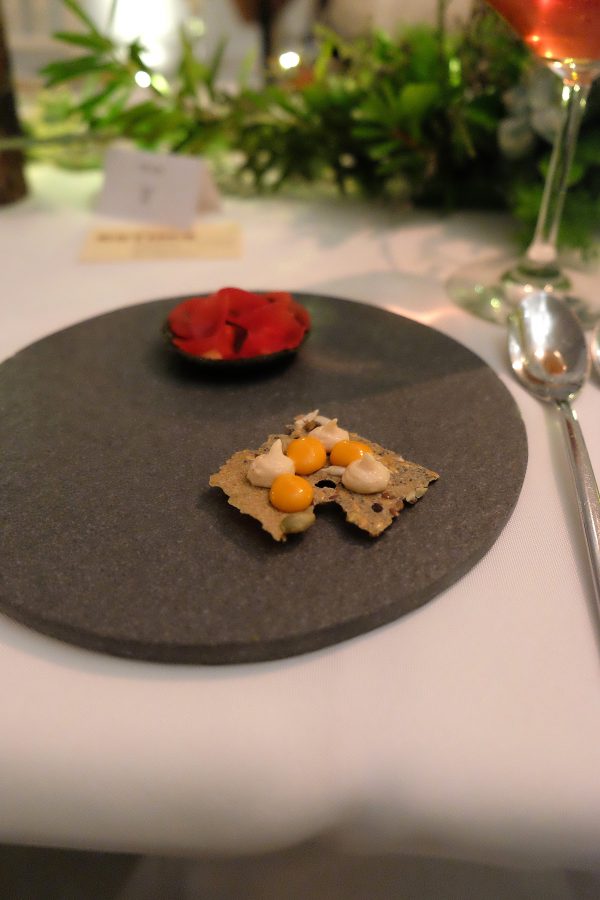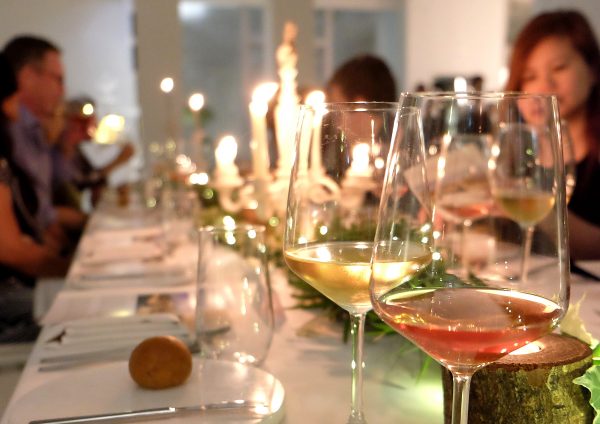 An enticing dish of mud crab dumplings prepared with daikon, granny smith apples and honey was sent out for our first course. Nicely made with a good bite and intense umami and sweetness from the seafood, the dumplings were paired with the 2014 Nuits Saints Georges 1er Cru Vieilles Vignes. The wine with perfume of black fruits and spice aromas offers a slightly sweet finish.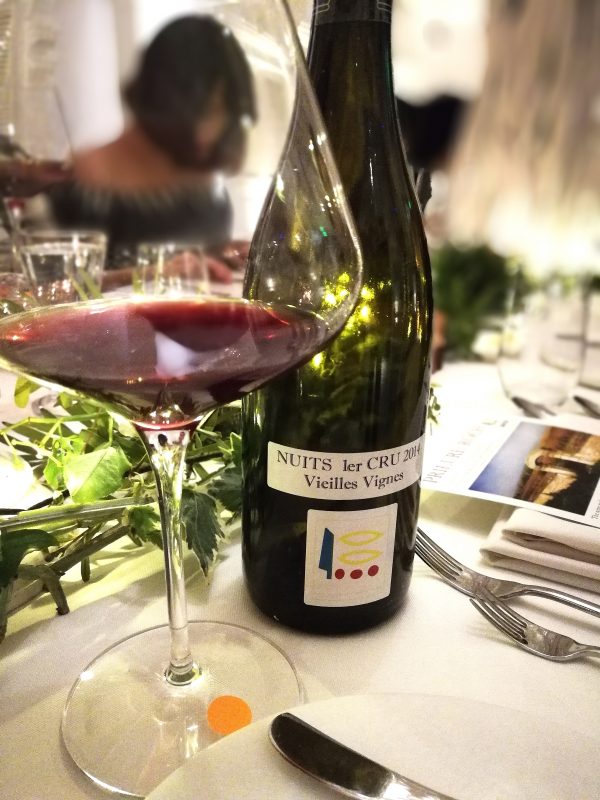 Followed up was the 2014 Vosne Romanee 1er Cru Suchots, a popular red wine from Vosne-Romanee Les Suchots. The full-bodied wine with earthy, spicy characters provided the backdrop for raviolis embedded with shredded duck confit. Amplified with trumpet mushrooms and bruxelles, it was a comforting dish.
Dr Vachara Phanchet sharing notes of the 2014 Vosne Romanee 1er Cru Suchot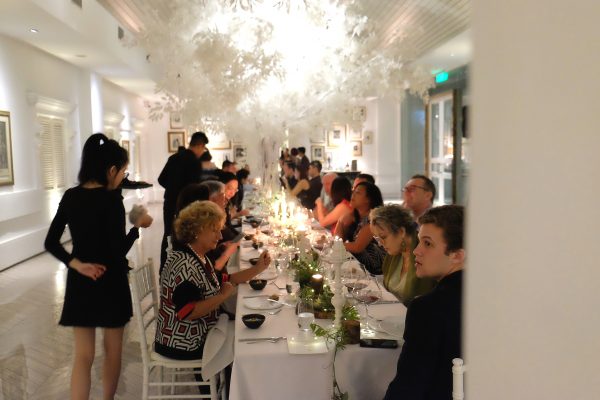 The finale red to this wine pairing affair was the 2013 Clos De Beze Grand Cru. The intense and brilliance wine with an alcohol content of 12% was pretty enjoyable and certainly good for keeping for the next couple of years.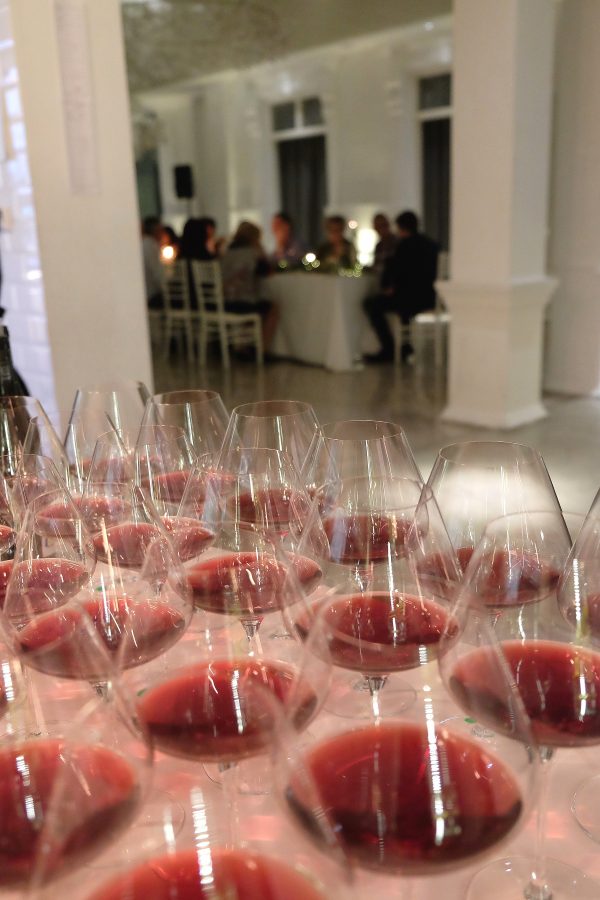 2013 Chambertin Clos De Beze Grand Cru
The 2013 Clos De Beze Grand Cru was paired with two main courses – lamb and beef dish. The quality of both meat and their cooking were perfect. The chef had the lamb prepared with onion confit, couscous and navarin jus while the beef with juicy, flavorful interior was served with shaved truffle, asparagus and honeycomblike morel mushrooms.
I preferred the taste of the red wine with the beef – it was utterly delicious and the accompaniments were great pairing.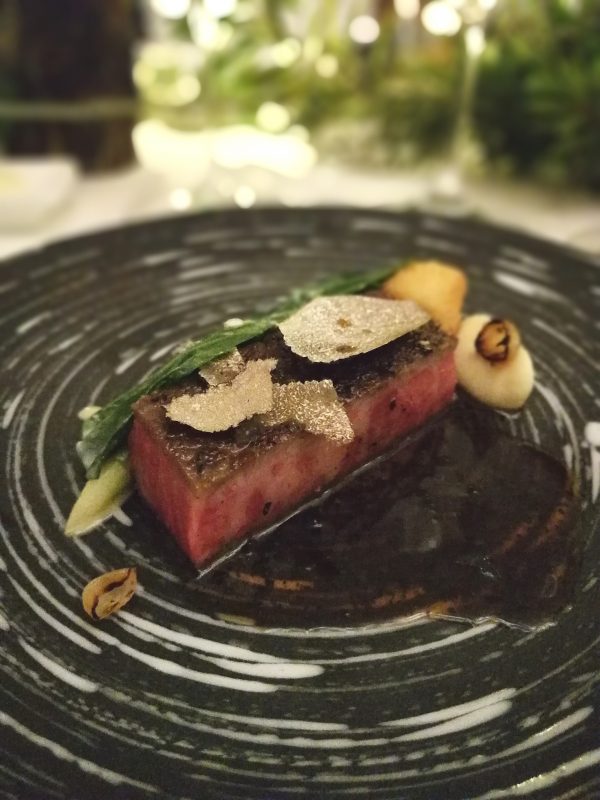 2013 Clos De Beze Grand Cru paired with beef dish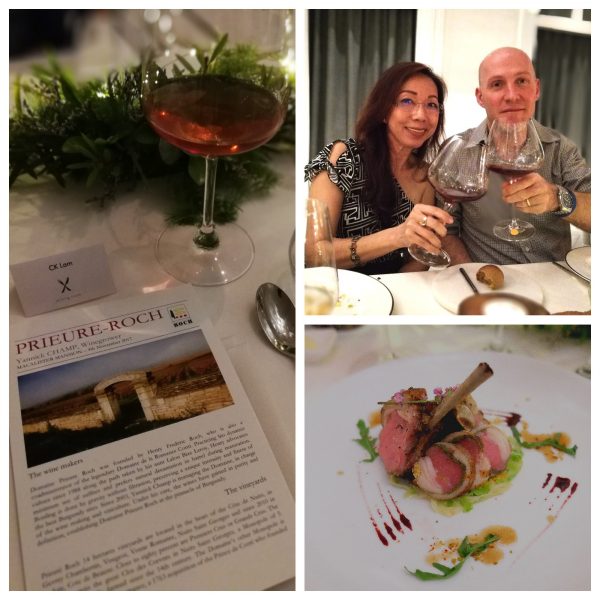 2013 Clos De Beze Grand Cru  paired with lamb dish
The night was rounded off with a dessert offering layers of creamy ricotta richness, tartness of cherry sorbet and crunchiness of pistachio. With an intense color and flavor combination, the dish had divided opinions at the table but for fans of the ingredients, they happily devoured the dish.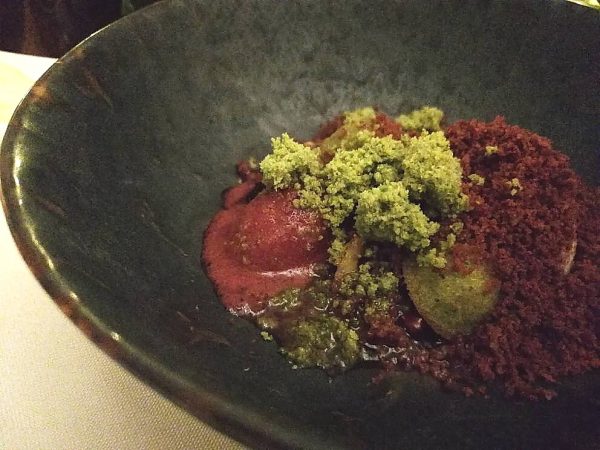 It was a fantastic night of fine indulgence, and it was made all the more enjoyable listening to commentary of the wines by Yannik Champ and Estima Consulting Regional Sales Manager, Eric Wurbel.
I will certainly be keeping an eye out for their wines. My personal favourite wine is the 2013 Clos De Beze Grand Cru.
Dinner, followed by photography session with Dato Sean and Yannick Champ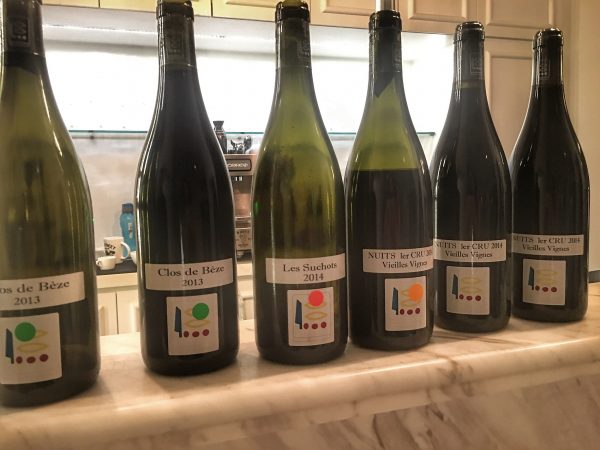 Wines with a lofty price tag
Macalister Mansion
228 Macalister Road
10400 Penang
Malaysia
Tel: 04-228 3888

* Many thanks to Macalister Mansion for extending this invitation.