Yean Yean Restaurant – Loke Sok Seafood @Tanjung Bungah, Penang
Yean Yean Restaurant – Loke Sok Seafood @Tanjung Bungah, Penang
Located along Jalan Lembah Permai (opposite of Tenby International School), Yean Yean Restaurant features Loke Sok Seafood. Open only for dinner, the non-airconditioned restaurant is a neighbourhood favorite for Chinese chu char dishes.
Its menu is comfort food, anything from home-cooked dishes to stir-fried noodles and rice. Service is fast, with dishes arriving at the table in around 15 minutes, and the portions are generous.
For a meat dish, we were recommended their house specialty: the braised pork leg. The dish was perfectly executed, the meat tender and delicious, perfumed with the gravy. The dish is a big hit with their regulars.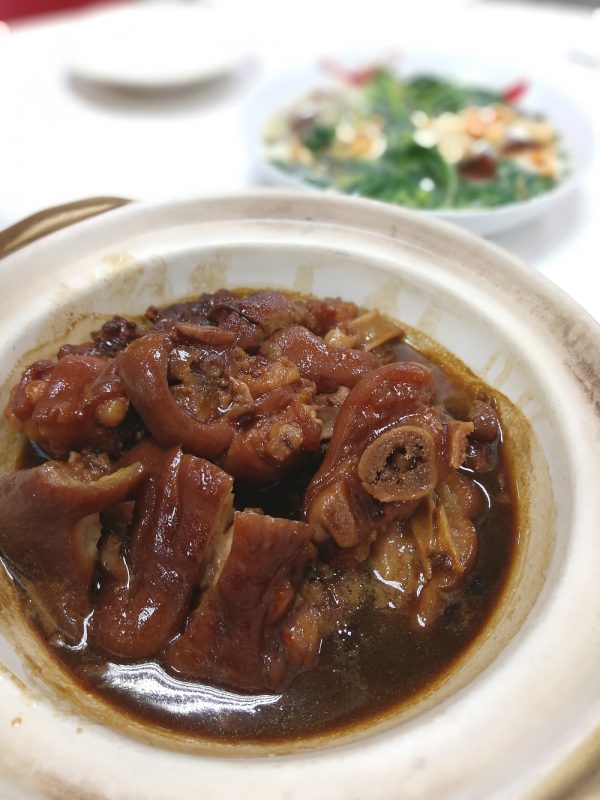 Braised pork leg RM28
Next is the sweet and sour pork, an all-time favorite dish. The chef deep-fried the marinated meat to seal in the juiciness, then stir-fried with a combination of sauces along with cucumber, onions, tomatoes, and capsicum. The dish certainly delivers the appetizing sweet sour taste.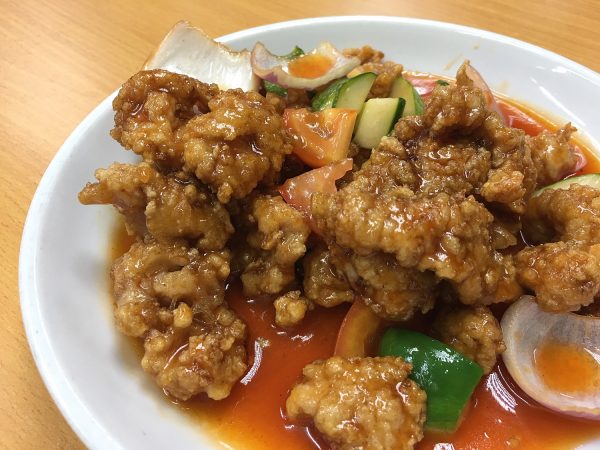 Diners can also enjoy servings of seafood. To appeal to the varied tastes of fish lovers, there are mouth-watering choices: deep-fried sweet-sour fish, sour lime steam stingray, curry fish or Teochew steam fish.
What we did like, though, was the Teochew steam fish. Done with pickled vegetables, chili padi, and tomatoes, the combination of tanginess and spiciness was spot on.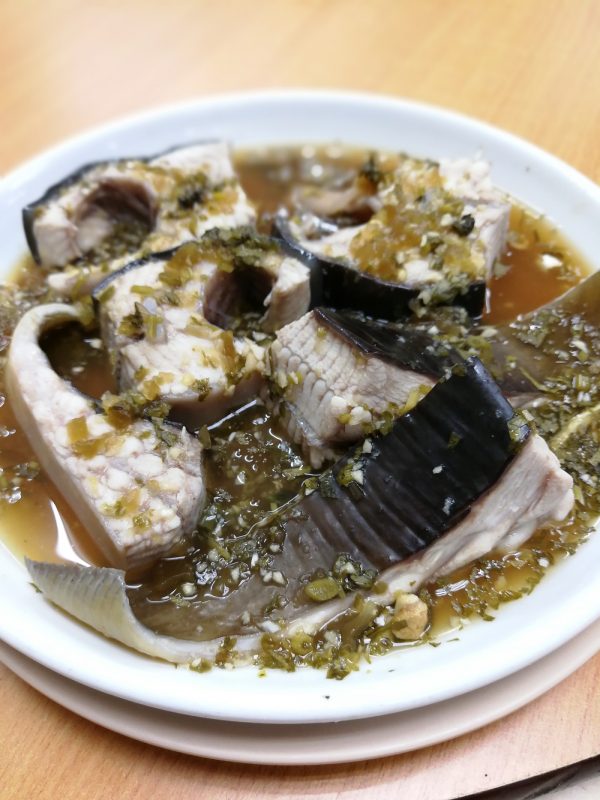 Sour lime steam stingray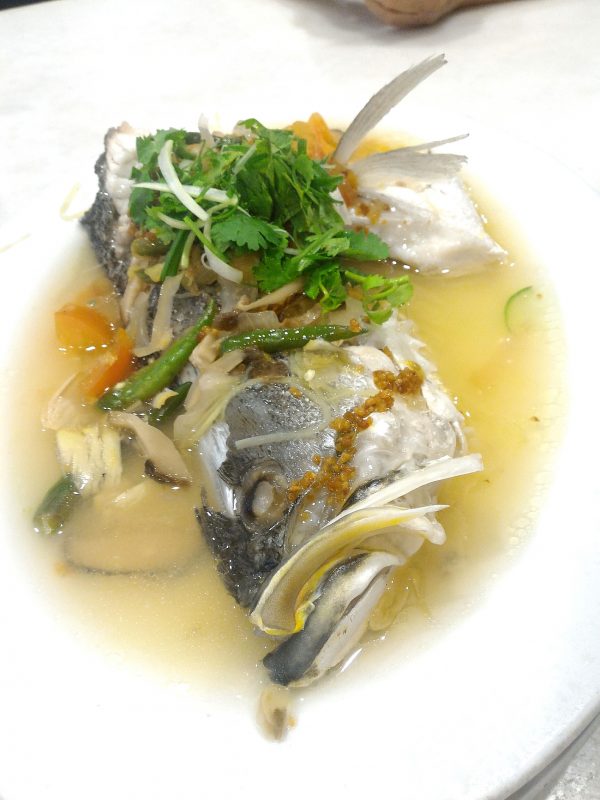 Teochew steam fish
The kitchen also cranks out egg dishes and diners can hardly go wrong with choices such as fried egg with onions or prawns.
Onion fried egg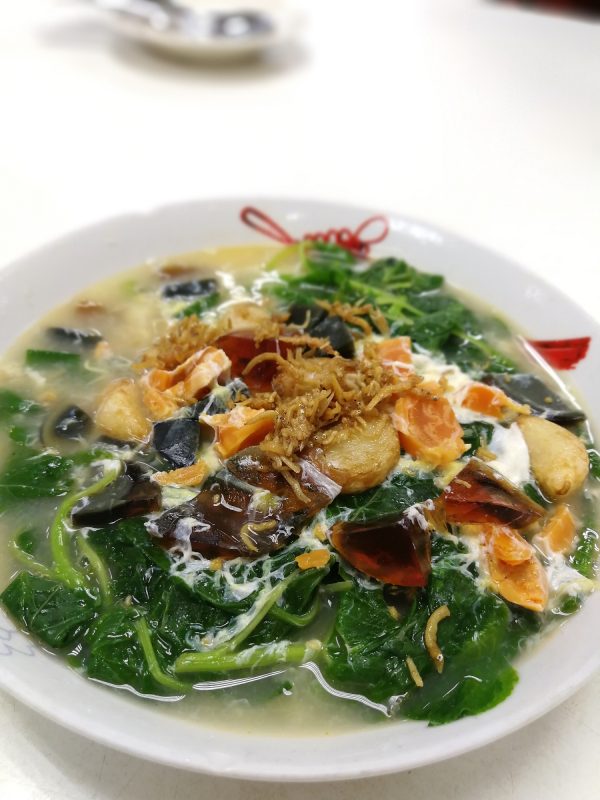 Stir-fried spinach with salted egg and century egg
There is a variety of beancurd dishes and an interesting offering is the one with flavors and textures amplified with the egg, Chinese black mushrooms, carrot, and ridge gourd. Though the ridge gourd may be an acquired taste for some, there are many who cannot resist ordering this dish.
Yean Yean Restaurant was very packed on our day of visit. Before we stood up to leave, a new group was standing by our table waiting to be seated.
The restaurant is definitely worth checking out the next time you are looking for a meal of Chinese chu char dishes around Tanjung Bungah area. Apparently, the chef of this restaurant also operates the Loke Sok Seafood outlet (lunch hours) at Public Cafe in Gurney Drive.
Yean Yean Restaurant – Loke Sok Seafood
93 Jalan Lembah Permai
Tanjung Bungah
11200 Penang
Tel: 016-458 9802 (Ah Lai)
Business Hours: 5pm till 10pm