Island Escapade in The Danna Langkawi
Island Escapade in The Danna Langkawi
Pulau Langkawi is an Andaman Sea idyll that conjures up a superlative vision of barefoot luxury including soft sands, turquoise waters, beach side luxury villas, islands archipelagos and delicious cuisines.
These essences are encapsulated non-better than The Danna Langkawi, thus it's no surprise that this 5-star hotel is consistently one of the popular honeymoon and holiday destinations in South-east Asia.
This hotel situated at Telaga Harbour Park, (being just 15-minutes from the touristy Cenang Beach) is on the doorstep of some of Langkawi's major attractions. With colonial inspired architecture, the hotel sits in well-groomed grounds surrounded by lush tropical gardens.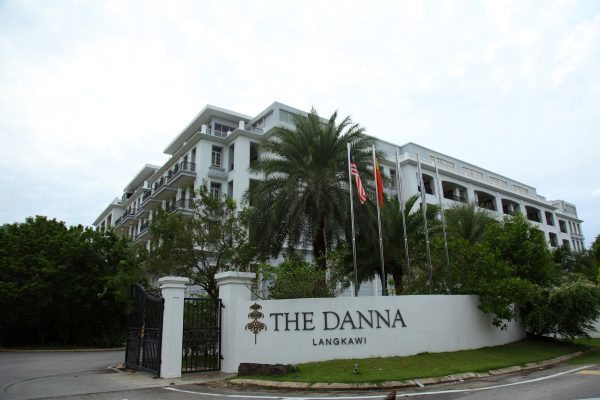 It was mid-afternoon by the time I reach the hotel for my two-night stay. The hotel provides complimentary and comfortable airport transfer for all guests till 31st March 2019.
As with all arriving check-in guests, I get to enjoy a complimentary welcome drink, and a neck and shoulder massage. How relaxing is that!
LUXURIOUS VILLA OFFERINGS
I was given a tour of the colonial-inspired rooms and suites beside the newly constructed beach villas stretching along the beach. Both the luxurious Princess and Empress Beach Villas with private pools, own spa treatment areas, private access to the beach, and floor-to-ceiling glass doors offers unobstructed view of Andaman Sea.
Complemented with villa host services, the beach villas provide ultimate privacy for couples, families and solo travelers. The two-bedroom Empress Beach Villa appeals to groups as it sleeps six people. The Princess Beach Villa is a smaller-scale version of Empress. Built with one bedroom, each villa allows a maximum of three occupants.
My Princess Beach Villa is tastefully furnished with a spacious bathroom with separate rainforest shower and bathtub, and a living and dining hall with large plasma screen TV.
Princess Beach Villa with a private pool
Complimentary bubbly and fresh fruits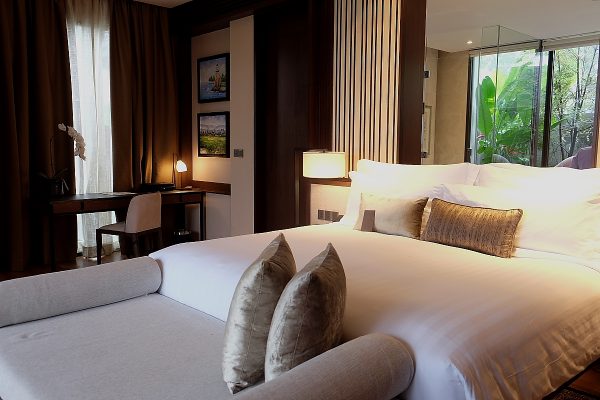 I woke up one morning with a quieter breakfast experience at the outdoor terrace of my Princess Beach Villa. There is the table laid for me with fine tableware and cutlery along with hot, freshly prepared breakfast sets.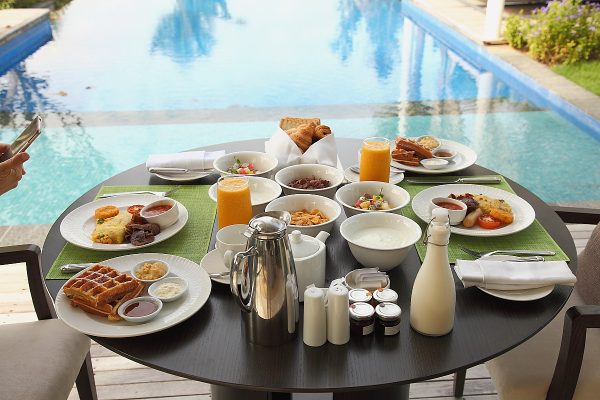 Option of having breakfast in villa or venture to Planter's for bubbly buffet breakfast
TOUR OF HOTEL ROOMS
The Danna Langkawi features 125 spacious rooms and suites surrounding a courtyard with lush greenery and fish ponds. Each room is equipped with either a king-sized four-poster bed or single beds, and all have balconies with either sea and pool, courtyard, rain forest or marina views.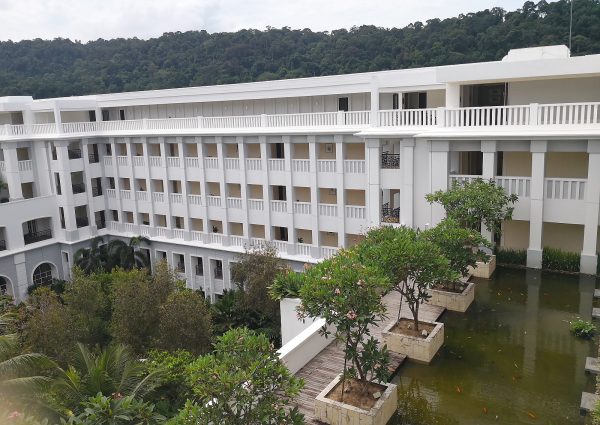 Courtyard with lush greenery and fish ponds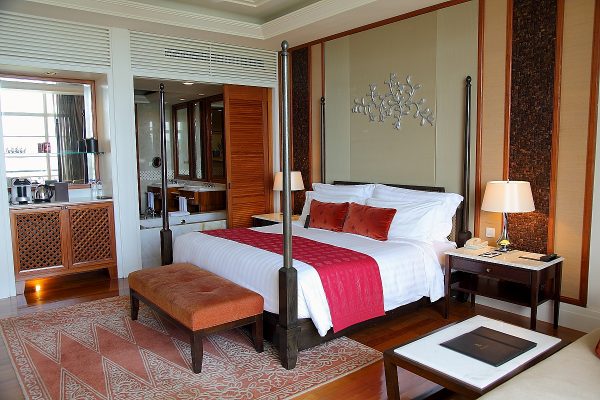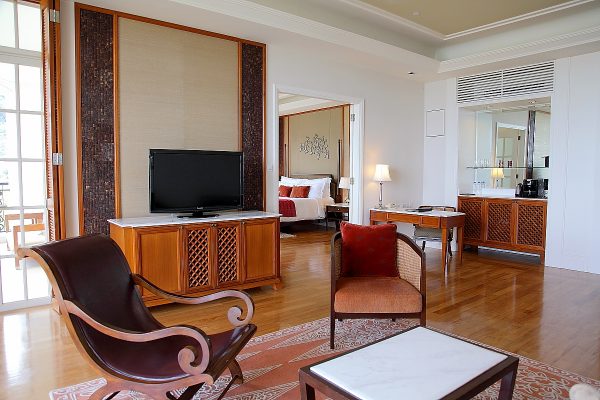 The hotel also has suites for those who want spacious accommodation. The Royal Imperial Suite located on the fifth floor is the biggest and boasts superb views. With its own private terrace, plunge pool, kitchen, dining room, steam room and gym, the suite that sleeps up to six is the choice of many VIPs.

Royal Imperial Suite with a deck and private pool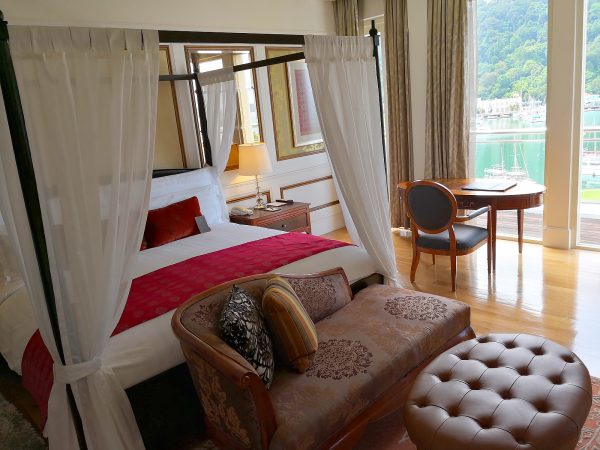 Large living room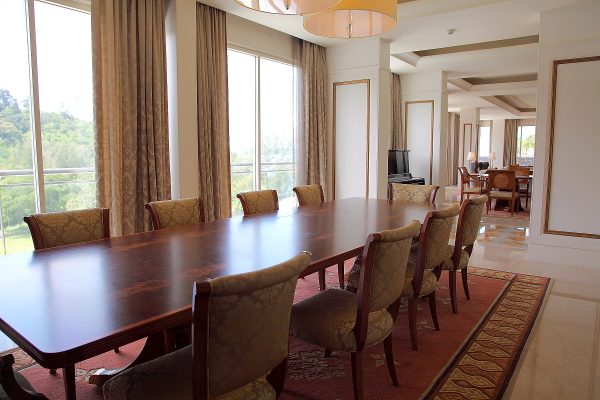 Grand dining area
SOAKING TIME
Have a lolling time in its infinity pool equipped with three different depths –  pool, children's pool and open-air jacuzzi (temporary closed for repairs). Guests also have the option of going to the beach.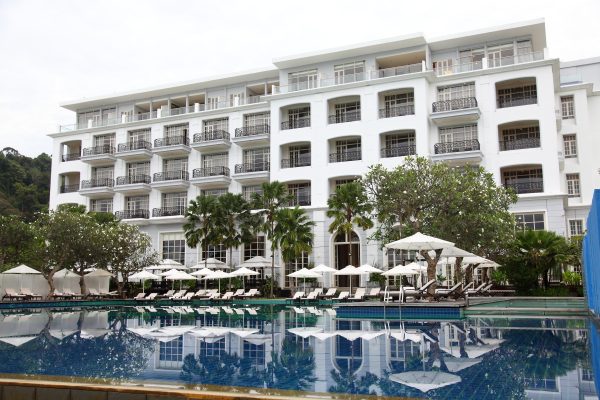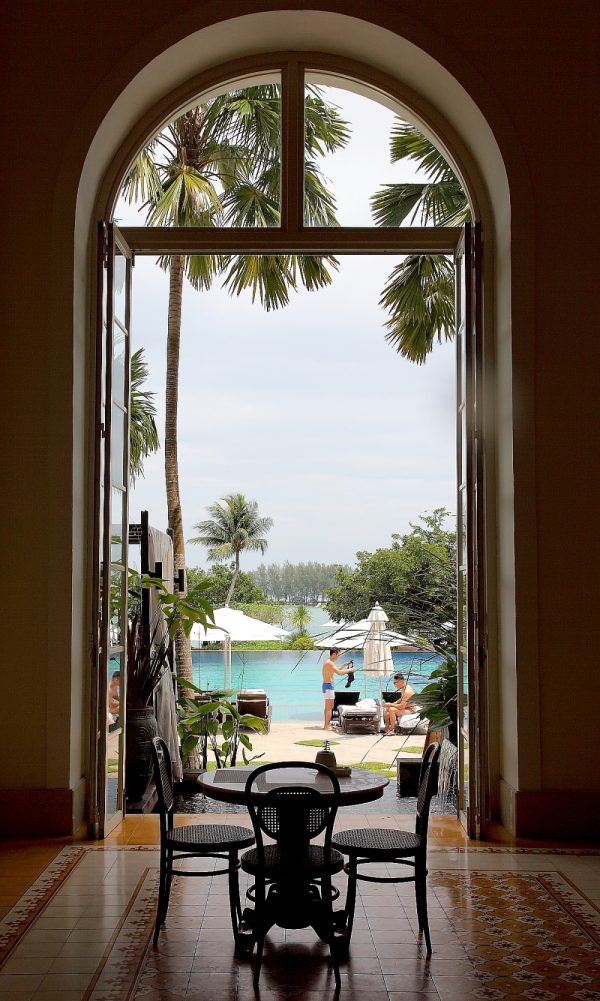 SPA TREATMENT
Take some time to escape to The Danna Spa and wind down with various pampering spa treatments from massage to scrub, facial, manicure and pedicure, and couple rituals plus family spa packages. They also offer treatments for kids too.
Located on the fifth floor, the outlet offers views of lush greens and the marina.
Instead of indulging myself with a massage at the spa, I had my treatment done in the pleasures of my own Princess Beach Villa. The treatment lasts for an hour and after that, I soaked in the warm Cleopatra milk bath.
Spa treatment done in the pleasures of my villa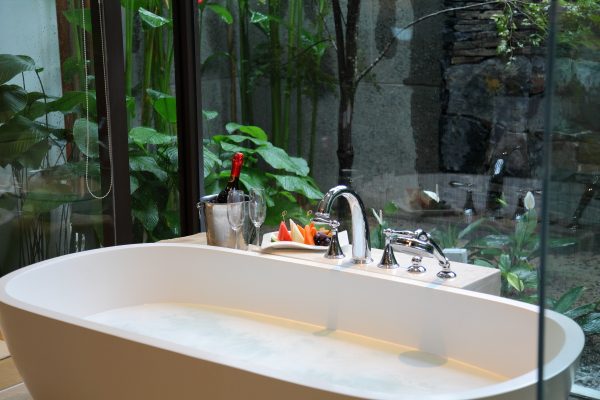 NIGHTCAP
For cocktail drinks and a nightcap, I headed over to The Verandah Lounge. The intimate lounge captivates guests with its nostalgic charms and crafted cocktails. There is a specialty gin corner with a gin trolley proffering 30 over labels of artisanal gin. Definitely a perfect spot for gin experimentation discovery.
The glass of Tito's, an America's gluten-free vodka made out of corn and distilled six times is smooth and silky.
Tito's with cranberry juice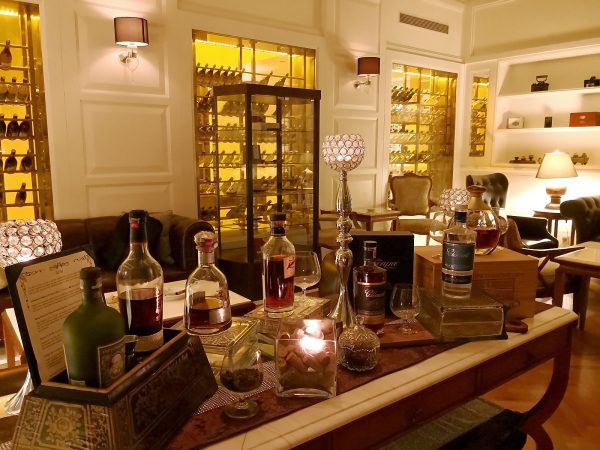 The Drawing Room is part of The Verandah Lounge
CULINARY DELIGHTS
The hotel's culinary and beverage offerings include several different outlets – Straits & Co, Planter's, The Verandah Lounge and also the poolside Terrace restaurant and bar.
Straits & Co offers lunch plus light meals with its menu showcasing local eats and Western delights. For something local, opt for Langkawi Laksa Udang Galah (big head river prawn laksa). This classic Malay dish holds strong flavors of herbs and spices paired with the sweetness of the humongous crustacean.
Langkawi Laksa Udang Galah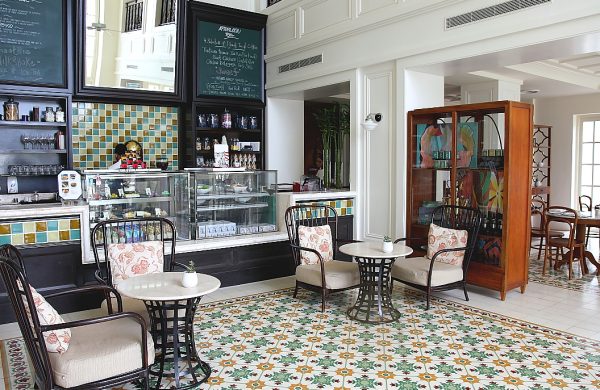 Straits & Co
Over at Planter's, guests should be prepared to enjoy the complimentary bubbly buffet breakfast. Start off with a glass of chilled bubbly followed by cooked-to-order eggs along with  a spread of Asian specialties, pastries, cereals, and fruits. Do not miss out the freshly prepared pancakes and waffles, it's lovely with comb honey. Besides serving bubbly breakfast, Planter's also serves fine dining for dinner.
Planter's – breakfast and fine dinner venue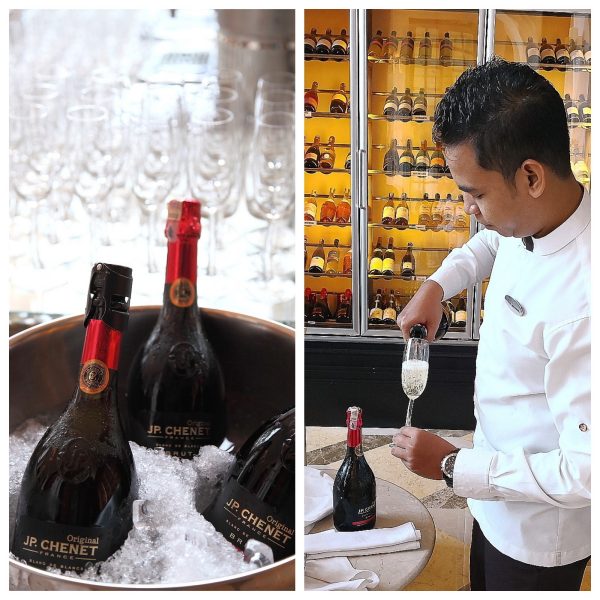 A glass of bubbly to start off breakfast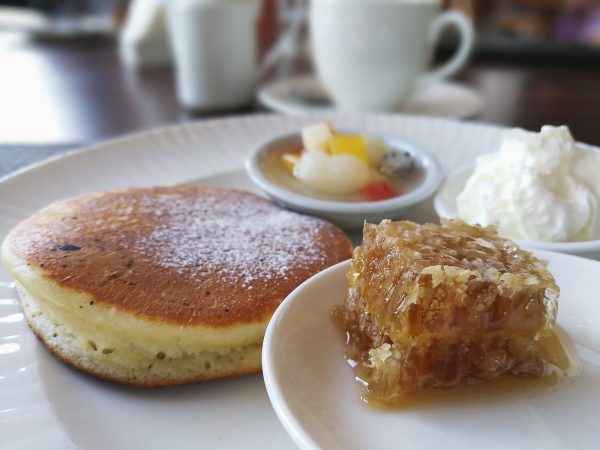 PRIVATE ROMANTIC DINING EXPERIENCE
Delight your special someone with romantic private dining experience inside the villas, or have unforgettable dinner parties moments with family and friends.
On a night, I enjoyed a table right inside the Princess Beach Villa with the lovely company of General Manager Mr Aamir Khan and Marketing Communications Manager Cheryl Yee.
It was an enjoyable dinner date with bite-sized pieces of cold and hot mezze and barbecued seafood and meat, accompanied with a fruity and refreshing rose. The Whispering Angel by Chateau d'Esclans is reportedly one great rosé.
  Barbecued seafood and meat served with mandy rice
Lentils soup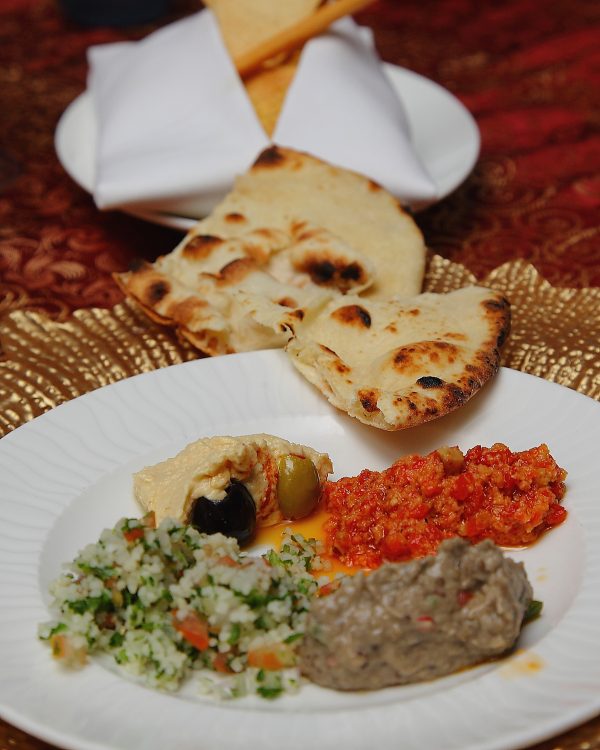 Pita with hummus, moutabel, tabouleh, and muhammara
Mohallabiah – Arabic milk pudding with almonds
A fruity and refreshing rose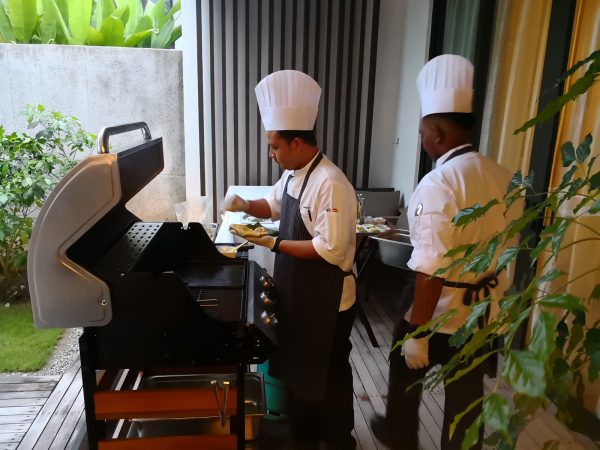 Chefs cooking on the spot
SEA EXPLORATION
My luxurious stay included a 3-hour Langkawi Sunset Dinner Cruise organized by the hotel and Tropical Charters. I started out in the evening before the sun began to dip, for the beautiful sunset setting. That evening, I sampled an array of fruits, freshly barbecued seafood and meat with free flow of wine. The Langkawi Sunset Dinner Cruise package comes in an affordable price of RM260 (adult).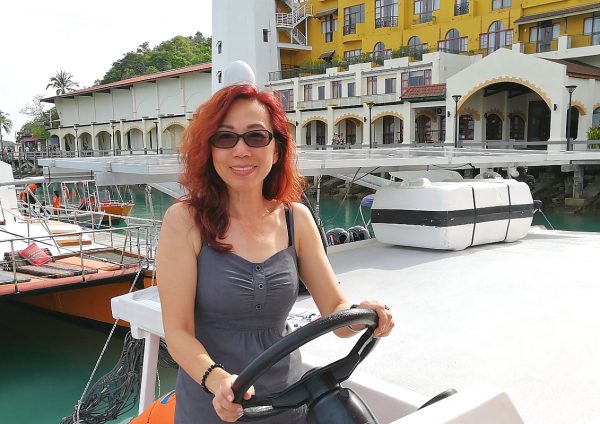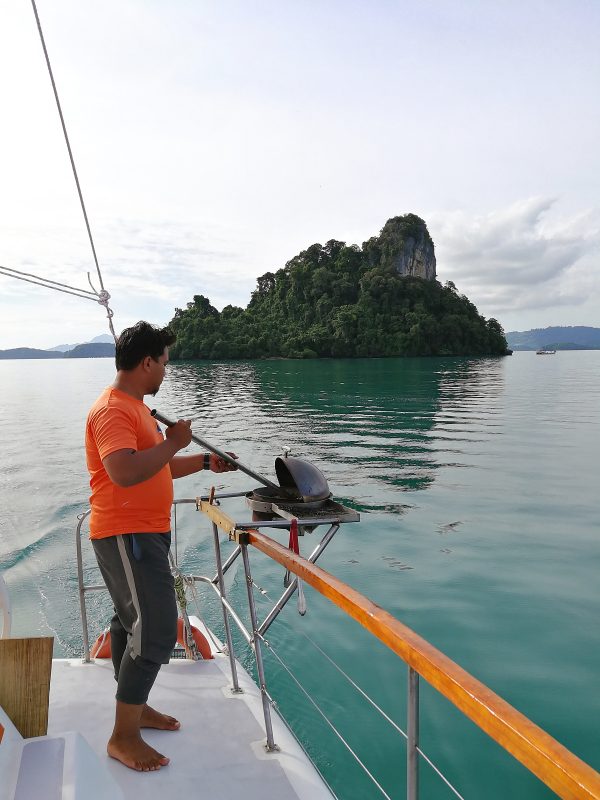 A gorgeous view as the sun sets
The Danna Langkawi voted "No. 1 Hotel in Malaysia" for four consecutive years since 2015 by the TripAdvisor travelers is definitely one getaway destination to luxuriate in Langkawi.
Thank you Mr Aamir Khan, Cheryl Yee, and all the staff for the warm hospitality and making this visit such a memorable one. Further information can be seen at The Danna Langkawi website.
Telaga Harbour Park
Pantai Kok
07000 Langkawi
Kedah
Malaysia
Tel: +604-959 3288