Great Delight Kitchen 悦为食 on Phuah Hin Leong Road, George Town, Penang
Occupying two units on Phuah Hin Leong Road in George Town, Penang, Great Delight Kitchen 悦为食 offers a comfortable air-conditioned dining environment to savor Chinese cuisine. With the menu filled with chicken, meat, and seafood dishes; visitors can savor a wholesome meal prepared using traditional flavors, cooking styles and techniques.
Restaurant established in early 2017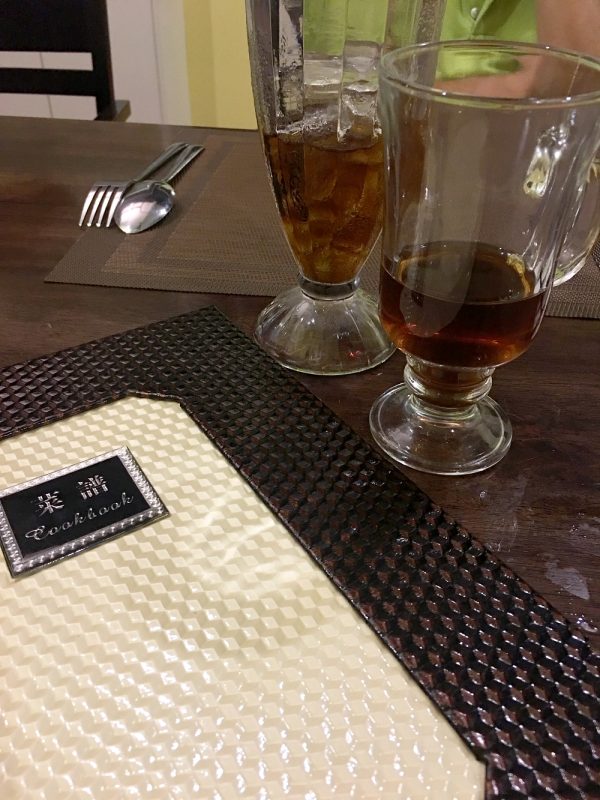 From the pretty extensive menu, we had a bunch of dishes. First up is squid stir-fried with chive flowers 韭菜花炒鲜鱿. The dish is prepared using traditional technique, with the squid surface cut lightly in a criss-cross pattern. This is a very classic Cantonese cuisine, light and simple with fragrant garlic flavor of chive flowers and firm spring squid.
The other specialty – the scramble egg with tomato, shrimp and simple garnishing of spring onions is done in a simply tasty way.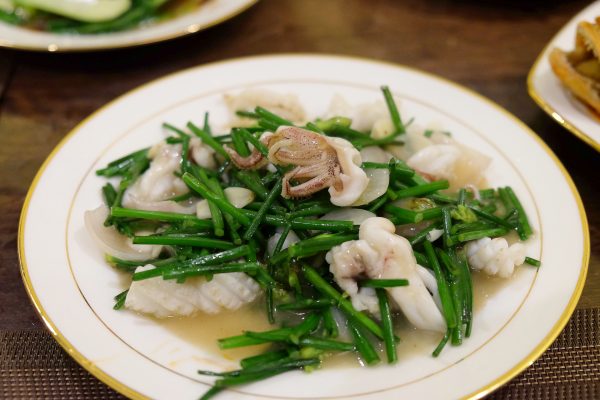 Squid stir-fried with chive flowers 韭菜花炒鲜鱿 RM26
Cantonese scramble egg with tomato and shrimp RM19
Next came the red snapper, served with bright housemade sweet and sour sauce 松鼠紅獅魚. Prepared using a special cutting and frying method, the color and shape of the fish is not only a beauty to looked at – its sweet-tasting flesh also worked well with the balance sweet and sour elements.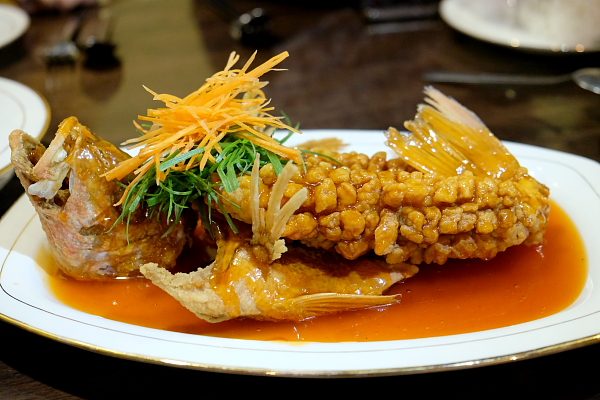 Red Snapper  松鼠紅獅魚 RM78
Next up is Great Delight Kitchen's signature dish – huai yang style braised pork meat ball 红烧狮子头. The meatballs prepared with minced pork fat and lean meat are soy-braised and served with greens. The flavor is bold and the aroma is nostalgic.
More exciting meat dishes on the menu include steam minced pork with fresh crab meat, braised pork knuckle with radish, and braised pork belly with salted fish. All are definitely great options to go with white rice.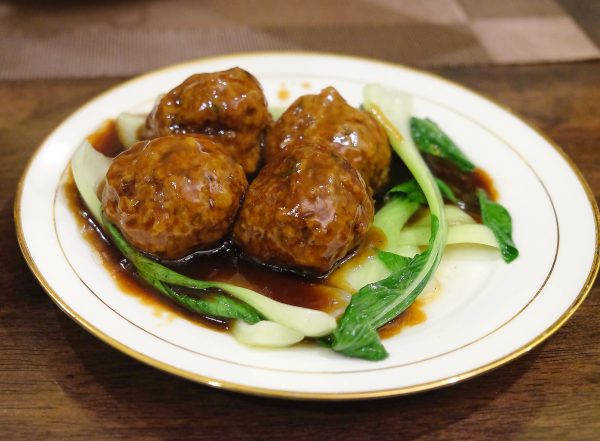 Huai yang style braised pork meat ball 红烧狮子头 RM24
Steam minced pork with fresh crab meat RM36
Besides pork, the menu even has poultry dishes such as braised chicken with yam and fermented nam yee. This is one rich creamy dish loaded with lots of flavors and textures. For stir-fried dish, there is the chicken with pine nuts – a dish not too heavy on the stomach.
   Braised chicken with yam and nam yee RM22
Vegetable dishes are prepared in simple home-style fare with a selection of bitter gourd, broccoli, eggplant, spinach, baby bok choi and kai lan. We had the broccoli stir-fried with roasted pork.
Stir-fried broccoli with roasted pork RM28
Rounding off the meal with a dessert is always welcoming and the Teochew yam dessert is a delightful choice. Served in a sphere topped with ginkgo (bakguo), the dessert is nicely made with intense yam creaminess and right sweetness. Aside from that, there are other sweet treats of lotus pancake and crystallized yam sticks.
Teochew yam dessert
Give Great Delight Kitchen 悦为食 a go, if you are looking for a meal of Chinese cuisine prepared with a consideration for tradition. Prices are a bit on the high side, but many diners find it worth paying the price for the quality offered.
The business hours for the restaurant located a few doors from Kai Curry Bar is from 11.30am till 10pm daily except on Saturdays.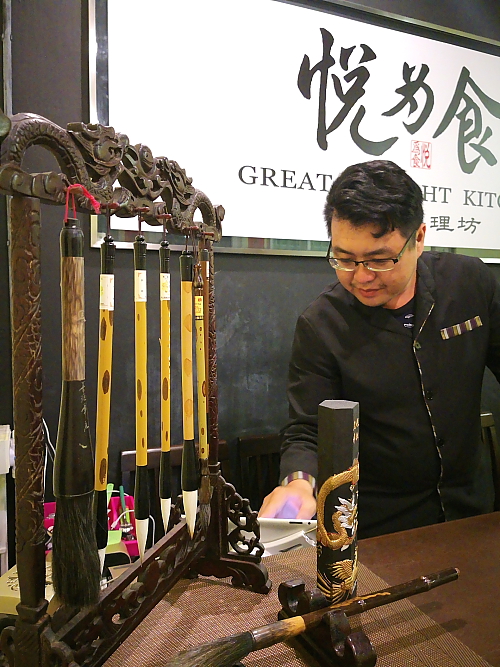 Great Delight Kitchen 悦为食
29 Jalan Phuah Hin Leong
10050 Georgetown
Penang
Tel: 010-219 9503