MORE By Arang Coffee at Argyll Road, George Town, Penang
MORE By Arang Coffee is located in a comfortable setting on the ground floor of Livingston Tower in Argyll Road, George Town, Penang. Having its facade decorated with high clear glass, the cafe is an addition to the food & beverage arm of Harta Intan Group of Companies (HIG) which already owns the successful Arang Coffee (based in Bayan Lepas).
Compared to quality, both MORE By Arang Coffee and Arang Coffee in Bayan Lepas are rather similar but the size of the outlets is a bit different. At MORE BY Arang Coffee, you get three times more space. One does feel more comfortable and relaxed in its interior softened by the warmth of subdued lighting, wooden tables, and black sofas.
The pork-free outlet serves up a variety of culinary delights throughout the day. To fuel the morning, start with choices like sandwiches, quesadilla, muffin, big breakfast, and charcoal toast.
Beverages offered at the cafe include coffee, juices, smoothies, frappe (ice blended) and tea.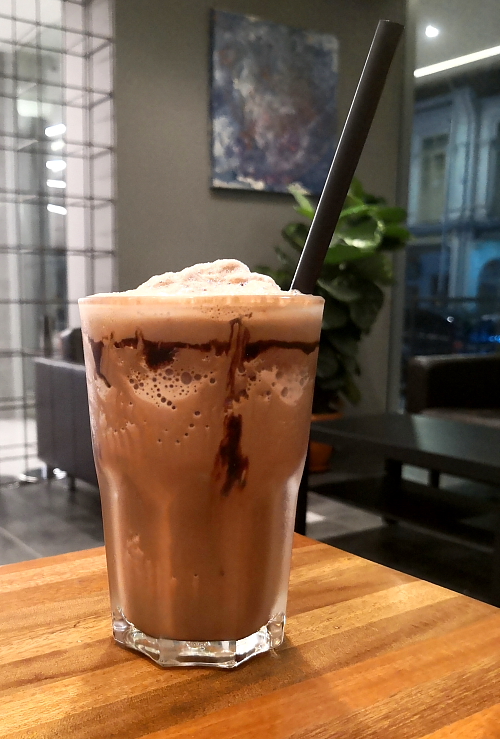 For those who are interested in having a meal, there are comforting choices on the menu – such as Hawaiian chicken croissant burger, spaghetti carbonara, spaghetti bolognese, grilled chicken & cheese sandwich, fish & chips, and nasi lemak ayam berempah.
Hawaiian chicken croissant burger (RM26.50) is a dish where charcoal croissant with grilled chicken thigh sits alongside curly fries and salad.
The cafe's battered fish & chips comprised of deep-fried tilapia fish, served with salad, fries, and tartar sauce – all for the price of RM22.
Also, on the menu are variations of waffles – the classic waffle or the mango berry waffle. The former is served with honey, and a choice of vanilla or chocolate ice cream.
Mango lovers will delight in the mango berry waffle which is punctuated with the sweetness and sourish taste of mangoes, strawberries, and blueberries. The dessert comes with a scoop of ice cream, with a choice of vanilla or chocolate. Alternatively, diners may choose to boost up the dish with another extra scoop of ice cream.
Beside the counter, the glass unit displays a small selection of cakes. The New York Cheese Cake is one of the better choices.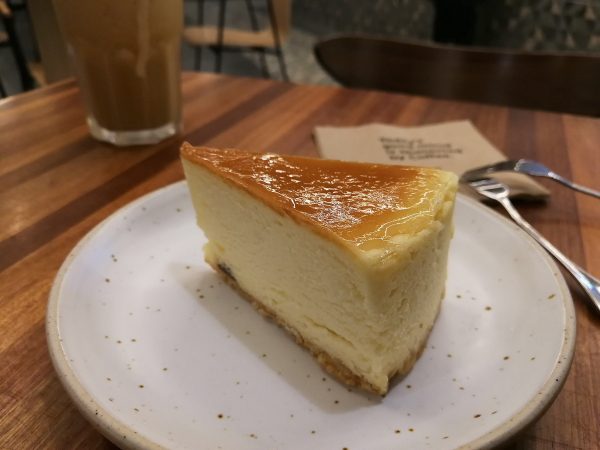 So, look out for MORE By Arang Coffee the next time you drive on Argyll Road. The cafe opens its doors daily, serving customers from 9am to 11pm.
*MCO 2020 opening hours are from 11am till 7pm
MORE By Arang Coffee
170-G Argyll Road
Livingston Tower
10050 Georgetown
Penang
Tel: 04 – 3710222