Tasty Kitchen 张记私房菜 at Tanjung Bunga, Penang
Tasty Kitchen 张记私房菜 at Tanjung Bunga, Penang is located at a stone's throw away from the Tanjung Bunga market. The air-conditioned outlet with a kitchen at the rear provides no-frills Chinese traditional cuisines at reasonable prices.
The menu draws inspiration from many Chinese provinces and cities, and it starts with steamed buns, dumplings, followed with light noodle dishes and heavy main courses. The dishes come with an explosion of textures, aromas and strong tingling flavors from peppercorn 花椒. For the convenience of ordering, the dishes appear with photos on the menu.
Going back to the regular menu, the boiled and pan-fried dumplings 饺子 are available and diners can choose from a choice of minced pork & chives, or minced pork & cabbage. The essential dipping sauce for the dumplings is sourish black vinegar with fresh ginger strips.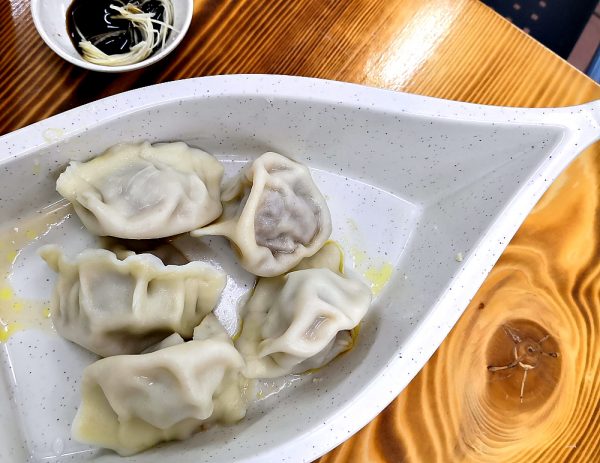 As for noodles, the outlet has several choices with these particular two standing out – Fried Sliced Beef Horfen and Beef Noodle Soup. Besides these two concoctions, there is also the Sichuan-style cold noodles, a popular dish at Sichuan-style restaurants.
The Fried Beef Horfen with optimal saltiness carries strong wok flavor.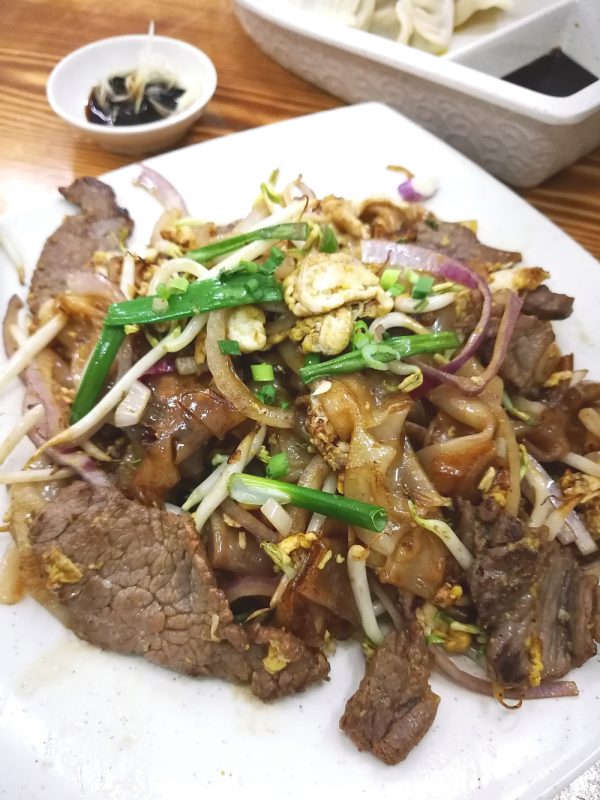 From the light bites, we jumped to the main dishes, where stir-fried and steam dishes will keep you sated. The braised pork ear salad in a slightly sweet tangy sauce is an interesting start off choice. The strips of pork ear displayed softness of skin and crunchy bite of cartilage.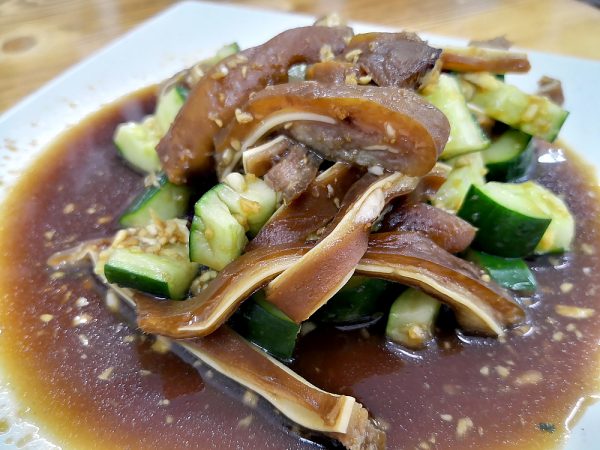 Moving on to more dishes from the menu, we thoroughly enjoyed the chicken and fish dishes which had our ears steaming and lips numbing from the spices and peppercorn.
For an excellent accompaniment to rice, sample the spicy pepper chicken which comes served in a whole drumstick. The soul of the dish is the flavorful spicy sauce that really whets the appetite.
Besides that, Tasty Kitchen offers its steamed fish in special sauce 剁椒蒸鱼. The fish was nicely steamed with heavy seasonings like brown bean paste, ginger, tingling chili peppers, and Sichuan peppercorns. This is certainly a dish for those who love spicy food.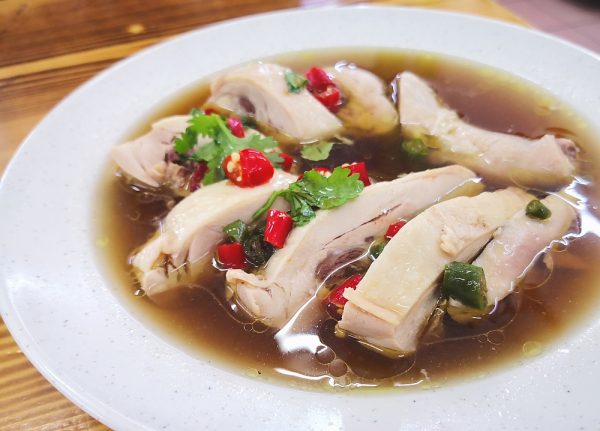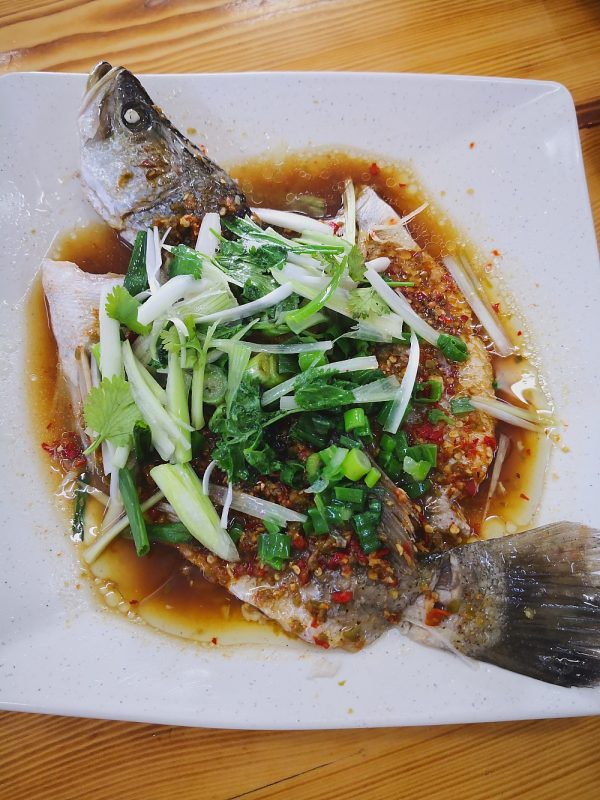 With all that spice from the fish and chicken dish, we simmered down with some mild vegetable dishes. Next on the table was the sauteed tomato with egg and the dish of tofu & eggplant with minced pork.
The sauteed tomato with egg is at least as good as Great Delight Kitchen's rendition of the dish. This comfort dish is nicely done, with the egg infused with a rich tang.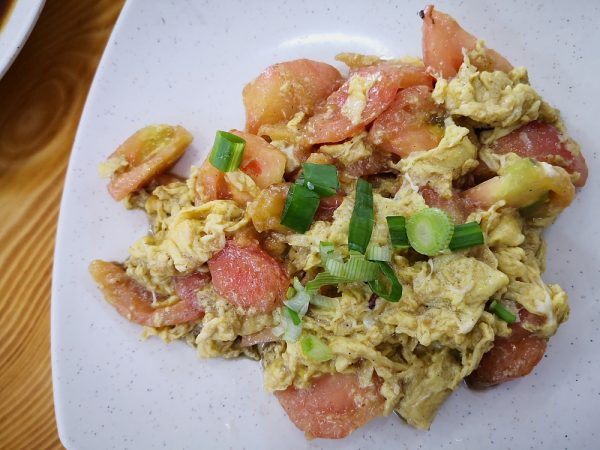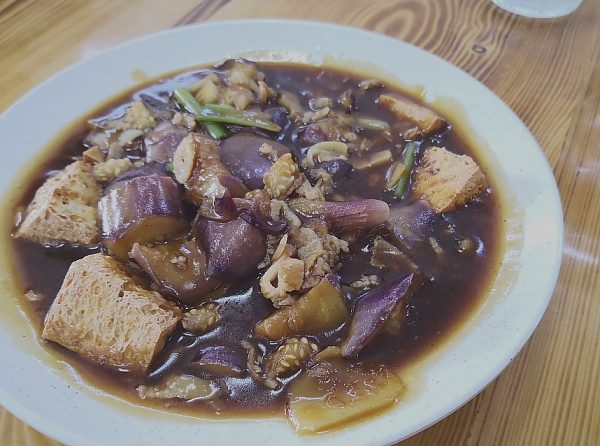 On top of the regular menu, there is also the Chinese breakfast which is available from 8am till 11am. Come early to sample their steamed bun stuffed with pork and vegetable, homemade soya bean milk, rice porridge, dumpling, Chinese pie, fried noodles, and fried rice.
Tasty Kitchen is quite ideal for a casual meal in the Tanjung Bungah area. If you're planning for a visit, be sure to take note of its daily business hours starting from 8am till 9.30pm.
Tasty Kitchen 张记私房菜
598-GF-02 Jalan Tanjung Bungah
11200 Tanjung Bungah
Penang
Tel: 017 – 5598739