Invited Review @Young Heart Restaurant, Penang
*** Update:  Young Heart has closed
Recently, I was invited by Ann Kee of Young Heart Restaurant at Pulau Tikus to a food testing session as they are launching their Chinese New Year Special Dishes. Together with a group of food bloggers, we visited this restaurant located on Cantonment Road. I truly enjoyed the food of my last visit to this restaurant with my family.
This restaurant with its motto; The Fragrance of the Refreshment comes from the Heart has been around since 2005, emphasizes on simple dishes that do not reliant much on extra artificial flavoring.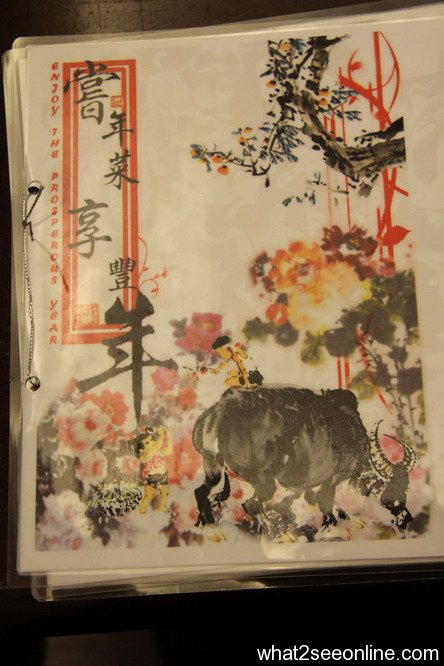 Getting straight to the good stuff, The appetizer! It was thinly sliced Lotus Root seasoned with sugar & apple cider vinegar – RM3.00. The three plates are the dipping sauces…Siam, Japanese and Chinese Style for the vege rolls.
The vege rolls that we had included the Prawn Vege Roll – RM7.60, Unagi Vege Roll – RM7.60 and Egg Vege Roll – RM6.60. Most of the rolls are wrapped using rice paper, making it a healthier choice as well.
I had my Prawn Vege Roll spiced with garlic and chili from the Chinese Style dipping sauce.
Hot & Sour Soup – RM5.00 (served two). An excellent dish to whet up a huge appetite that uses a combination of white, black and apple cider vinegar.
Snake Squash with Pork – RM11.80, very unique dish indeed. It was my first time tasting this refreshing vegetable stuffed with minced pork served in a gravy of mixed vegetable and meat. Ann Kee  even took the trouble of snapping an uncooked snake squash in half to give us a better look of this vege.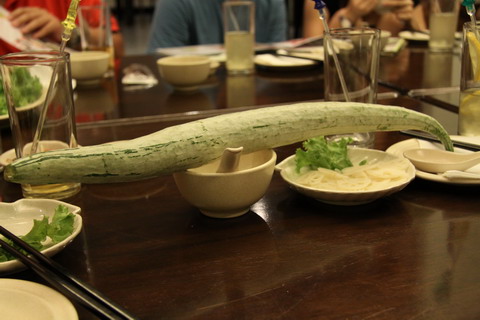 This restaurant specialty is the Goutie/Dumplings. These crescent shaped Goutie with pleated edges are filled with different variations of meat and vegetables. In the menu, you will find some which are boiled and some which are pan-fried. All are best eaten with the ginger dipping sauce.
Prawn & Leeks Guotie – RM9.60
Cheese & Chicken Guotie – RM 10.80
Golden Scallop Dumpling – RM18.80
Prawn & Leeks Guotie (RM9.60)
Golden Scallop Dumpling – RM18.80, one of the surprise winner for the evening! Personally find it very tasty, especially the fillings of prawn, pork and scallop.
Fried Bean Curd – RM4.80, a major hit among the food bloggers that night. Two thumbs up for this deep fried homemade dish with finely chopped vegetable and carrot! It still maintained the same taste as those that I had eaten on my last visit.
Stir Fried Mix Vege & Mushroom – RM16.80, this simple dish is tastefully done and compliment the other dishes very well.
Prosperous Year in Malaysia – RM6.80. A unique name for this deep fried chicken wings marinated with spices and the fragrant kaffir leaves.
Tasty dish of Fried Prawn & Garlic – RM18.80 which is marinated with chopped garlic and salt. It is very fragrant but on the saltier side.
Steam Cod & Bean Curd – RM29.80, part of their revamped CNY menu, which I find to be very excellent addition to the menu. The deep fried ginger strips gives the fish the extra kick! Moreover, the fish was very fresh.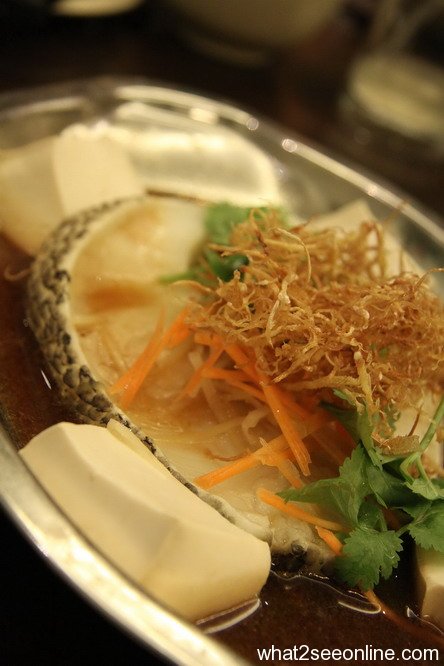 Sponge Gourd with Pork –  RM13.80. I used to buy this sponge gourd as an ingredient for my steamboat and this is the first time I tasted it in a dish that also has the Chinese herb, Dong Guai.
The homemade noodles comes in three varieties…Shredded Pork Noodle – RM7.50 comes with a generous amount of minced meat and spring onions.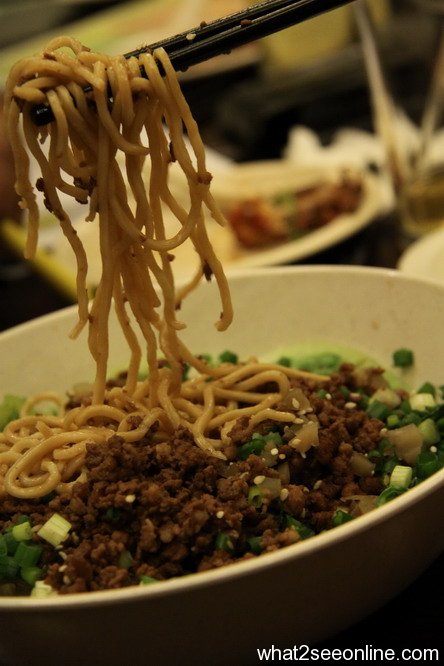 Ground Pork in Spicy Bean Sauce Noodle – RM7.50. All the accompaniment strips of vegetable goes well with this spicy sauce and chili oil that gives the 'kick' and it was a hit for all of us.
Black Jelly Mushroom Fried Noodle – RM8.80…with a good combination of mushroom, black fungus,  carrot and cabbage. The simplicity of the ingredients makes this dish very delicious.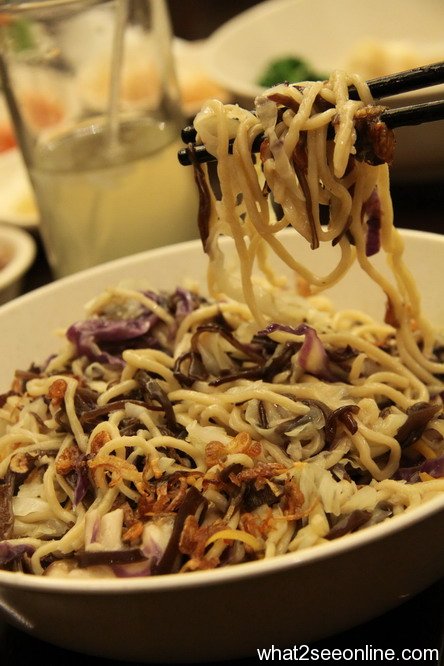 Besides the above varieties, the menu still allows customers to choose their own ingredients for their bowl of noodles.
Drinks for the dinner was the cooling Chamomile & Chrysanthemum Tea – RM4.50 and the refreshing Honey Lemon with Aloe Vera – RM6.00.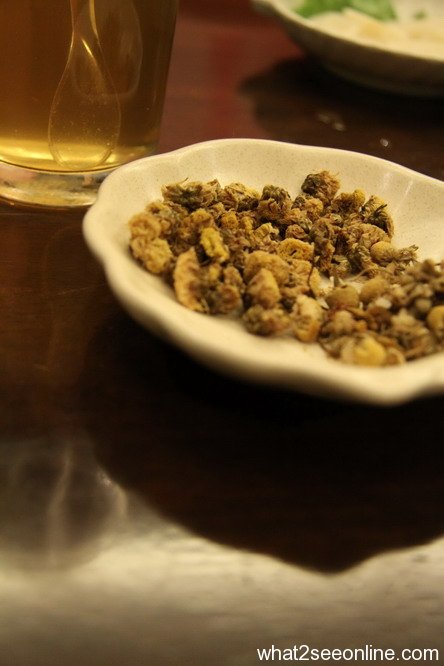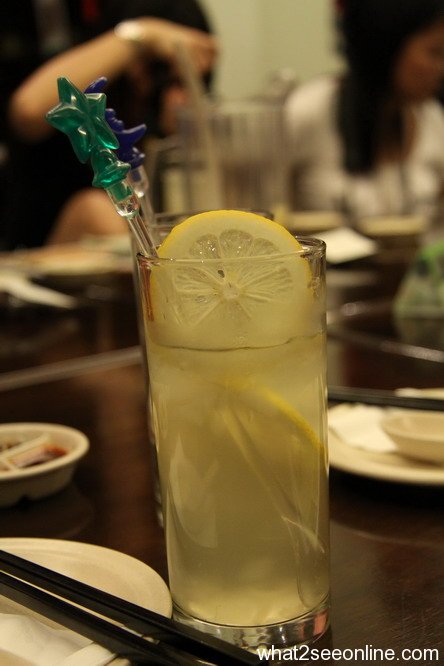 I would like to take this opportunity to thank Ann Kee for giving us bloggers a chance to taste the Chinese New Year dishes at Young Heart Restaurant. Click here for the Map Location.
Bloggers that attended this session were Cariso, Jason & Gill, Allie, Steven Goh, Bee, Criz Lai, Allen Ooi, Mary, Penang Tua Pui's and CK Lam.
[singlepic=541,320,240,,left]Young Heart Restaurant
44A Jalan Cantonment
10250 Georgetown
Penang
Tel : 04 2288084
Business hour : 12pm – 10pm
Off Day :  Monday
Wifi Enable
GPS Coordinates : N05°25.820′   E100°18.666′