Hotel Nikko Kuala Lumpur: A Festival of Mexico Flavours by Chef Daniel Ovadia
The buffet has a wonderful assortment of spicy, salty and sweet Mexican food. There is a variety of meat, vegetable, avocado guacamole and cheese selections. There are three different type of cheese to go along with the crackers.
Cheese and appetizers, anyone?
It was indeed an eye opener to see the numerous colorful dishes and other dinner combination.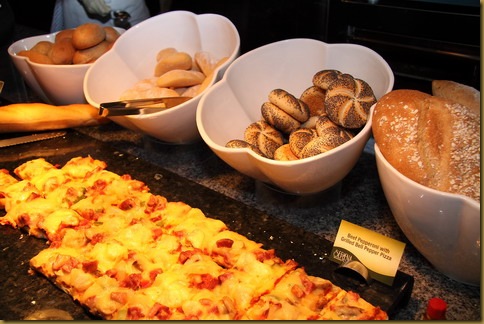 Selections of pizza topped with beef pepperoni and grilled bell pepper…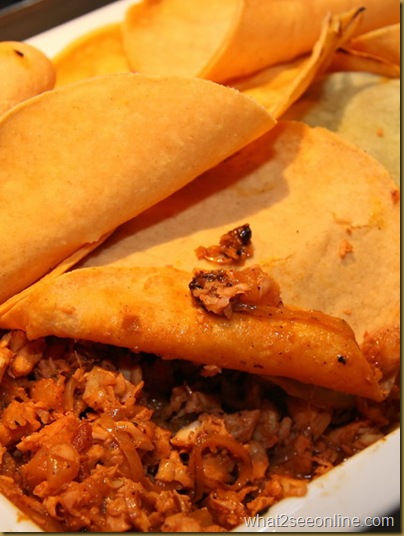 Duck Enchiladas with Green Pipian and Red Onion
The chefpreparing the baked duck by first slicing up the meat and then wrapping it up with Tortillas!
Baked Duck, Mango and Manzano Sauce With Flour Tortillas