Sesame Delights for Chinese New Year
BY CK Lam

The traditional dish of Yee Sang dish is part and parcel of the Chinese New Year menu and this year, Sesame in G Hotel is serving its  Dragon salmon yee sang. The colorful dish has an assortment of shredded vegetables, jellyfish, salmon and dragon fruit and is served with swirls of sweet and lime sauce.
Another specialty on its menu is  its smoked chicken with cucumber and Thai-style white fungus and jellyfish, which gives the dish a spicy and tangy taste.
The shark's fin soup is a creamy with a combination of ingredients such as crab roe, crab meat, dried scallop and fish lips. The chef uses crab roe which gives a rich flavor and color to the soup. Another meaty selection is the oven-baked bundled chicken with rich gravy infused with flavors  from herbs, Chinese angelica, honey and wine.
Another notable dish is the crisp king prawns deep-fried with cumin, dry chili and garlic. The sweetness of the prawns goes well with the spicy dry chilies and the fragrance of the cumin.
Also worth trying is the winter melon dish. The large piece of melon ring is served in an aromatic sauce with black mushrooms and topped with a combination of black moss, dried oysters and gingko nuts. An additional dish is the steamed tilapia with yellow bean paste, ginger and garlic.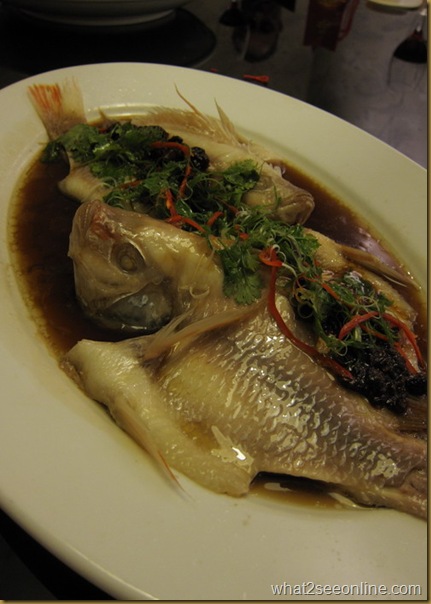 Another traditional New Year fare is rice with preserved duck meat, braised dried oyster and salted egg.
For dessert, there is honeydew pudding. The accompanied vanilla ice cream and honeydew melon make an exciting combination to this smooth-textured pudding.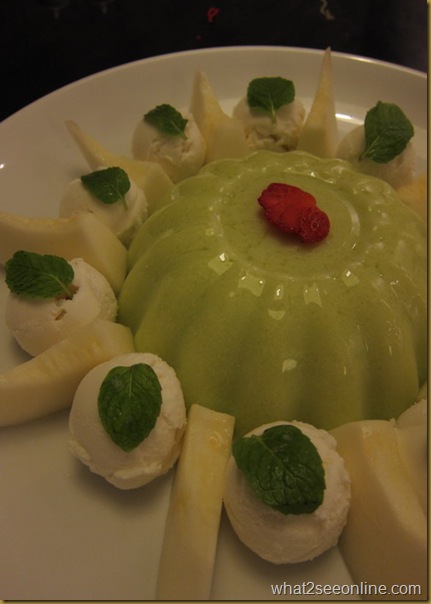 Sesame has several nine-course set dinners for a table of 10 and are available until February 6. They are priced RM980++ and RM1,380++
Call 04 2381258 for reservation and details.
* Many thanks to G Hotel for laying on this invitation.
* This is a reproduction of my article published in New Straits Times