Taste Cafe Opens at G Hotel Gurney, Penang
BY CK Lam
G Hotel Gurney, Penang is undergoing a major makeover with the owners of the hotel investing a significant amount in updating the property with a spanking new look.
The hotel''s general manager Mr. Michael Hanratty said the design and renovations will set the tone for  G Hotel Gurney to be on par with its sister property, G Hotel Kelawai.
The first phase renovation included upgrades to the old  G Cafe, which has been rebranded as the Taste Cafe. Opened in September this year, the entrance of the cafe dons a new white logo featuring TASTE CAFE. The changes include opening up the space with indoor and outdoor seating, stylish furnishing, cookery and cutlery, and addition of a lava stone BBQ grill.
The new Taste Cafe is serving a menu it's calling "going back to basics" from the culinary team led by Executive Sous Chef Ketut Gede Dodi. The chef is bringing newly crafted dishes with focus on quality food.
From Monday to Sunday, guests can enjoy a line-up of hearty daily themed buffet dinner such as Mediterranean Medley, Asian cuisine, Under the Lamp, A Carvery Nite, International, Farm Friday, Deep Sea Barbeque and Around the World.
The Friday visit to Taste Cafe allowed us to taste all the best from its Farm Friday buffet which rolls out from 6.30pm till 10.30pm. Judging by the dinner crowd, it looks like many has embraced Taste Cafe with open arms.
The display counters are lined with arrays of savory dishes and sweets, which include cheese section, salad bar, Japanese selection, and the menu items like appetizer, antipasto, soup, and live action stations as well as dessert.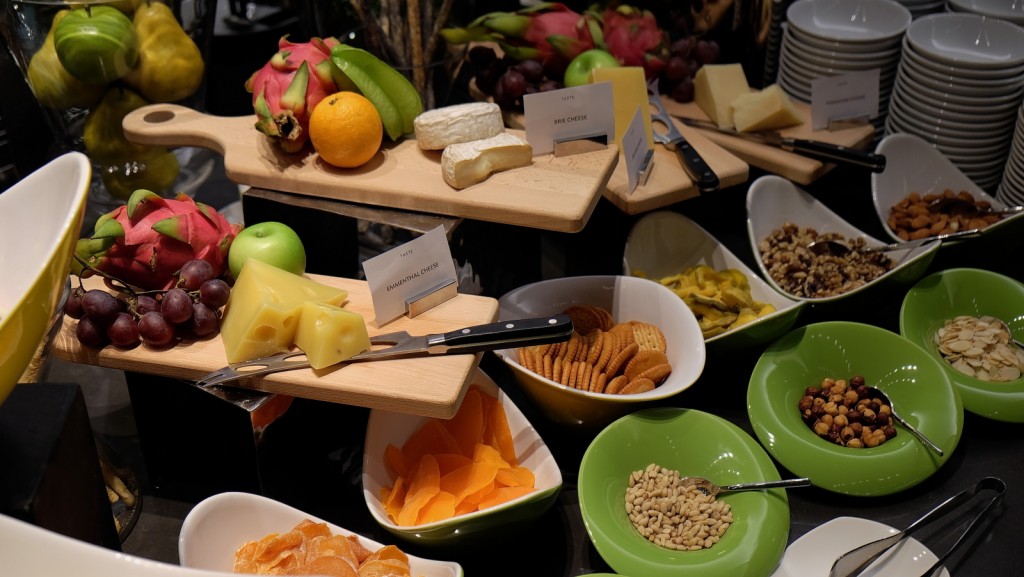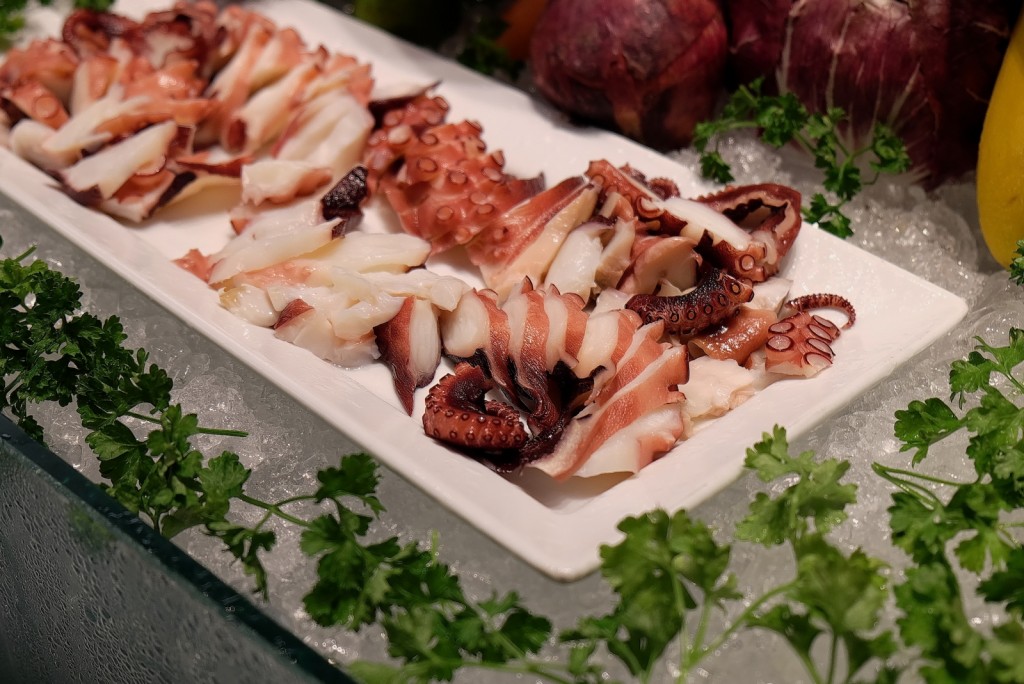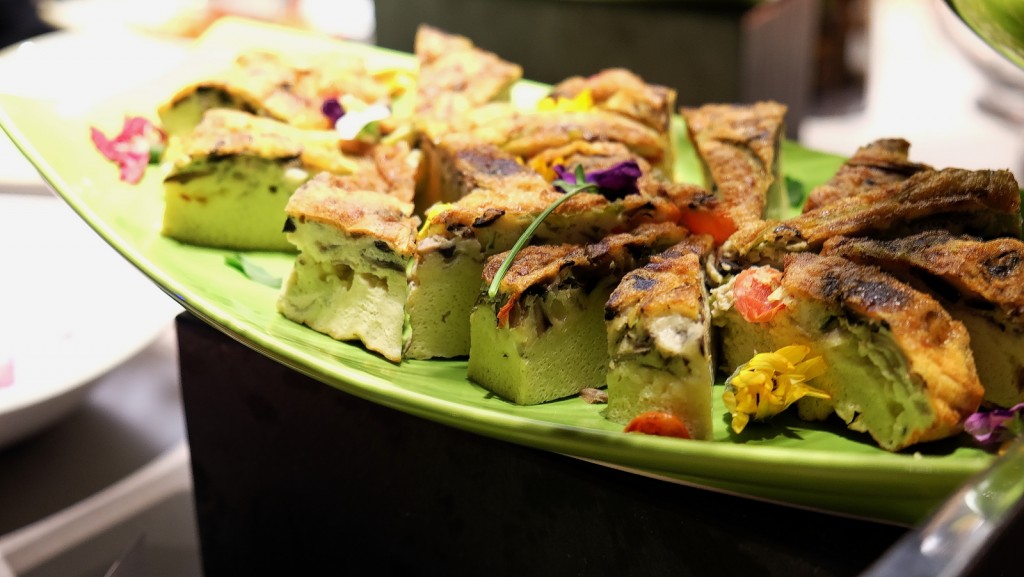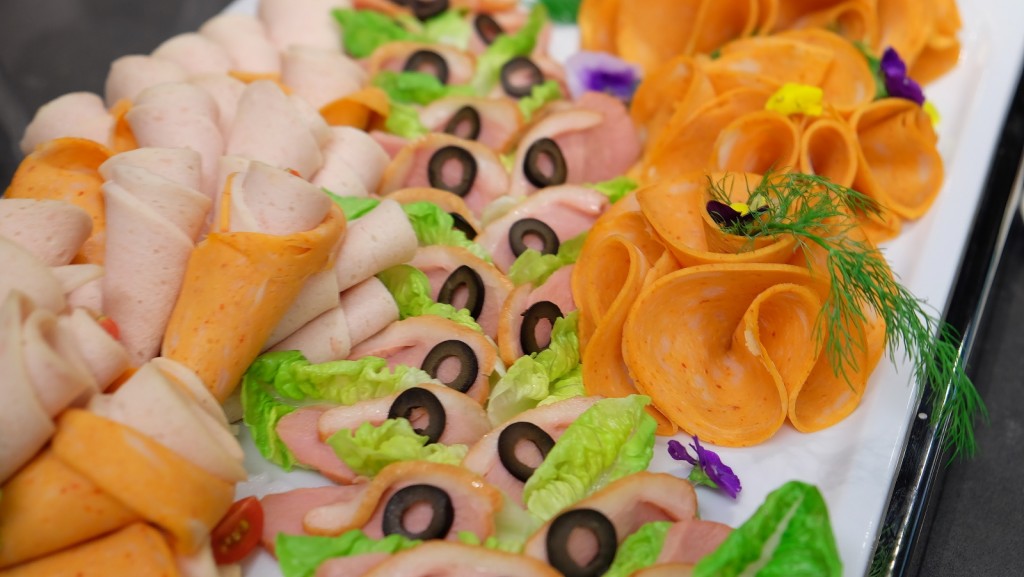 There is much main dishes to feast on. It include options such as crushed olive potato, sotong masak berempah (squid with spices), sauteed vegetables, braised meat balls with tomato sauce, and yam duck.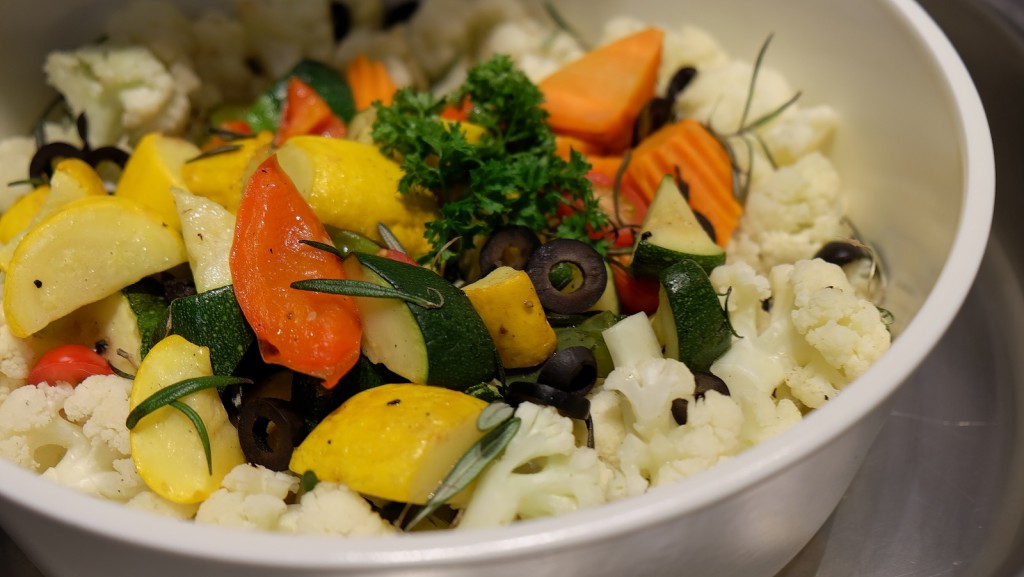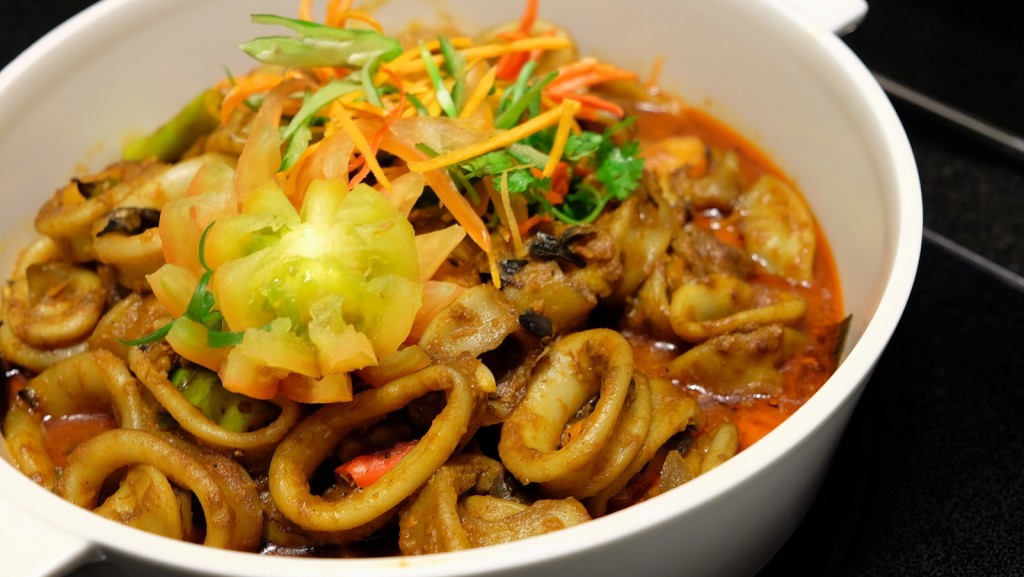 One meaty dish that had many wanting to try is the roasted prime rib. Roasted tender, and served with wedges, zucchini and Robert sauce, it's simply delicious!
The Farm Friday menu items include meat and seafood cooked using the lava stone BBQ grill out at the patio. The highlights include king prawns, slipper lobster, smoked duck breast, chicken chorizo, lamb marquees, rosemary chicken, beef sausages, grill vegetable and many others.
The buffet dinner offers many desserts, fresh fruits, fondue in addition to the all-time favorite gelato. Fans of durian will absolutely adore the durian cheesecake, infused with flavors of the king of fruits.
Diners can indulge in the food while enjoying live music performance starting from 6.30pm till 9pm daily except Tuesdays.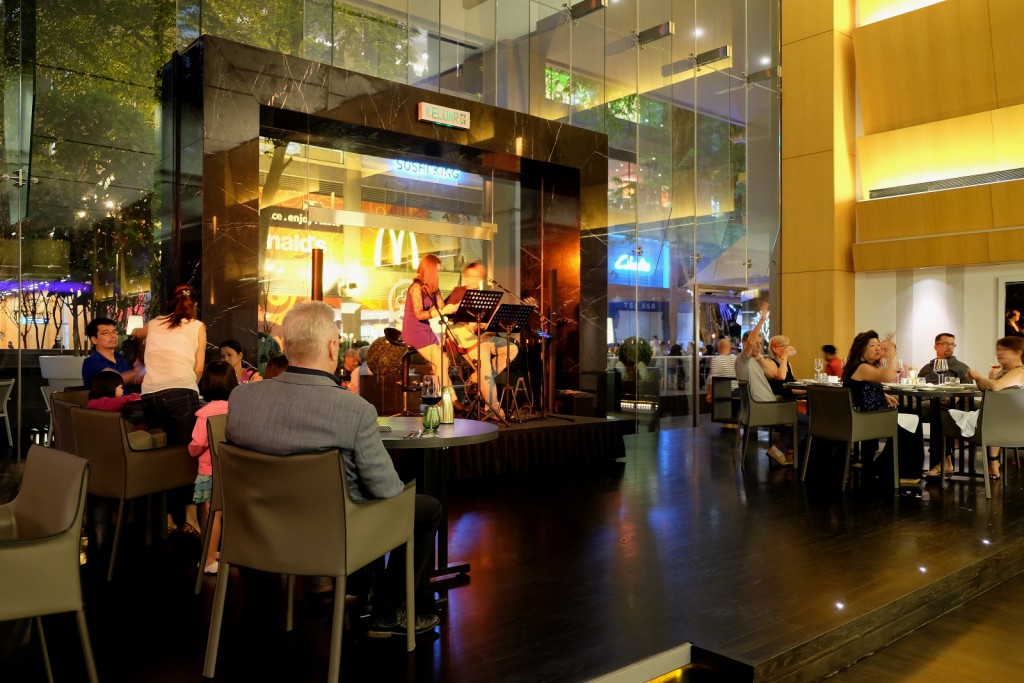 For now, Taste Cafe offers buffet breakfast with local and international healthy food choices. A menu of nasi lemak, dim sum, homemade roti canai, waffles, American breakfast and others can be enjoyed from 6am till 10.30am. The cafe is open for International buffet lunch from 12pm till 3pm daily, with the serving of Western, Oriental and Asian cuisines, while Sundays are reserved for the Sparkling Family Brunch. The buffet breakfast per person is priced at RM62 and buffet lunch is RM91.
On Sundays, the cafe draws diners to its Sparkling Family Brunch featuring Navarian lamb stew baked sweet potatoes with fruit chutney, mussel gratin with spinach and hollandaise, deep-fried fish fillet with tangy sauce, fried prawns har lok style, bamboo shoot fungus & wolfberries, fried glass noodles with chicken, Nyonya chicken curry kapitan and many others. The Sparkling Family Brunch is priced  at RM103 per person, with the option of going free flow of sparkling wine for RM199.
Themed buffet dinner at Taste Cafe is at RM115 per person from Monday to Thursday and Sunday with RM69 for senior citizen (60 years old and above); and at RM150 per person on Friday and Saturday with RM79 for senior citizen. Guests can enjoy free-flowing house beer or wine by just adding on RM45 per person. For children aged from six to 12 years old, the themed buffet dinners are available at half price.
For reservations, call 04- 238 0000.
Taste Cafe @G Hotel Gurney Penang
168A Persiaran Gurney
10250 Penang
* Many thanks to G Hotel Gurney for extending this invitation.