Poh Poh Chicken Rice @Macallum Street, Penang
BY CK Lam
Poh Poh Chicken Rice stall has made a name for its unique combo of chicken and rice. Owner Kelvin Tan opened the stall in Wan Nen Coffee Shop, on Gat Lebuh Macallum, located off Lebuhraya Tun Dr. Lim Chong Eu.
The owner veers away from the conventional roast and poached chicken and instead offers his specialty. He begins marinating the chicken at home before deep-frying it in the shop. Utilizing big size chicken thighs only, he offers a selection of choices including Ham Sap Chicken Rice and Steamed Ginger Chicken Thigh Rice.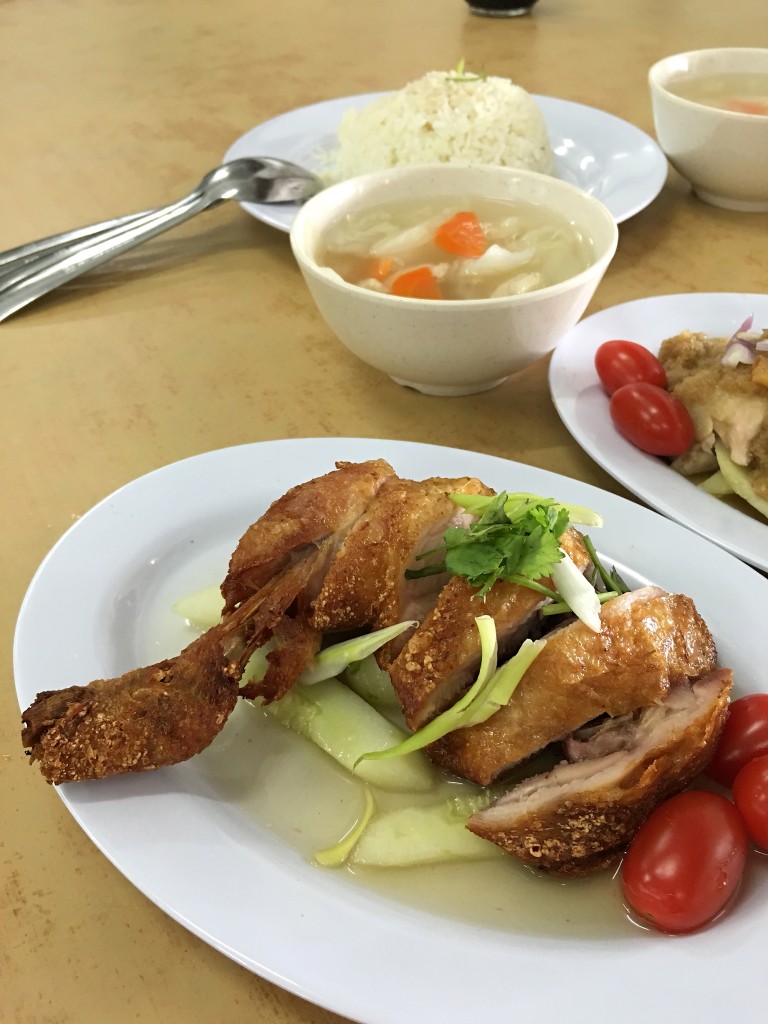 Hum Sap Chicken Rice  with complimentary bowl of soup RM9.50
The term ham sap chicken was derived from the Cantonese word: hum (salty) sap (wet). The taste of the chicken thigh marinated with light medley of spices is addictive.
Also available is the steamed ginger chicken thigh rice (keong yoong). This Cantonese version is an old school favorite for ginger lovers – the chicken is tender and tasty.
Steamed ginger chicken thigh (keong yoong) RM9.50
I will be back for more and also looking forward to something different to taste as the owner will be cooking up new recipes in time to come.
The stall is serving breakfast and lunch daily except Thursday.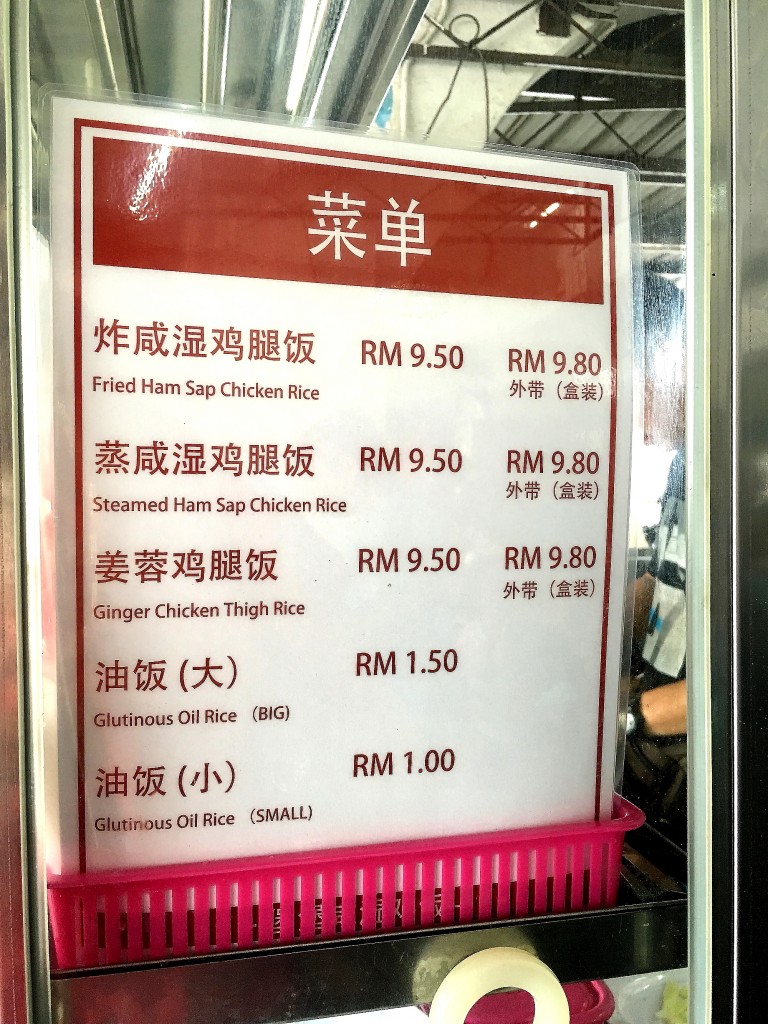 The great thing about the area is the many choices of places for food. Further along from Poh Poh Chicken Rice is Ah Seng Rojak, Lian Law economy rice stall and Hock Chuan Heong Restaurant.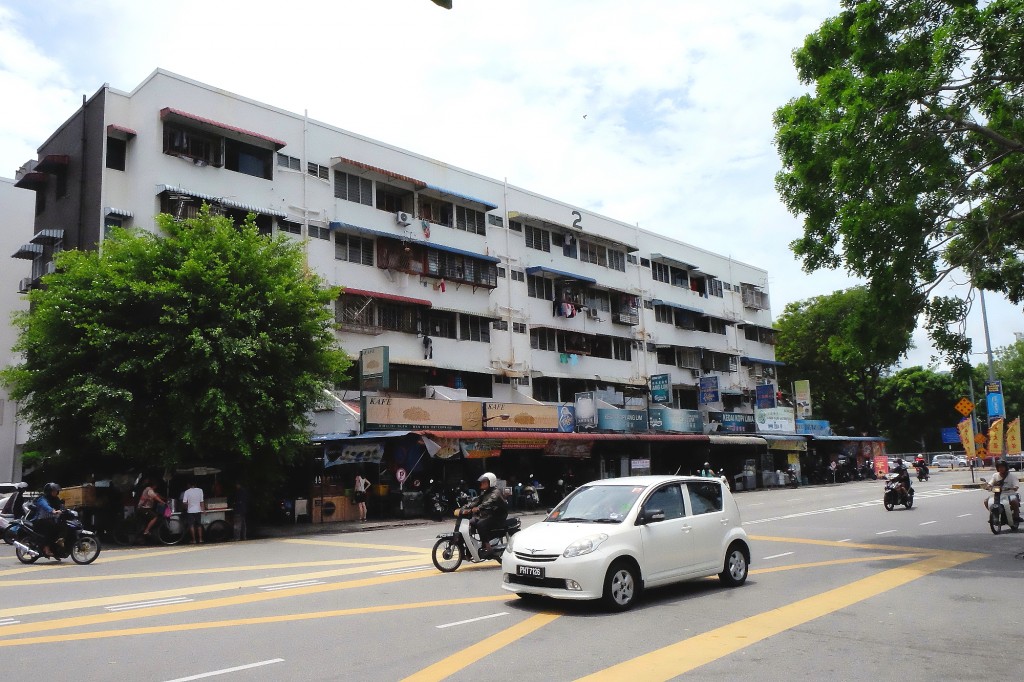 Poh Poh Chicken Rice 堡堡咸湿鸡腿饭
Wan Nen Coffee Shop
202 Gat Lebuh Macallum
10300 George Town
Penang